Whether you're choosing Fairplay and Alma as an affordable winter base to ski Breckenridge, or a summer spot to explore South Park, you're bound to be parched by the end of your day. Although they share a combined population of less 1500, there a few local bars to imbibe at in Fairplay and Alma.
Fairplay sits only 5 minutes south of Alma, and about 30 minutes south of Breckenridge. From mountain town locals' bars to a microbrewery and distillery, there's a bit of everything in South Park. Fairplay has a few bars within walking distance of each on Front Street, and Alma just has the one now.
Keep in mind that bars in small mountain towns like Fairplay typically close when the last customers leave, so some nights may be earlier than others by 10 or 11pm. Some restaurants by 8 or 9pm. On busy weekends though they'll be at least one bar go to closing time.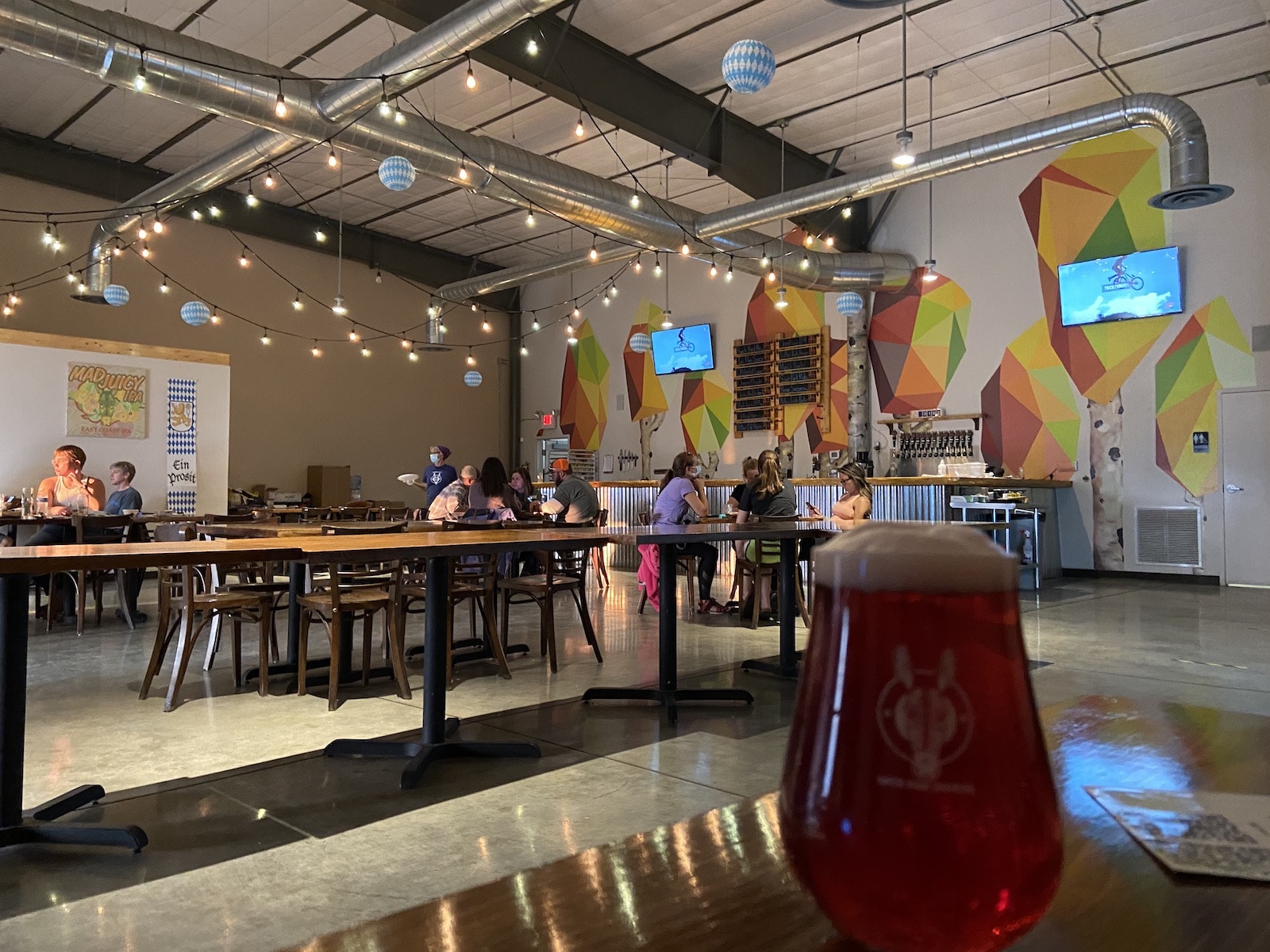 Also bear in mind that Park County is high elevation; Fairplay is 9,954′ and Alma is 10,361′. The latter is the highest Colorado town you could saddle up to a bar in, aside from on-mountain at a ski resort. Take it easy and make sure you'r walking home or have a responsible driver.
Here's a look at the top bars in Fairplay and Alma, CO, in no particular order:
Park Bar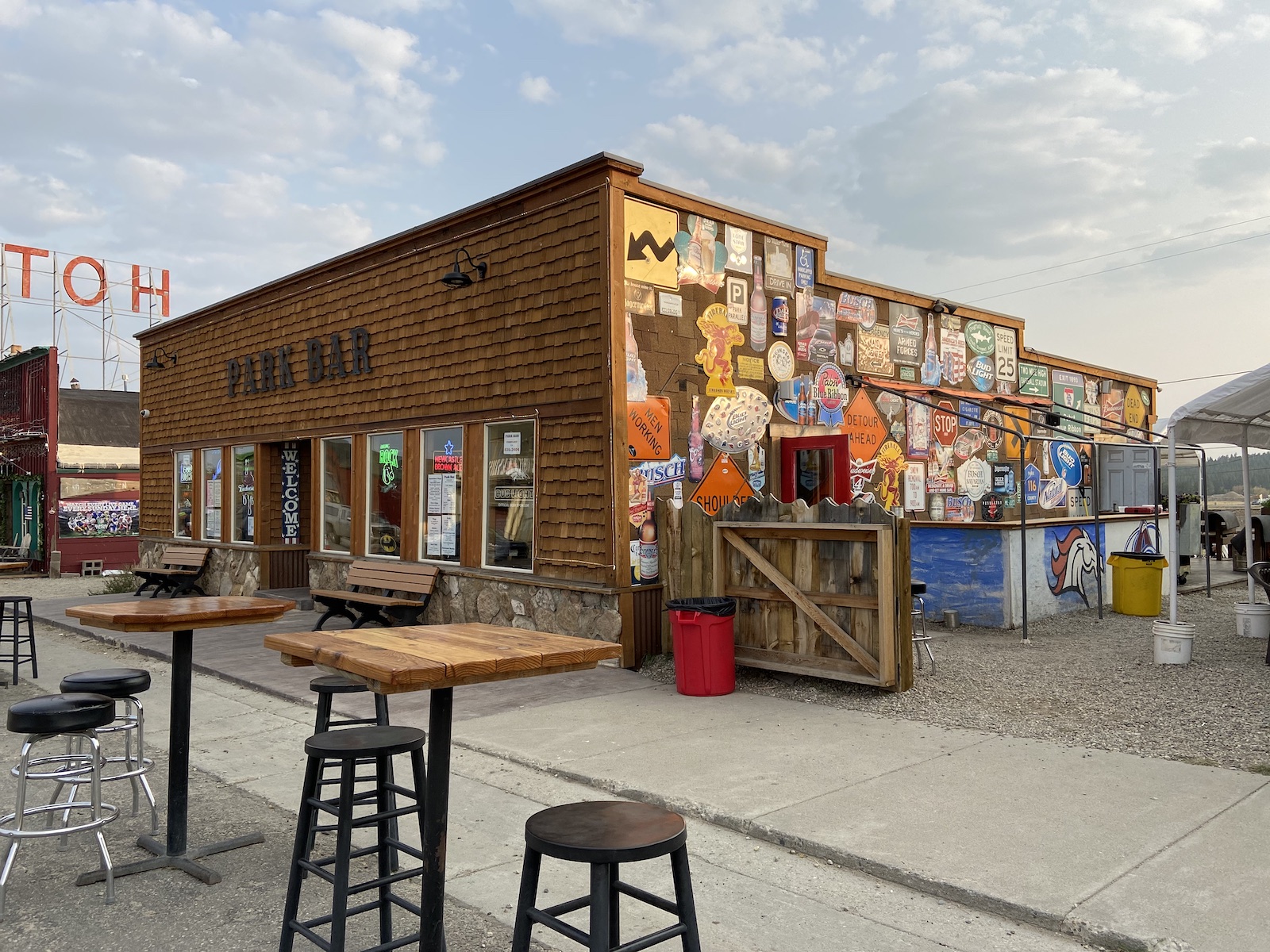 The Park Bar is the primary saloon serving South Park. This Fairplay locals' dive features a range of well priced beers and cocktails, as well full kitchen serving pub food. Try the burger for a sure thing and skip the pre-cooked burritos. It's also the last bar to typically close in the Park County, so consider capping off the night here.
Inside there's a wood burning fireplace adding to the ambiance, a pool table, large U-bar, and plenty of space to spread out. Out back there's a wonderful patio overlooking Fairplay Beach and the Middle Fork of the South Platte River. Play horseshoes and enjoy long sunny summer days here.
511 Front St, Fairplay, CO 80440 | 719-836-3404 | mccallsparkbar.com
South Park Brewery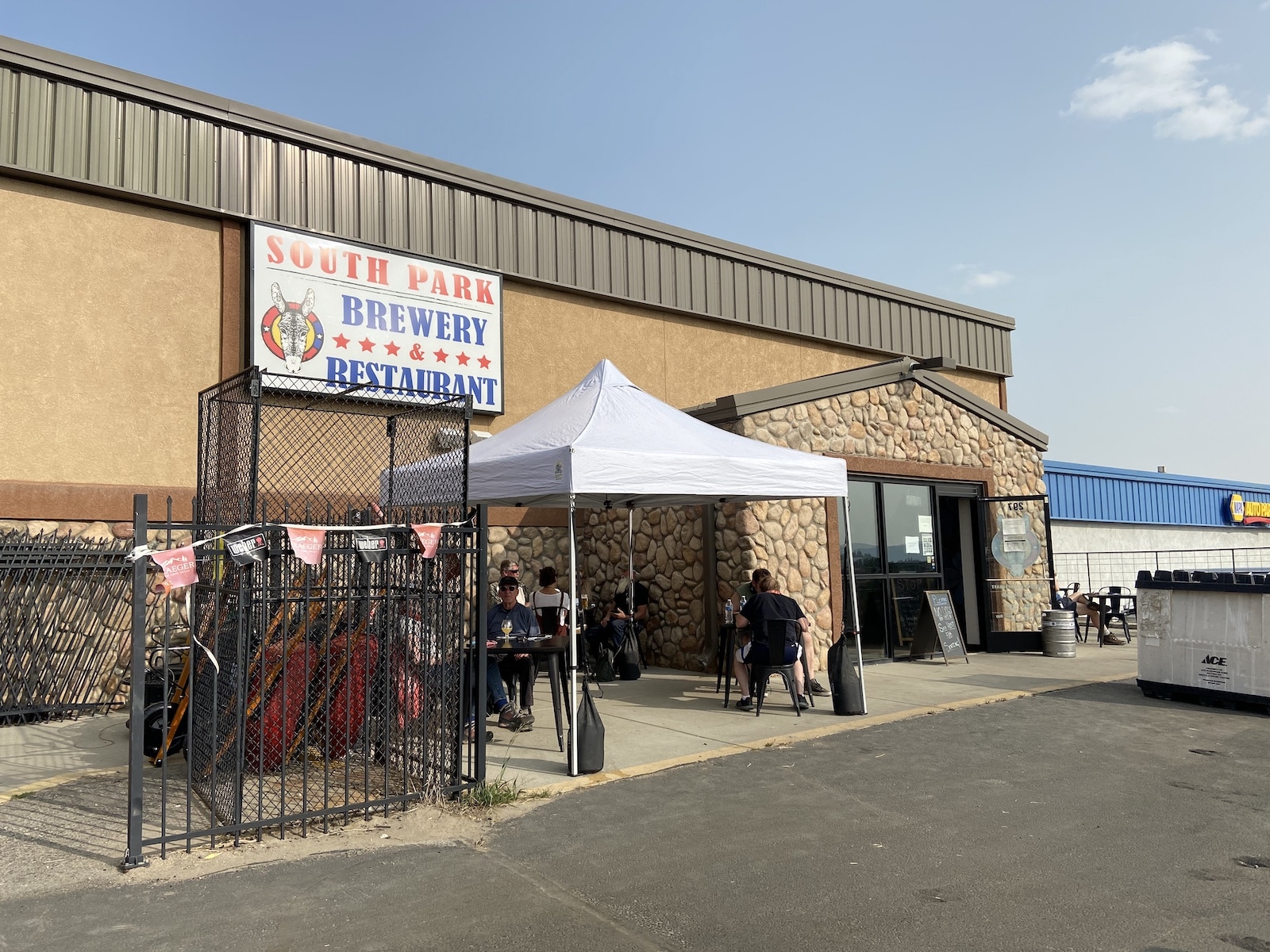 Fans of craft beer and great food should stop by the South Park Brewery. All the beer is brewed local and they have a myriad of choices on tap and takeaway. The wide open tasting room has plenty of seating to spread out, as well as some patio seating out front. It tends to close up earlier, so don't expect to go much later than early evening.
The South Park Brewery has a nice menu of food and is a solid, reliable place to eat in the town of Fairplay. They have a lot of interesting beers to choose from as well to pair perfectly. This is the only bar in Fairplay not located on Front Street in its downtown section, but still close by next to Prathers Market, the grocery store in town.
297 1/2 US Hwy 285, Fairplay, CO 80440 | 719-836-1932 | southparkbrewingcolorado.com
Continental Divide Winery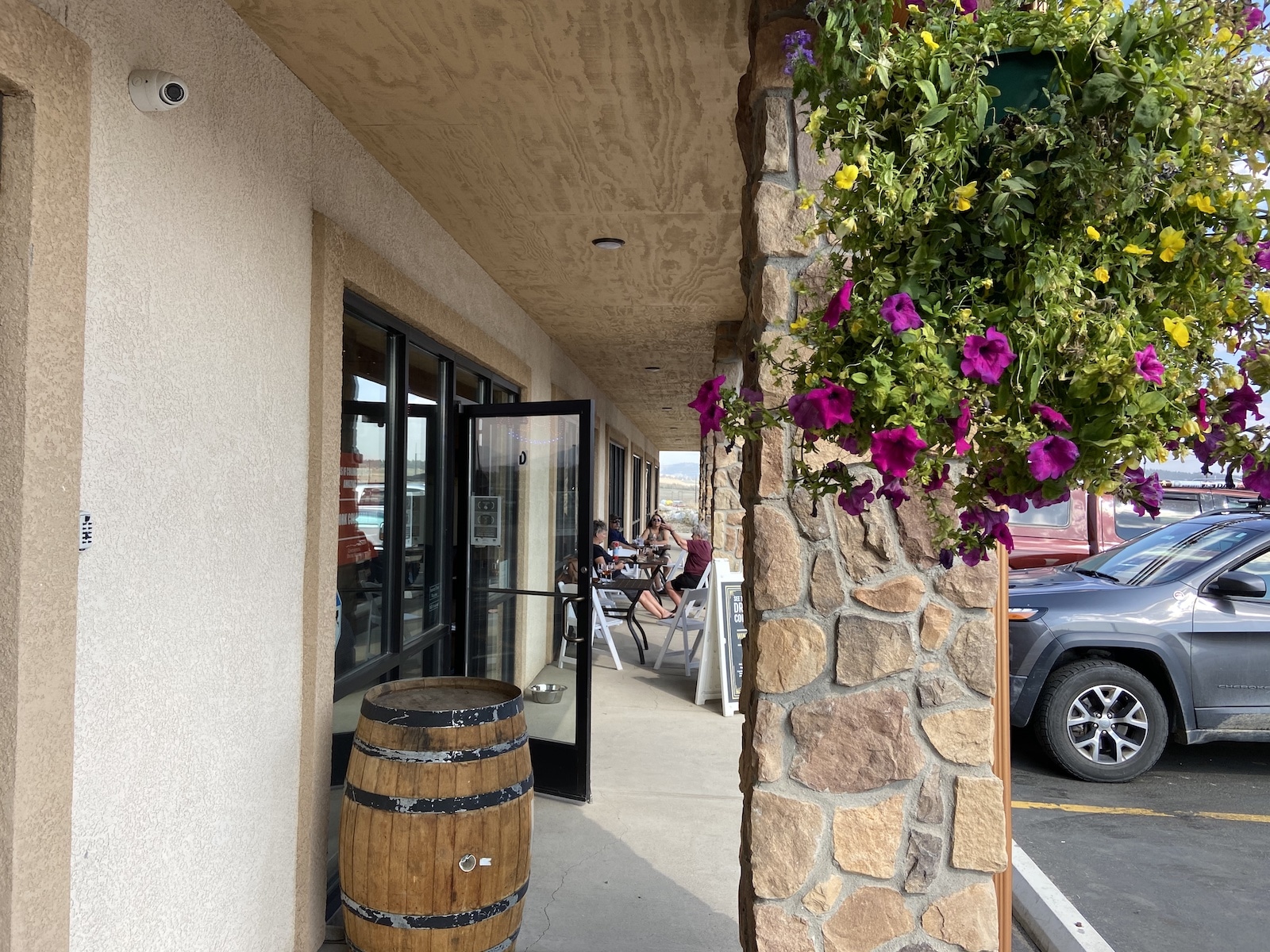 The world's highest elevation winery, Continental Divide Winery has local tasting rooms in Breckenridge and Fairplay. This tucked away spot is located by Prathers Market and South Park Brewery at the junction of CO-9 and Hwy 285. All their wines are made right in Fairplay with high tech equipment.
The variety of wines produced here are shaped by the 10,000 feet high elevation, which slows the fermentation process by minimizing oxygen exposure. Its said to allow you to better taste the true flavors of the fruit and land. There's indoor seating and outdoor patio. Plenty of parking is close by.
331 US Hwy 285, Fairplay, CO 80440 | 719-838-2349 | breckwinery.com
Snitching Lady Distillery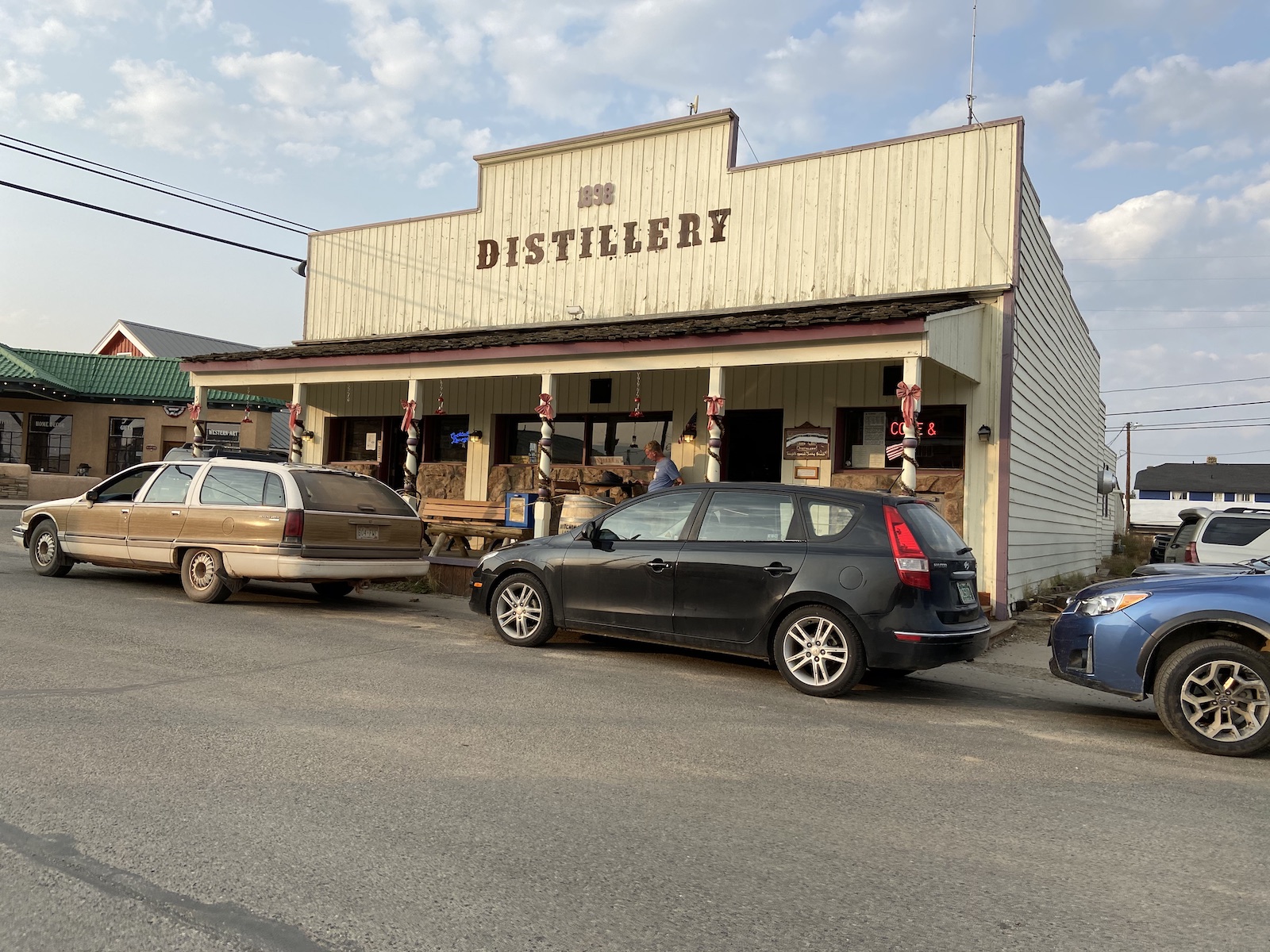 Fairplay boasts its own locally distilled small batch liquors, crafted in South Park, Colorado. Stop by the friendly tasting room for a flavorful and smooth pour. This family run distillery has a heritage of making backwoods moonshine and they bring that renewed interest to whiskies and sour mash bourbon. They're aged in Carolina Oak barrels at 11,600 feet.
Sip on tasting flight of some of the best whiskey around. Or have their knowledgeable bartenders create an amazing cocktail to satisfy your mood. The tasting room is spacious, clean and comfortable. They typically open from 2pm to 10pm Wednesday to Sunday. Pick up a togo bottle for back at the cabin.
500 Front St, Fairplay, CO 80440 |719-838-4224 | snitchingladydistillery.com
Millonzi's Restaurant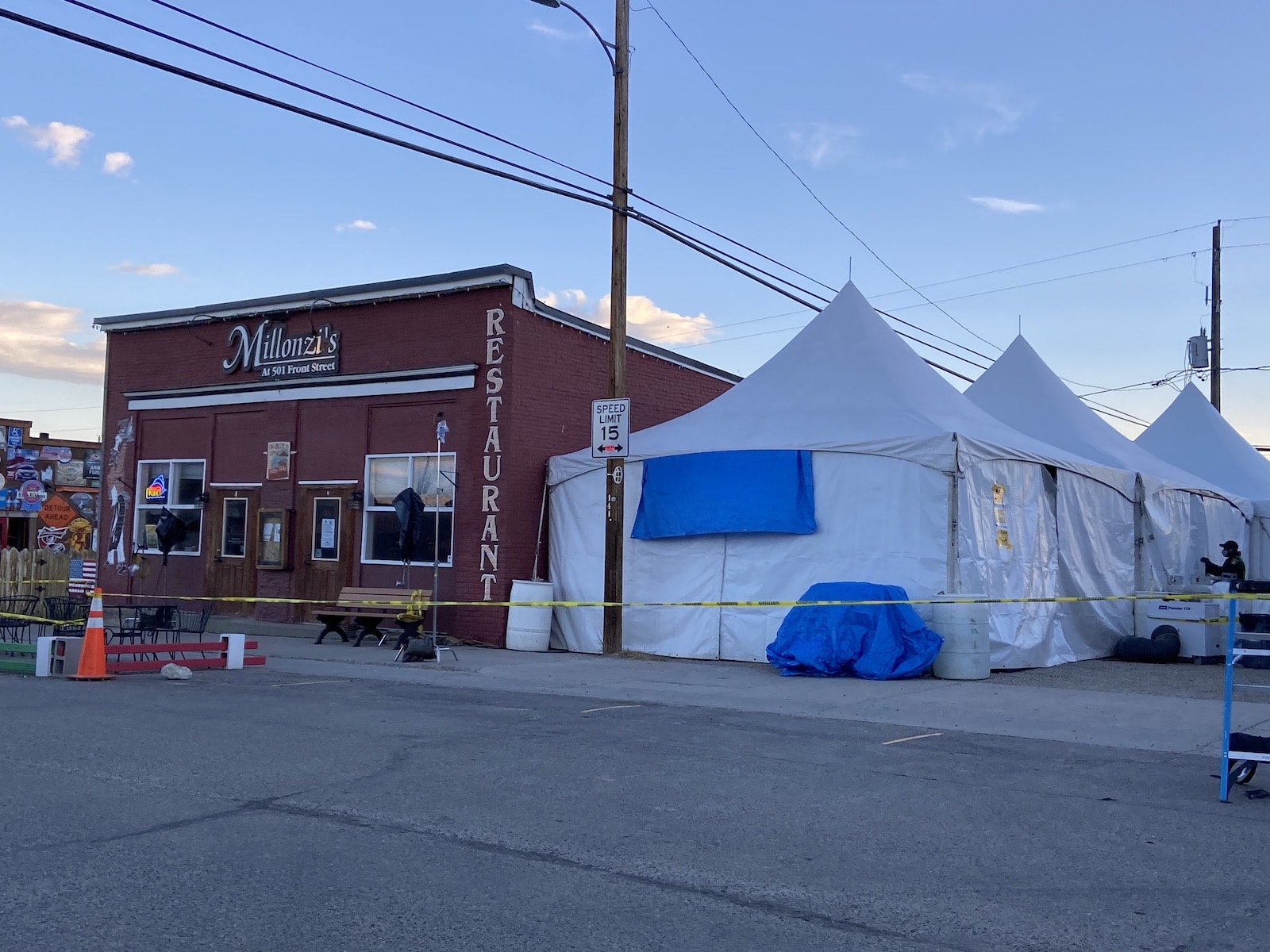 One of the best restaurants in South Park is Millonzi's. If you're looking for house-made comfort food, look no further than the Italian fare from Millizoni's. It's as locally-sourced and organic as possible. The cozy ambiance here is casual but has an upscale feel for Fairplay.
They have a full bar to belly up to or plenty of seating to space out. There are a few TVs but this is much more a restaurant than the other bars listed. If you're looking to eat on a busy evening consider making a reservation well ahead of time. This is a great spot to start your evening out in Fairplay before venturing to other saloons on the list.
501 Front St, Fairplay, CO 80440 | 719-836-9501 | millonzisrestaurant.com
Platte River Saloon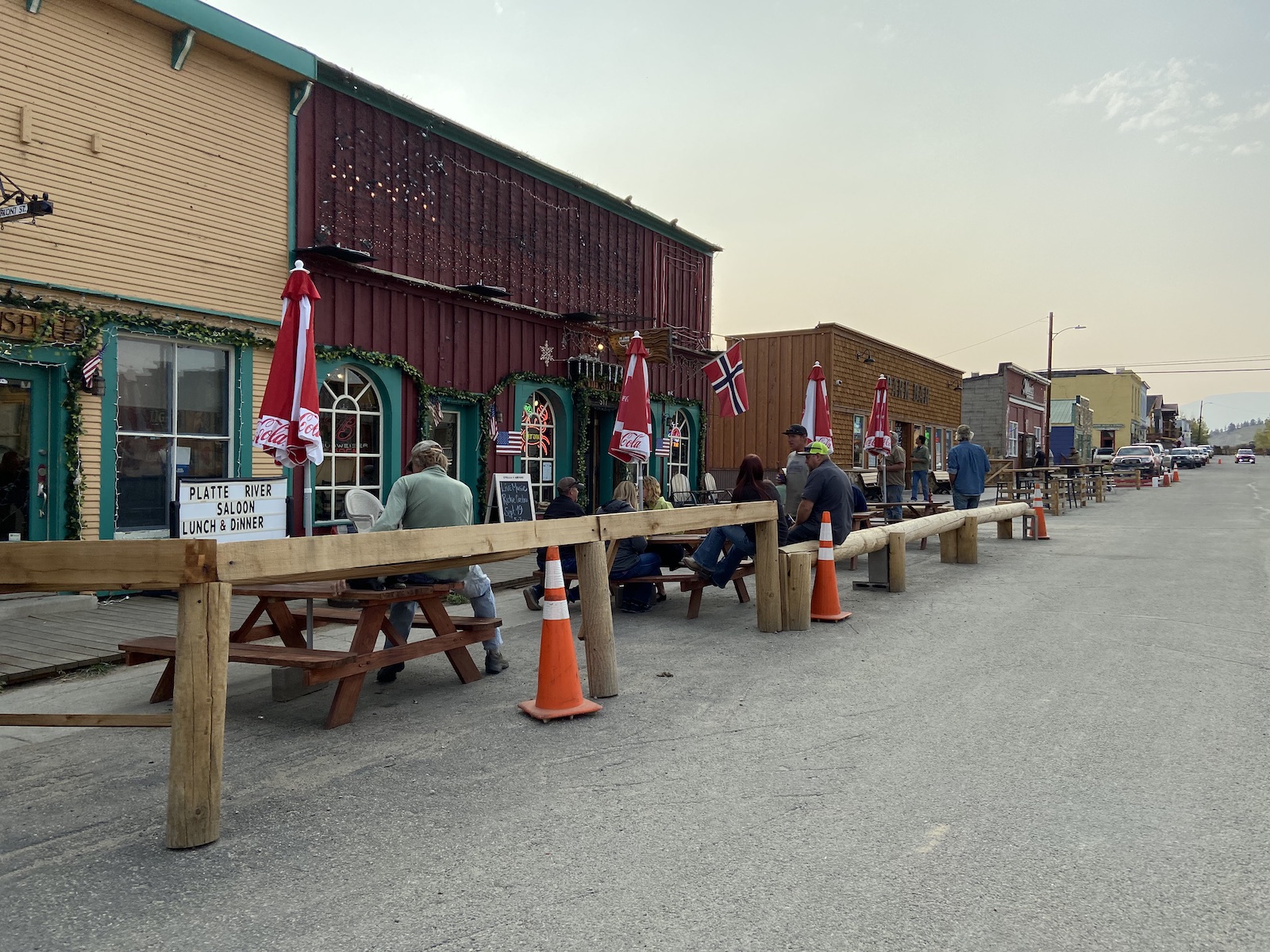 The Platte River Saloon is a good spot for a cold beer and some pub grub to soak up that booze. This locals' bar in downtown Fairplay has a small bar and a few different rooms in this homey saloon, as well as a pool table.
The kitchen operates daily from 11am to 9pm and the bar stays open later than that. Choose from pizza, sandwiches, ribs, soups, salads and apps. There may even be an event going on, from Lady's Night to Open Mic and Pool nights.
517 Front St, Fairplay, CO 80440 | 719-838-3461 | platteriversaloon.wixsite.com
South Park Saloon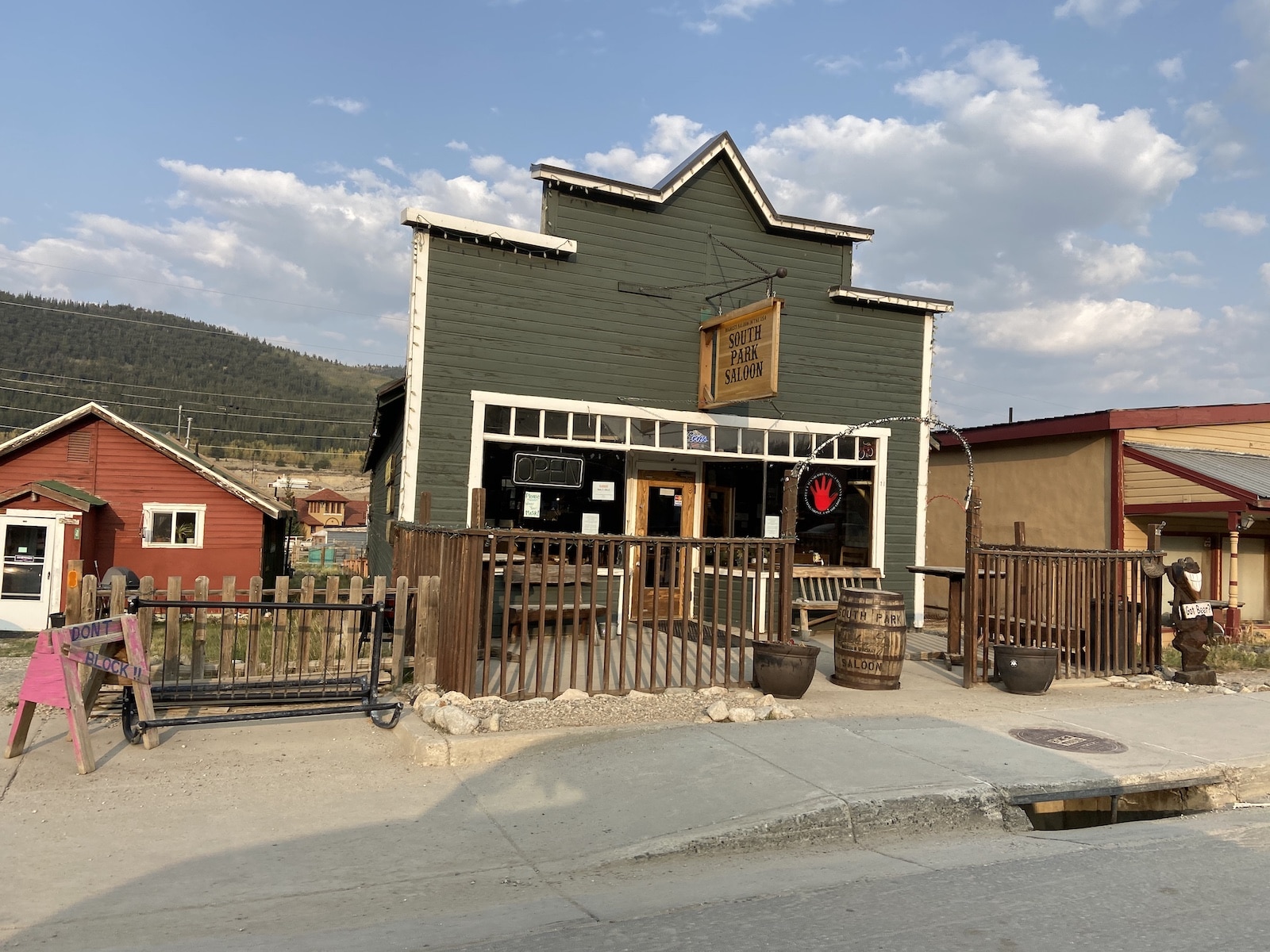 Alma's sole saloon is the highest elevated bar in Colorado (that's not located on the slopes of a ski resort). You could technically belly up to a bar at Keystone Resort's Summit House over 12,000 ft. The South Park Saloon has been around for decades. A new owner came on board in 2016 and is serving scratch made American food and drink.
Try the Cheese Steak, made with roasted tri tip, served with hand-cut fries, it's delicious. They make pizzas too, with a take and bake option too. The full bar has a number of beers, wine and liquor to choose from.
24 N Main St, Alma, CO 80420 | 719-836-2762 | southparksaloon.com
Those are the top bars (and only) to choose from in Fairplay and Alma, Colorado. Have fun and drink responsibility in South Park!