Scenic Telluride is worth a visit for the views alone whether or not you're an avid skier or snowboarder. Jaw-dropping mountains surround an idyllic downtown area with picturesque waterfalls and hiking nearby, and the bar scene is nothing to sneeze at either. Below are some of the best bars in Telluride when you're in the mood for an adult beverage.
The View Bar & Grill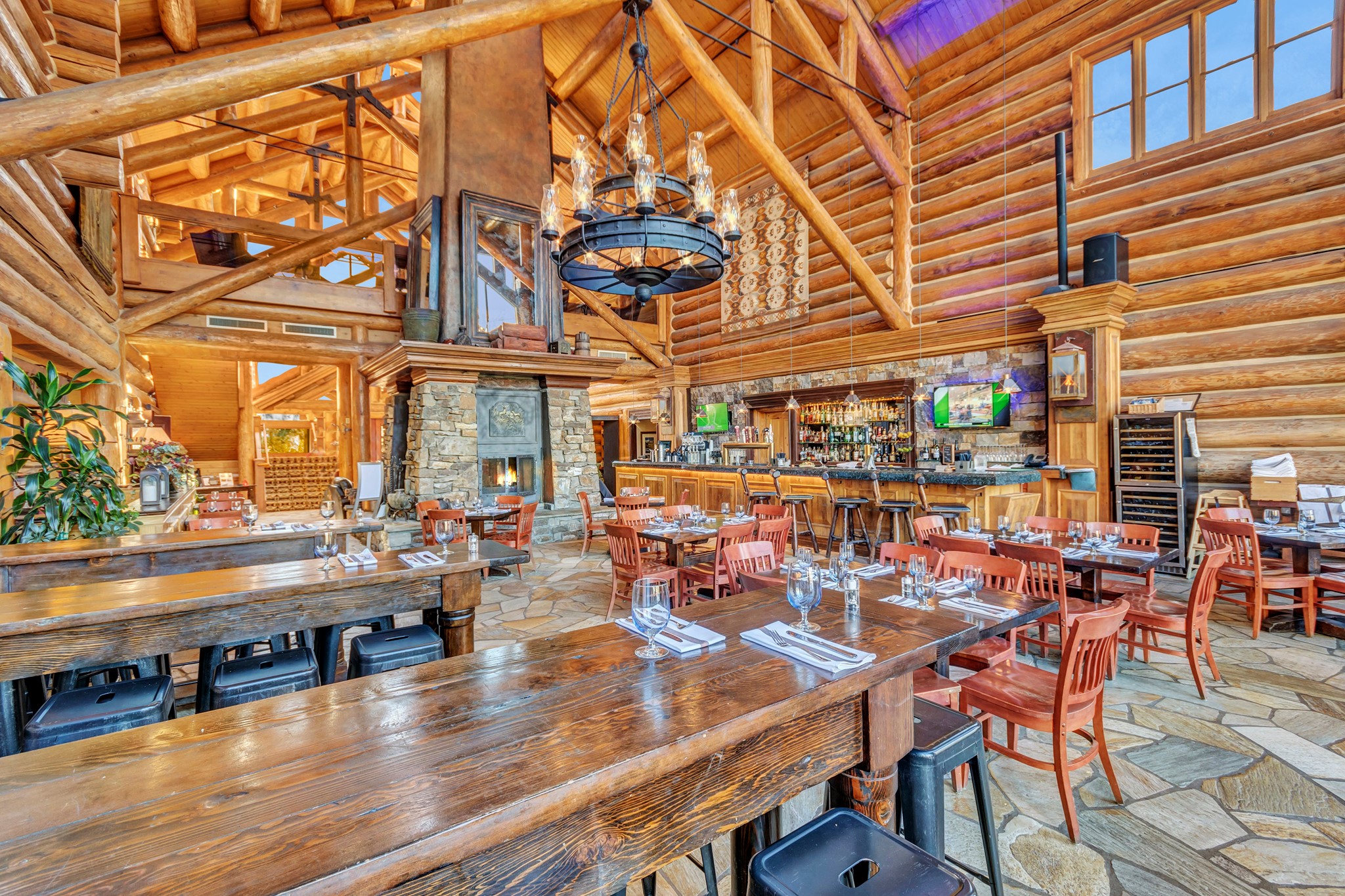 Located inside The Mountain Lodge resort and smack-dab in the middle of the San Juan Mountains is The View Bar & Grill. It's a ski-in, ski-out resort, but it offers plenty to do even in the summers with hiking, biking, and swimming in close proximity.
You can grab a bite to eat here, but you'll want to make it an early night. Depending on the season, The View Bar & Grill is only open from 11:00 am – 6:00 pm. But if you're looking for an afternoon beverage with easy access to a pool (for guests) or the slopes, this is the place to go.
Alpino Vino
If having a drink in the highest elevation fine-dining restaurant in North America is on your bucket list, Alpino Vino is an essential stop on your next trip to Telluride. You won't find cocktails here, but you will be treated to an extensive wine list sure to impress. The European-influenced food is on the pricey side, even at lunchtime, so be sure to save this gem for a special occasion.
To get here, you can either ski in or take the snow coach at night. People often eat outdoors here, even in the winter, to soak in the mountain majesty. This is a winter-only spot, so if you visit Telluride in the summer, you won't be able to give it a try.
Telluride Brewing Company
Telluride Brewing Company is the perfect choice for craft beer enthusiasts looking to get a taste of local beer. This brewery has two locations, one on the mountain and one near the airport, but neither is near the downtown area. Known for friendly staff and delicious beers brewed from "snowmelt," this brewery pours tasty beers in a state where it's hard to stand out for your beer.
Check out the brewpub at the base of the ski resort where they feature tacos and other southwest-based sides. The taproom only has beer, so it may not be the perfect stop for the whole family. Even without a central location, Telluride Brewing Company is worth a visit.
Tomboy Tavern
The Tomboy Tavern is located in the Telluride Ski Resort, but it offers something many other slopeside restaurants do not: a European-inspired outdoor bar and beer garden. The food is casual, but the attention to detail is not. Expect locally sourced ingredients, top-notch food, and unique, barrel-aged cocktail offerings.
The Last Dollar Saloon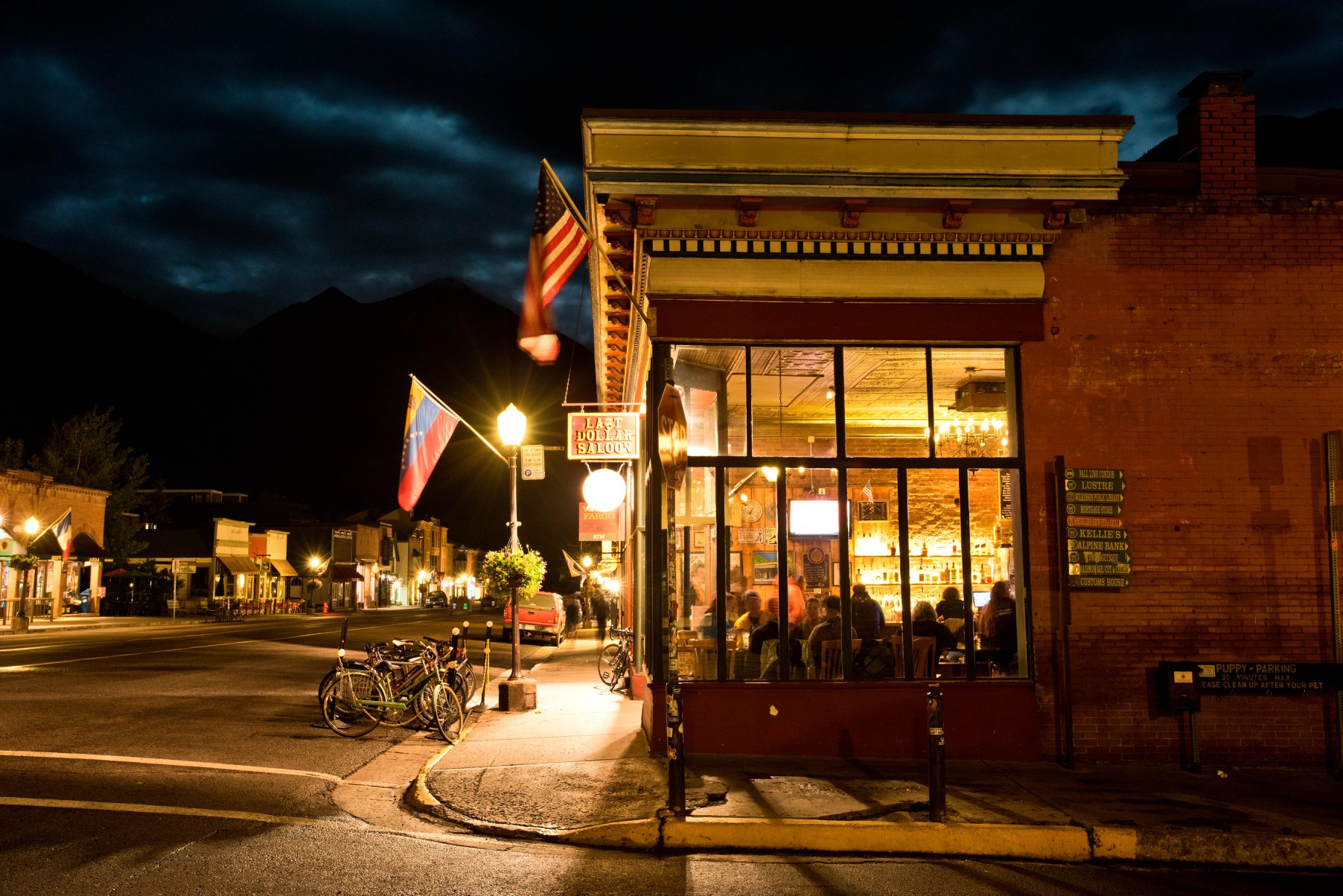 If you're looking for an adults-only place, this spot might be the one for you. The bar features a 21+ up rule and doesn't allow dogs, so you can be sure your night won't be interrupted by loud kids or friendly pets. The Last Dollar Saloon sits in a downtown location that's been around since the 1800s, offering a bit of history to go along with your libations.
A rooftop bar means you don't have to miss out on the views while you drink, as long as the weather is favorable. You won't be able to order food here, but you can request a wide variety of drinks from the bar. Better yet: by Telluride standards, the drinks are affordable.
O'Bannon's Irish Pub
For a taste of the United Kingdom in Colorado, try O'Bannon's Irish Pub. Not only can you grab a cocktail or beer here, but you can play pool, foosball, darts, or some old-timey arcade games like pinball, Galaga, and Buck Hunter. You can frequently see local music acts, or you can pick your favorite tune on their jukebox.
Dive bars in Telluride aren't as easy to find as they are elsewhere in Colorado, so O'Bannon's is truly a treasure. Take advantage of their daily happy hour drink specials, from 5:00 pm – 7:00 pm.
The West End Bistro

Serving breakfast and dinner, The West End Bistro is a cozy lodge that offers food and drinks inside The Hotel Telluride. This restaurant closes during the spring and fall, so be sure to stop by only in the summer and winter. Expect cocktails, wine, and a small but potent menu of pasta, burgers, and protein-centered entrees at Telluride prices. There's no outdoor seating, but the intimate vibe has its own appeal.
Smuggler's Union Restaurant and Brewery
If you can't decide what you want, Smuggler's Brew Pub is a great choice to keep everyone happy. Though they are billed as a brewery, they have wine, beer, cocktails, and a notable menu. Smuggler's also offers a kids menu and non-alcoholic drinks for those that are underage, including ginger beer and root beer that they brew on-site.
For those interested in making the most of the happy hour, plan on sitting at the bar (the only place the happy hour prices apply) between 3:30 pm and 5:30 pm for half-off drafts on weekdays. Here, you can watch the football game or sit outside and people-watch during the summer.
New Sheridan Historic Bar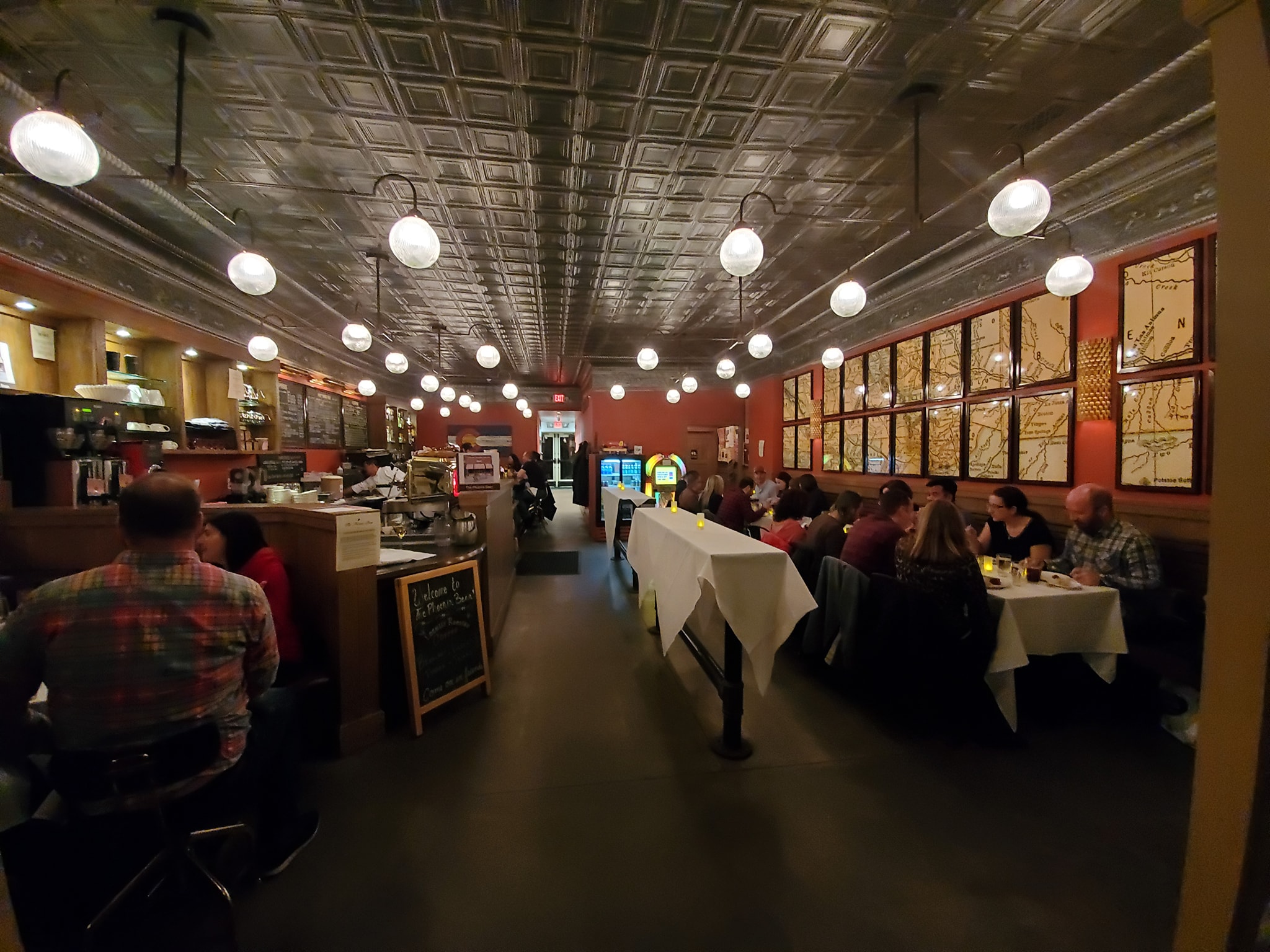 Another historic spot on this list, the New Sheridan Historic Bar, has been around since 1895 and still has the same mahogany wood paneling that it started with. Here, you can find live music each Thursday night and $5 Jack Daniels specials no matter when you drop in. Play foosball, pool, or just enjoy the atmosphere.
Located in downtown Telluride, you can make use of their happy hour each day from 3:00 pm – 5:00 pm. The bar stays open late (until 2:00 am), so you can stop in for a midnight drink if you choose. If you prefer fresh air, a rooftop bar is available a few floors above the New Sheridan hotel.
The Liberty Lounge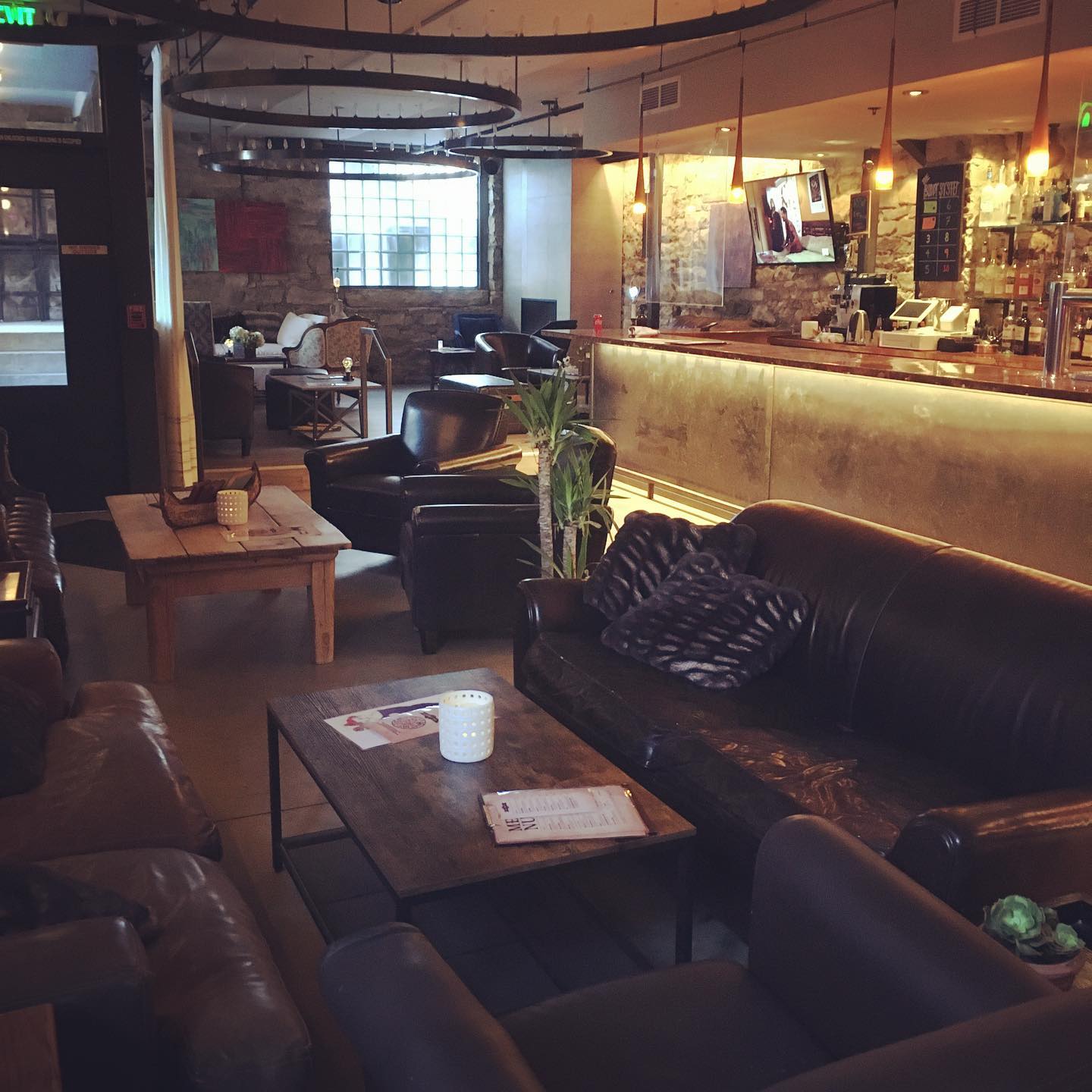 Known as Telluride's most spacious lounge, The Liberty Lounge is situated right in the center of Telluride. In a modern setting in historic downtown, you can expect to find local brews, classic and new cocktails, plus a comprehensive wine list.
If you're hungry, you can order food from the Floradora Saloon and have it delivered here. The menu centers around salads, sandwiches, and other casual fares. Expect a refined, modern atmosphere and prices that match.
The Cosmopolitan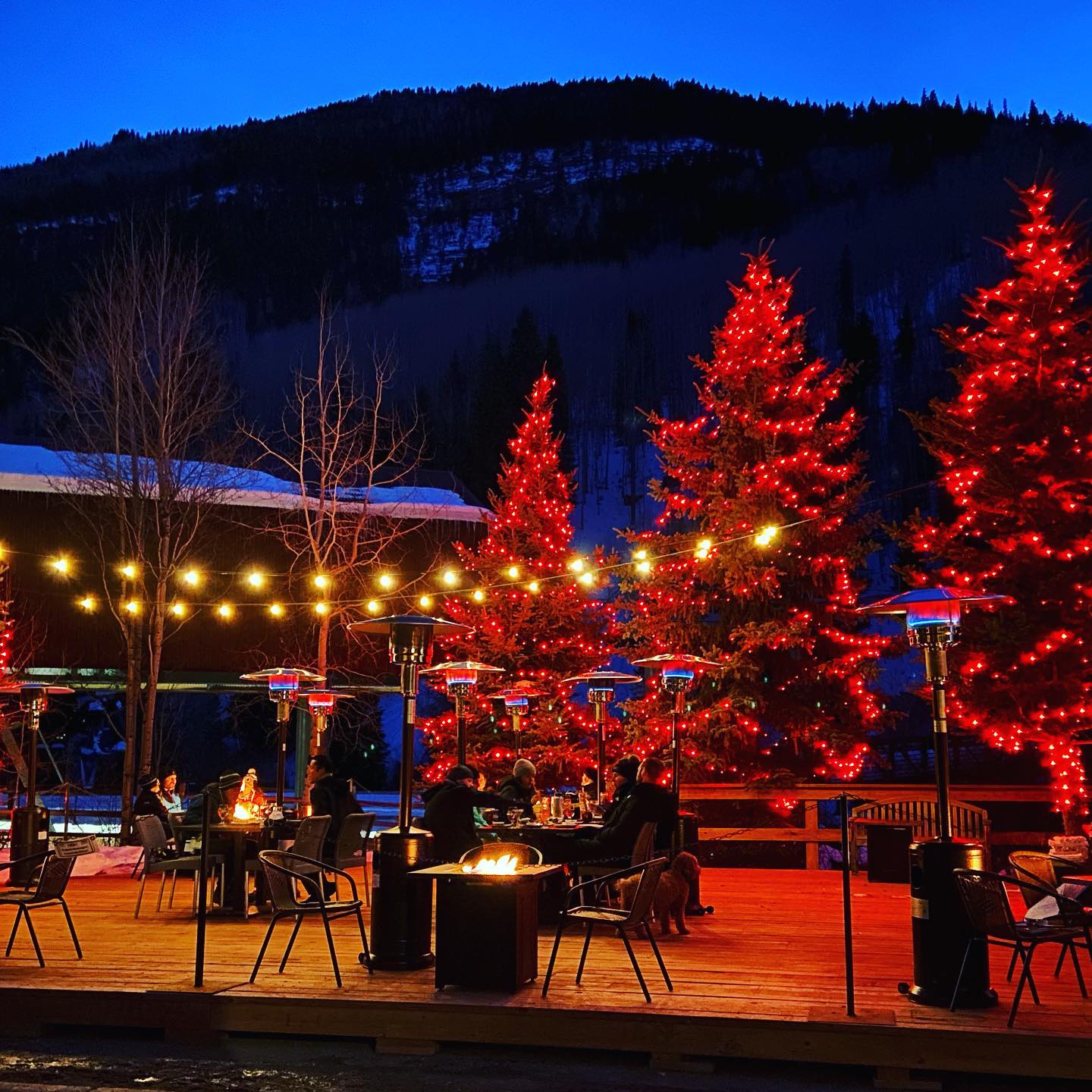 The Cosmpolitan is classic Telluride in a nutshell: a world-class restaurant with a great apres-ski menu, plenty of ambiance, and a relaxed vibe. It's an ideal place to take a date you'd like to impress, but it's also an excellent choice if you feel like treating yourself after a day on the slopes.
The food is elegant, with a focus on fish and sushi entrees. The wine menu has something for everyone, especially those who are willing to pay a little extra to try something new. They have indoor and outdoor dining, depending on the weather. When you come here, you can anticipate some of the best food in Telluride.
Sidework Speakeasy
Picture a 1950's speakeasy, complete with an art installation, and you have Sidework Speakeasy. Luckily, this speakeasy is relatively easy to find. The atmosphere here is unmatched, with low lighting and beautiful décor. You can try one of their classic cocktails or some wine from their pared-down selection.
You may want to make a reservation because this place gets packed during the busy season. It is pricey, but locals love it for the unique experience and decadent food and cocktail menu.
The best bars in Telluride offer no shortage of excellent options to quench your thirst. From fancy apres-ski to no-frills dive, this mountain town has you covered.