Boasting some of the best ski slopes in the state, Crested Butte is also home to a lively apres ski scene with its historic watering holes and vibrant bars. But winter isn't the only time to experience Crested Butte's taverns, summer is great as well with most featuring an outdoor patio. Perfect for toasting to the good life with your friends and family.
The iconic butte rises from the ski resort, visible from almost anywhere in town. The scenery for a relaxing beverage is great, whether in the historic downtown or the mountain village. Let's raise a glass to the best bars in Crested Butte.
Talk of the Town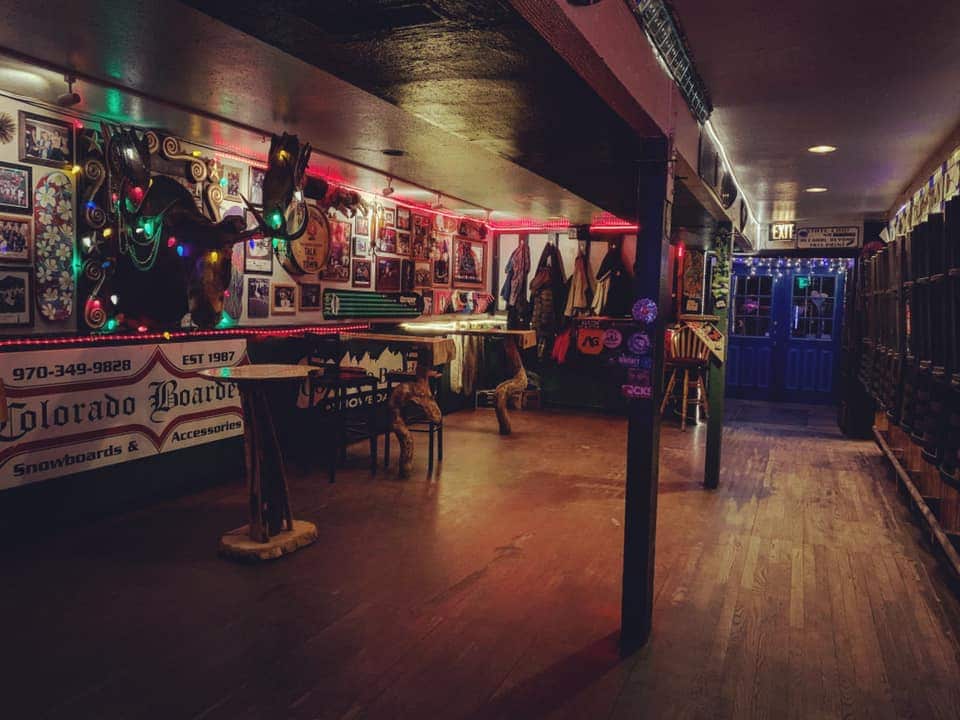 The Talk of the Town is an excellent dive to stop by the next time you're in Crested Butte. This local favorite has a pool, a jukebox, TVs, and a seasonally festive moose head hanging on the wall. If you come on the right night, you can find folks dancing the night away. They have reasonably-priced drinks to begin with, but their happy hour will lower your bar tab even further, and it runs from 2:00 pm – 8:00 pm daily.
230 Elk Ave | 970-251-5120 | facebook.com/TalkoftheTownCB
The Princess Wine Bar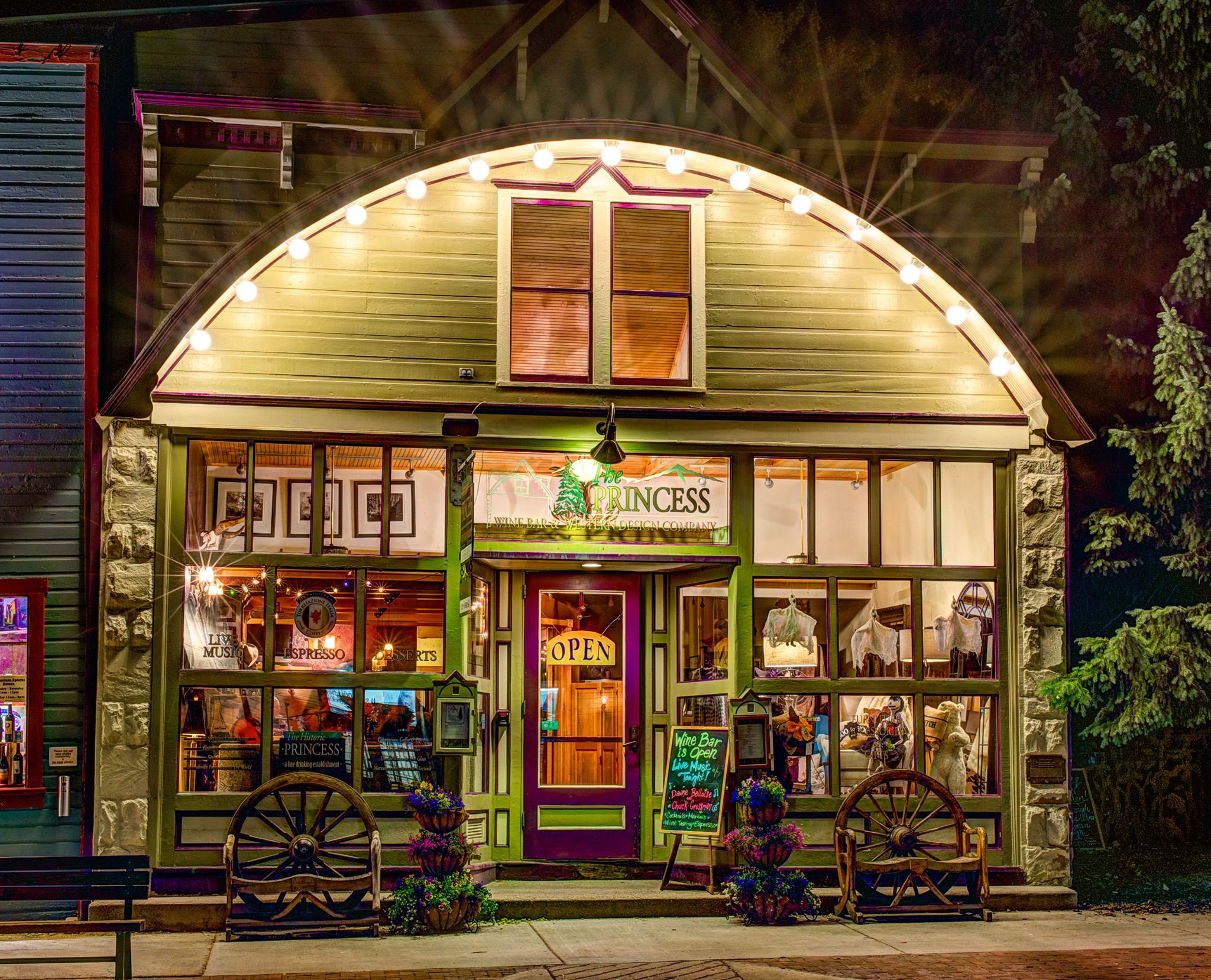 Originally built in the late 1880s, The Princess Wine Bar burned down years ago, but the building today is built from the remnants of the original. In the mornings, the Princess Wine Bar is an idyllic spot for a pour-over. But in the evenings, you'll find delectable cocktails, a stellar wine list, and often live music.
You can sit on their garden patio if the weather allows, and it just might be the only place in the area where you can shop for furniture while drinking a cocktail or a glass of wine. If you're hungry, they serve small plates to snack on and some sweet treats as well. Drop in for their happy hour from 4:00 pm – 5:00 pm daily.
218 Elk Avenue | 970-349-0210 | theprincesswinebar.com
Another option for fine wine is Gunnison County's only winery. Head 30 minutes south to Gunny to check out Buckel Family Wine. It's the closest winery to Crested Butte.
The Dogwood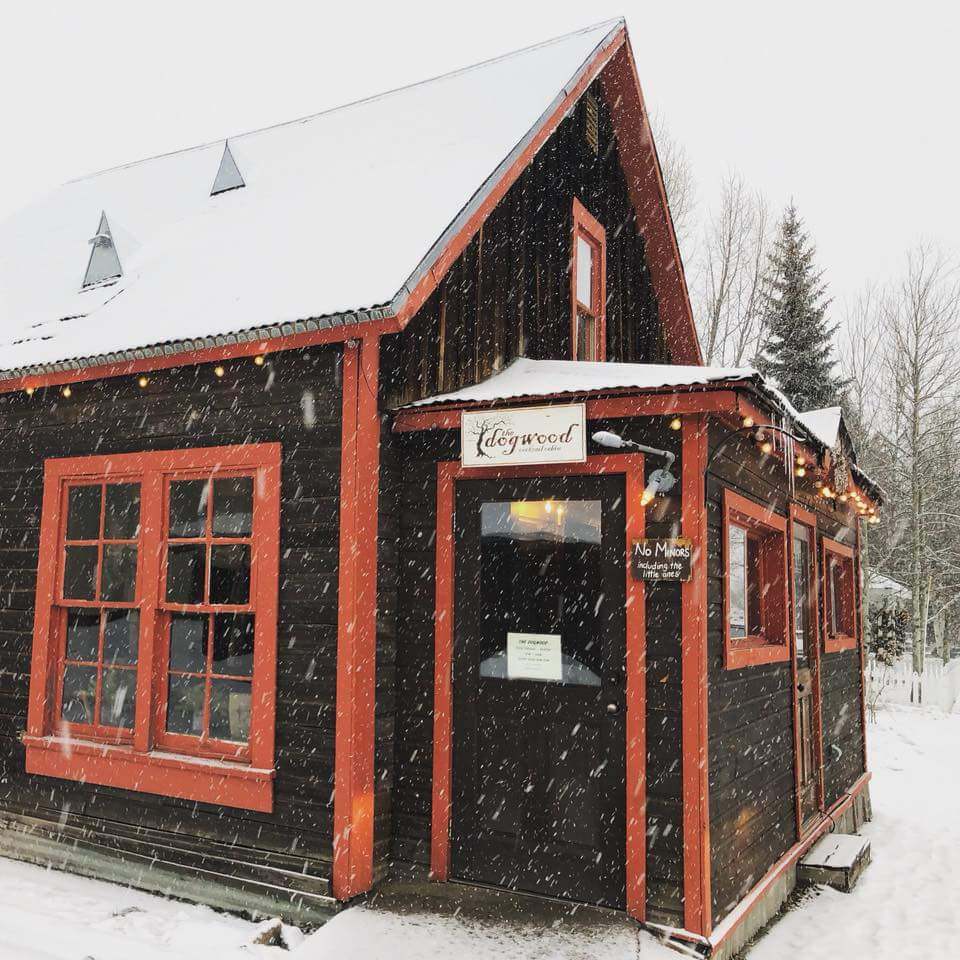 If you thought The Dogwood might be a dog-friendly bar, you would be wrong. Dogs and children aren't allowed here because the energy here makes for an intimate, upscale cocktail bar. Try their exceedingly creative, ultra-artisan cocktails and select something from their light menu of appetizers for the ultimate experience.
You could bask in the summer sun on one of their two luminous patios, but the charm of the atmosphere inside might draw you back, no matter how tempting the weather. They aren't open Mondays, but you can catch their otherwise-daily happy hour from 4:00 pm – 5:00 pm.
309 3rd Street | 970-349-6338 | thedogwoodcb.com
Kochevar's Saloon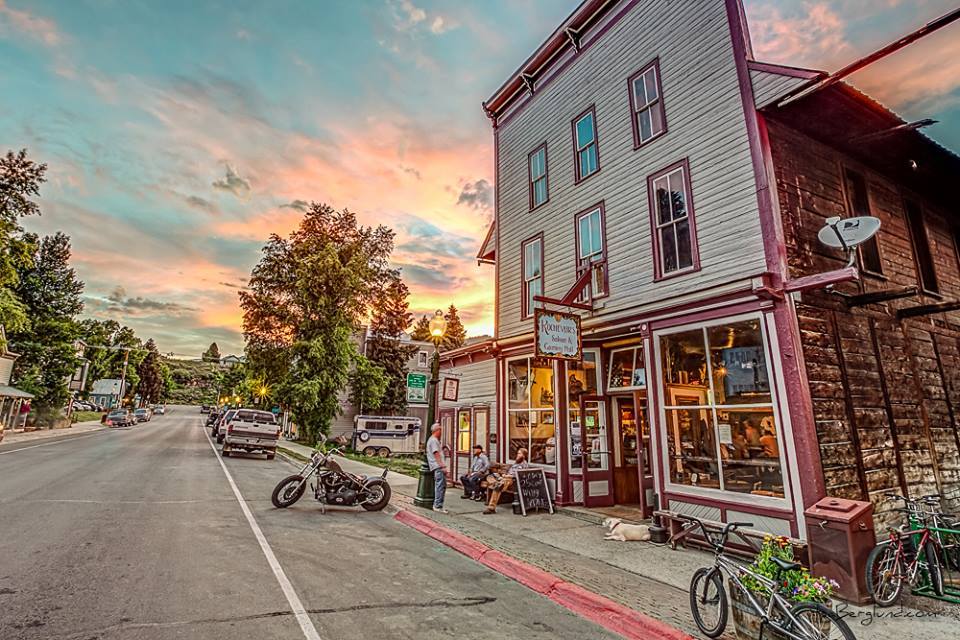 Want to drink until 2:00 am? Kochevar's Saloon is your best bet in Crested Butte. It's been around since 1886, so you'll get a slice of history served alongside your beverage. Currently, it is the keeper of Butch Cassidy's gun, something he is rumored to have left there by accident. Though it has now been reincarnated as a gaming hall, in Kochevar's past lives, it was everything from a brothel to a bowling alley.
The bar features a pool table, darts, and shuffleboard for those whose drinking habit brings out their competitive side. They frequently host local musicians and other events, so check their social media for an idea of when you should stop in. Kochevar's is dog-friendly; plus they have TVs so you can keep tabs on the score.
127 Elk Ave | 970-349-7117 | facebook.com/Kochevars
Montanya Distillers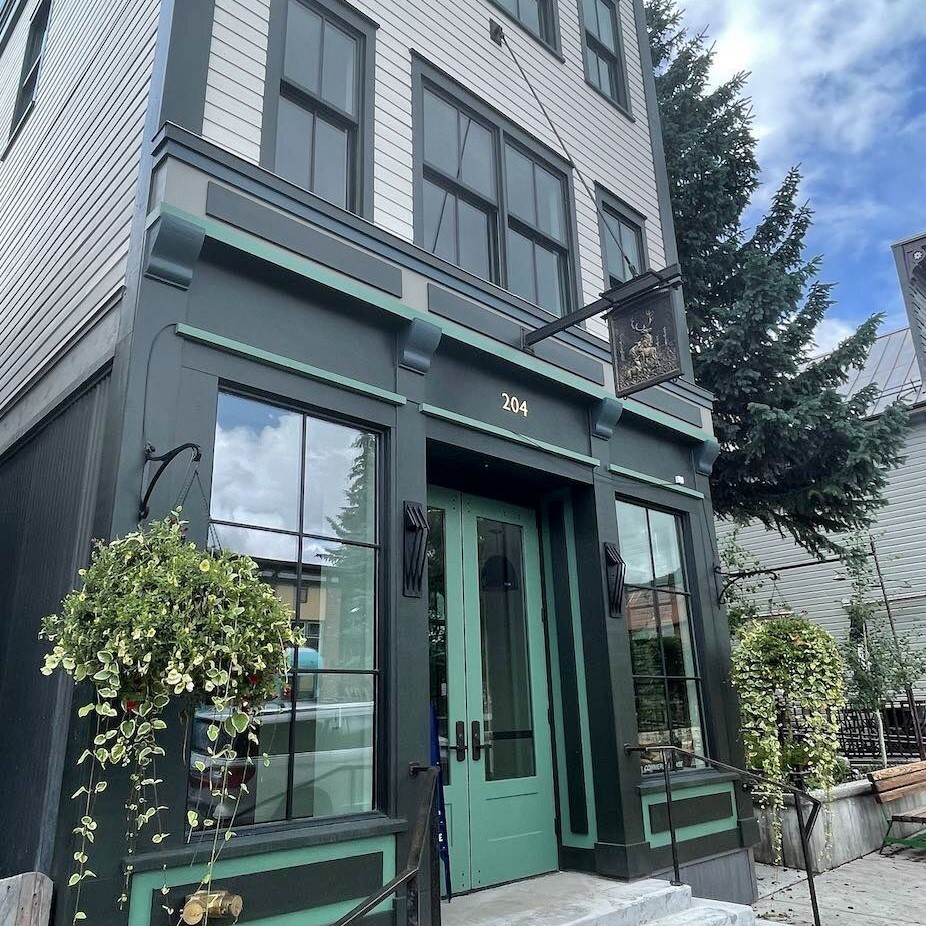 Female distillers are a rarity in the world of craft alcohol. Montanya Distillers, founded by a woman who makes some utterly delicious rum, is helping to change that. Stop in for a free tasting and distillery tour. Then, check out the menu items that are friendly towards vegans and the gluten-intolerant—so friendly, in fact, that only two things on the menu contain gluten.
Keep in mind that rum is the only thing on the drink menu here, so a die-hard beer or wine lovers will have to be open-minded. Bring your dietary-restricted friends (and children!), and sample their award-winning cocktails.
212 Elk Avenue | 970-799-3206 | montanyarum.com
Public House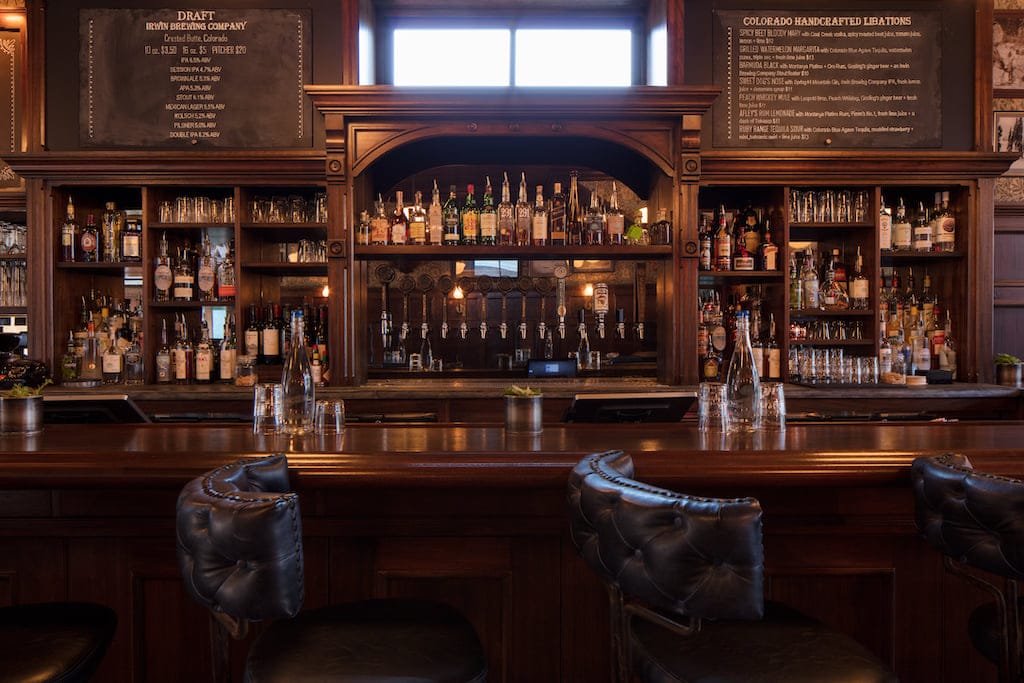 Located in downtown Crested Butte, the Public House is where you can hear live, local music, quench your thirst, and eat dinner with the kids. Expect classic bar ambiance with dark wood, high back booths, and old-time light fixtures and photos. Despite their vintage vibe, they have modern takes on cocktails and cuisine. Happy hour lasts from 3:00 pm – 6:00 pm Wednesday – Sunday, which are the only days they are open.
202 Elk Avenue | 970-349-0173 | publichousecb.com
Bonez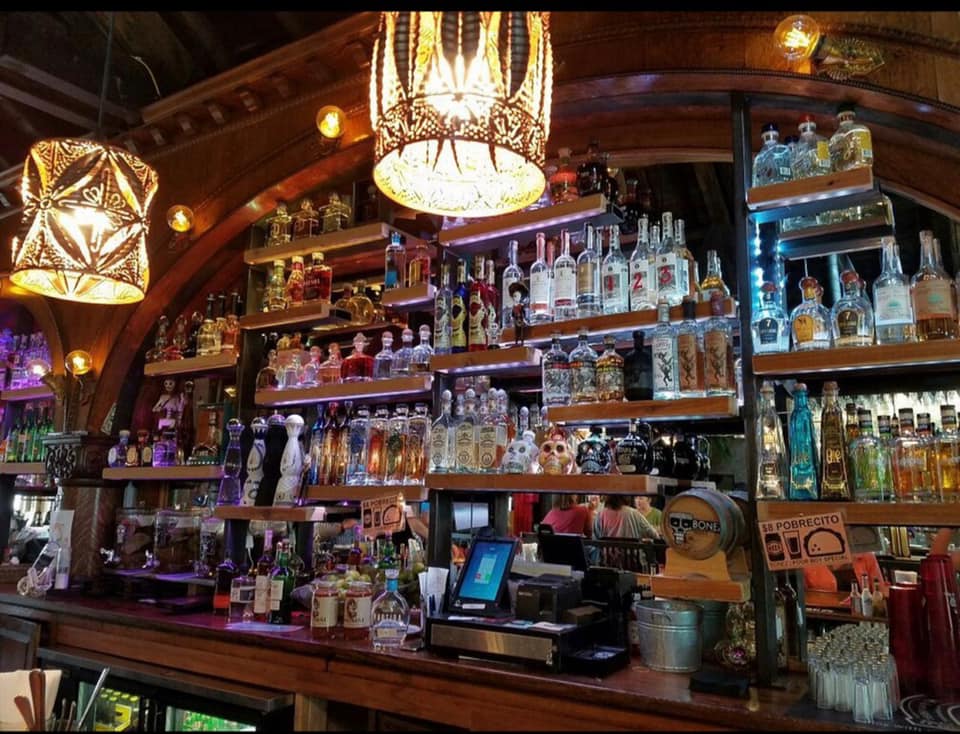 No matter when you visit, it's always the Day of the Dead at Bonez. Come for the tequila-laden drinks and tasty tacos; stay for the downright sexy setting. Or, if it's fresh air you crave, sit outside on their patio with a perfect view of the mountains. Don't miss their daily happy hour from 3:00 pm – 5:00 pm with specials on food and drinks.
130 Elk Ave | 970-349-5118 | bonez.co
The Eldo Craft Brewery & Taproom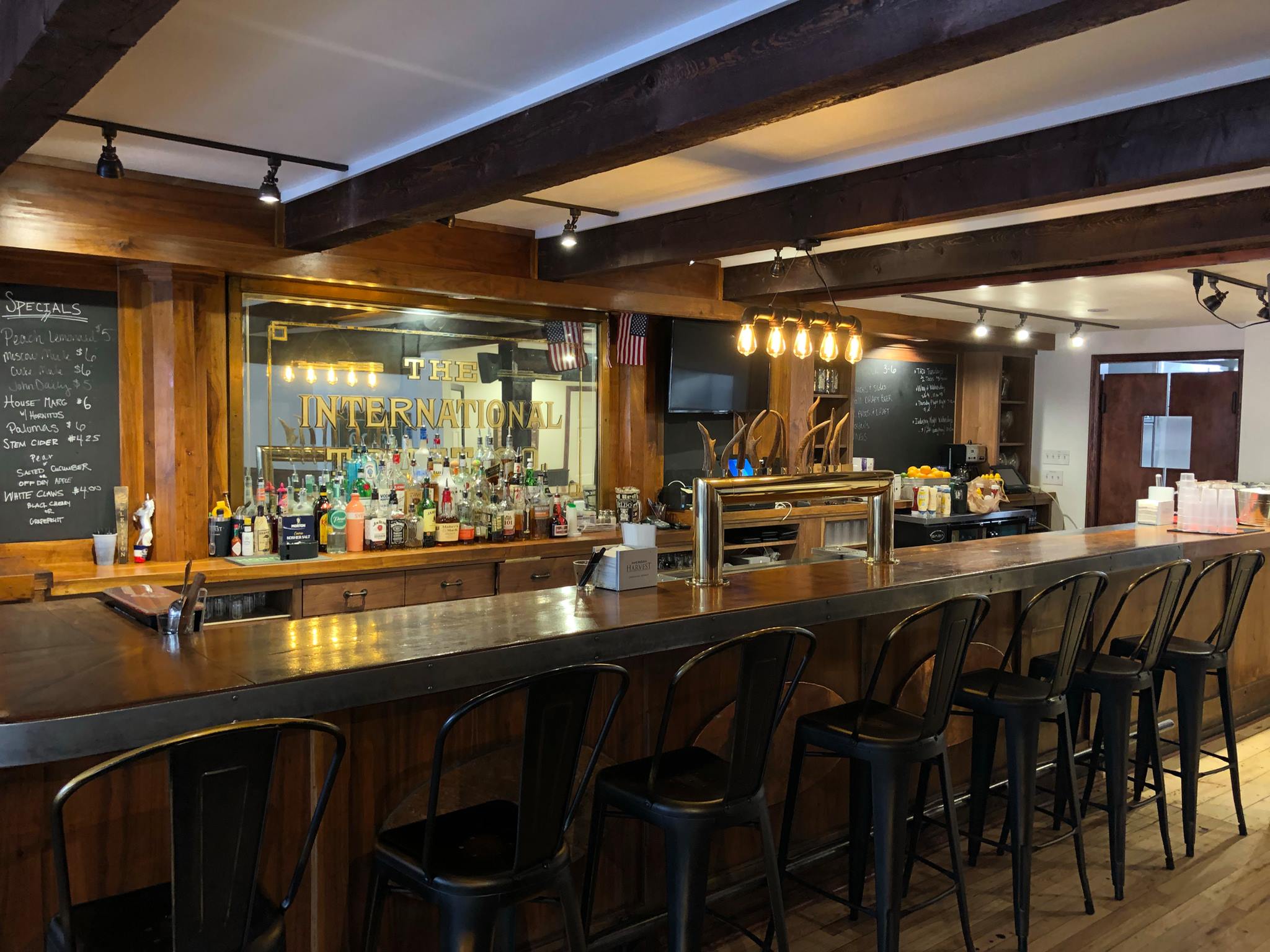 The Eldo Brewery & Taproom touts itself as "a sunny place for shady people," which is a concept I can get behind. They're closed Mondays, but come on Wednesday evenings for their open-mic night, or whenever the weather permits so you can sit on their balcony and soak up the scenery. Their happy hour runs from 3:00 pm – 5:00 pm daily, and they serve Himalayan food, which is a nice change from typical bar fare.
215 Elk Avenue | 970-251-5425 | eldobrewery.com
Birdie's Golf Bar
Birdie's Golf Bar is the place to go when you want to play indoor sports simulation games. They have a wide selection of games, including golf, soccer, carnival-style, basketball, hockey, football, and even zombie dodgeball.
To get food and drinks, you'll head next door to Pitas and Paradise, but you can enjoy them at Birdie's. The happy hour goes from 2:00 pm – 5:00 pm, but note that they're closed on Tuesdays and Wednesdays. Reserve your spot online, and plan to pay $50 an hour for the games.
302 Elk Ave | 970-251-5067 | birdiesgolfbar.com
The Wooden Nickel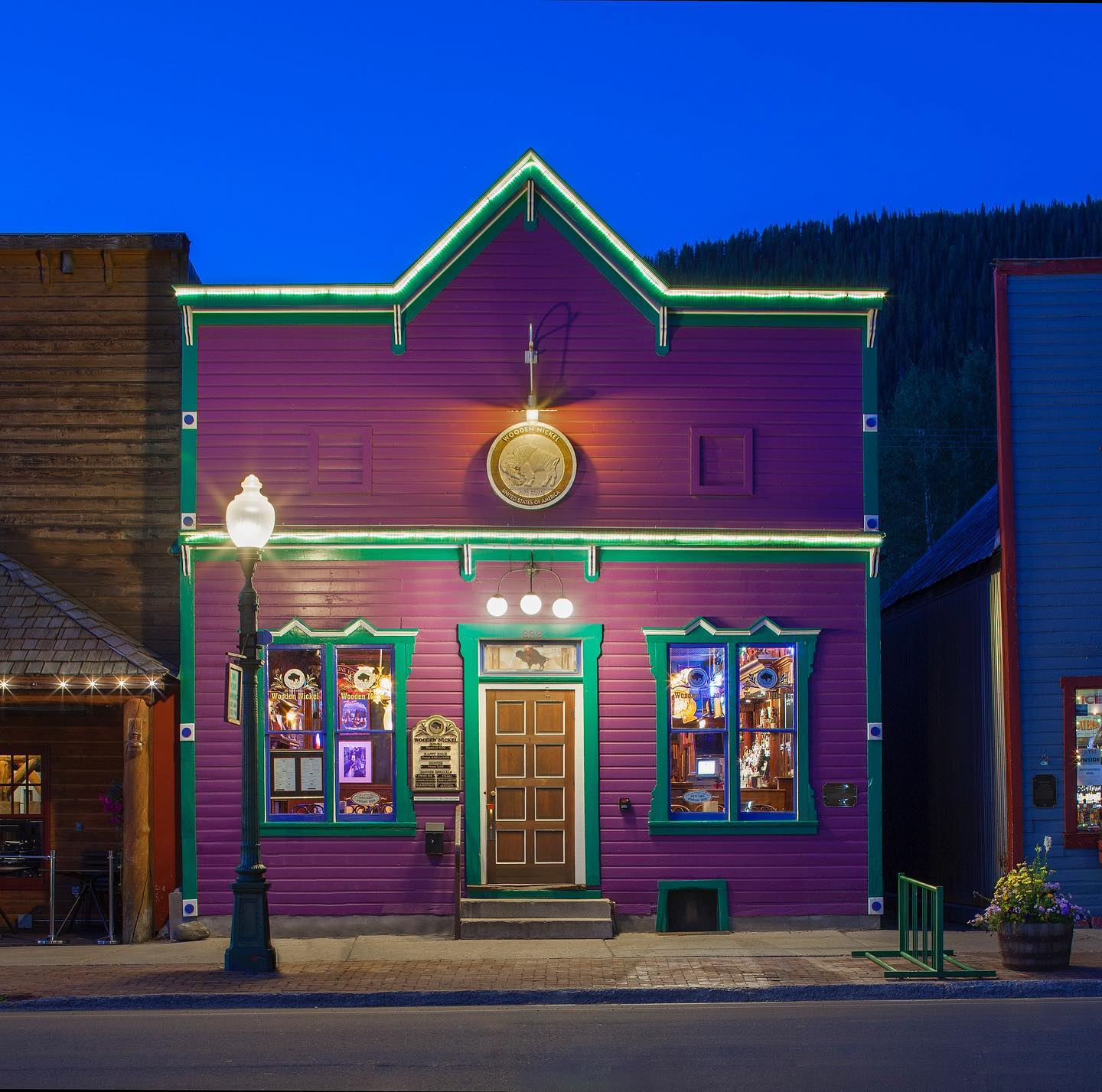 The Wooden Nickel is another historic bar that has been in Crested Butte since the 1880s. First a bar, then a pool hall during prohibition, the current location was rebuilt from the same materials used in the original building. The food ranges from reasonable to pricey, but the overall atmosphere is casual. Don't miss their daily happy hour from 4:00 pm – 6:00 pm for specials on drinks and food.
222 Elk Avenue | (970)-349-6350 | woodennickelcb.com
Whether it's ski season or patio season, discover the best bars in Crested Butte for a night out on the town!