Located about halfway between Denver and Summit County, Idaho Springs, Colorado is a popular stop along the interstate for a beer and bite to eat. Its historic main street is lined with bars and restaurants with happy hour to imbibe in.
This Clear Creek County town is surrounded by the Rockies and acts as a gateway to local attractions like Mount Evans and gold mine tours. Spend the weekend exploring Idaho Springs and the evening(s) at happy hour. Since it's only 45 minutes west of Denver, this little mountain retreat is perfect for a last minute getaway. Here's a look at some of the best bars for a drink in Idaho Springs, CO, in no particular order:
Clear Creek Cidery & Eatery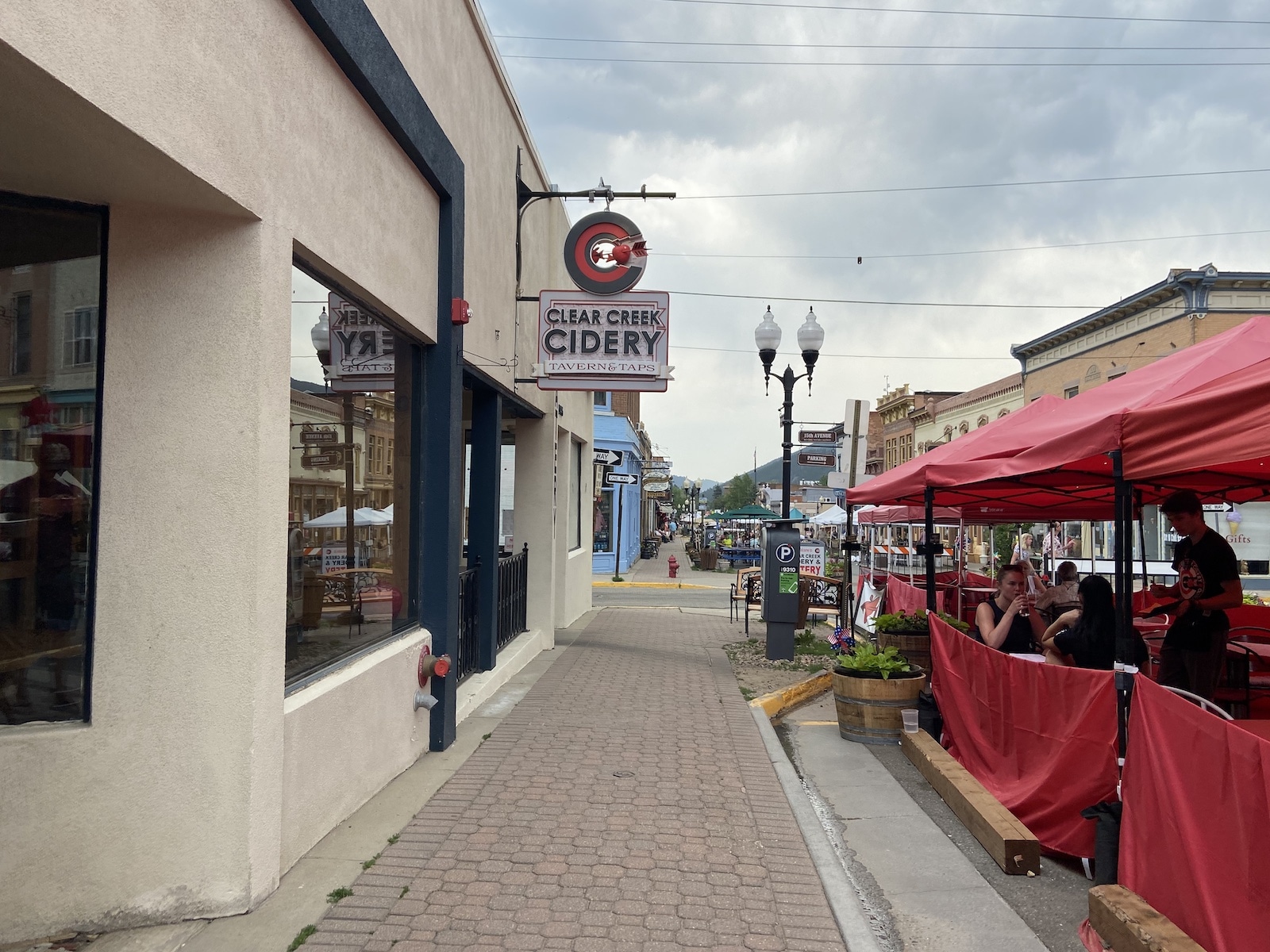 Right in quaint downtown Idaho Springs is Clear Creek Cidery & Eatery, a fun departure from the many breweries in Colorado. Here, you can sit outside on their patio and try something that you may not have had before, like a rosé cider. You can mix and match beer and cider flights so that you get the best of both worlds.
Clear Creek has burgers and tacos to munch on if you get hungry, and they are gearing up to brew their own ciders. With so many gluten-free options, this is an ideal place to drink with your gluten-intolerant friends.
Echo Lake Lodge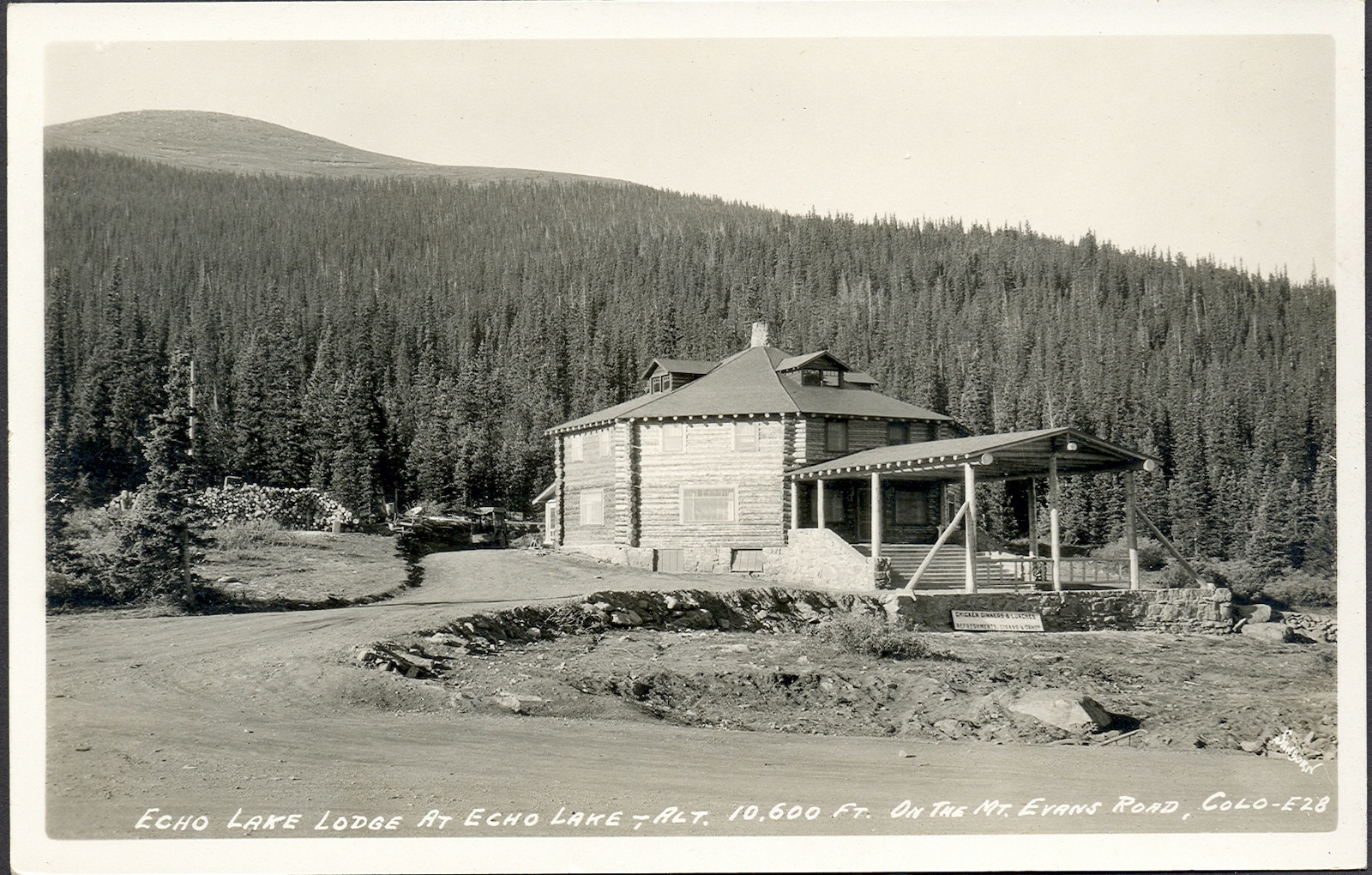 Part gift shop and part restaurant, Echo Lake Lodge is a fun throwback to earlier times and a necessary drinking stop during your time in Idaho Springs. It's kitschy in a fun way, right down to the clown photos on the wall. You can choose from their selection of beers, but keep in mind that since they are at 10,000 feet in elevation, they have a two-drink limit.
However, this stop is not in downtown Idaho Springs but about 8 miles southeast in the mountains. To be blunter: it's in the middle of nowhere unless you're headed to Mr. Evans. If you decide to make the trip, the views of the mountains and Echo Lake are worth it.
Main Street Restaurant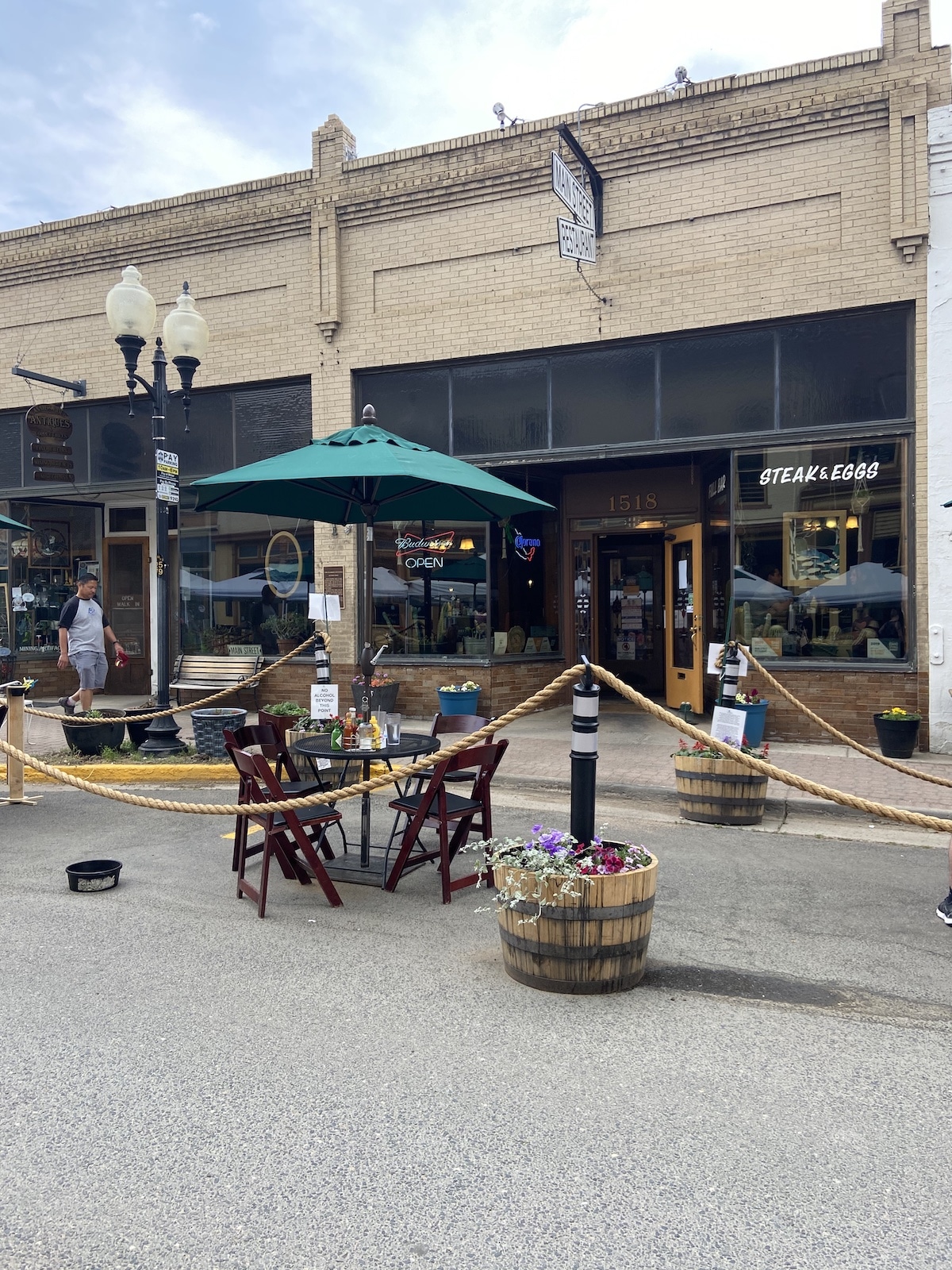 If you woke up hankering for a cocktail, Main Street Restaurant is where you need to head. Located in a historic building built in 1884 in downtown Idaho Springs, the Main Street Restaurant serves up creative cocktails and great food. Frequently hailed as the best breakfast in Idaho Springs, this breakfast spot makes everything from scratch right down to the sandwich bread. The menu is customizable, and you can even order a flight of eggs benedict or pancakes so that you get to try a little bit of everything.
The best part is the cocktail menu, though. The Main Street Restaurant has five different kinds of Bloody Marys, including a Bloody Mainer, which comes with a lobster claw. Their morning cocktails are creative, and their coffee is strong. Keep in mind that they're only open for breakfast and lunch, so you won't be able to quench your late-night thirst here.
Tommyknocker Brewery & Pub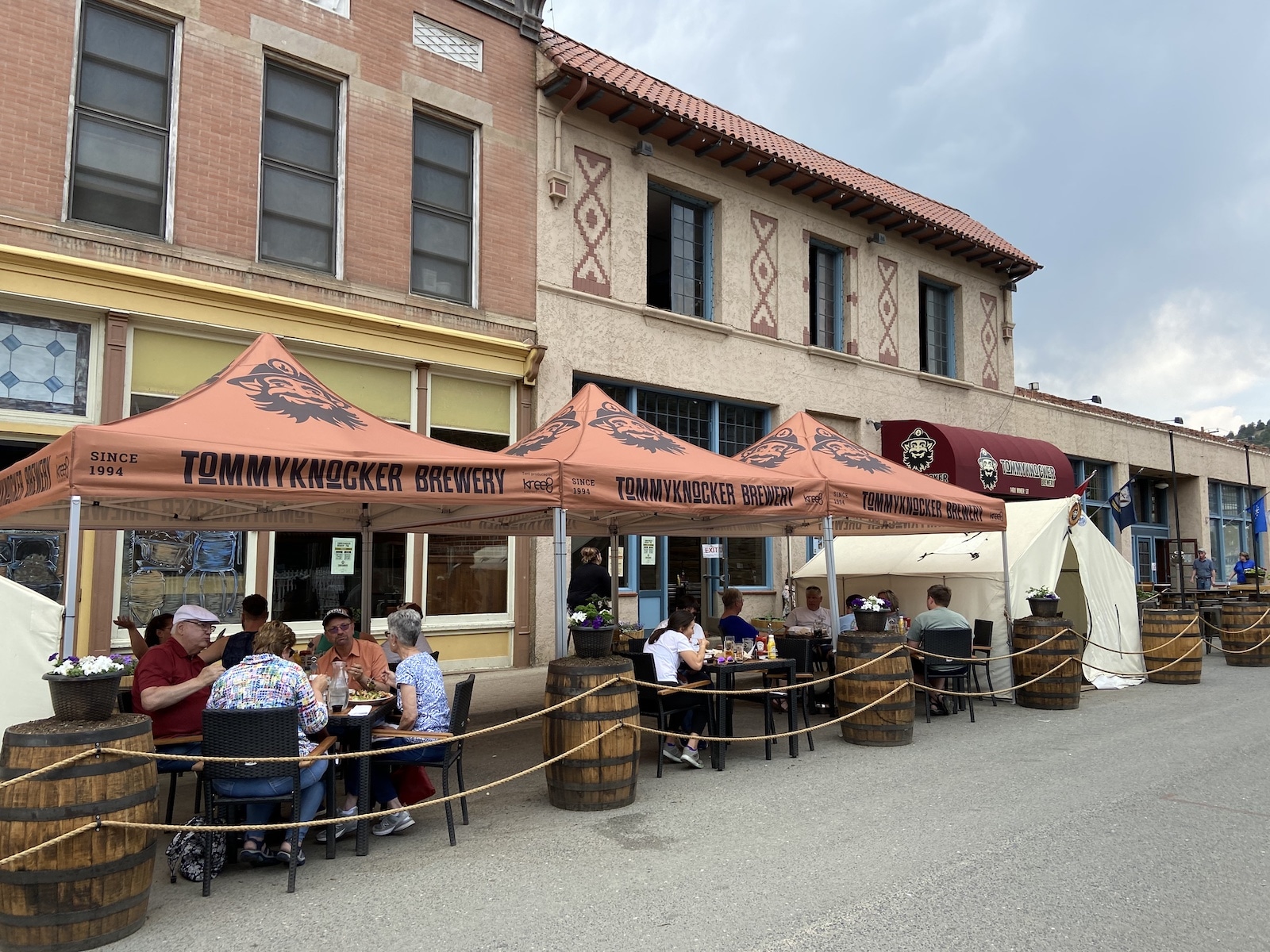 One of the better-known spots on this list is the Tommyknocker Brewery and Pub. The bar's namesake comes from the elves that the miners believed lived in the mines; they would leave food out for the Tommyknockers in order to bring them luck at striking gold.
Another downtown watering hole, Tommyknocker has been brewing craft beer since 1994, well before Colorado was known as a beer lover's mecca. You can grab a burger to eat while you sample the brews at Tommyknocker. Try a flight before you pick which beer you like the best or bring a growler with you if you like. Check the calendar on their website as they have some interesting releases like sour beers, chile beers, and cream ales.
The Vintage Moose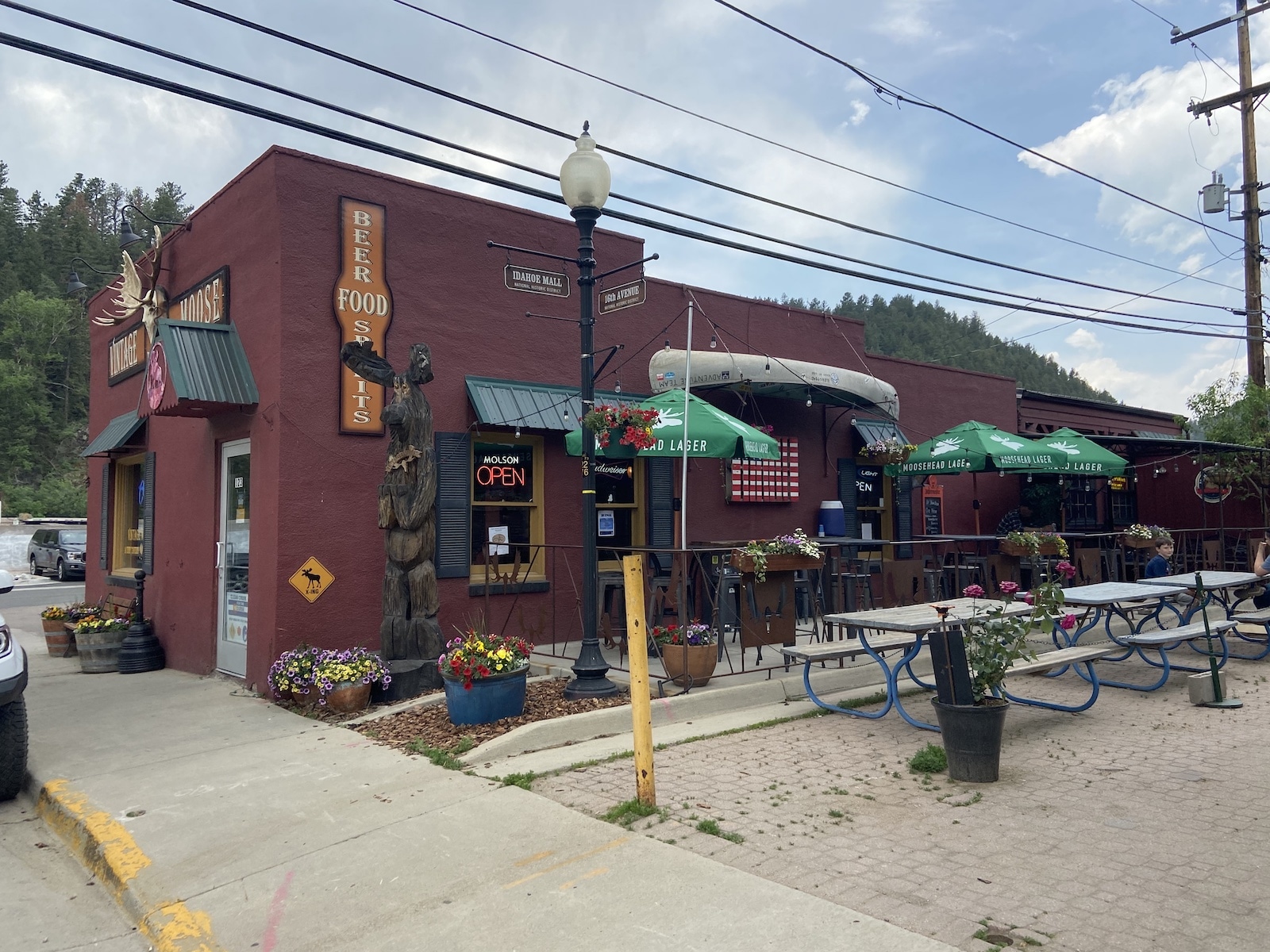 The Vintage Moose is a killer dive bar located in central Idaho Springs. Watch the game on one of their many TVs or stop in for trivia night. This spot is the opposite of a tourist trap, and here, you'll feel like a local no matter where you're from.
Happy hour runs from 3:30 – 6:30 pm on weekdays. Try their barbecue and sit on the small patio to soak up the sunshine. The Vintage Moose is a no-frills kind of place, and you can expect your tab to be very reasonable.
The Yeti Saloon
A full bar and super down-to-earth locals are the hallmarks of the Yeti Saloon. It's been around since 1908, though at one time, it was known as the Westwinds Tavern. Here, you can quench your late-night drink cravings since they stay open until 1:30 am. At the Yeti, you can drink a craft cocktail or have your pick of the beer.
Play a round of pool or stop in for some live music at this easy-to-love hole in the wall. They have fries, burgers, and wings to eat, and their staff is known for being friendly.
Wildfire Restaurant & Bar
The Wildfire Restaurant & Bar is a down-home, family-run restaurant. They offer classic favorites like chicken-fried steak that the locals rave about. Plus, they make their own hot sauce.
Sit on the patio for unbeatable views of the mountains or sit inside for a view of their iconic year-round Christmas tree. You can't expect artisan, craft-made cocktails, but you can expect to have a good time. Keep in mind that many mountain town watering holes close early. If you want to take advantage of all that the Wildfire has to offer, you'll have to get there before 9:00 pm.
Two Bears Tap & Grill
Two Bears is located about five miles east of downtown Idaho Springs, but it's worth the short drive. With fun seasonal events like an Easter-themed Jell-O shot hunt and plenty of live music, it brings some serious nightlife to Idaho Springs.
Traditional pub fare is served here, like burgers, sandwiches, and plenty of appetizers. They have a lovely patio and stage for musicians to perform outside if the weather allows.
Azteca Mexican Restaurant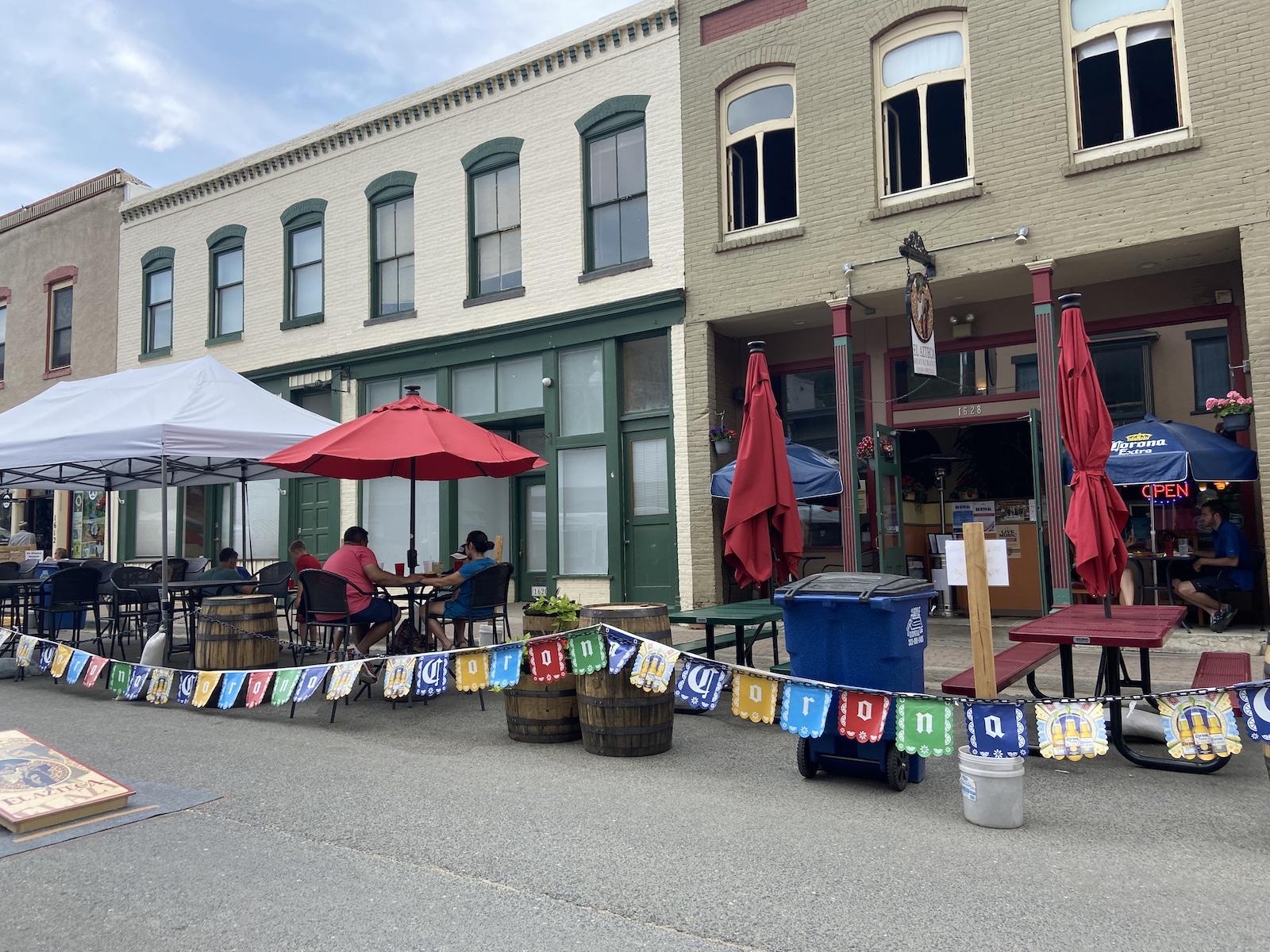 Azteca Mexican Restaurant is as good of a place to stop for a drink as it is to come in the morning after. Not only do they offer a lengthy happy hour from 11:00 am – 5:15 pm with specials on drinks and tacos, but they also have hefty breakfast burritos that are delicious enough to cure any hangover. They have limited outdoor seating on their dog-friendly patio, and a long menu that's bound to serve up your favorite Mexican dish.
Westbound & Down Brewing Company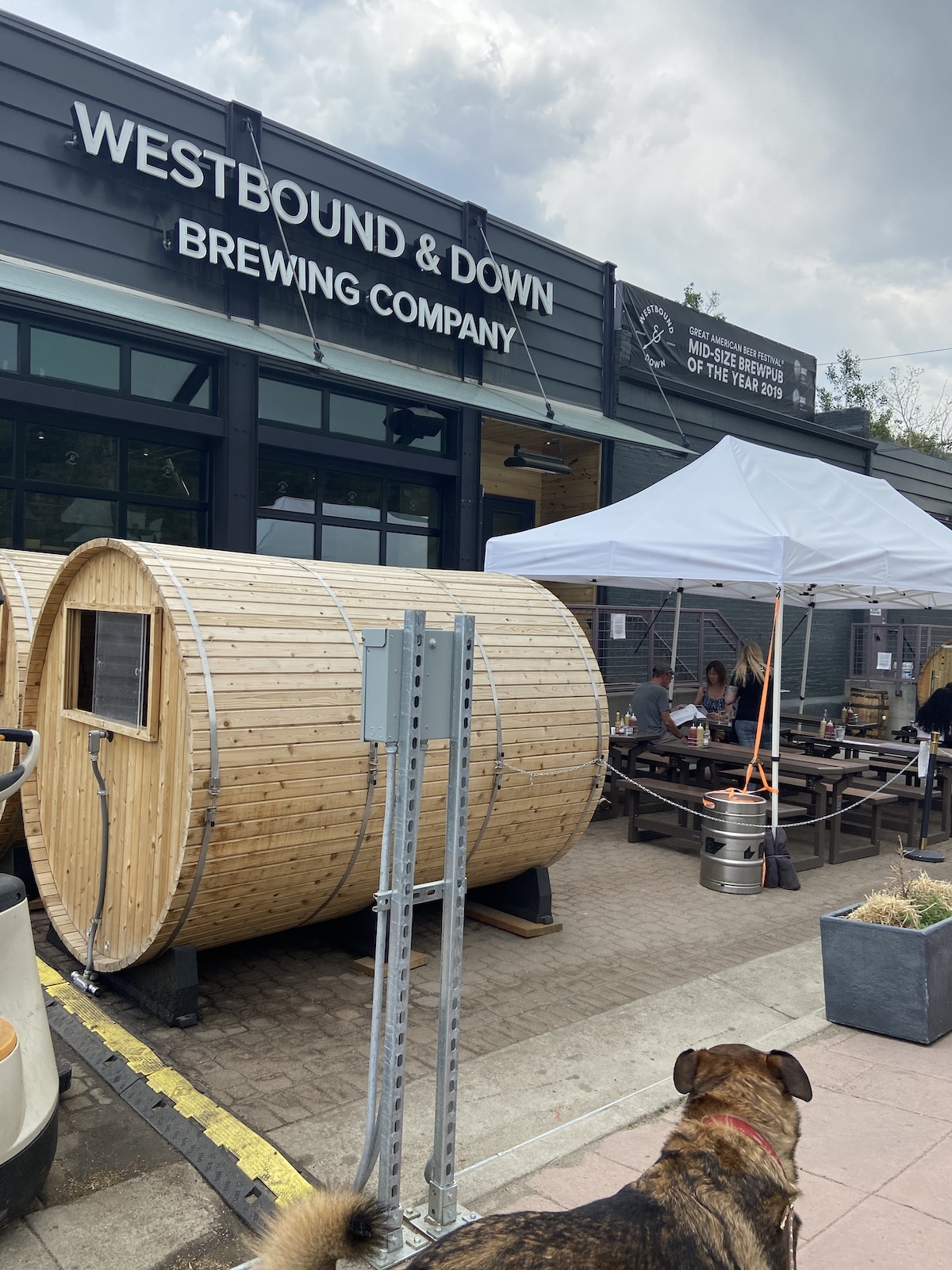 Winner of the 2019 Great American Beer Festival Mid-Size Brewpub of the Year award, Westbound & Down is the perfect spot for anyone who loves craft beer.
This brewpub is modern and airy, and you can order elevated pub food like their house-made green chili or a Nashville hot chicken plate. They also offer wine and cocktails, but the main draw is their excellent beer—including some incredible sour options. They offer kids meals and breakfast burritos, so there's no bad time to stop into Westbound & Down.
For a small town off the I-70 corridor, Idaho Springs punches above its weight class when it comes to bars. Have fun finding your favorite watering hole here!