Located at 9,280 feet, the beautiful ski town of Keystone is a popular spot to grab a beer. There are a number of top bars in town, most open throughout the year.
At this elevation the alcohol will affect you more, so take it slow and drink of water between rounds. Keystone boasts a lovely mountain village that sits at the bottom of the River Run trail. There are also a few watering holes found outside of the base village around town and even some bars on-mountain. You can order a beer at almost 11,000 feet above sea level during the winter.
GOAT Soup and Whiskey Tavern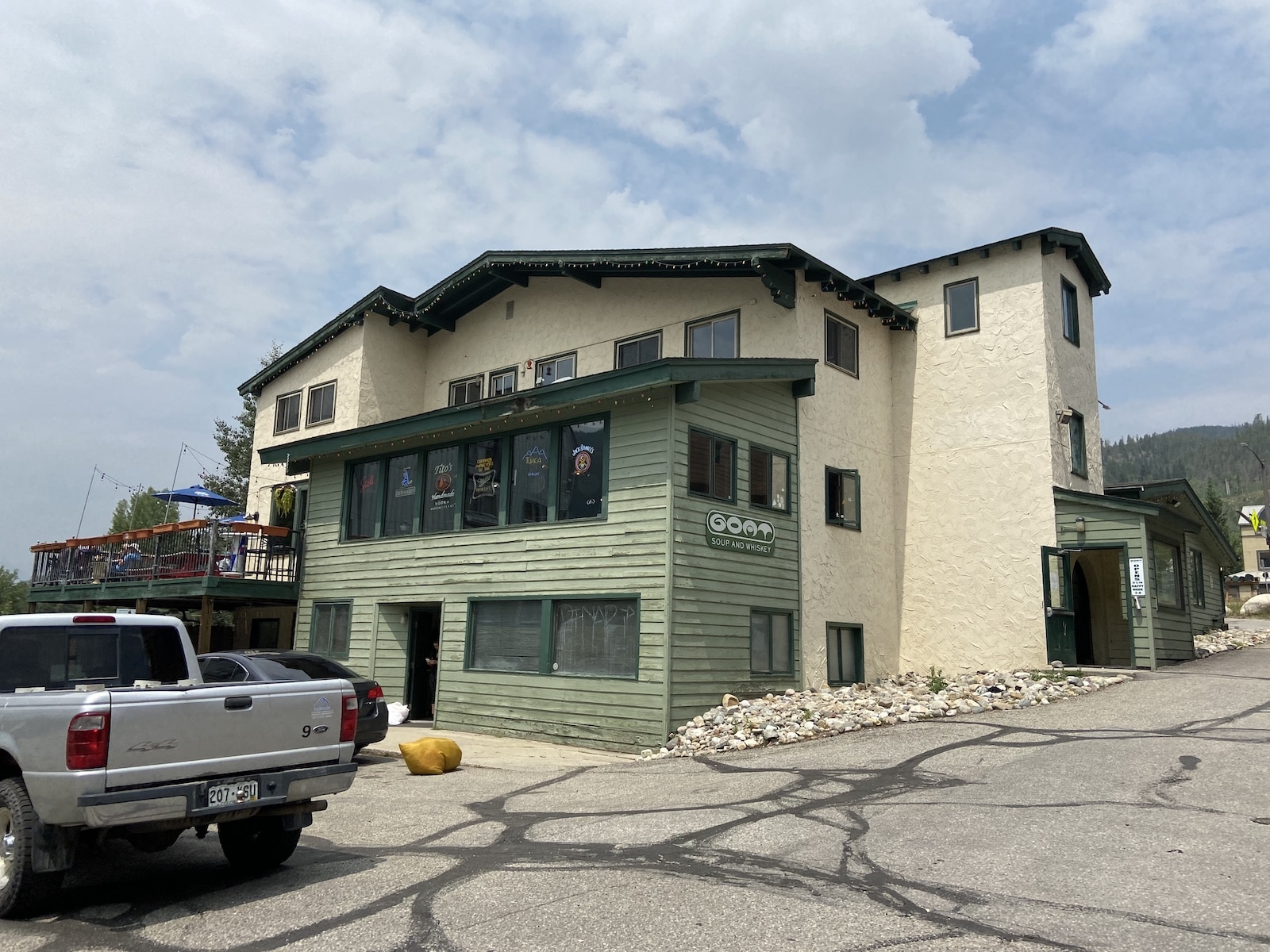 Though the menu isn't as adventurous as this bar's name would have you believe, there are many reasons to love the Goat Soup and Whiskey Tavern. For one, this spot is open daily until 11:00 pm, making it one of the only options for later-night drinks in the Keystone area. Plus, you'll find live music on the weekends, TVs to watch live sports, and a game room complete with foosball, pool, and board games you can play while you wait for your drinks.
The Goat Soup and Whiskey Tavern is a no-frills kind of place, but the prices can't be beat. Catch their happy hour from 3:00 – 6:00 pm on weekdays for even better deals.
22954 US Hwy 6 | 970-513-9344 | soupandwhiskey.com
Kickapoo Tavern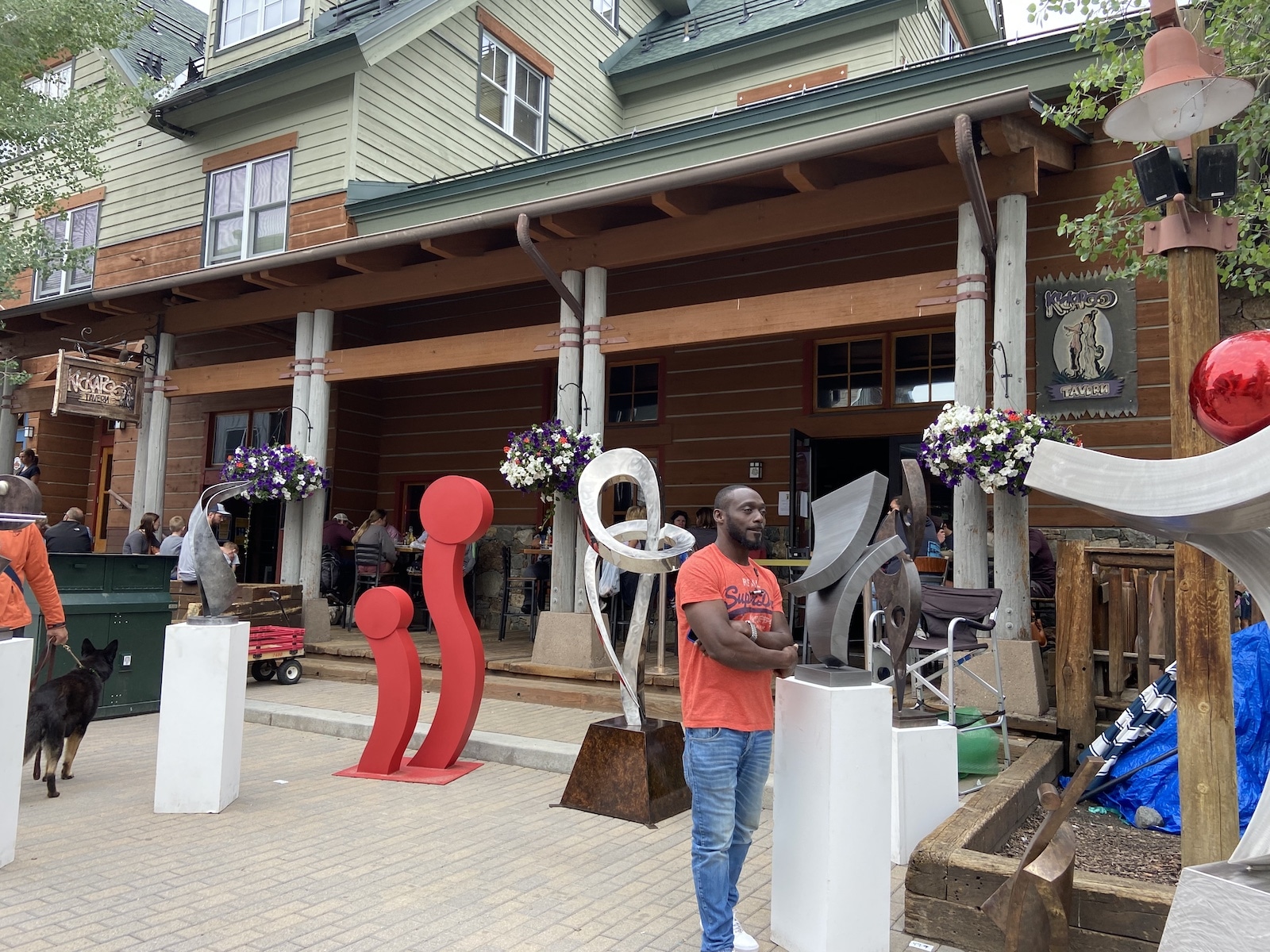 The Kickapoo Tavern is a restaurant and bar located at the base of Keystone Mountain in the River Run Village. Grab a pitcher of beer and find a spot on their sunny patio. They also offer wine, cocktails, and shotskis for those who like to take shots with their friends simultaneously. The food here is also reliably good—a rarity in some ski towns. Don't miss their daily happy hour specials from 3:00 – 6:00 pm.
129 River Run Road | 970-468-0922 |kickapootavern.com
Big Horn Bistro & Bar
Formerly known as The Tenderfoot Lounge, The Big Horn Bistro and Bar is located conveniently near the Keystone Lodge and Spa. This spot overlooks the lake, so it's an excellent choice for when ambiance is what you're craving. Try their craft cocktails or get your order to-go so you can spend extra time on the lake.
If you grab a seat by the bar, you can keep an eye on the game, but if you want a window seat in the restaurant, you'll have the best luck if you make a reservation.
22101 US Hwy 6 | 970-496-3747 | keystoneresort.com/…
9280 Tap House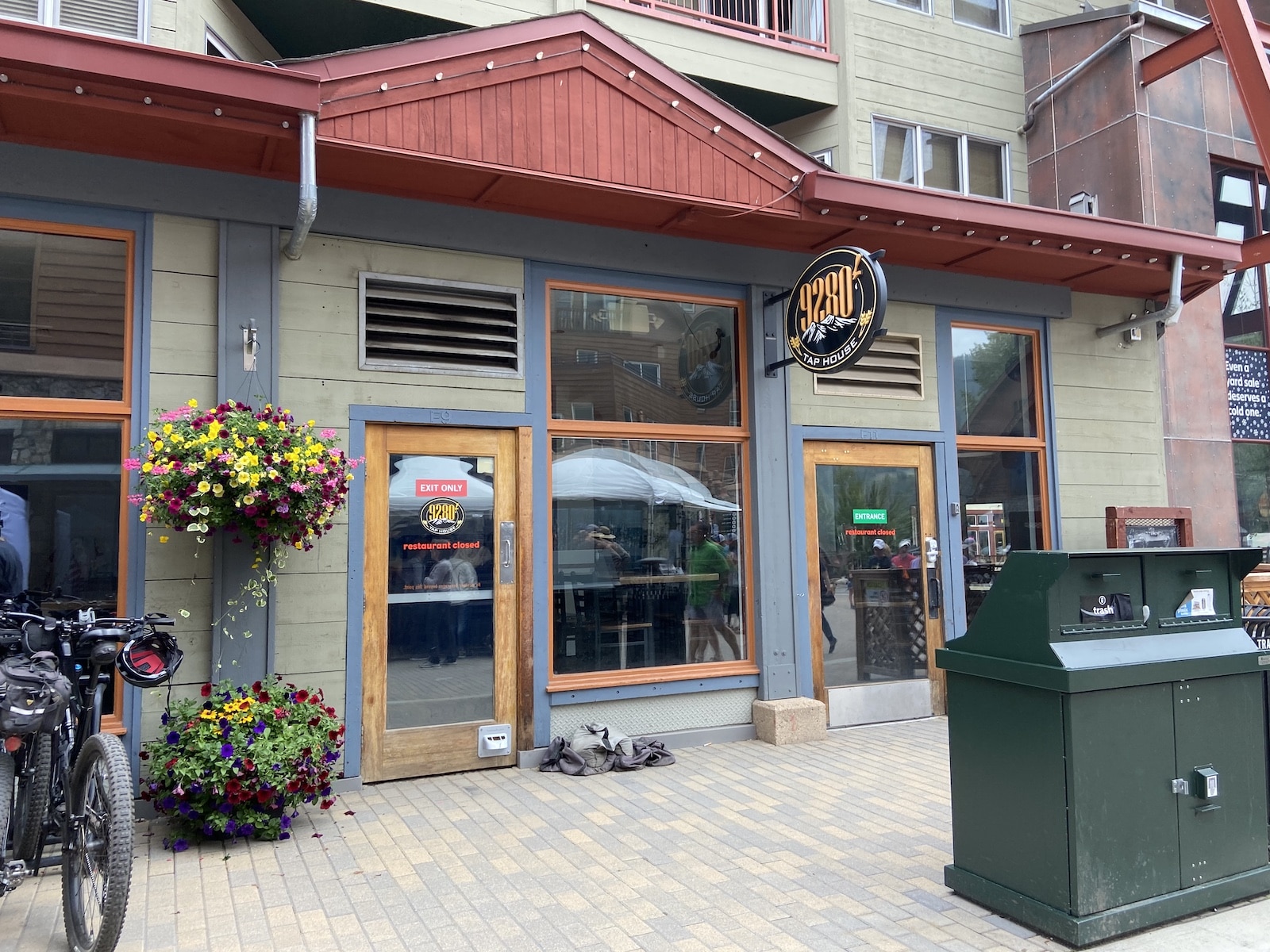 Located in the River Run Base, the 9280 Tap House is a great place to stop, whether for après ski or après sightseeing. You can sit on their sun deck or watch the game on one of the eight TVs. Their beer selection isn't vast, but they have a variety of local faves along with wine and cocktails to quench your thirst.
If you don't want to pay resort prices, stop in for their happy hour, which runs Monday – Thursday from 2:00 – 6:00 pm. This place gets busy during ski season, so expect to wait if you come during peak times.
140 Ida Belle Drive | 970-496-4333 |keystoneresort.com/…
Keystone Ranch Restaurant
You might want to include Keystone Ranch Restaurant as an upscale option for your date night plans. It doubles as a spot for weddings, so the atmosphere is heavy on the romance. They've won Wine Spectator awards, so bring your favorite wine enthusiast for a drink. But come between Thursday and Saturday and make reservations because they are closed Sunday through Wednesday.
1437 County Rd 150 | 970-496-4161| keystoneresort.com/…
6th Alley Bar & Grill
Located in Arapahoe Basin's Base Area A-frame is the 6th Alley Bar & Grill, a great spot for a post-ski beverage. The two-story deck is an ideal place to sit in the stunning winter season. Keep in mind that, though this place opens early at 8:00 am for drinks, last call is also at 5:00 pm, so don't plan on making it a late night here. They serve lunch from 10:30am to 4pm and breakfast sandwiches on weekday mornings.
28194 US Highway 6 | 970-513-5705 | arapahoebasin.com/to-do/dining/6th-alley-bar-and-grill
Snake River Saloon & Steakhouse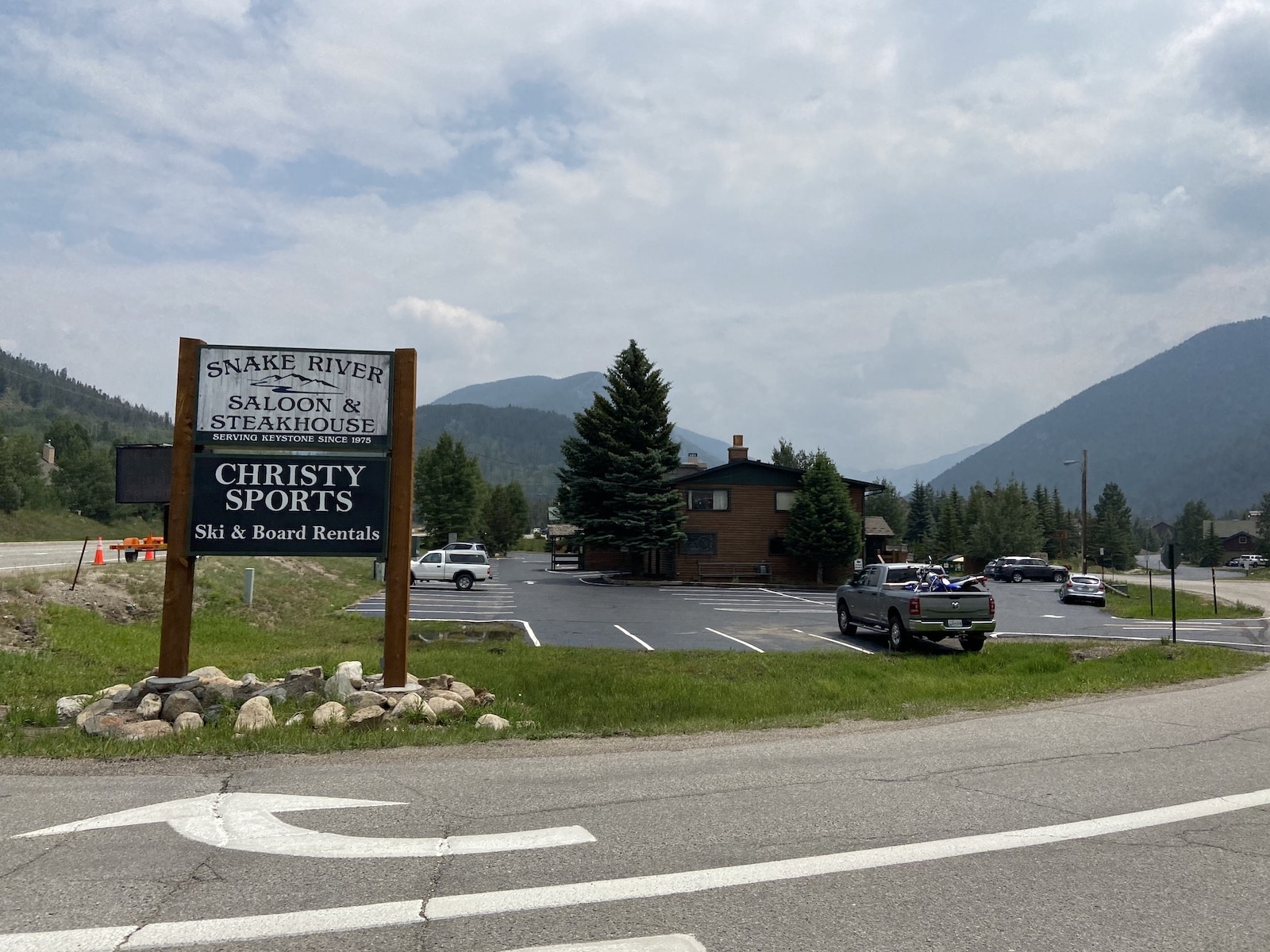 The Snake River Saloon has been around since 1975, and before that, it was The Loveland Pass Bar, known as one of the highest saloons in the continental U.S. at that time. It's a mainstay for a reason. Play pool, cozy up by the fireplace, enjoy live music, and experience classic fine dining menu options all at the same place.
Come for happy hour from 4:00 – 6:00 pm if you can swing it, and try one of their old-school dessert cocktails like the Alexander, which comes with brandy, crème de cacao, and ice cream.
23074 US Highway 6 | 970-468-2788 | snakeriversaloon.com
Nowhere Pizza & Pub
The restaurant formerly known as Lakeside Pizza and Pub is now known as Nowhere Pizza and Pub, and despite its name, it's got a great location adjacent to Keystone Lake. Sit on the patio to make the most of the views, and choose from their small selection of reasonably priced beers and ciders. They're only open Friday, Saturday, and Sunday, so plan accordingly.
22080 Highway 6 Unit L3 | 970-485-6974 | lakesidepizzapub.com
Edgewater Café
You can't beat a lakeside happy hour, which is precisely what you'll find on Edgewater Café's patio every day until 5:00 pm. They have food too, but the main draw is the view and the drink specials, so pick a table and relax with a beer, wine, or one of their cocktails. This is the perfect spot to bring your whole family and your pets, too, to enjoy the Colorado sunshine.
22101 Us Highway 6| 970-496-4127 | keystoneresort.com/…
Haywood Cafe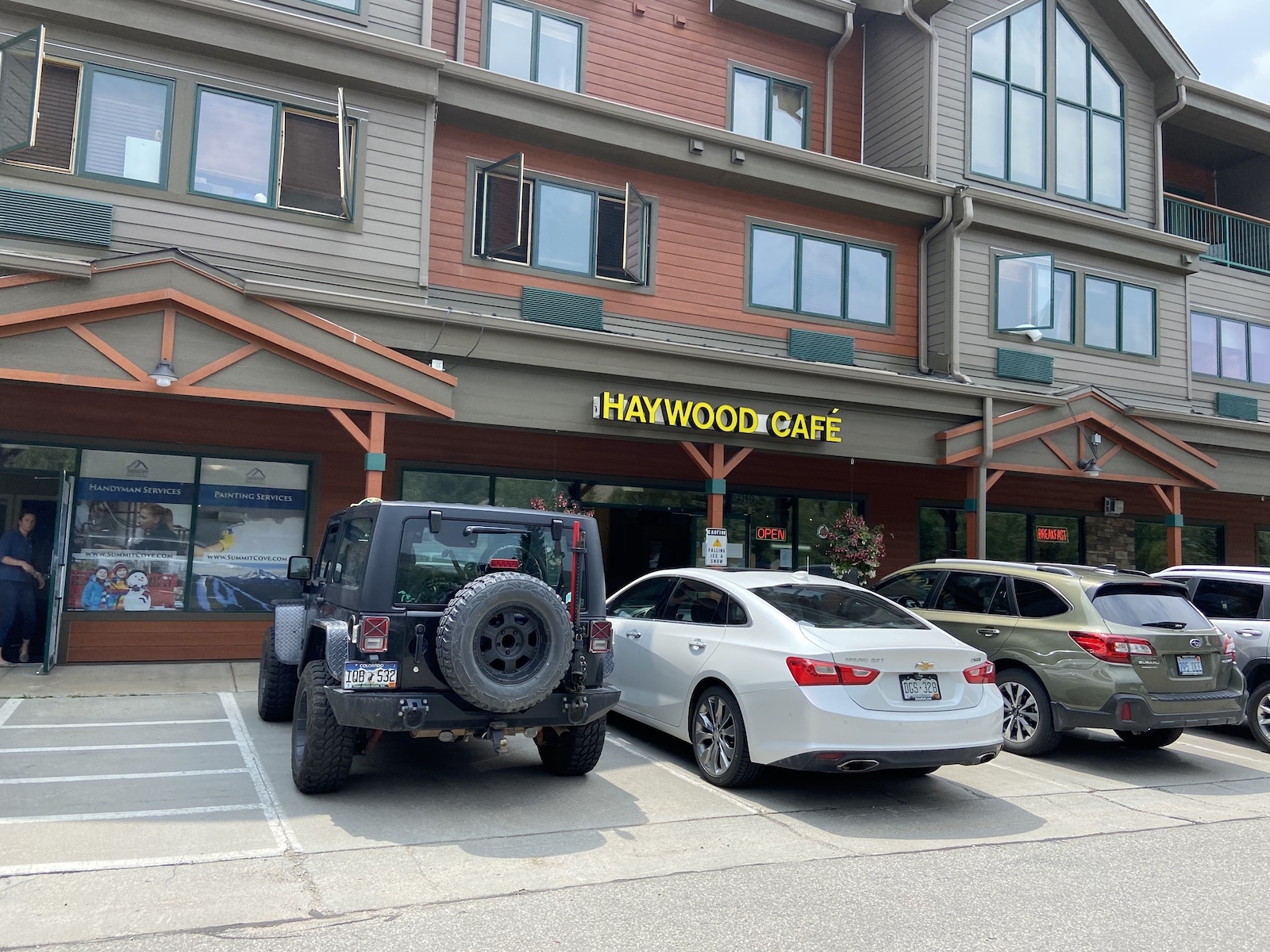 The unassuming locals' diner features a sports bar vibe with good food and drinks. Located in a strip plaza on Highway 6, the Haywood Cave has been serving Summit County for 1o years. As "cafe" in the name indicates, they start serving in the morning for breakfast at am, with classics like eggs Benedict. They even have a bacon-wrapped elk sausage on the menu.
The wrap up their day by 2pm, so this isn't an after-ski option. But a great "hair of the dog" to soak up some calories and get back on the slopes!
23110 US-6 | 970-262-9300 | haywoodcafe.com
Last Lift Bar
The Last Lift Bar is a popular spot to grab a drink right on the slopes. They have a patio where you can watch people ski and snowboard while you have a drink. If you sit inside, you might be treated to live music. You can expect ski resort prices, but the ski-up location makes it worthwhile.
1202 E Keystone Rd 8
Have a fun time at apres-ski or under the summer sun at Keystone, Colorado. If you're looking for more fun, Summit County offers additional nearby nightlife between its handful of destinations. You can ride the Summit Stage, the county's bus transportation to get around towns.
About twenty scenic minutes away is an even larger selection of bars in downtown Breck. Or check out Frisco's bars along the Main Street of the Rockies, some 15 minutes from Keystone. Cheers!