Hidden on the opposite side Berthoud Pass from I-70, Winter Park is a grand place to visit. There are ample bars lining Highway 40 in "downtown" Winter Park, as well as restaurants and saloons at the base of the resort in the mountain village.
The elevation around town is about 9,000 feet, so imbibe slowly. Remember to mix in plenty of waters during happy hour and apres-ski. In addition to downhill skiing, Winter Park Resort provides summer attractions too, such as mountain biking and miniature golf. Here's a look at the top bars in Winter Park, CO, in no particular order:
Winter Park Pub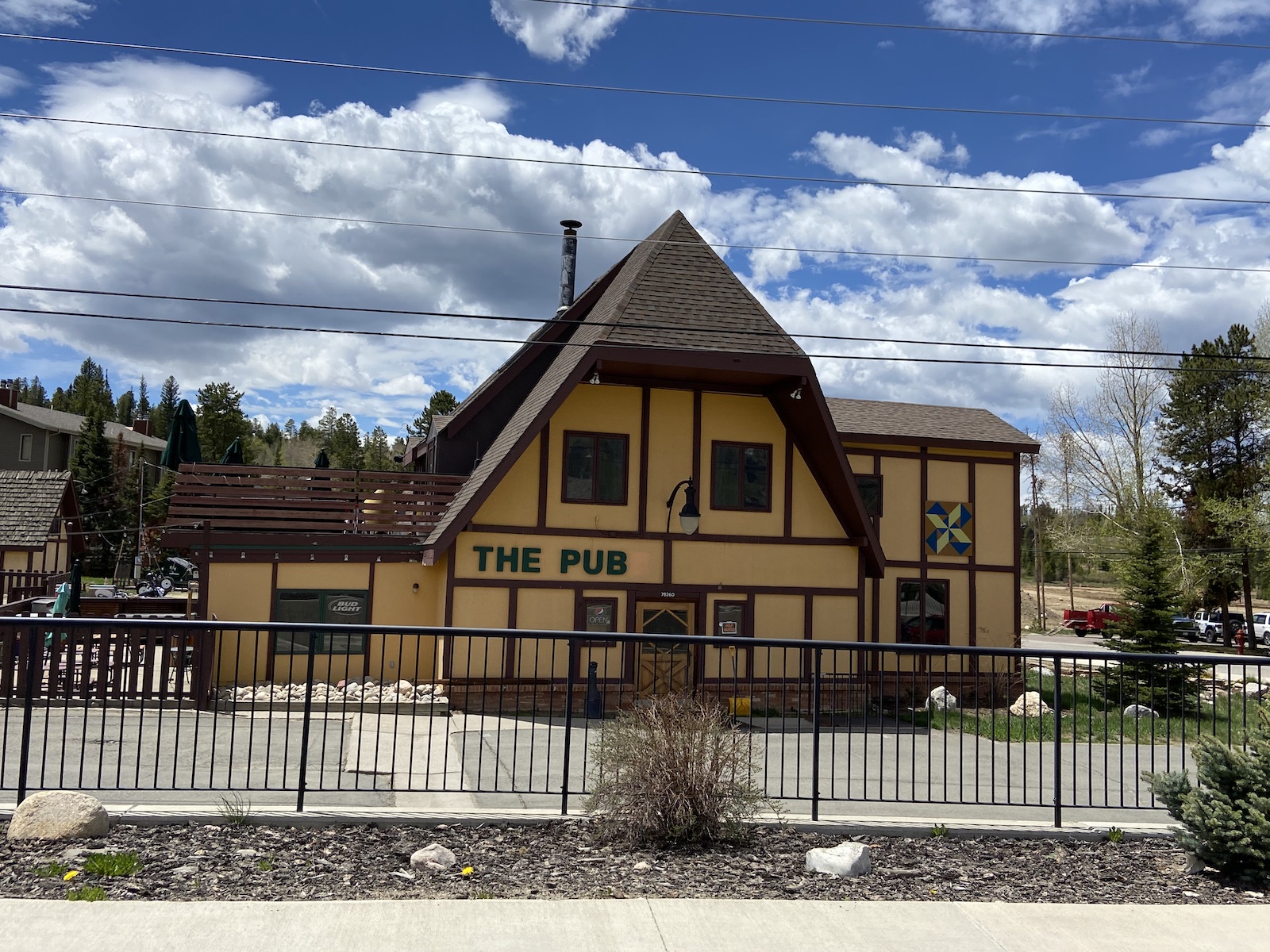 The Winter Park Pub has Winter Park vibes written all over it: affordably priced drinks, easygoing servers, and a casual atmosphere. You can expect friendly locals and service, plus classic bar fare like pizza, burgers, wings, and brews. Try their mozzarella sticks—which are covered in wonton wrappers—inside while you catch the game or outside on their sunny patio.
78260 US Highway 40 | 970-726-4929. | facebook.com/winterparkpub
Ullrs Tavern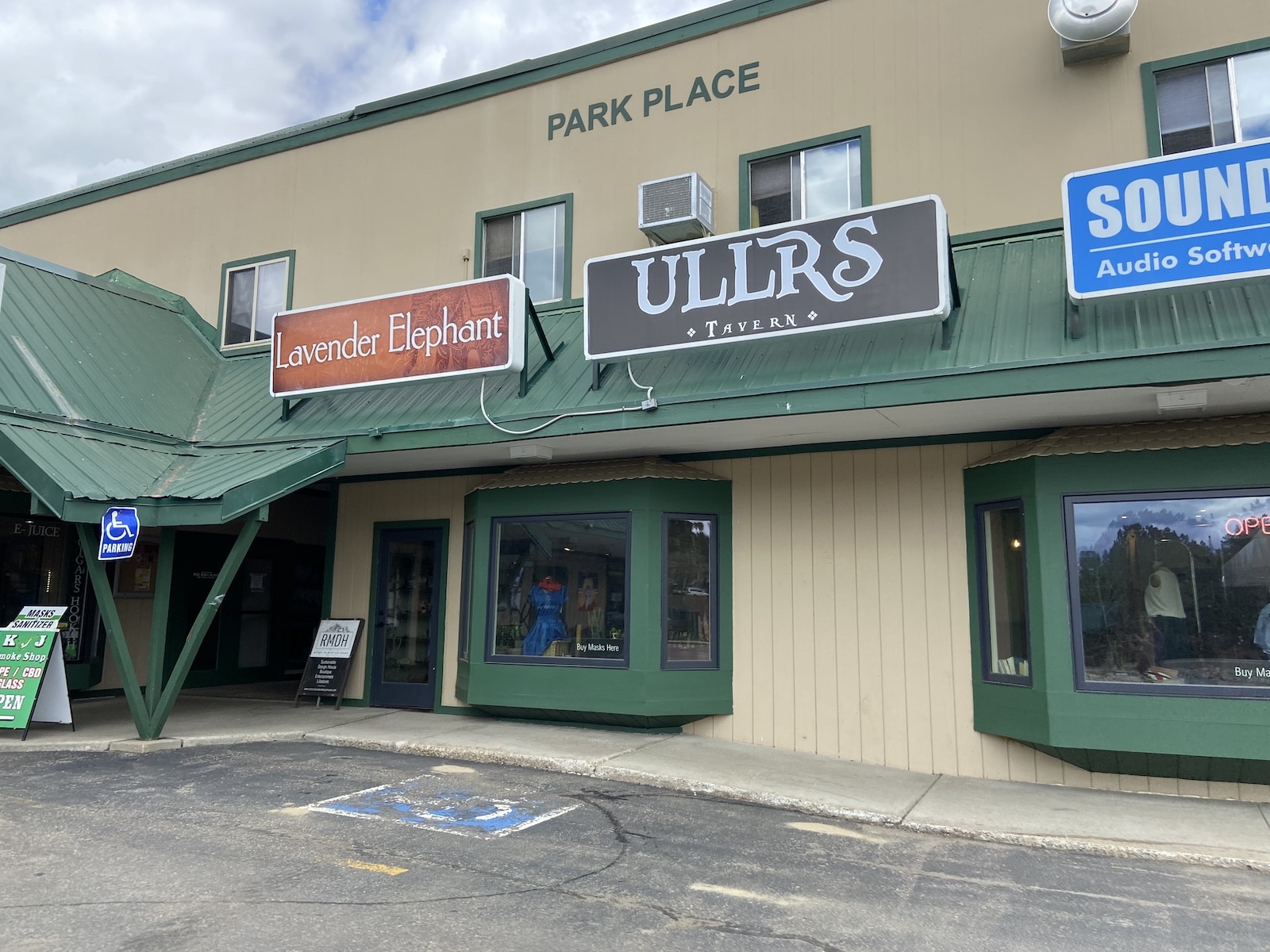 Nightlife can be tough to find in Winter Park, but Ullrs Tavern is where the locals go to experience it. Located in downtown Winter Park, Ullrs Tavern is a great late-night spot, especially since they don't open until 6:00 pm. Dinner is served until 10:00 pm, and they offer menu items that pair well with alcohol, like sliders, tots, and funnel cake. But there's more to do here than drink. Ullrs Tavern is a venue for live, local music. You can also play pool, foosball, or darts, or dance along to the DJ.
78415 US-40 | 970-726-3026 | ullrs-tavern.com
Big Trout Brewing
In Cooper Creek Square, you'll find Big Trout Brewing, a fishing-themed brewery. Here, they serve up delicious beers like the Anglers Amber and the Leaping Trout Lager. You can grab a bite and bring the kids since they offer a kids' menu complete with non-alcoholic drinks. Big Trout Brewing even has a cute dog-friendly patio with a gondola, in case you want an extra dose of ski town while you sip your brew.
50 Vasquez Rd | 970-363-7362 | bigtroutbrewing.com
Vertical Bistro and Tap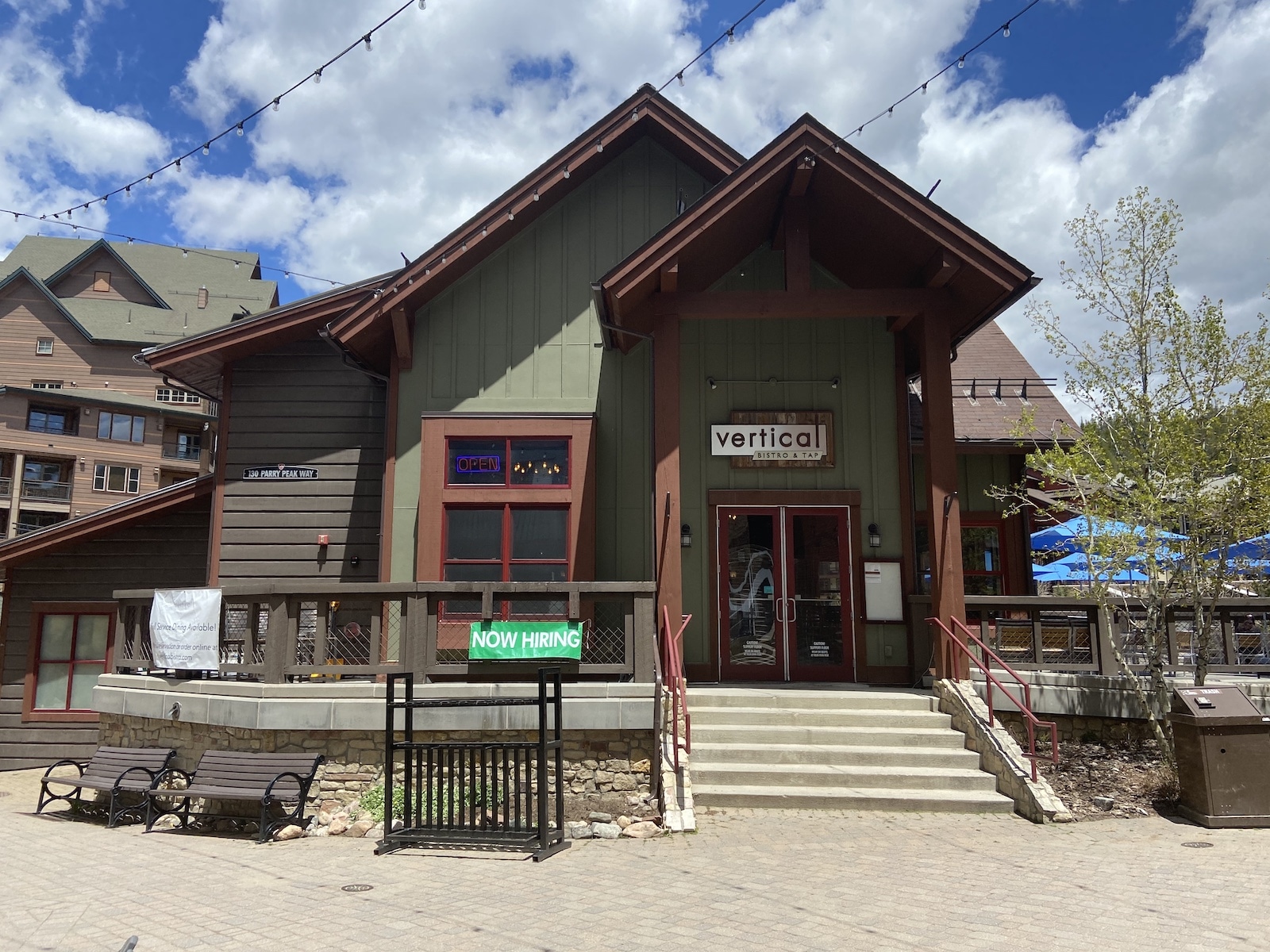 Try the Vertical Bistro and Tap in the Village at the Winter Park Resort for hand-crafted cocktails, some of the best food in Winter Park, and a view of the ice-skating rink in the winter. Ski lodge atmosphere abounds. Plus, they have happy hour every day from 3:00 pm – 6:00 pm with specials on food, beer, wine, and wells.
130 Parry Peak Way | 970-363-7053 | verticalbistro.com
Derailer Bar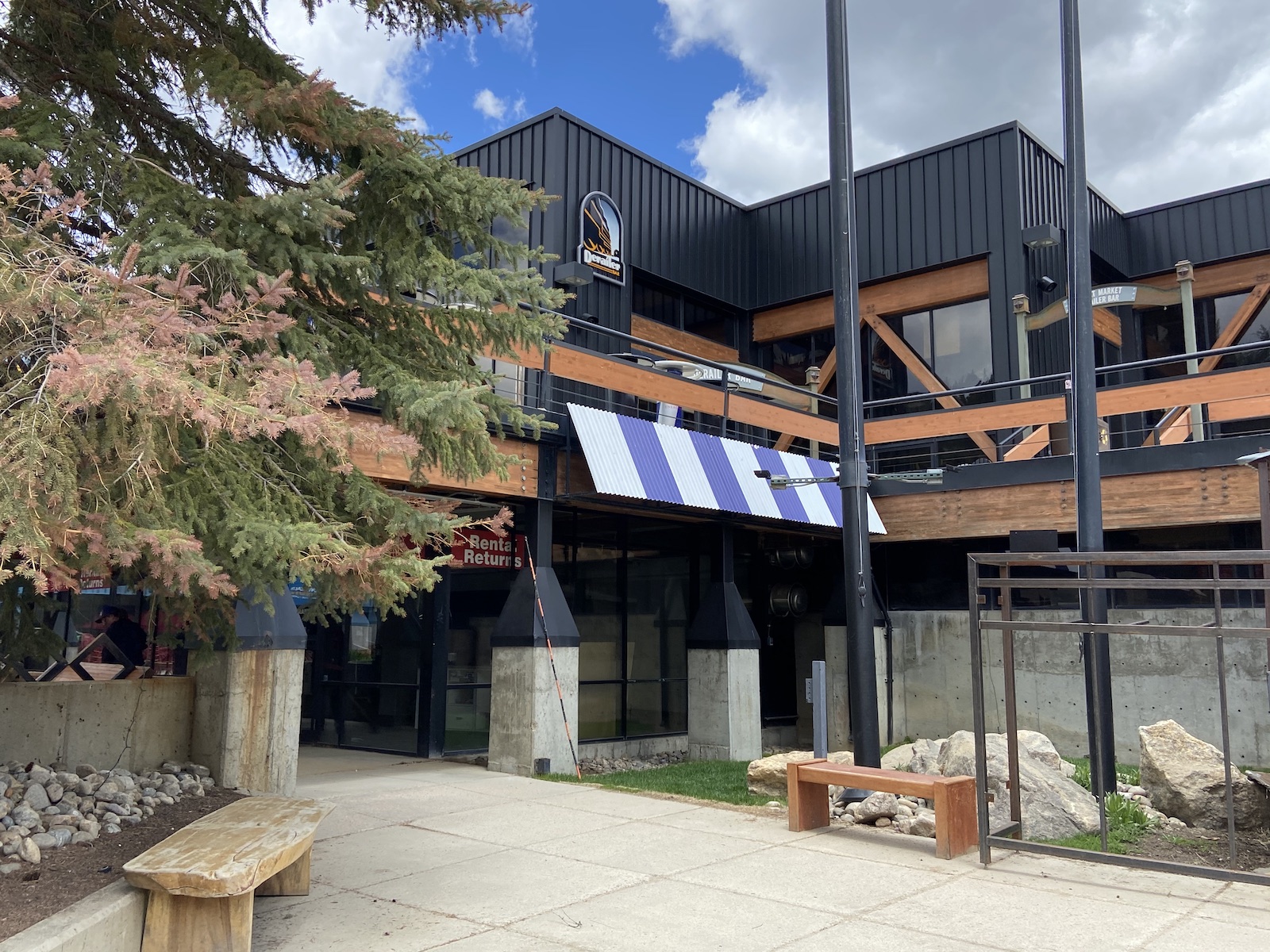 For an unbeatable view of the slopes, get a drink at Derailer Bar. Grab a seat outdoors, and plan to wait a little bit; this place gets busy. They have basic bar fare here, but the real draw is the location and the view. You can sit inside and watch the game and still take in the sights, thanks to their massive windows.
85 Parsenn Rd | 970-726-1957 | winterparkresort.com/things-to-do/dining/derailer-bar
The Ditch on 40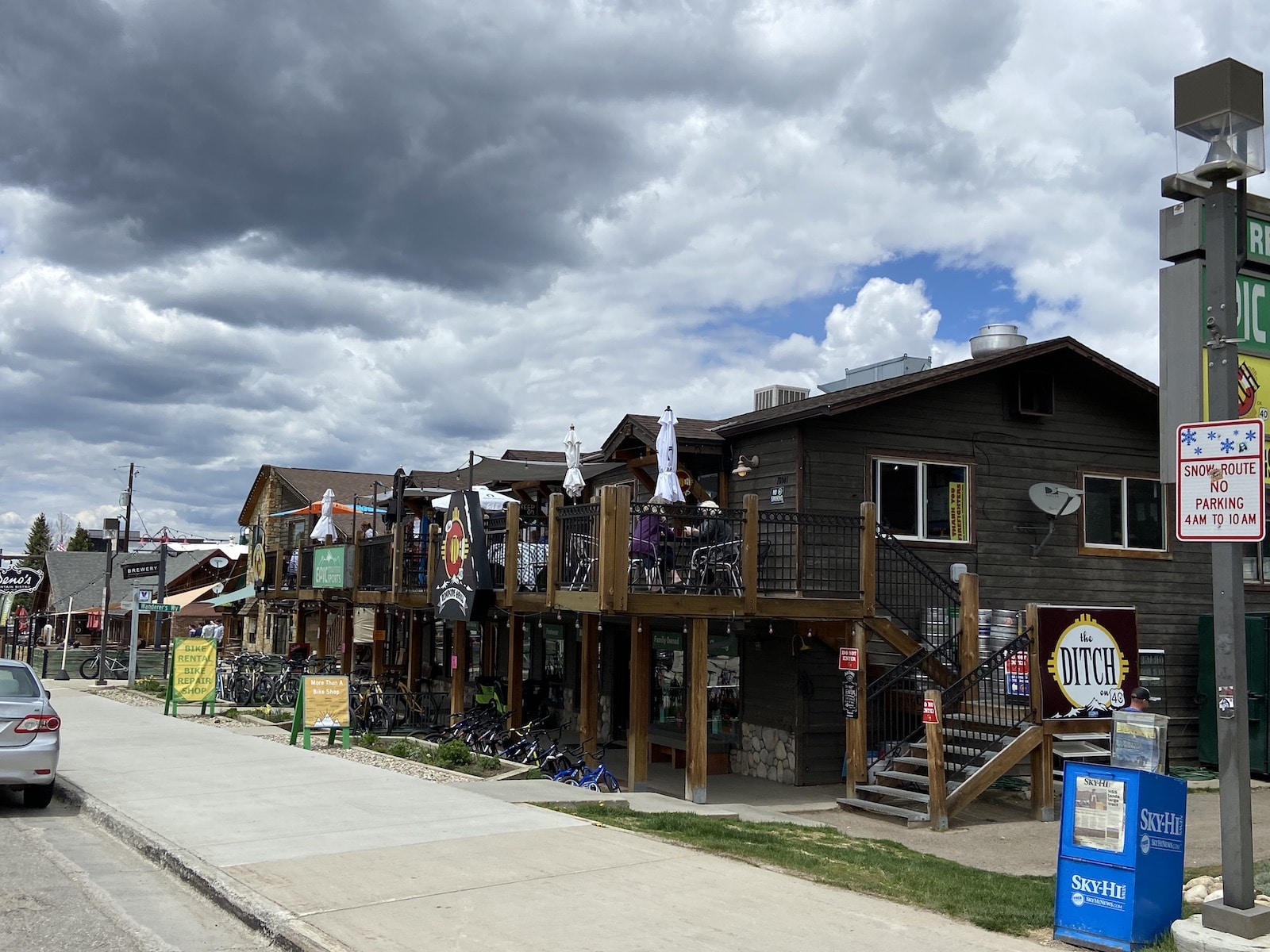 Awarded "best eats in Winter Park" by the National Geographic, The Ditch on 40 has a lot more going for it than simply being a spot to grab a beverage. Centrally located in Winter Park, The Ditch on 40 is a place where you will get charged extra for a burger that doesn't have green chile on it. Yes, you read that right. It's important that you try the green chile, whether you do so on the burger, in a burrito, or on the chili cheese fries. Wash it all down with a selection from their extensive-but-not-overwhelming beer list or a margarita if you're so inclined.
78941 US-40 | 970-363-7113 | theditchon40.com
Pepe Osaka's Fishtaco
An unassuming joint located in a strip mall, Pepe Osaka's Fishtaco is the only place in Winter Park where you'll find Latin and Asian fusion. Plan to come during happy hour (4:00 pm – 5:00 pm daily), where you can drink $5 margaritas, find reduced-price Mexican beers, and enjoy specials on appetizers. You can watch the game while you're here, and you can expect better atmosphere than the storefront suggests.
78707 US-40 | 970-726-7159 | pepeosakasfishtaco.com
Hideaway Park Brewery
As a nod to local history, Hideaway Park Brewery is named after what Winter Park was originally called. After all, Winter Park only became so-named in 1978. Come here if you like beer because there's nothing else on the menu. But what they do, they do well, so beer fans will feel entirely at home at this little brewery. Plus, they donate a portion of sales each Wednesday to a local nonprofit, so when you drink here, you're drinking for a cause.
78927 US-40 | 970-363-7312 | hideawayparkbrewery.com
Deno's Mountain Bistro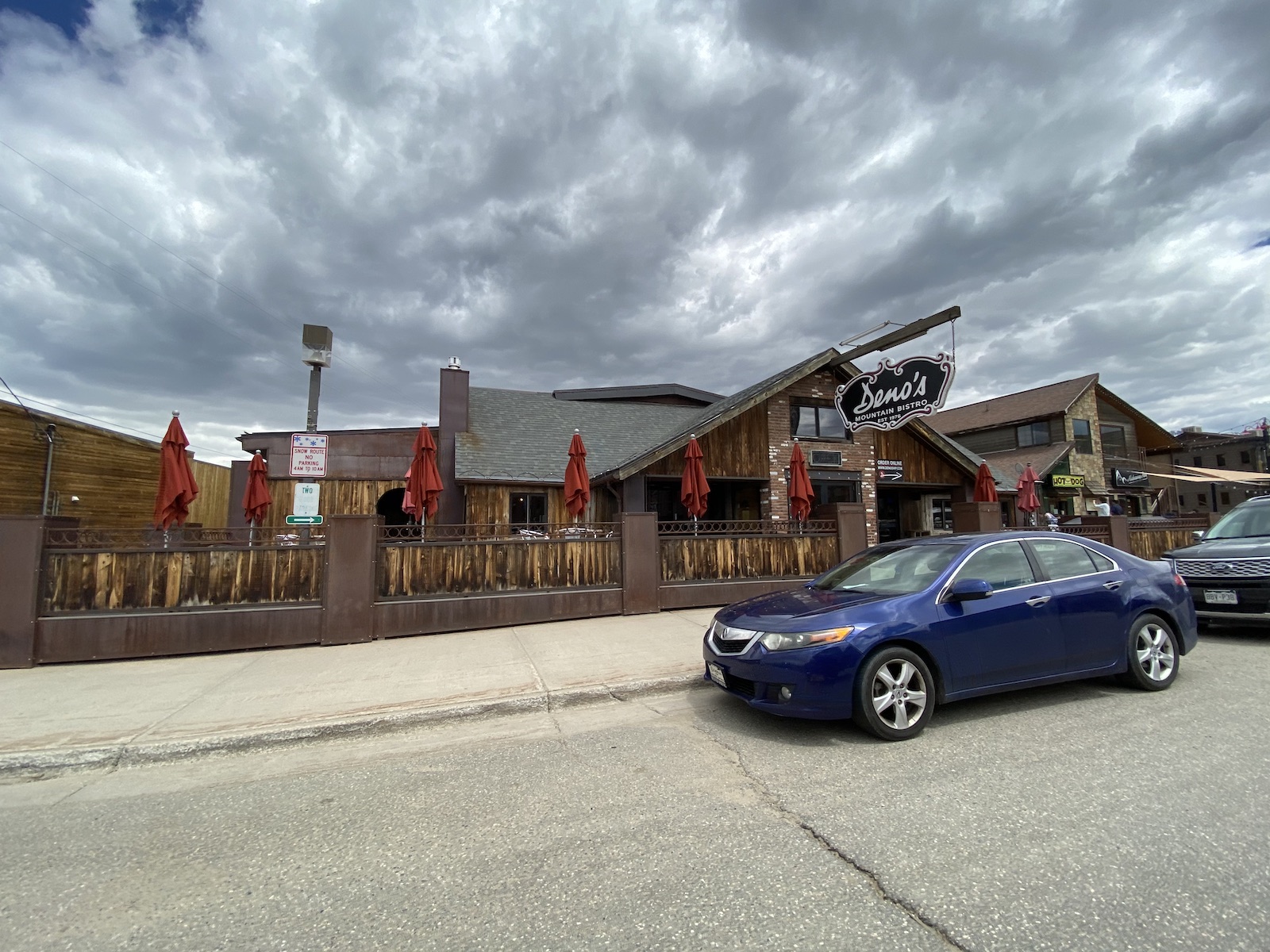 Deno's Mountain Bistro is a mainstay in Winter Park, and it's been around since 1976. One of the more upscale places in Winter Park, they offer lavish entrees but also more affordable pizzas and sandwiches. They have a daily happy hour from 3:00 pm- 5:30 pm, with specials on food and drink that won't cost an arm and a leg. Bring a date and savor their craft cocktails.
78911 US-40 | 970-726-5332 | denoswp.com
The Peak Bistro and Brewery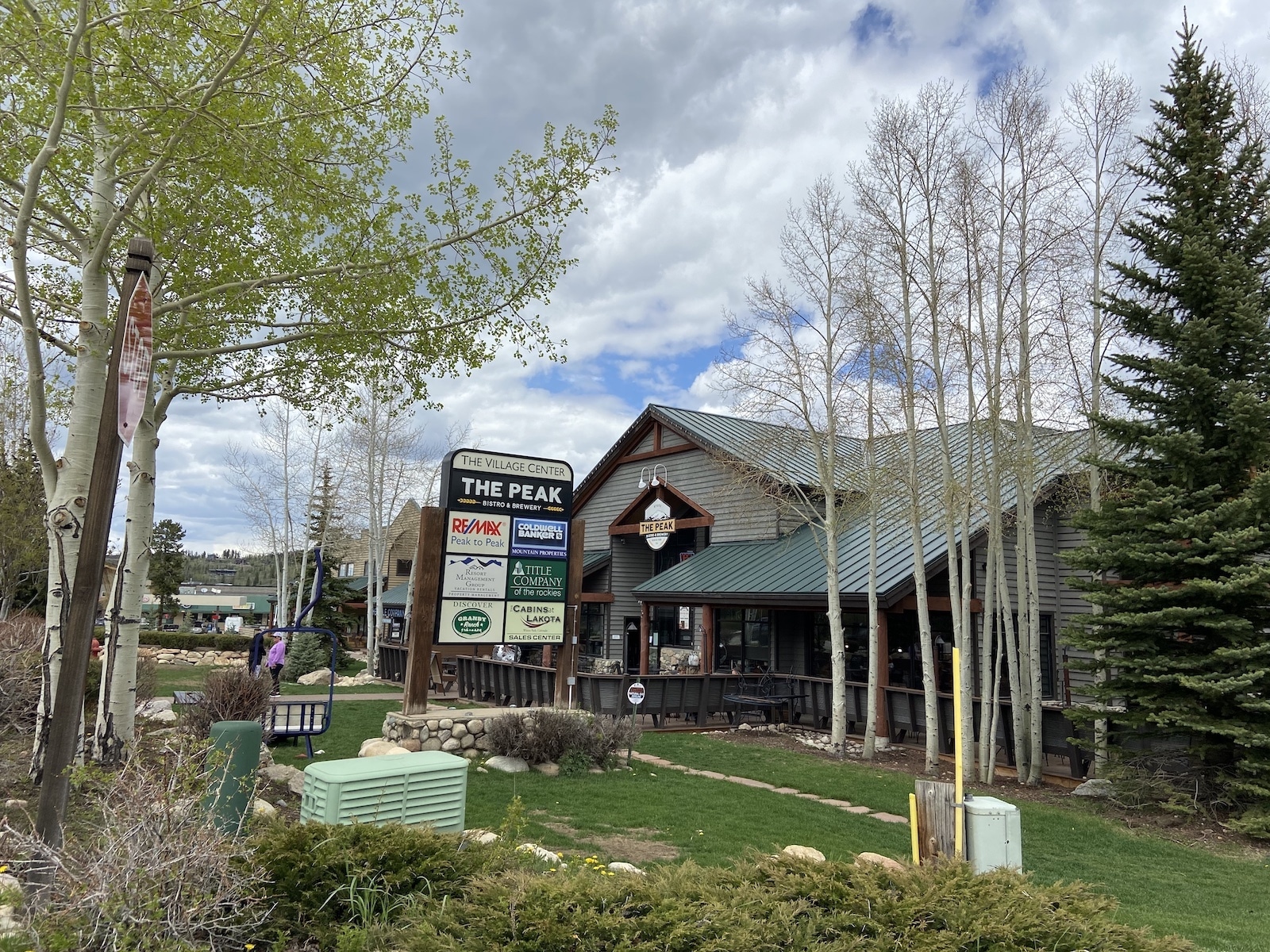 The Peak Bistro and Brewery is a great place to bring the whole family. They have a kids menu and a dog-friendly patio, plus plenty of tasty beers to try. One standout is the Lights Please—a coffee-infused porter with a surprise cameo of vanilla bean. Don't miss their daily happy hour from 2:00 pm – 5:00 pm for specials on drinks.
78491 US-40 | 970-726-7951 | thepeakwp.com
Hernando's Pizza Pub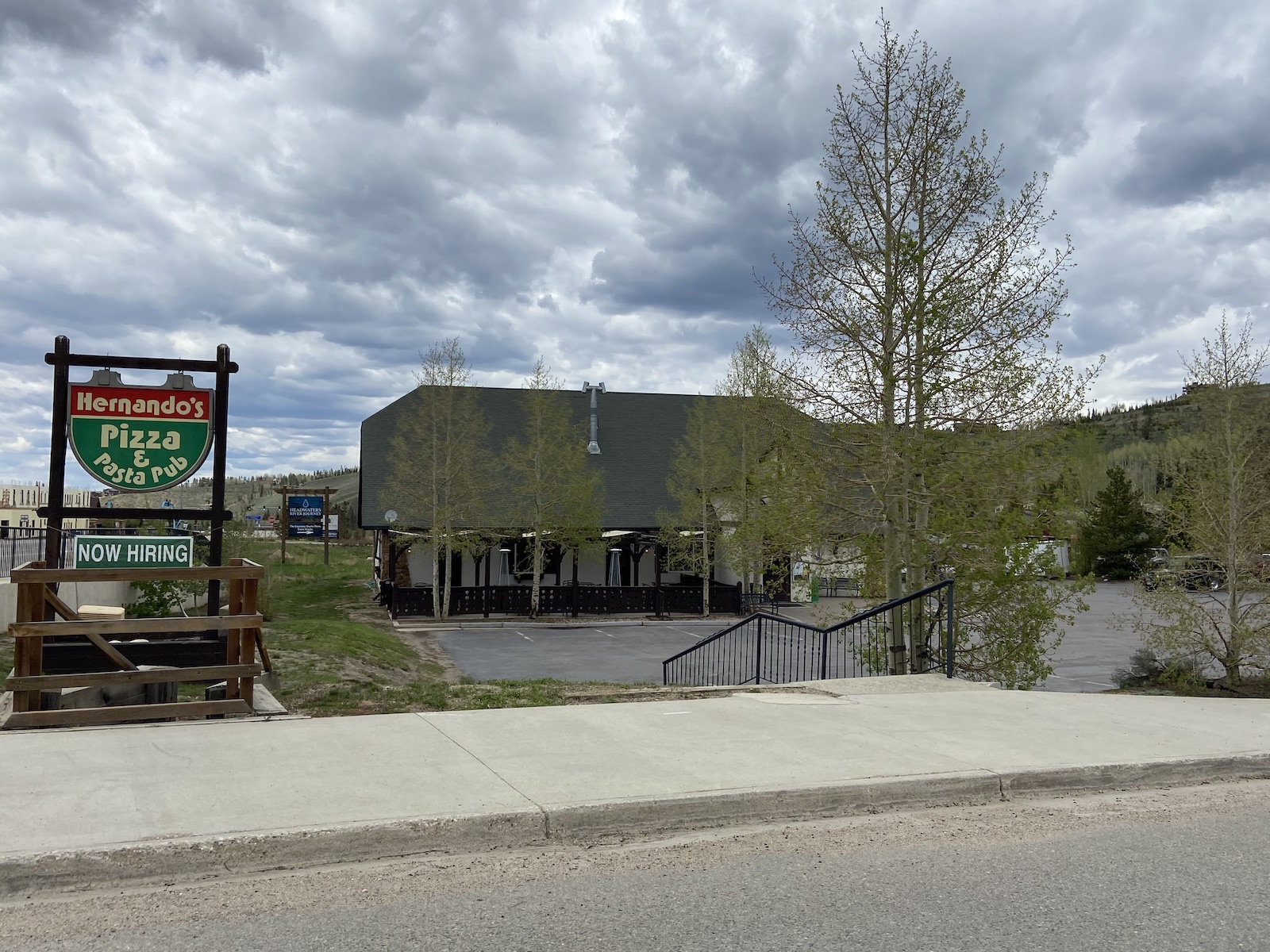 Hernando's Pizza Pub is here to remind you that "life's too short for bad pizza." Here, you can cozy up by their fireplace and grab one of their reasonably priced cocktails or pitchers of beer and a pizza. This spot is covered from floor to ceiling with over 35,000 dollar bills, so you can leave your tux at home.
78199 US-40 | 970-726-5409 | hernandospizzapub.com
Randi's Grill & Pub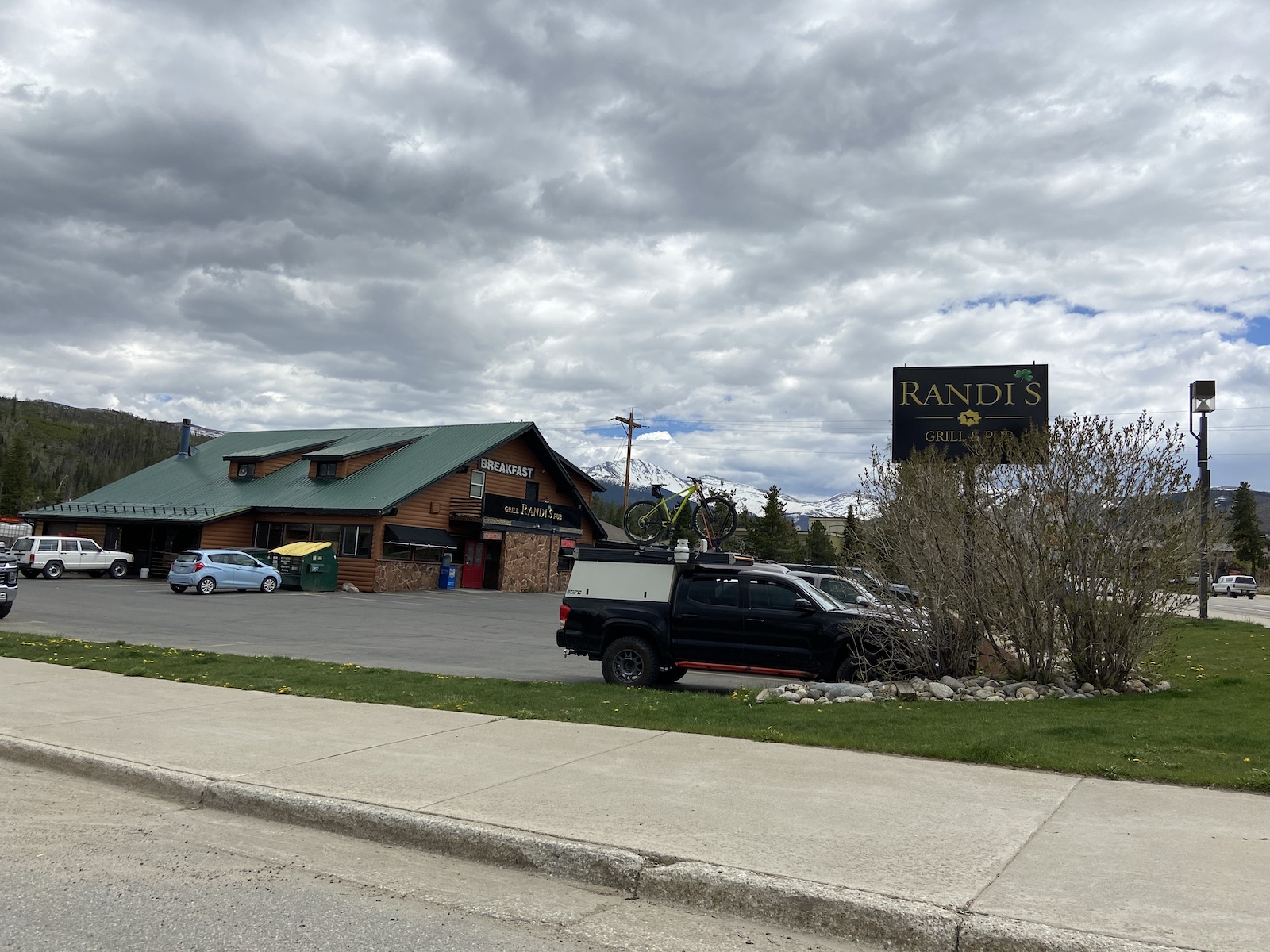 Whether you want breakfast, lunch, dinner, or just a drink of something strong, you can find it at Randi's. Randi's is an Irish pub, and more than that, it's a place where you can order something called "Irish Nachos," which comes with kettle chips, brisket, Guinness cheese sauce, and sauerkraut. Traditional Irish favorites abound, too, like shepherd's pie, fish and chips, and bangers and mash.
Randi's patio has a fireplace, making it easier to enjoy the mountain view during ski season. TVs abound, so you don't have to miss the game. And they often play host to live music, too. Plus, Monday – Friday from 4:00 pm – 6:00 pm is happy hour in the bar area.
78521 US-40 | 970-726-1172 | randiswinterpark.com
Idlewild Distillery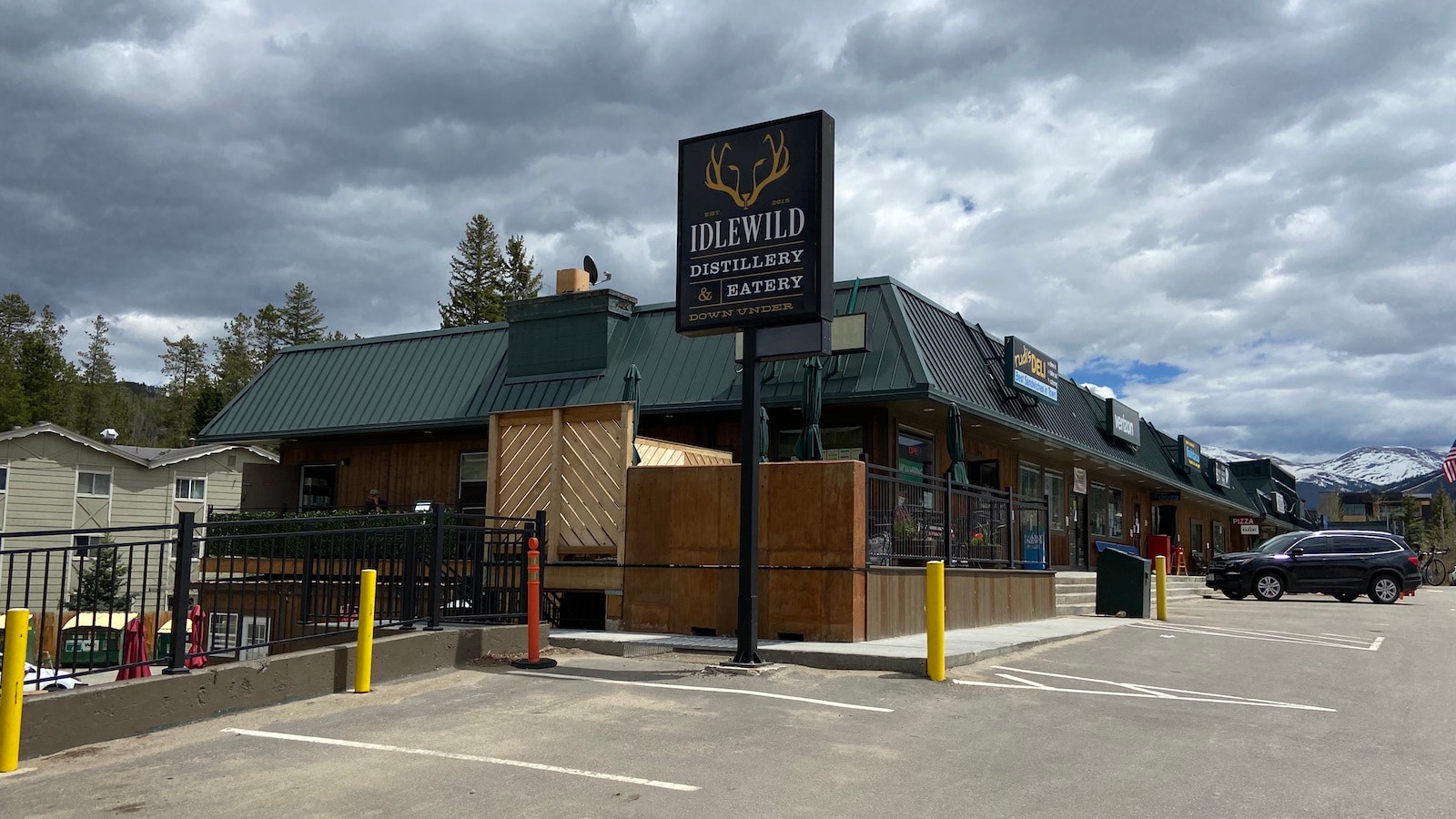 For a taste of local spirits, try Idlewild Distillery, a place that distills their own vodka, gin, whiskey, rum, and liqueurs. Here, you can expect unique cocktails that pair perfectly with their elevated bar fare. Happy hour runs until 6:00 pm daily, with discounts on small plates, spirits, beer, and wine. Their food and drinks are made with care and attention to detail, so you can anticipate quality and a truly unique experience.
78737 US-40 #1000 | 970-281-5773 | idlewildspirits.com
Winter Park isn't known for being one of the chicest ski towns, but that means you have access to fun dives and cheap bar tabs. And with Fraser's bars only minutes north on Highway 40, and buses available, you can really have an adventure. Here's to finding your favorite happy hour in Grand County!