The biggest city on Colorado's northern front range, Fort Collins is one of the best places to live and visit. For tourists and locals alike, there's a huge range of bars and restaurants to choose from.
It's home to Colorado State University, which educates over 30,000 Rams. The college town boasts so many things to do and see, including a variety of neighborhoods and hot spots to explore. Let's look at the top bars for a relaxing happy hour or night-on-the-town in Fort Collins, in no particular order.
The Town Pump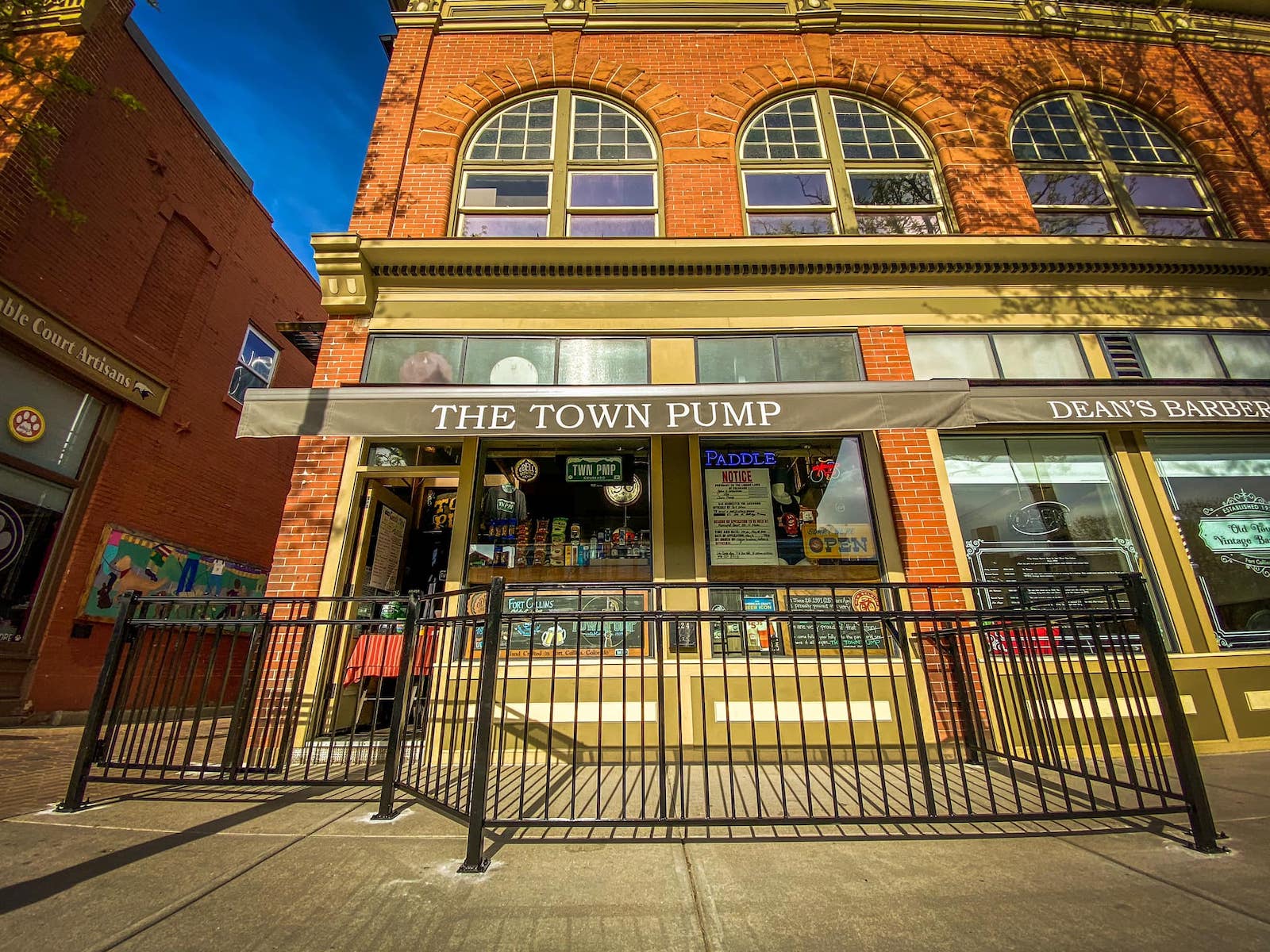 The Town Pump is the oldest bar in Fort Collins; it's been around since 1909. The intersection used to be a water trough for horses in the olden days, and it remains one of the best bars in Fort Collins. You can watch the game here or just enjoy the divey, historic atmosphere. Leave your ball gown at home and come rough it with the locals of Fort Collins. It's cozy, it's tiny, and the bill won't break the bank.
124 North College Avenue | 970-493-4404 | facebook.com/TownPumpColorado
Coopersmith's Pub and Brewing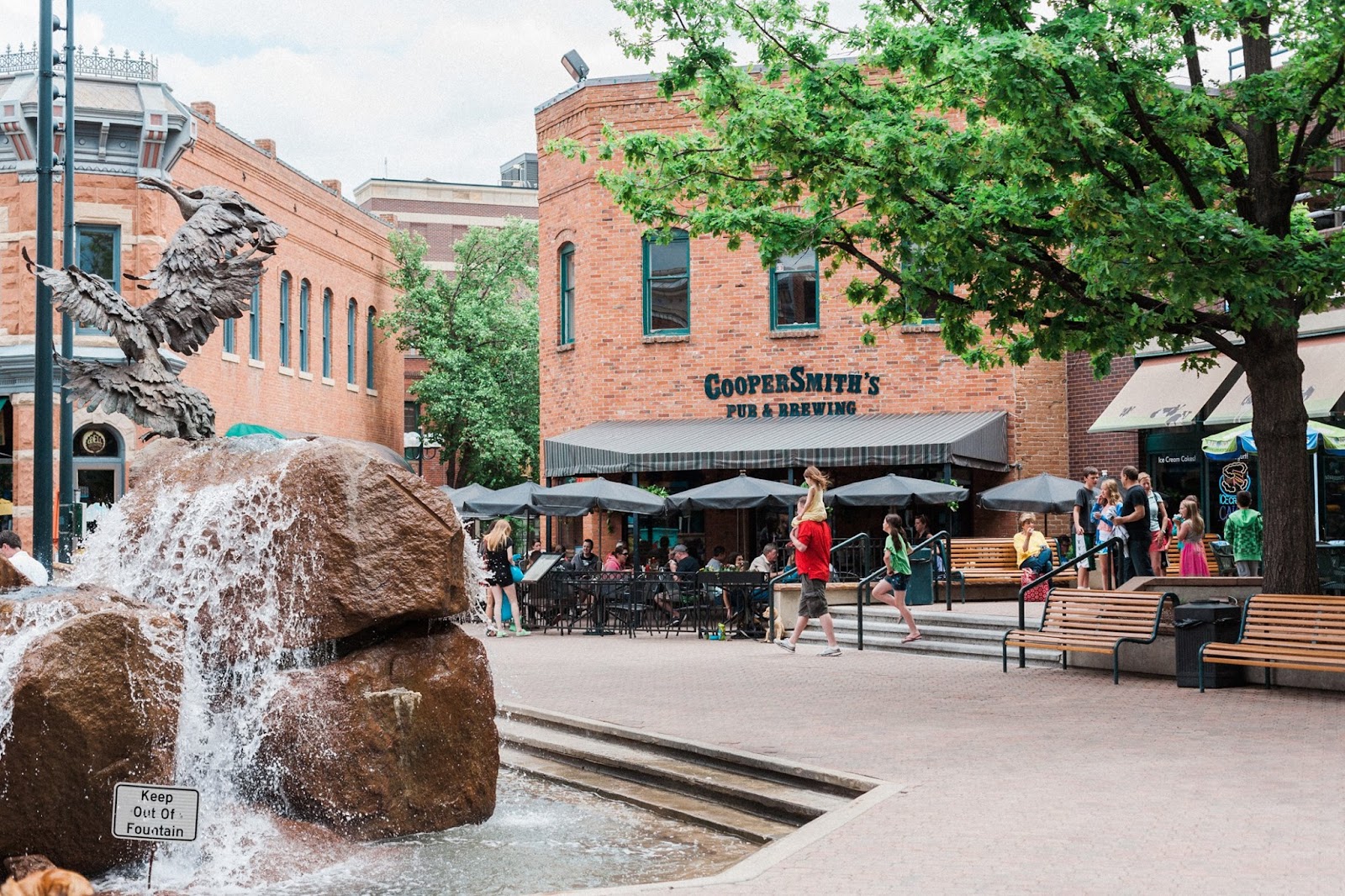 Though its name might not ring as many bells as some of the more familiar breweries, Coopersmith's Pub and Brewing is the brewery that's been operating the longest in Fort Collins—since 1989, in fact.
This brewery comes in two parts: pub-side and poolside, located adjacent to each other on Old Town Square. These two places have different locations, menus, and beers that they serve. The poolside location is distinguished from the pub-side spot because it has games like pool, shuffleboard, and ping pong, and it's not open every day.
But no matter where you choose to drink, you can sit outside and enjoy people-watching in Fort Collins. Don't miss the happy hour from 4:00 – 6:00 pm for specials on food and drinks!
#5 and #7 Old Town Square | 970-498-0483 | coopersmithspub.com
New Belgium Brewing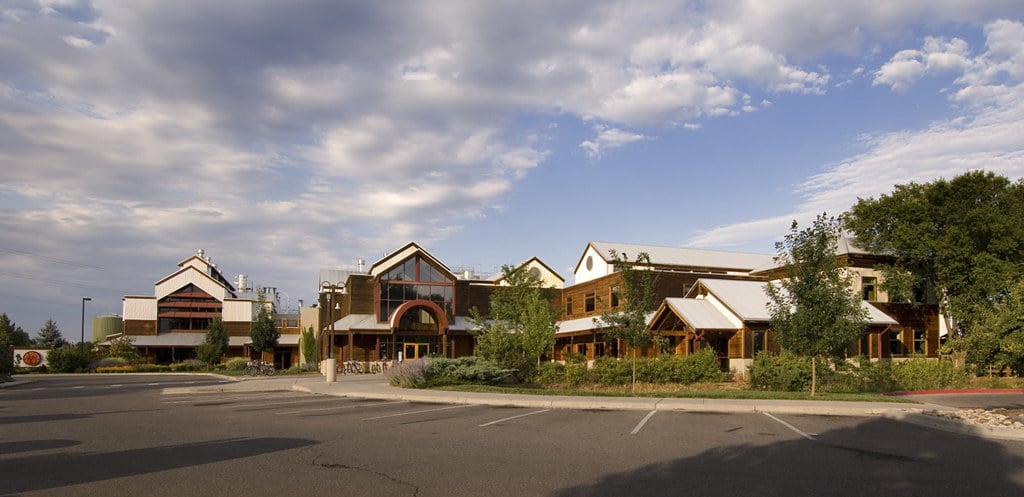 If you have any experience with Colorado beer, you have likely heard of New Belgium Brewing, and though you can buy the beer across the country, there's a lot more to experience by visiting their brewery. You can bring your kids and the dogs to this welcoming brewery, plus they offer tours and guided tastings for those who want an educational experience.
If you get snacky, stop by one of the food trucks waiting outside. Try one of their lesser-known draughts, take a turn on the adult-sized slide, enjoy free Wi-Fi, and learn firsthand why this brewery has become a behemoth.
500 Linden Street | 970-221-0524 | newbelgium.com
Odell Brewing Company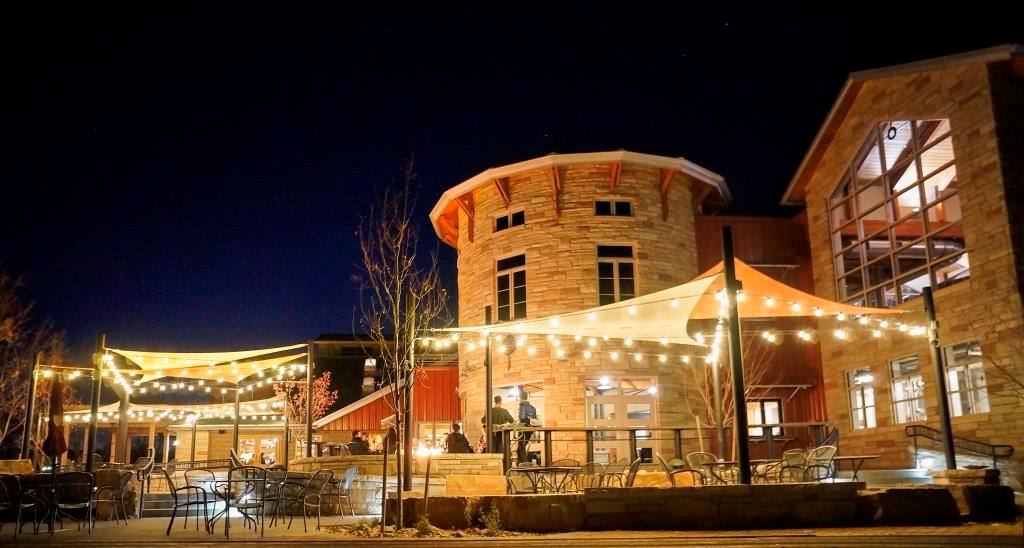 Odell Brewing Company is another widely known, dearly beloved beer spot in Fort Collins. Come for the mountain views on an idyllic, covered patio; stay for the unbeatable beer flights. Odell also has a side project making wine, called the OBC Wine Project, and wine-lovers and beer-lovers alike can enjoy their drink of choice in the communal outdoor dining space.
800 East Lincoln Avenue | 970-498-9070 | odellbrewing.com/locations/fort-collins
Coppermuse Distillery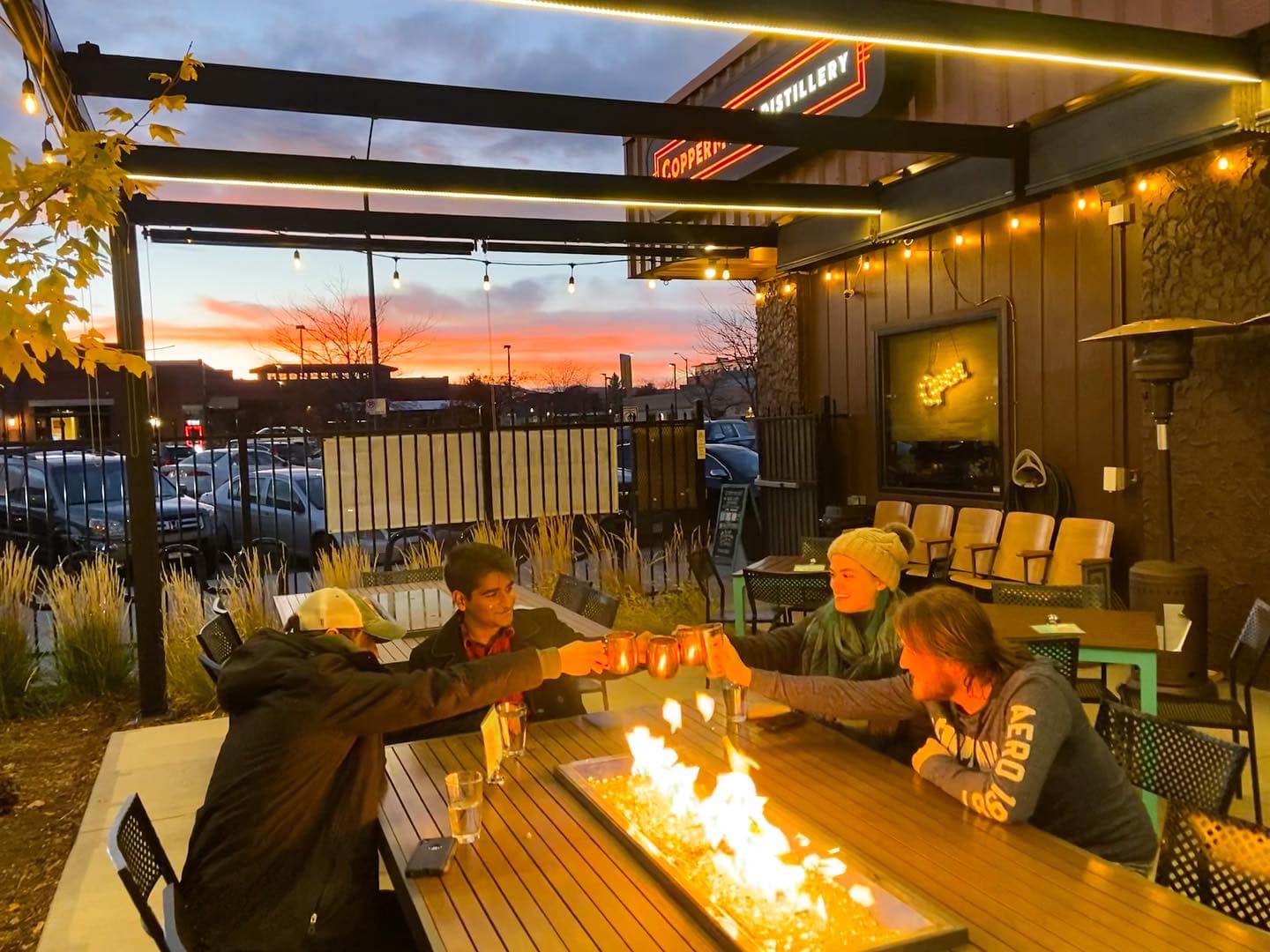 Yes, Fort Collins is known for its beer, but there's a case to be made for it being known as a distillery-rich town as well. One of the best is Coppermuse Distillery, a place where you can find unique blends of vodka, gin, rum, and whiskey, plus some spirits infused with inspired ingredients like bacon or lavender.
Their event calendar is as enticing as their list of spirits, with events like bingo and comedy nights to attend. Stop by for a distillery tour, tasty food, a distinctive cocktail from their comprehensive menu, or happy hour on Wednesdays and Thursdays from 4:00 – 5:00 pm and on Fridays from 12:00 – 3:00 pm.
244 North College Avenue, Suite 105 | 970-999-6016 | coppermuse.com
Scrumpy's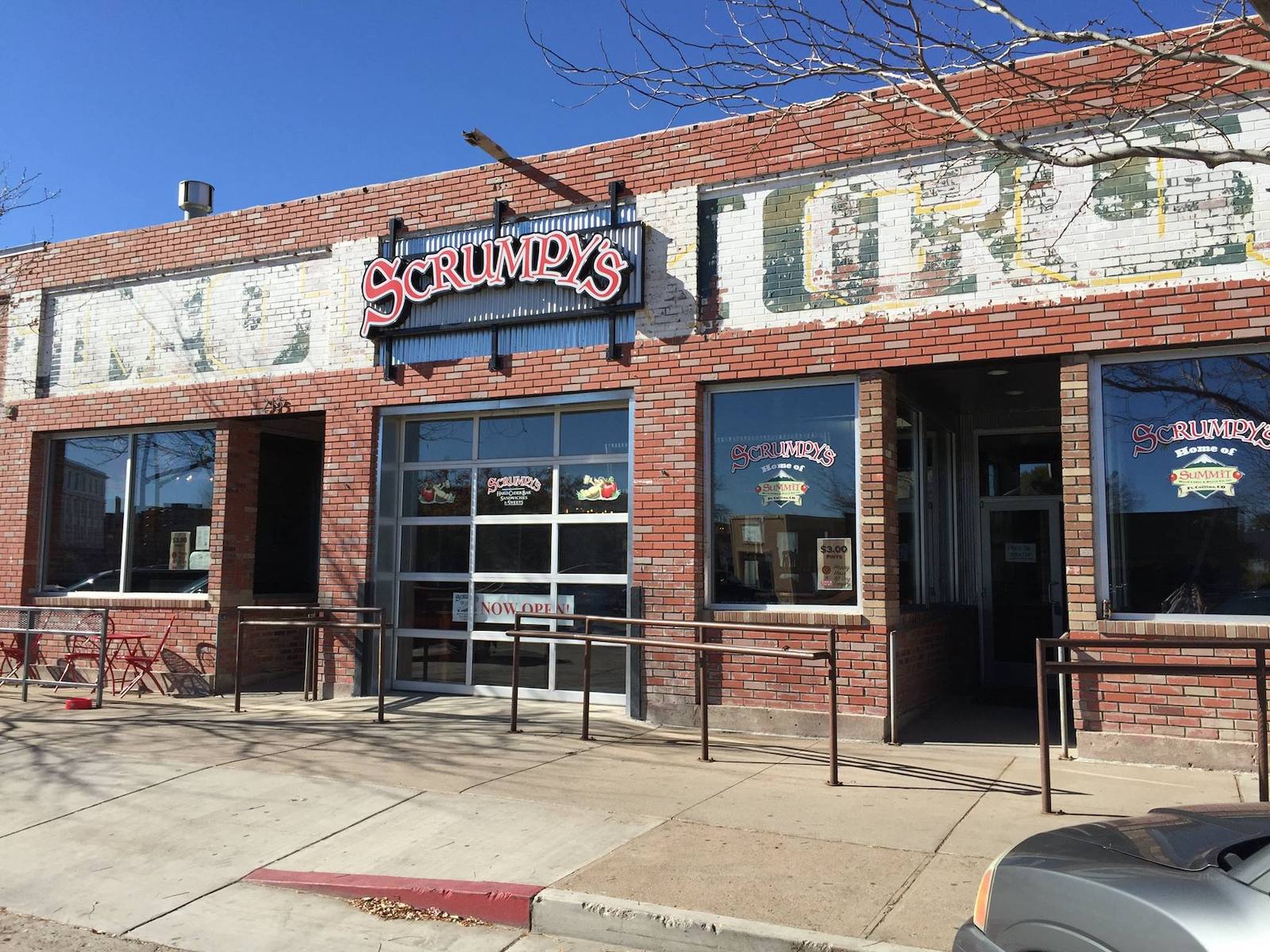 After you've hit your quota on local beer, head to Scrumpy's to try some cider. The tap house is home to Summit's Hard Cider, and it has a host of delectable flavors for you to choose from. Get a flight, find your favorite cider, and grab a snack to pair it with. Treat the kids to an apple cider and a donut from FOCO DOCO next door.
Instead of a happy hour, Scrumpy's has a whole happy day, so come by anytime on Wednesdays to treat yourself to their specials.
215 North College Avenue | 970-682-1944 | scrumpys.net
The Crown Pub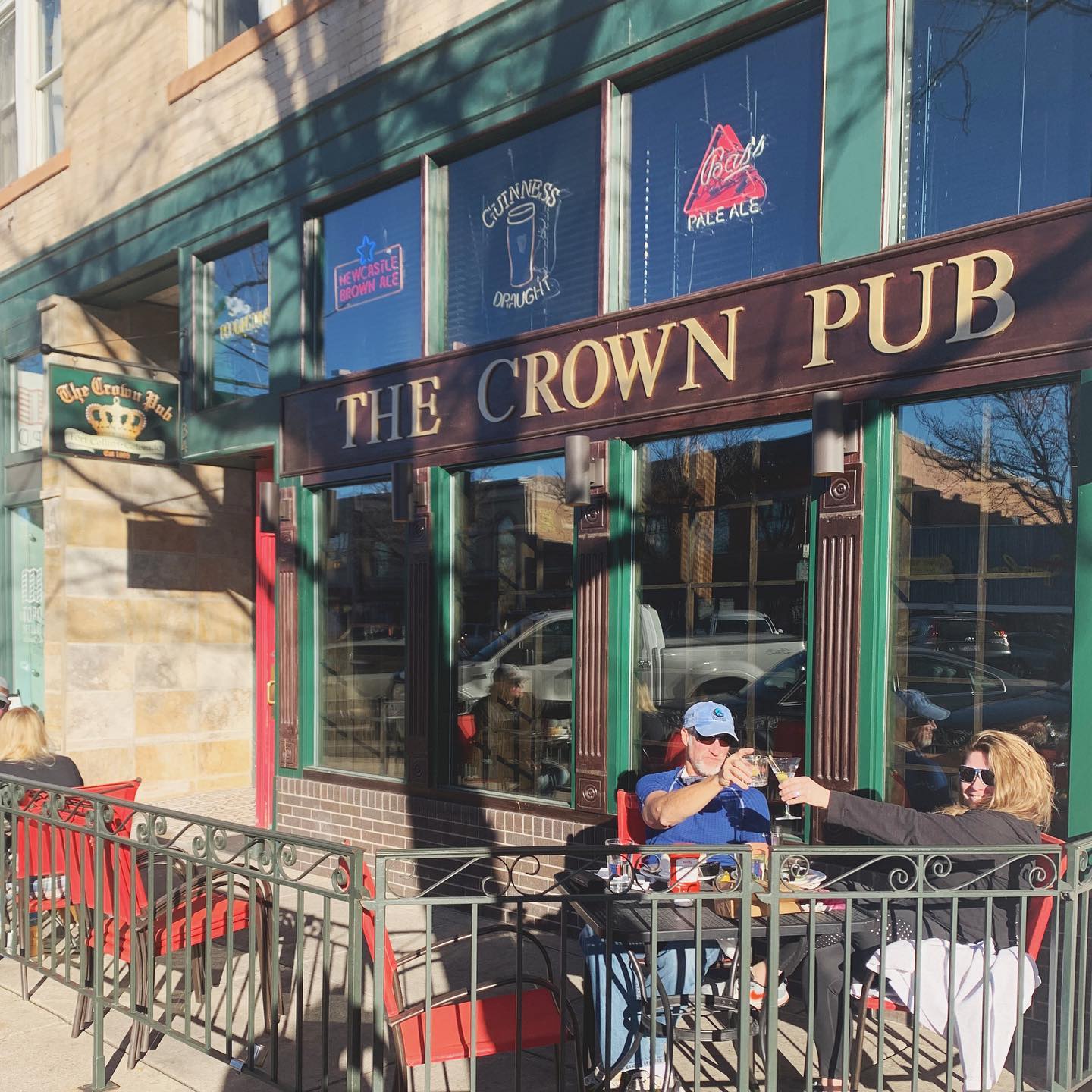 In Old Town Fort Collins, you'll find The Crown Pub. This place is perfect for the nights you want to spend in an Irish pub drinking Guinness with your friends until the wee hours of the morning. Decide between watching the game or sitting outside on the patio. Stop in Monday – Thursday from 3:00 – 6:00 pm for their happy hour specials on food and drinks.
134 South College Avenue | 970-484-5929 | crownpub.net
William Oliver's Colorado Pub and Eatery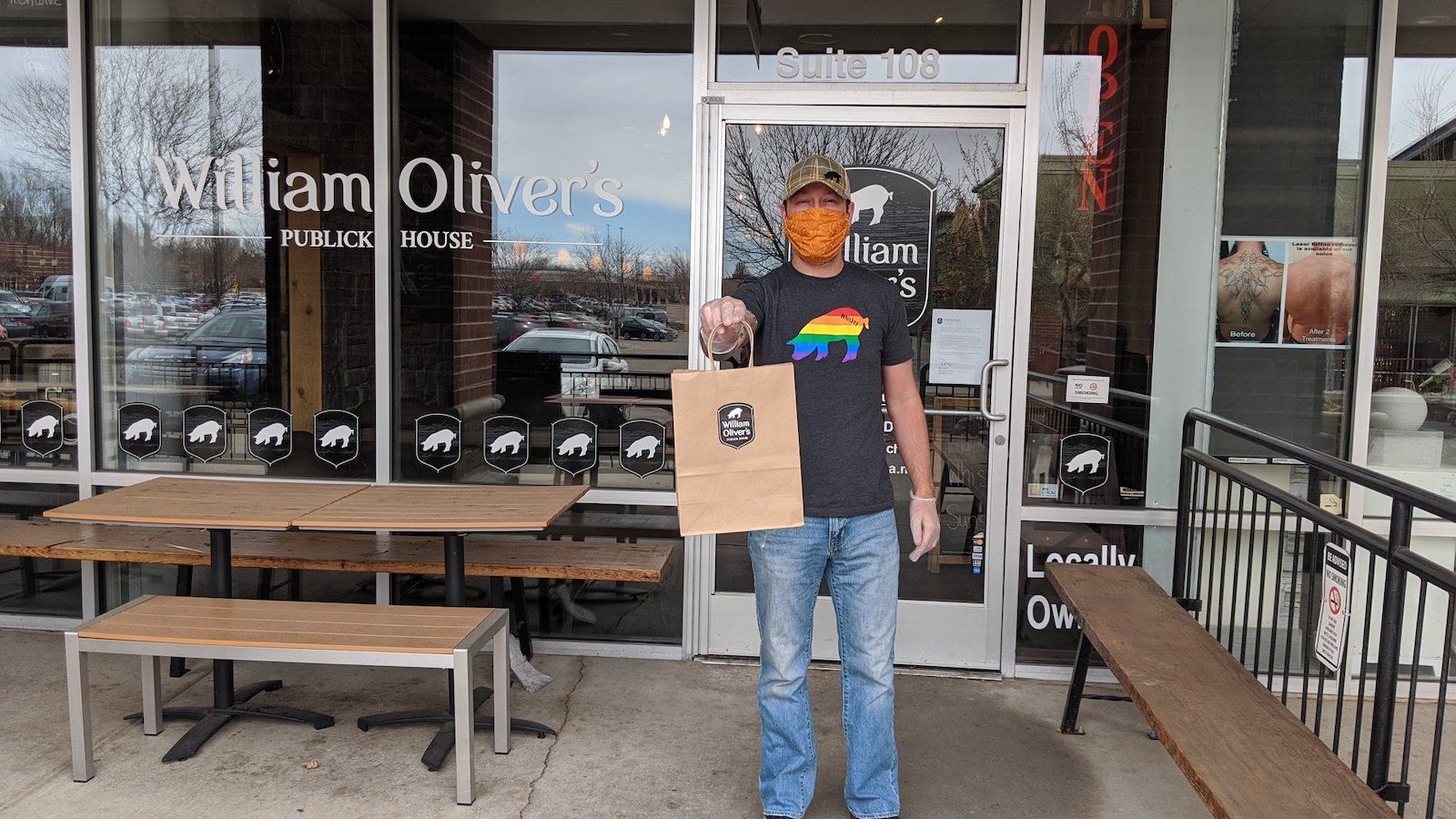 William Oliver's is the place to go when you want upscale food and craft cocktails, plus options for the minors in your party. Here, you can find vegan and gluten-free treats, as well as food that will tempt the most carnivorous among you. Order a pint of bacon, and a flight of whiskey, sit on the patio and enjoy one of the best bars Fort Collins has to offer.
They have changing daily whiskey specials, so no matter when you drop by, you'll be able to find something both affordable and delicious.
2608 South Timberline | 970-680-3726 | williamolivers.com
The Whiskey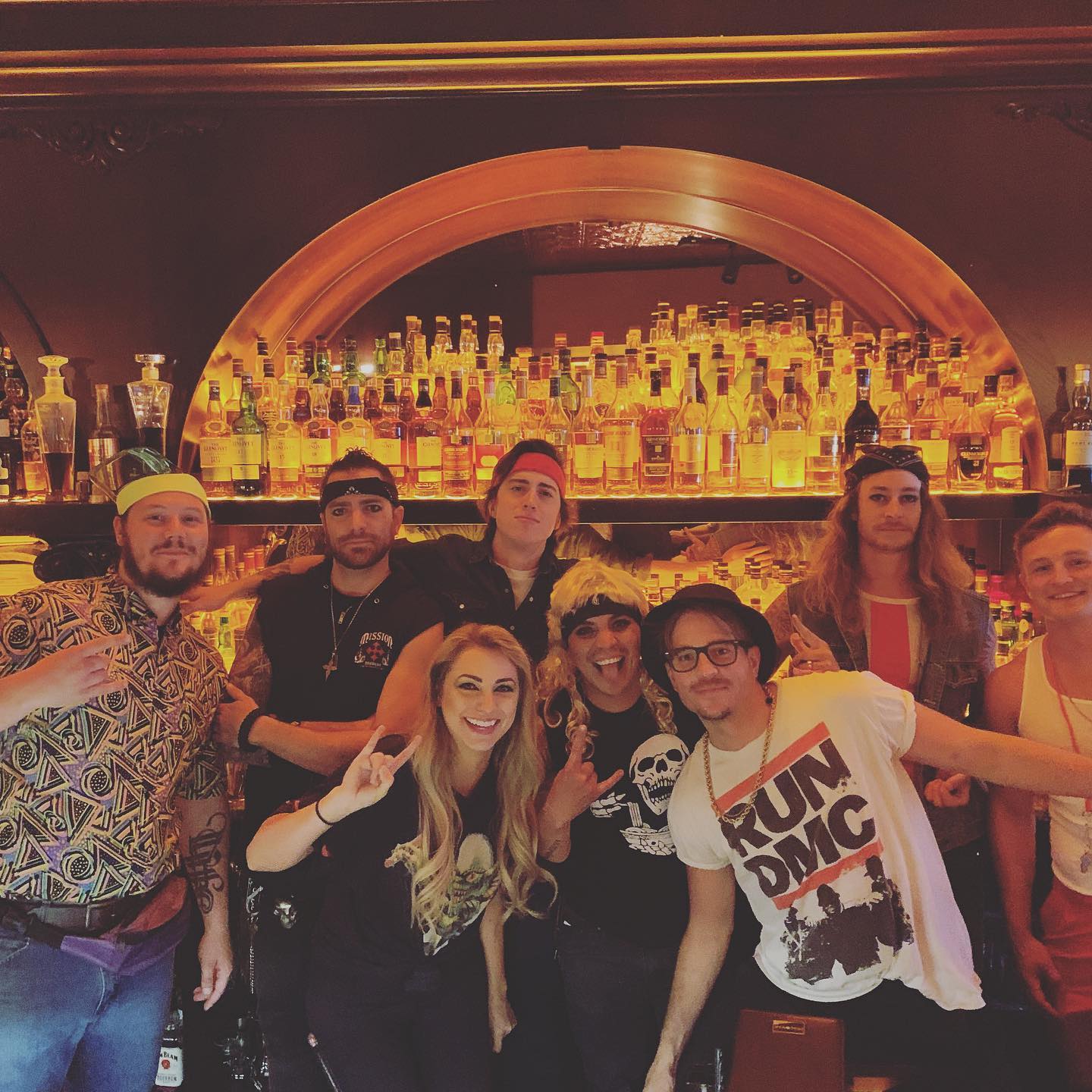 If you're wondering what The Whiskey is all about, it's right there in the name. The Whiskey has an excellent whiskey list, and its claim to fame is that it's the 3rd most comprehensive whiskey menu in the U.S. With over 1800 whiskeys to try, you're certain to find a new favorite at this local establishment.
Further, they have events galore like drag night, open mic night, and karaoke. And best of all, the bar is as stunning and elegant as the cocktails it produces.
214 South College Ave #2 | 970-818-7931 | thewhiskeyfc.com
Pinball Jones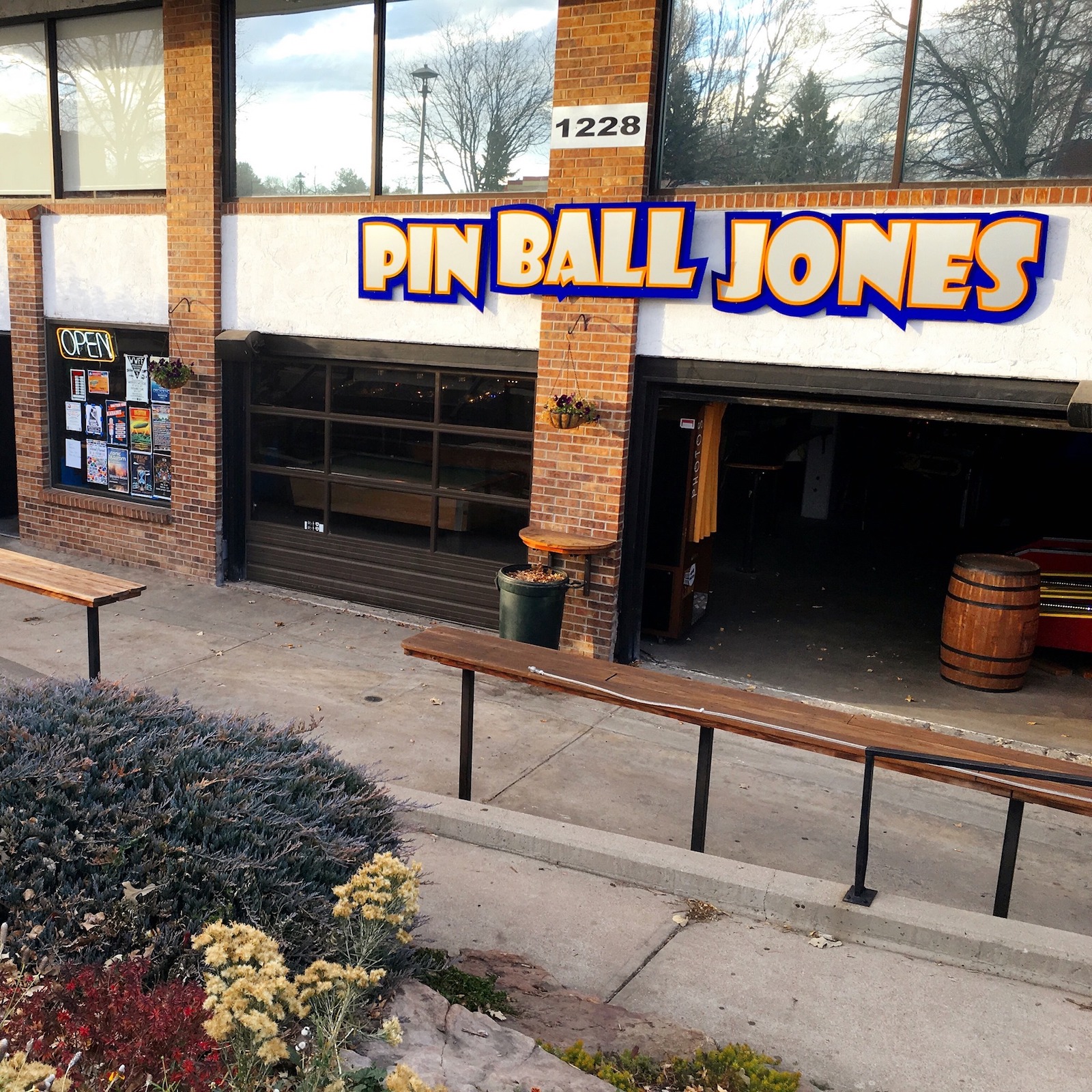 When you find yourself jonesing for some pinball, head to Pinball Jones, a family-friendly Fort Collins bar with plenty of pinball, air hockey, four-player Pacman tables, Skee-ball, and more. You'll find games both old and new here, plus free popcorn and local beer, cider, wine, and soda. It's an easy place to spend a few hours, and it will make you feel like a kid again.
107 Linden Street | 970-224-0725 | pinballjones.com
Silver Grill Café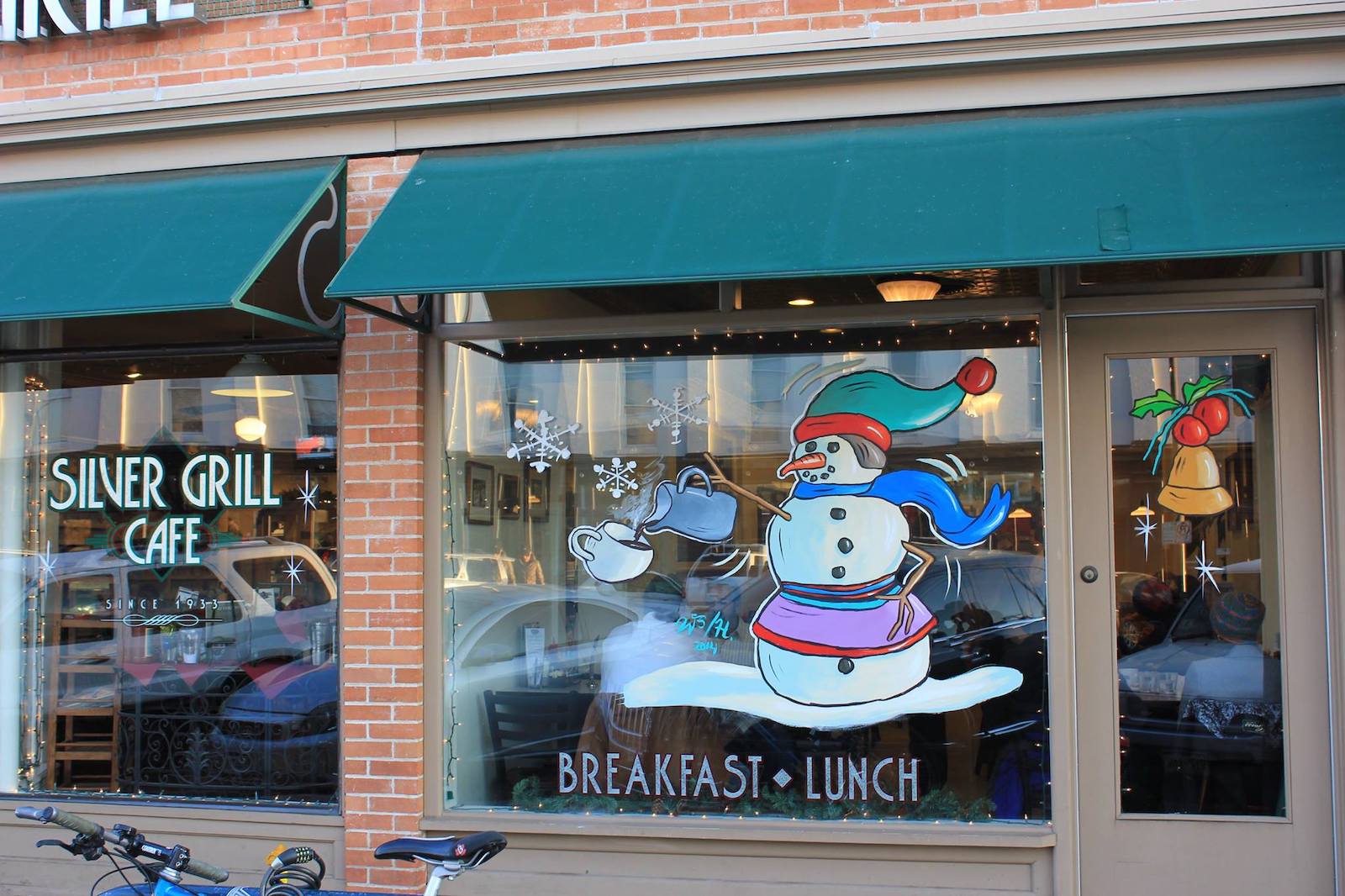 Open since 1933, the Silver Grill Café has been a mainstay in Fort Collins for nearly a century. Early morning drinkers, take heed: this is the spot to have a boozy breakfast. It's the oldest restaurant in Northern Colorado, and it's also one of the best. Stop by for one of their famous giant cinnamon rolls or something a bit heartier like the beer-braised corned beef hash and eggs. Don't forget to top it all off with a Bloody Mary or an Irish Coffee.
218 Walnut Street | 970-484-4656 | silvergrill.com
Elliot's Martini Bar
Elliot's Martini Bar is a must-stop in Fort Collins, and it's been around for 25 years. They have a delicious martini menu, tapas, seasonal cocktails, mocktails, and dessertinis for anyone who prefers to drink their dessert. Stop by for their impressively late happy hour on weekdays from 4:30 – 7:00 pm.
234 Linden Street | 970-472-9802 | elliotsmartini.com
The Trail Head Tavern
For cheap beers and good times, head to The Trail Head Tavern. The dark divey vibes alone are worth a stop, but they also have pool and a happy hour that lasts from 12:00 – 7:00 pm every day (and all day on Sundays and Mondays). Watch the game, grab a snack, and rest assured that the prices here can't be beat.
148 West Mountain Avenue | 970-221-5757 | trailheadtavern.com
Tap and Handle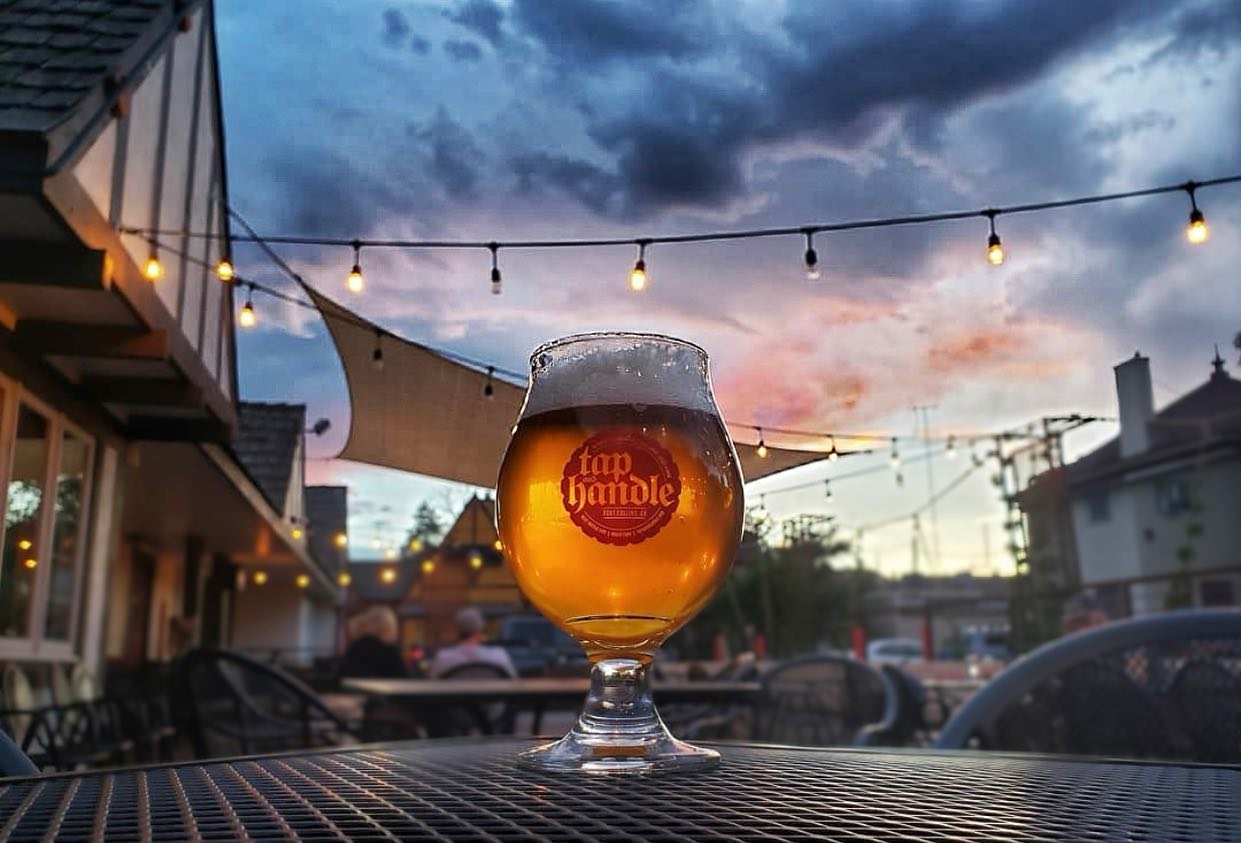 Tap and Handle has an excellent selection of beers as well as an outdoor patio with a fire pit and heaters that is as inviting in the winter as it is in the summer. They have 74 rotating taps plus food that far surpasses standard bar fare. Cozy, casual, and surprising, Tap and Handle is an excellent spot to watch the game, eat delicious food, and enjoy friendly service.
307 South College Avenue | 970-484-1116 | tapandhandle.com
Social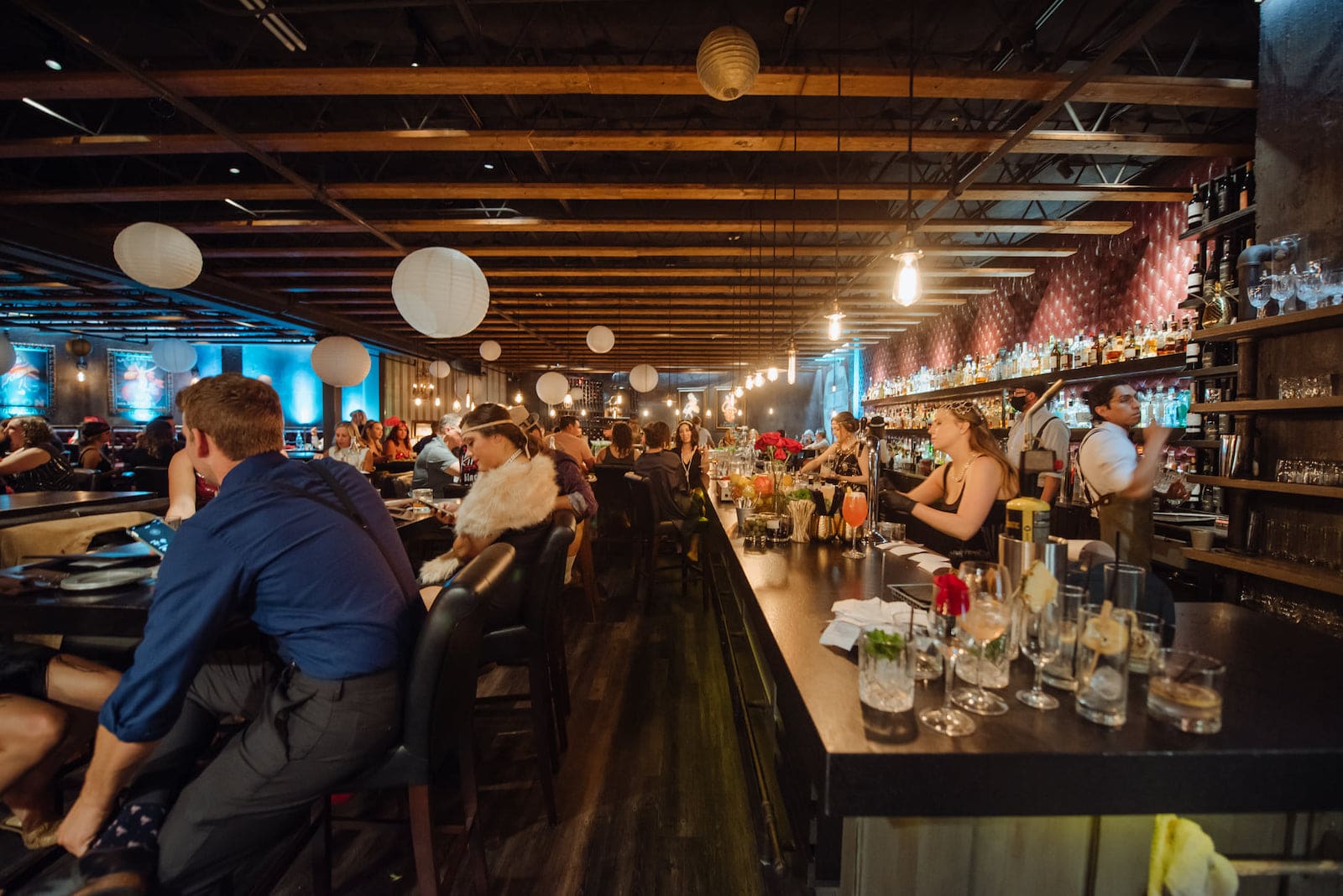 Looking for a dark, sexy place to grab a beverage with your date? Look no further than Social. The atmosphere here screams "speakeasy," while the drinks scream "order another round." Better yet, this is a spot where the tasty food keeps up with the quality of the drinks. When your instinct tells you to order a cocktail you've never heard of and one of the gorgeous appetizers, listen to it.
Keep in mind that Social doesn't accept reservations, and the Fort Collins locals are aware of how delicious this spot is. So, if you come during peak times, be prepared to wait.
1 Old Town Square, Suite 7 | 970-449-5606 | socialfortcollins.com
Pour Brothers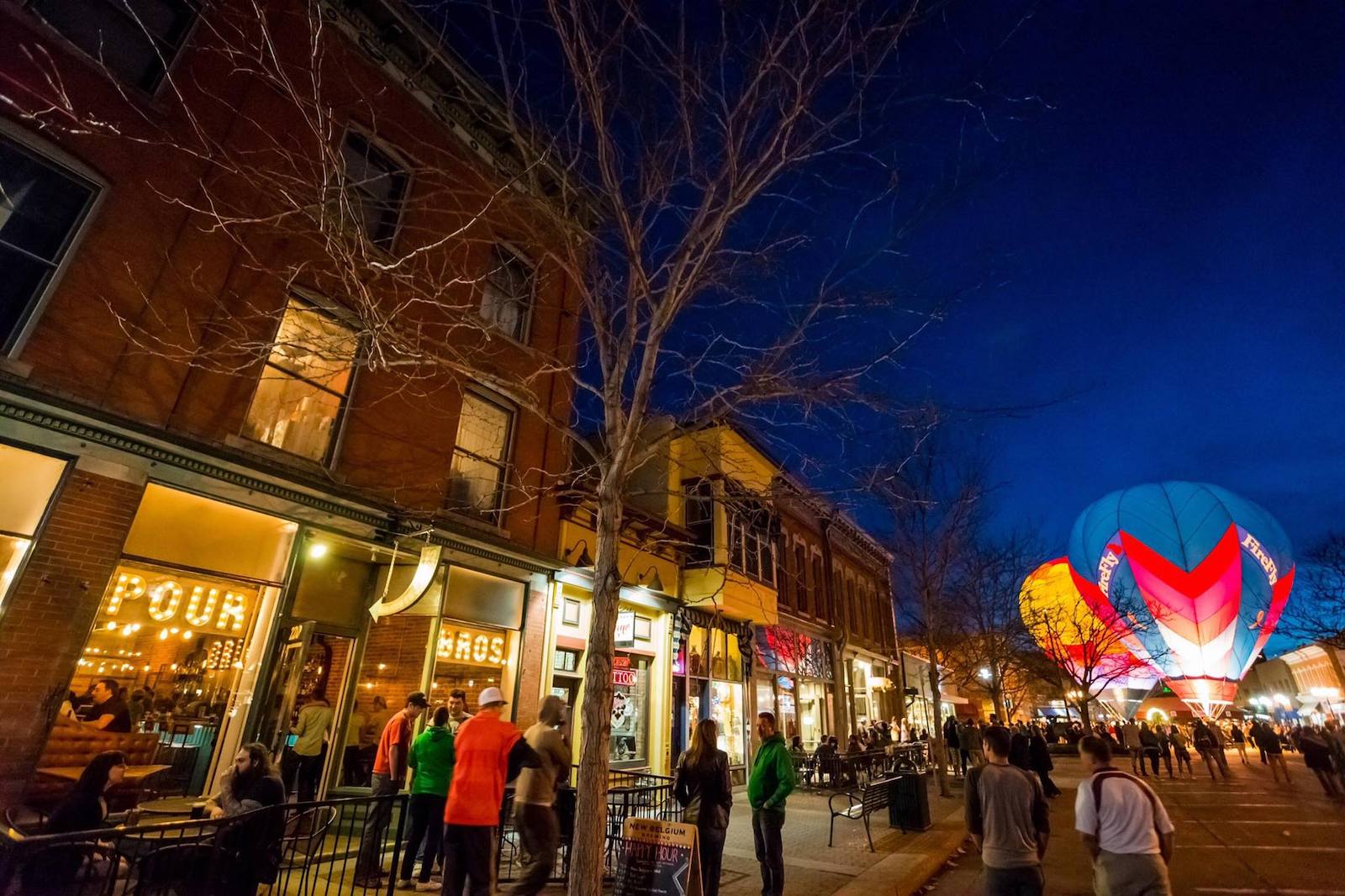 Pour Brothers invites you to make pour choices—which is ironic since there are none to be found here. Whether you come for midweek dinner and drinks or a weekend brunch, you're bound to be impressed by their local draft list, seasonal cocktails, and gluten-free and vegan menu options.
Check the calendar on their website for special events like trivia, board game gatherings, and community nights where a portion of the proceeds benefits a charity. Don't miss their happy hour Monday – Thursday from 5:00 – 6:00 pm.
220 Linden Street | 970-493-4368 | pourbrothers.com
Surfside 7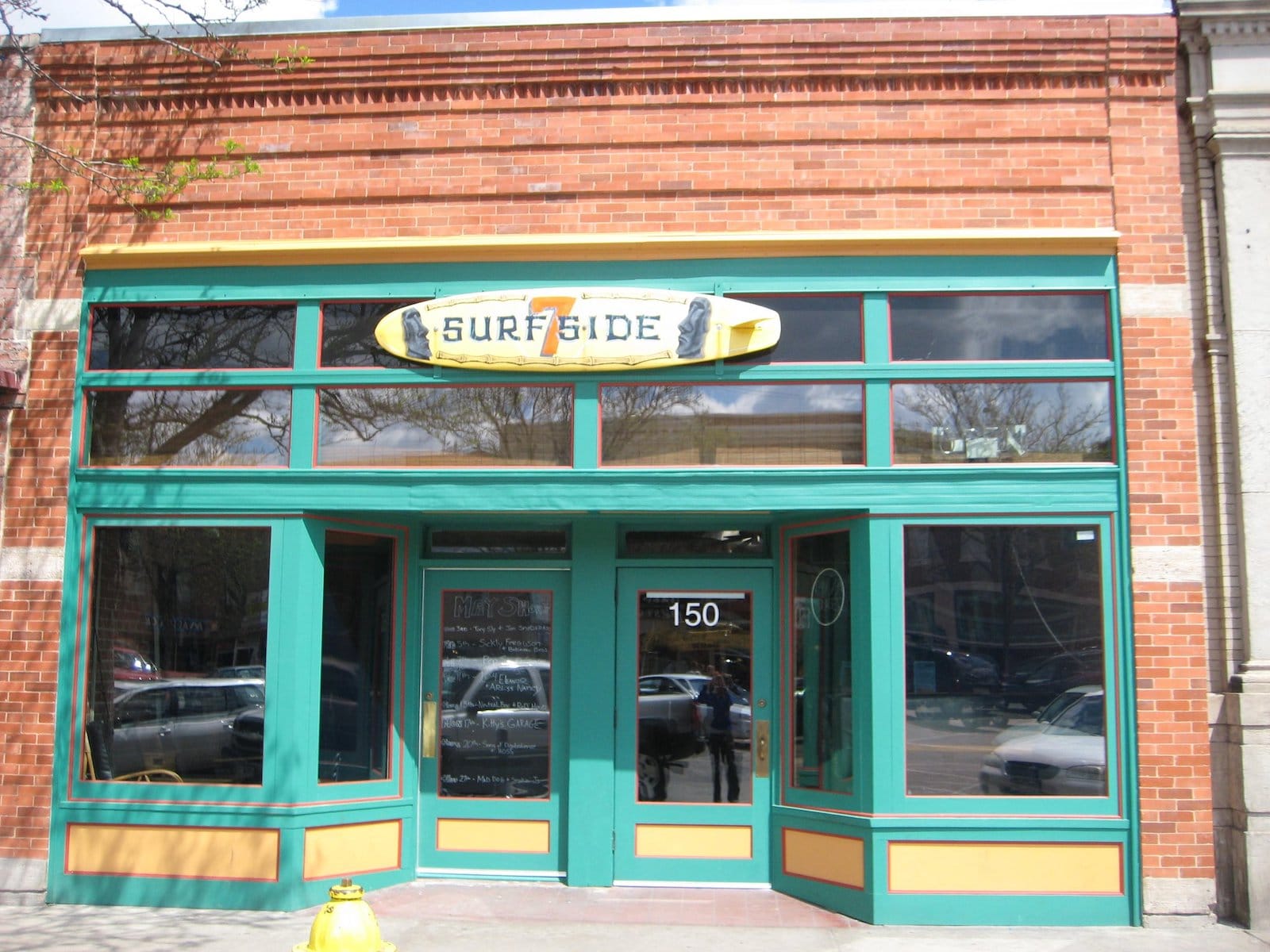 Surfside 7 is a classic dive bar located in downtown Fort Collins. This is the place you come for late-night drinks and rock and roll. Wednesday nights, they offer karaoke, and on other nights, you can often find live, local bands. Grab some cheap beers, have a slice of their pizza and play your favorite song on their jukebox.
238 Linden Street | 970-221-4281 | surfsideseven.com
Fort Collins is a great place to have a drink, no matter what you're looking for. Here's hoping this list helps you find your new favorite haunt.