Durango is a mountain town with incomparable views, but that's not all it has to offer. Nightlife is easy to find in this college town, whether you're looking for a taste of the old west or a local wine tasting.
There's nothing like spending the day hiking or skiing to get you in the mood to unwind at a local watering hole. Below are some of the best places to find libations in Durango.
The Diamond Belle Saloon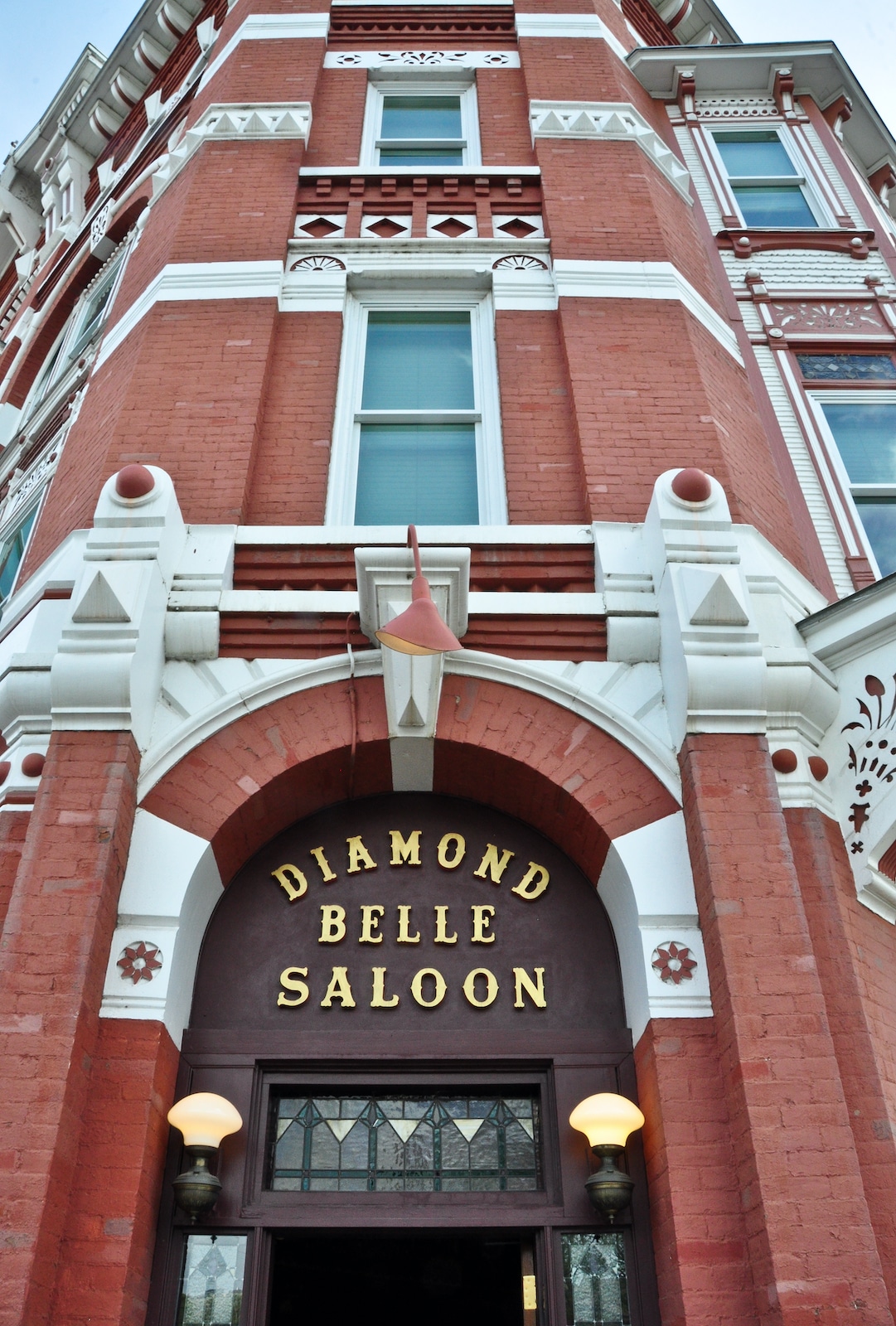 Serving history and spirits in equal measure, the Diamond Belle Saloon is a can't-miss spot for entertainment. Picture a Western-style saloon, set in the historic Strater Hotel, with ragtime piano, where people serve drinks while dressed in Western era costume.
Famous authors such as Louis L'Amour have frequented this bar and hotel. They serve brunch, lunch, and dinner here, and they use locally sourced ingredients when possible. However, entertainment continues to be the main draw at the Diamond Belle Saloon, which has been around since the 1800s.
699 Main Ave, Durango | 970-247-4431
Balcony Bar and Grill
Some days, the weather is just too beautiful in Durango to hole up inside a bar. Serving beer and cocktails with a Southwest-inspired menu, the Balcony Bar and Grill is the place where you can enjoy the weather as well as the views of the mountains and Main Street. The rooftop deck gives you the perfect chance to people-watch, which is especially fun during Durango's many annual events, like the Four Corners Motorcycle Rally.
600 Main Ave Suite 210, Durango | 970-422-8008
Four Leaves Winery
The Four Leaves Winery is a small but impressive winery that puts out delicious wine. Colorado's climate isn't exactly conducive to growing most varietals of grapes. So, to put out a great glass of wine, Four Leaves imports the grapes and then ferments, blends, and bottles them on site.
Here, you can take part in a wine tasting or even create your own custom blend of wine with a unique label. This award-winning winery also offers cheese and chocolate pairings if you need a snack.
528 Main Ave, Durango | 970-403-8182
Animas Brewing Co.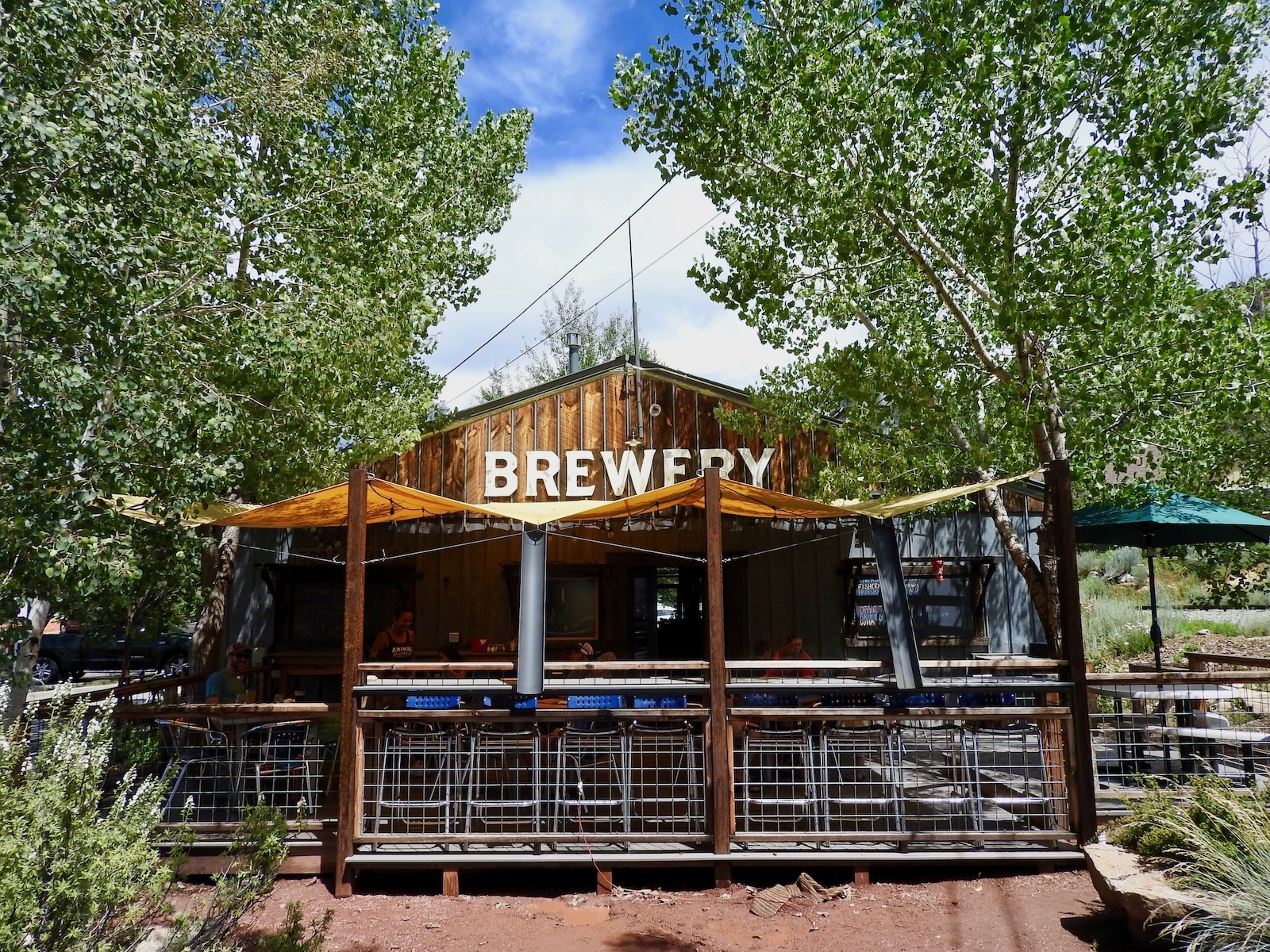 The Animas Brewing Co. isn't necessarily the most well-known brewery in Durango, but it's unquestionably one of the best. Animas strikes the right balance of tasty beer, good food, and family friendliness. Plus, it's situated right near the Animas River, so you stroll around the Animas River Trail and land here to refuel on the patio with their rotating selection of beers.
They also serve pasties, a British concoction which is meat or veggies encased in a pie crust. It's not a very common menu sighting on this side of the pond, so it's certainly worth a try.
1560 E 2nd Ave, Durango | 970-403-8850
8th Ave Tavern
Next on the list is the 8th Ave Tavern, a clean, friendly dive bar located several blocks off the main stretch of downtown Durango. You can watch sports on the TVs, play pool, or show up for one of their infamous karaoke nights.
There's nothing fancy here, but that's part of the charm. Expect great drinks and sociable bartenders, and you'll get a taste of the non-touristy Durango local bar scene.
509 E 8th Ave, Durango | 970-259-8801
El Rancho Tavern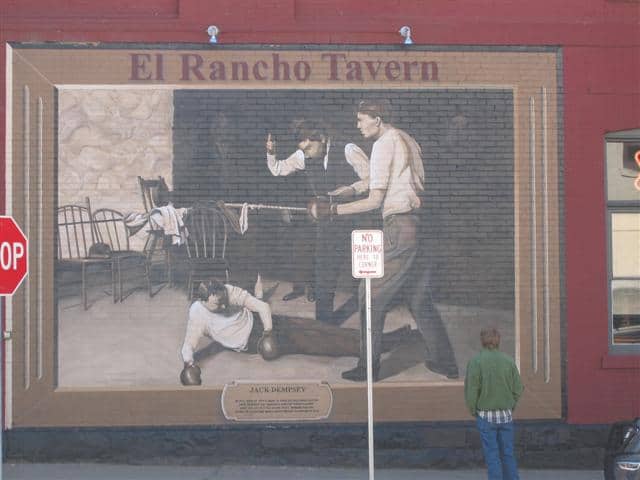 The El Rancho Tavern is a traditional dive bar that offers a place to watch your favorite sports, play pool or foosball, or dance. Occasionally, they host comedy nights or local bands playing live music. This is where the locals go, and they swear by it because of the drink specials and delicious Bloody Marys. Beware: the college crowds tend to fill this place on the weekends, so you may be waiting a while before you get your drink order.
975 Main Ave, Durango | 970-259-8111
Steamworks Brewing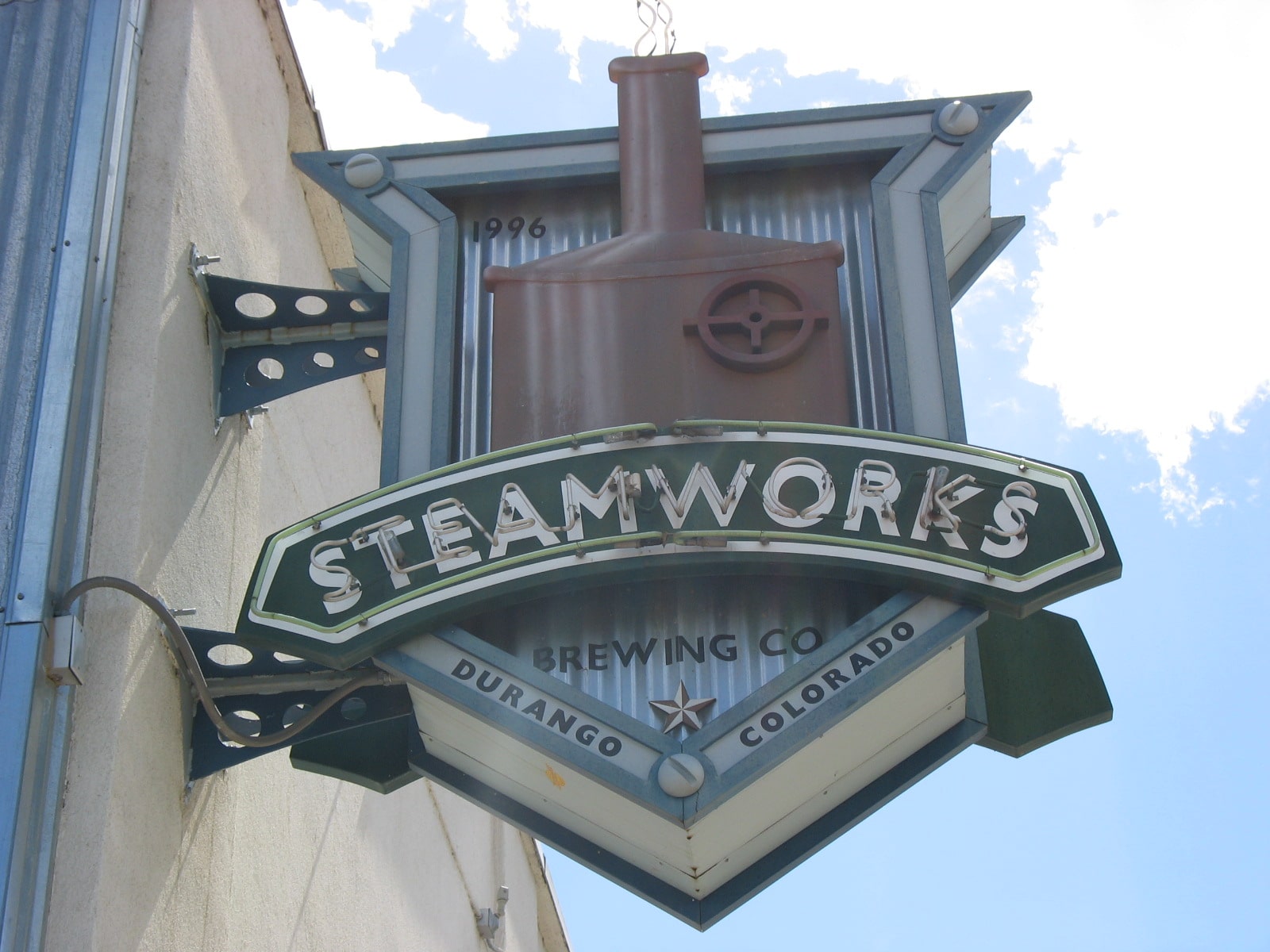 Steamworks Brewing is a beloved brewery nestled in the heart of downtown Durango. The menu here is impressive and contains vegetarian and gluten-free options for people with dietary restrictions. The Cajun Boil is a local favorite, and their beer samplers are perfect for those who like to try before buying a whole beer.
Streamworks is an ideal place if you're bringing the whole family. Chalk is provided to squirmy little ones so that they can draw on the cement floor while you wait for your food and drinks. They can even enjoy a house-brewed root beer for a treat.
801 E 2nd Ave, Durango | 970-259-9200
The Garage
Formerly Colorado Pongas, The Garage is a nightclub and pool hall known for having video games, shuffleboard, and foosball. The drinks are cheap here, and the happy hours are worth showing up early for. On the weekend, you can expect to hear local DJs blasting tunes.
Before it was a pool hall, Colorado Pongas was a movie theater. The large amount of space means that there's plenty of room to pack people in on the weekends for a dance party. Even when it's more nightclub than pool hall, you can expect to dress pretty casually. This place does keep a bouncer outside and attract a rougher around the edges crowd than others listed.
121 W 8th St, Durango | 970-382-8554
Derailed Pour House
The Derailed Pour House is more upscale than some of the others on this list, offering scratch-made food, craft cocktails, and a carved mahogany bar in downtown Durango. Their happy hours are especially happy since they serve up specials on both food and drink from 4 pm – 6 pm. Sit on the patio if the weather is accommodating, or have a drink inside and watch sports on their big-screen TVs.
The ambiance is turned all the way up here, with floral lighting, adorably garnished cocktails, and exposed brick walls. This place is ideal for impressing a date or just enjoying a nice meal after a long day of sight-seeing. Don't forget to make a reservation, as this place is well-loved and often busy.
725 Main St, Durango | 970-247-5440
Ernie's Bar
Next up is Ernie's Bar, a service station-themed place strategically located in the midst of a throng of food trucks. Patio seating is available, even when it's chilly, thanks to the outdoor heaters.
The drink menu is heavily cocktail focused and has an impressive list of mezcals and tequilas for you to sample. Bring your pets and enjoy the sunshine and occasional live music.
1100 Main Ave, Durango | 970-422-8482
Starlight Lounge
Sometimes called Moe's, the Starlight Lounge is where you should frequent if you crave entertainment. They have a revolving set of events, including open mic, comedy, poker tournaments, and dancing.
Known as the home of the "bacontini," here, you can expect to enjoy the weather on the patio. Their drink menu primarily revolves around martinis, which is a refreshing change. It's a great spot that always seems to have something fun going on, no matter which night you drop in.
937 Main Ave, Durango | 970-259-9018
Wild Horse Saloon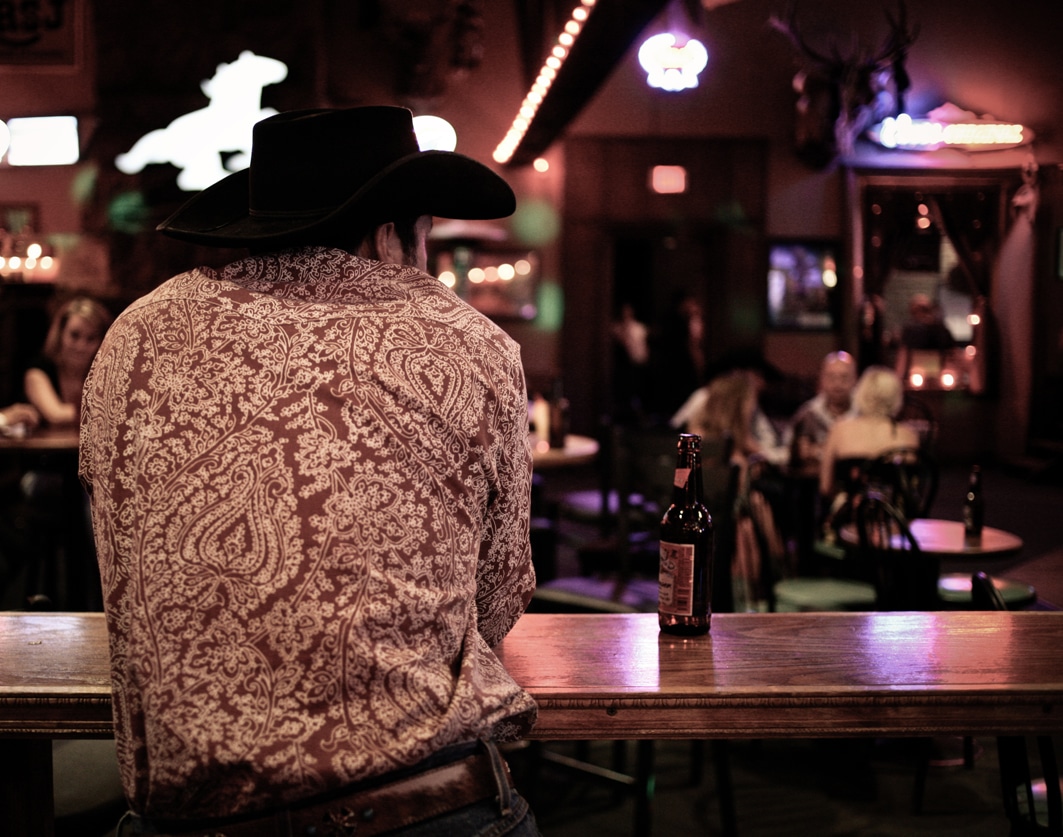 If you need something a little bit more country than rock and roll, the Wild Horse Saloon is your best bet. This country-western bar and dance hall is a place where you can perfect your two-step or dazzle the crowd with your karaoke skills.
Have some honky-tonk fun, wear your boots if you have them, and enjoy the late happy hour from 6 pm – 10 pm.
601 E 2nd Ave #A, Durango | 970-375-2568
Ska Brewing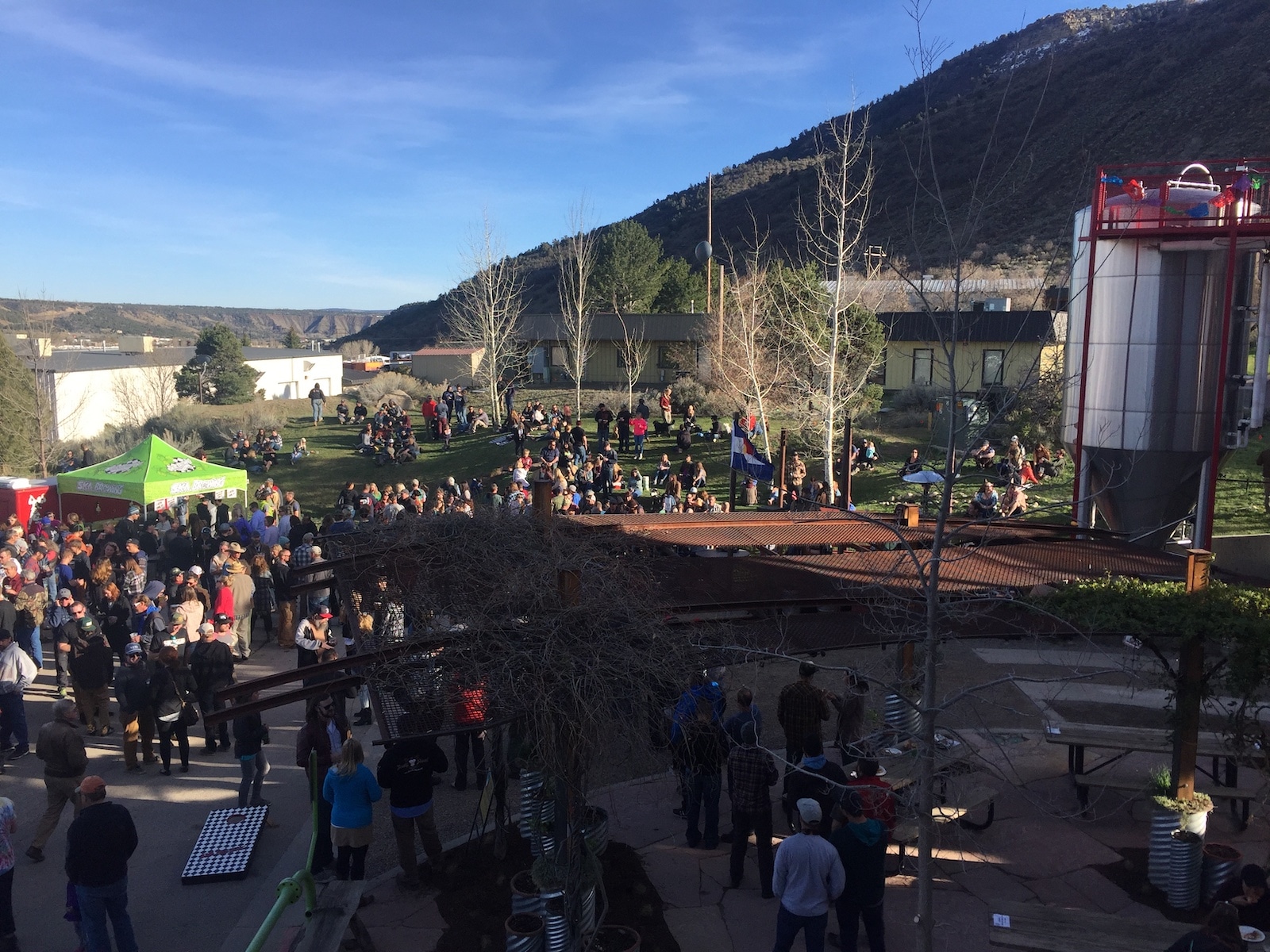 Ska has probably the best backyard space for a cold craft beer on a warm, Durango day, and also for concerts and gatherings. This wind-powered brewery is located off of Highway 160 near the beginning of town just northwest of the Walmart Supercenter. Stop by for happy hour and weekly BBQs.
A handful of their flagship brews include True Blonde, Hazy IPA, Modus Mandarina, Modus Hoperandi IPA and Pinestripe Red Ale. They are closed Sundays and Mondays. Headquartered in Durango, Ska also has a Ska Street Brewstillery in Boulder, Colorado.
225 Girard St, Durango, CO 81303 | 970-247-5792
Those are among the top bars for a fun happy hour and night on the town. Trying any of the above bars is sure to enhance your next visit to Durango. A word to the wise: the elevation means your alcohol tolerance will be lower, so drink responsibility with this in mind.