Snowmass Village near Aspen, CO – where the ski slopes meet sunny patios – offers one of the best apres-ski scenes in the state. Beyond ski season, the best bars in Snowmass Village stay open year-round serving up local brews and crafty cocktails with some of the views in town.
From slope-side with a view to cozy hotel bars here are our favorite bars in Snowmass Village.
The New Belgium Ranger Station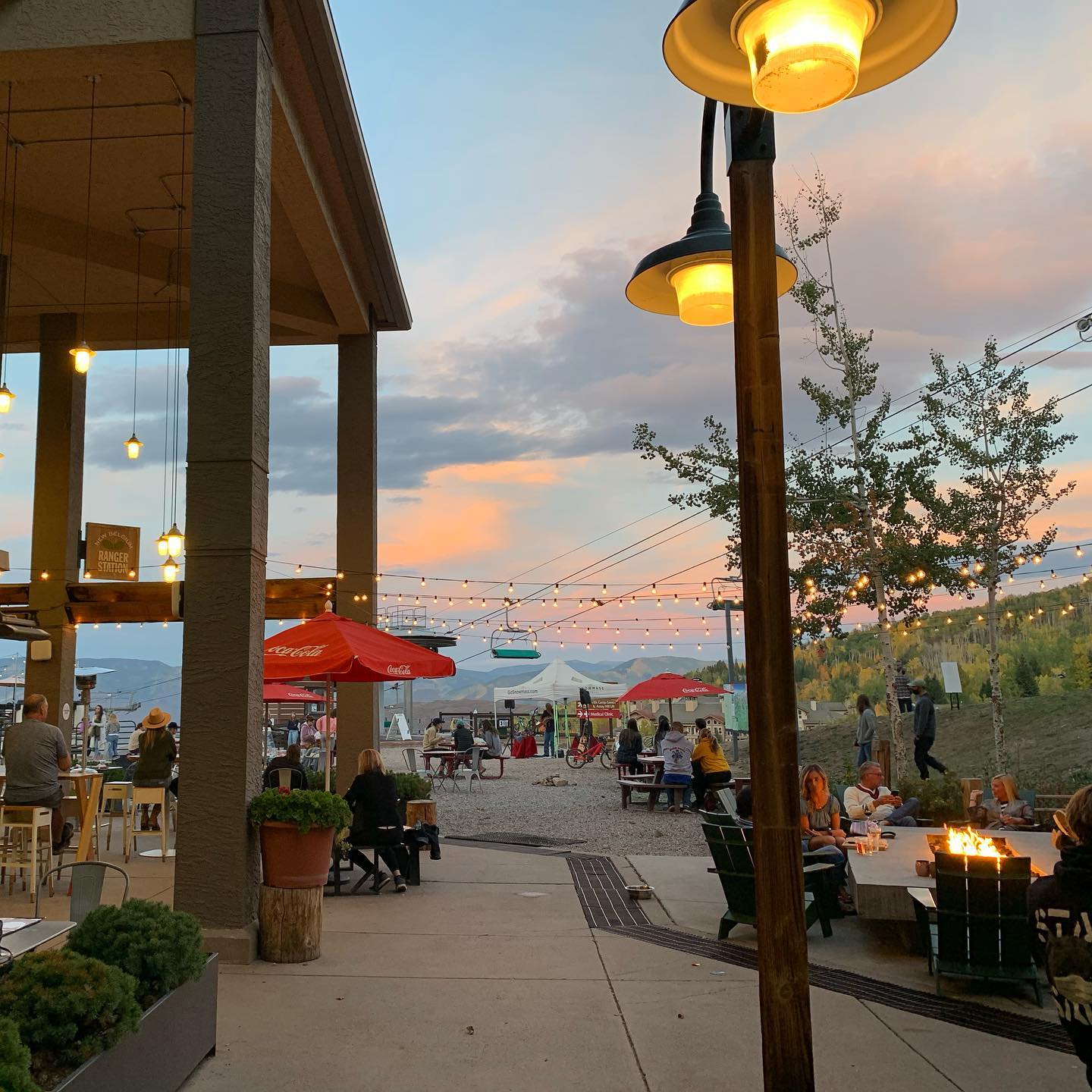 New Belgium is one of the behemoths of Colorado brewing, and in Snowmass Village, you can sip some of Colorado's most recognizable beer and then ski out for your day on the slopes. The location is unbeatable. Here, you can sit outside and watch the skiers if you'd like or warm up inside. Come on the right day of the week, and you'll find live music or a trivia night.
100 Elbert Lane | 970-236-6277 | rangerstation.org
Zane's Tavern
Zane's Tavern is one of those local gems that's hard to find in a small town where you can drink until quite late—even 2:00 am on a Monday night if you're so inclined. Folks who aren't night owls can enjoy their daily happy hour from 3:00 – 5:00 pm. Play pool, foosball, or enjoy the super reasonably priced food (for a mountain town) at this cozy dive full of friendly locals.
10 Village Square | 970-923-3515 | zanestavern.com/snowmass
Slow Groovin Chophouse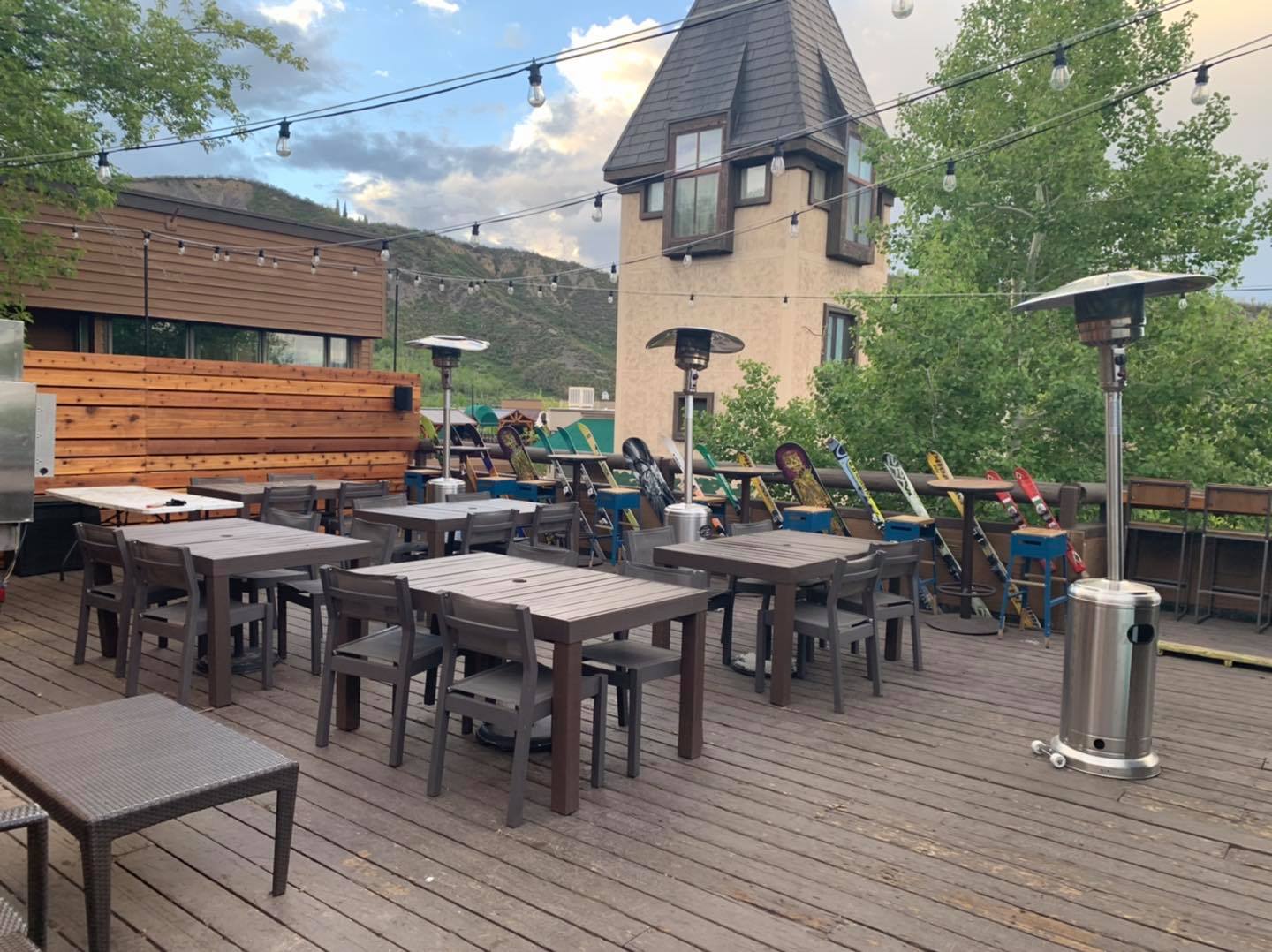 Slow Groovin Chophouse is the place to go when you're craving live music, a carnivore-friendly menu, and a full bar. If you'd like to sit outside and enjoy the Snowmass sunshine, you can. Or, if you want to watch the game and chat up the bartender inside, you have that option as well.
Try something off their Colorado-centric beer list or sip a cocktail or glass of wine. You can even engage in synchronized drinking with one of their shotskis, should the occasion arise. Stop in for their daily happy hour from 3:00 – 5:00 pm.
67 Elbert Lane | 970-429-4761 | slowgroovinsnowmass.com/home-1
Base Camp Bar and Grill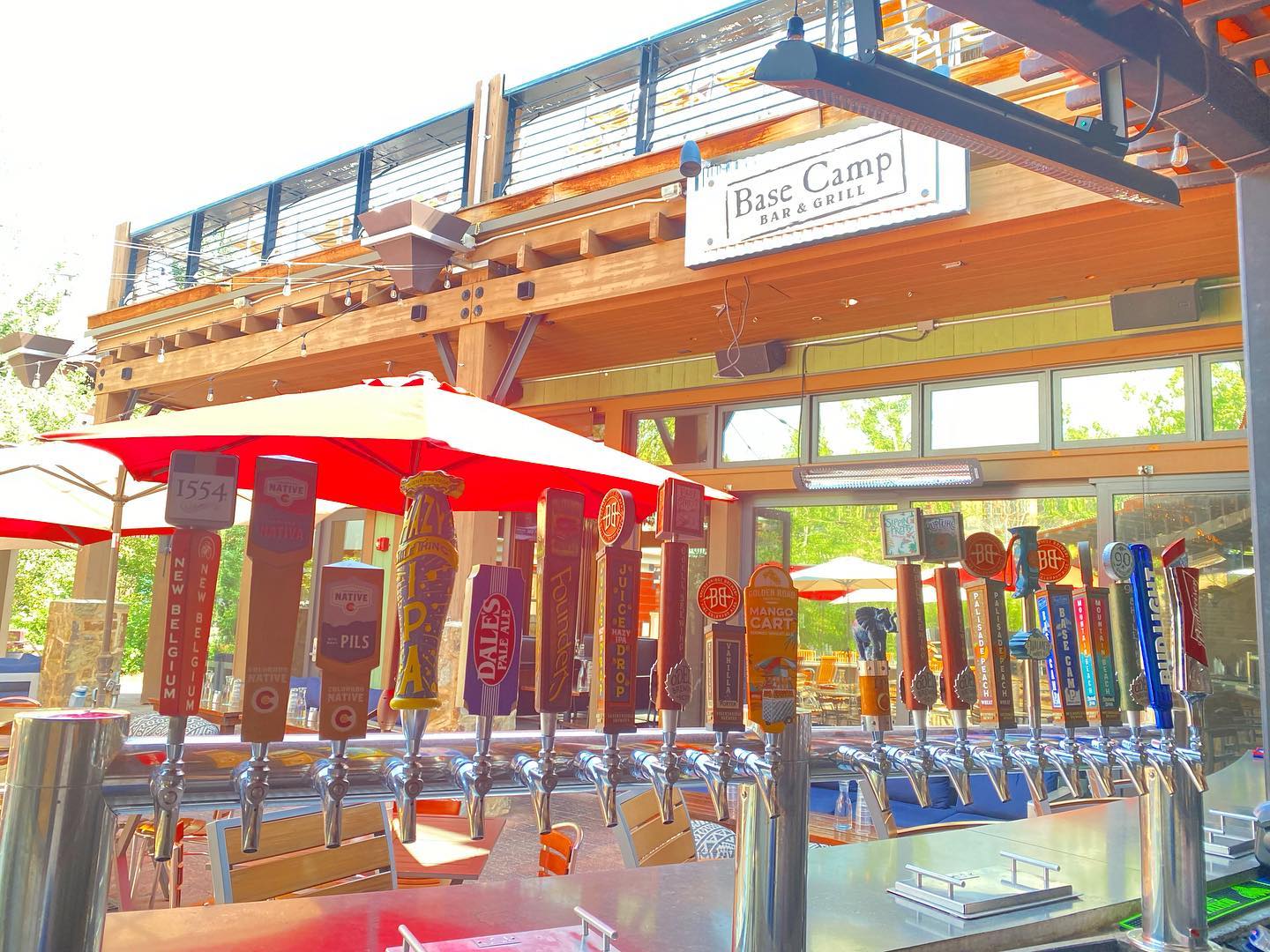 Grab a slopeside drink, watch the happy skiers glide down the mountain, and enjoy the warmth of the firepit at Base Camp Bar and Grill. This place is massive with two floors, three bars, a patio, and an outdoor terrace for you to choose from. Resort prices are in full effect here, but fortunately, the food lives up to the bill. It's a beautiful spot to have an artisan cocktail and take in the unparalleled mountain views.
73 Wood Rd | 970-923-6000 | basecampsnowmass.com
MoxiBar
MoxiBar is part of The Collective in Snowmass Base Village, a family-friendly place with plenty to do. MoxiBar is upstairs with Mix6, a place where you can grab some food alongside your craft cocktail, wine, or beer. There's a lot to pique your interest here, including a front-row seat to the nearby outdoor skating rink, a downstairs game room with a ball pit, and a selfie den in your immediate vicinity.
49 Wood Rd | 970-429-8506 | gosnowmass.com/dining/mix6
Venga Venga Cantina & Tequila Bar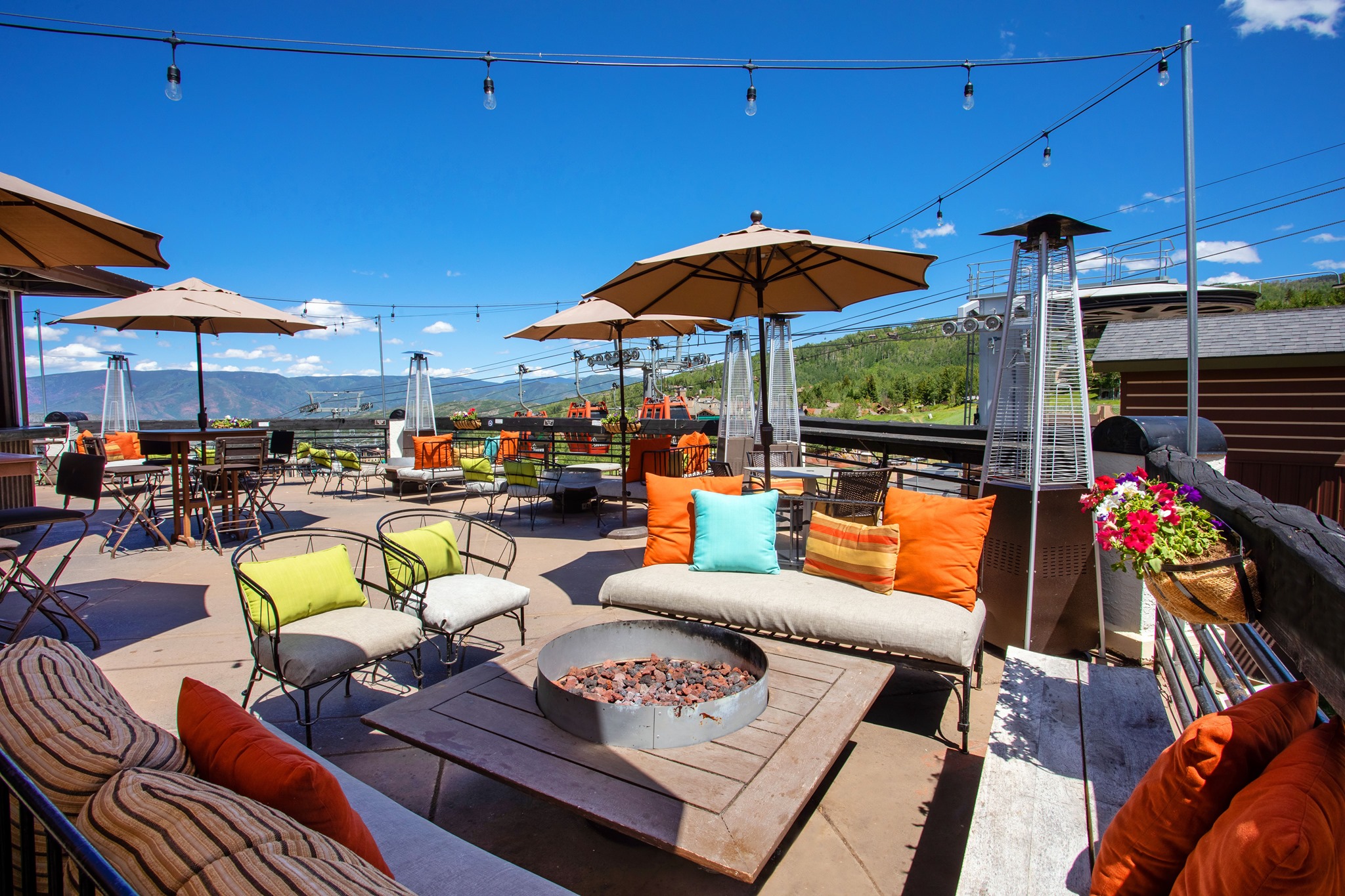 After the adrenaline rush of a day of skiing, there's nothing like warming up with some margaritas and spicy tacos at Venga Venga. Their menu has a lot to offer, from choices for kids to allergen-friendly Mexican dishes to a robust list of tequila tastings. It has a spacious, inviting interior, and its patio has gorgeous views whether you're here for the snow or the sun.
Plus, they have a daily happy hour from 4:00 – 6:00 pm. Snowmass locals frequently bestow awards like "best happy hour" and "best patio" to this place, so it's certainly worth a stop.
105 Daly Lane | 970-923-7777 | eatvengavenga.com
Daly Diner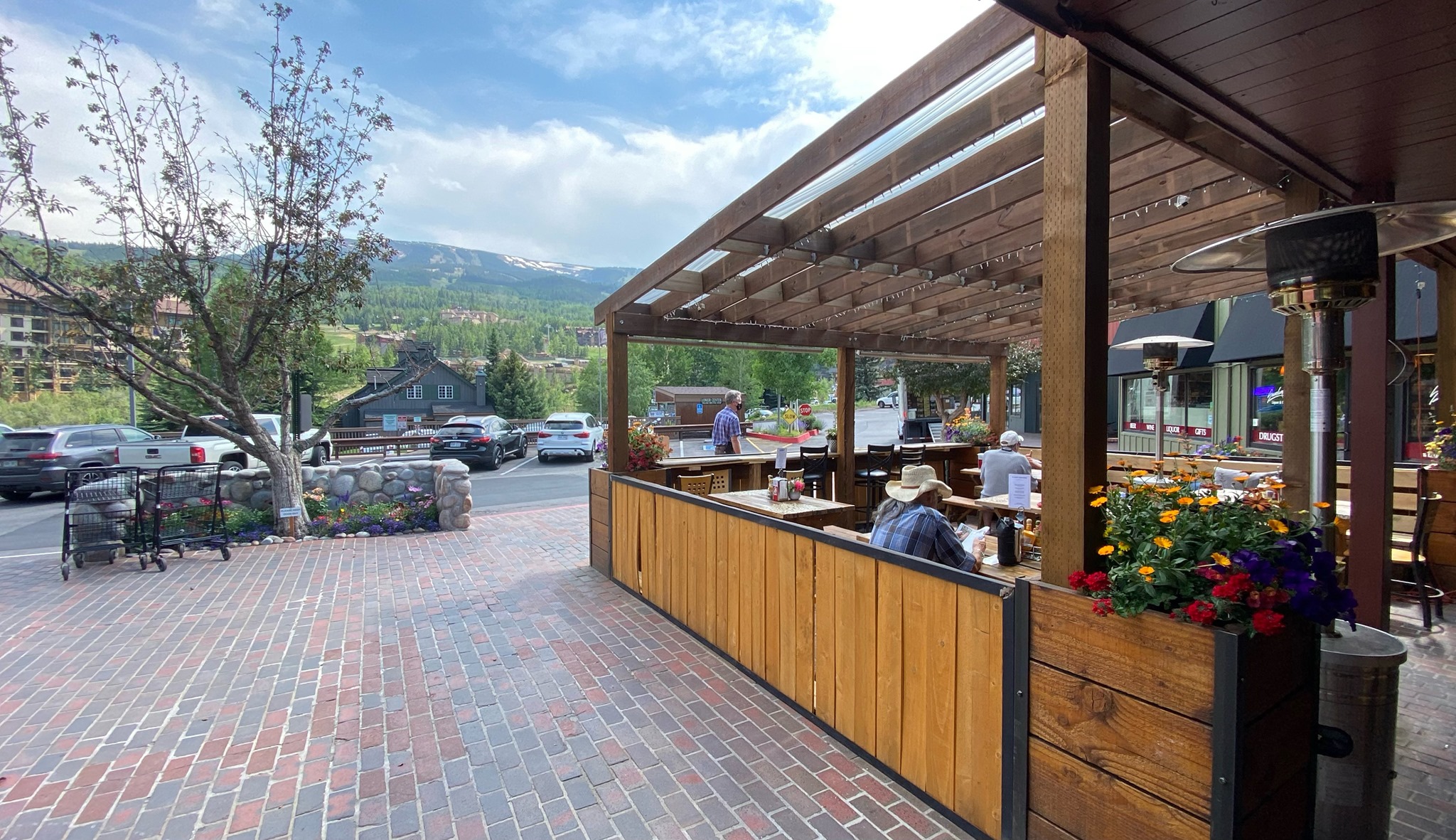 When a heated outdoor patio is where you want to have your breakfast, Daly Diner is where you should head. Breakfast drinks are on the menu here for those who like to start early. The combination of their hearty breakfast dishes and fresh mountain air will kick your hangover to the curb if you have one, but their dinner offerings are equally as delish. Join them for happy hour specials on food each day from 3:00 – 5:00 pm.
16 Kearns Road | 970-429-4037 | dalydiner.com
Slice of Italy
A cozy little Italian joint, Slice of Italy is a great place to quench your thirst and grab some pizza or pasta. It's a pricier stop, but finding consistently delicious food in a town full of tourists is what makes it worth it. Plus, they've got tasty cocktails and beer, and an extensive wine list sure to please even the pickiest of oenophiles.
Sit on the balcony and keep an eye on the slopes or take a selfie in the photo booth at this kid-friendly establishment. Just don't come during the off-season when they typically close.
69 Wood Rd Ste 1210 Base Village | 970-923-2743 | slicesnowmass.com
The Artisan Restaurant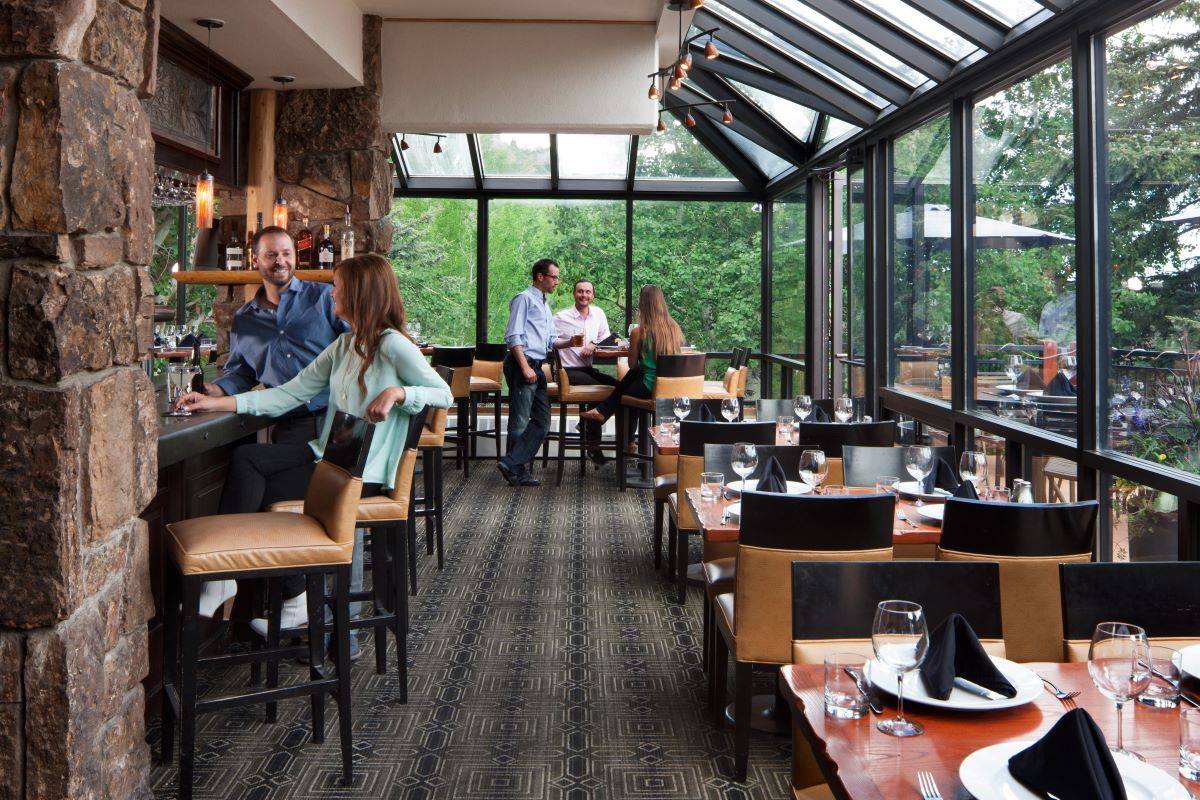 Located inside the Stonebridge Inn, The Artisan Restaurant is an upscale spot for getting a drink in Snowmass—and it won't let you down the way hotel bars often can. They have a cozy fireplace if you sit in the dining area, the bar is full of natural light with floor-to-ceiling windows, and they also have a sunny deck for al fresco drinking if the weather is favorable.
The Artisan Restaurant has a daily happy hour from 3:30 – 5:30 pm, except on Tuesdays when they are closed.
300 Carriage Way | 970-923-2427 | destinationhotels.com/stonebridge-inn/dining
The Stew Pot
Comfort food is a necessity in the winter, especially after a long day of skiing. The oldest restaurant in Snowmass is a quaint little place that serves mostly soup and stew. But The Stew Pot is also a place where you can find seriously affordable beer, wine, and cocktails, especially in this ski resort town. You can sit on their cute patio or warm up inside and take advantage of some of the best-priced drinks in town.
62 Elbert Ln | 970-923-2263 | stewpotsnowmass.com
Once you've found your favorite bars in Snowmass Village, check out the best bars in Aspen just a few miles away.