Denver Tech Center (DTC), Colorado has numerous bars and restaurants, featuring happy hour food and drink specials. These bars are by the Tech Center in Denver, Greenwood Village, Centennial, Englewood and Lone Tree, CO.
About Denver Tech Center, Colorado
The Denver Tech Center is always buzzing around lunch hour and following your standard work shift (around 5pm). There are lots of nice restaurants and bars in the DTC, great for unwinding after the work day. Most restaurants offer specials on food and beverages during happy hour.
​
The Denver Technological Center (DTC) begins at roughly the I-225 exit (200) on I-25 in Denver, and runs south to the Arapahoe Road (SH-88) exit (197) on I-25. These include the towns of Greenwood Village and Centennial.
We include bars from Highway 225 (exit 200) down to Lincoln Avenue (exit 193).
The Dry Creek and County Line exits (196 & 195) of I-25 are in the business sector known as Inverness Business Park. Further down off the C-470 and Lincoln Ave exits (194 & 193) of I-25 is the Meridian Business Park. These exist within the towns of Englewood and Lone Tree, with Highlands Ranch and Littleton more or less straddling County Line Road once you head several blocks west.
Trending in Tech Center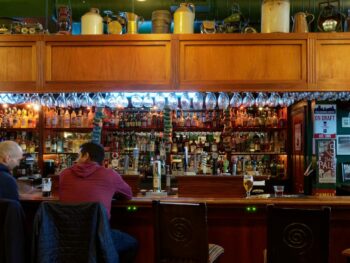 Whether you're looking for the best bar to celebrate St Patty's Day or just enjoy the…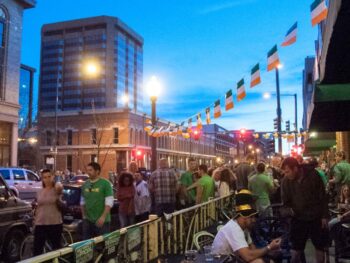 The Mile High City knows how to put on a good party, especially for Saint Patrick's…
Nearby Happy Hours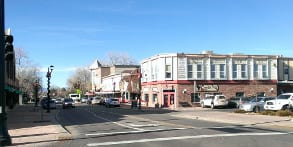 Parker
(southeast)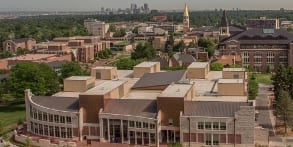 University
(northwest)