With a beautiful backdrop of the giant Lake Dillon and mesmerizing Dillon Dam, Silverthorne is a gorgeous place to be year-round. The tourist hot spot attracts visitors to its variety of shops, bars and restaurants.
It sits at a crossroads of three highways: Highway 9 (north to Kremmling/Steamboat), Highway 6 (south to Dillon and Keystone) and Interstate 70 (west to Frisco/east to Eisenhower Tunnel). The Outlets at Silverthorne is a main attraction, serving up brand-name gear for less. After a long day spent shopping or shredding the nearby slopes, consider these top bars in Silverthorne.
Angry James Brewery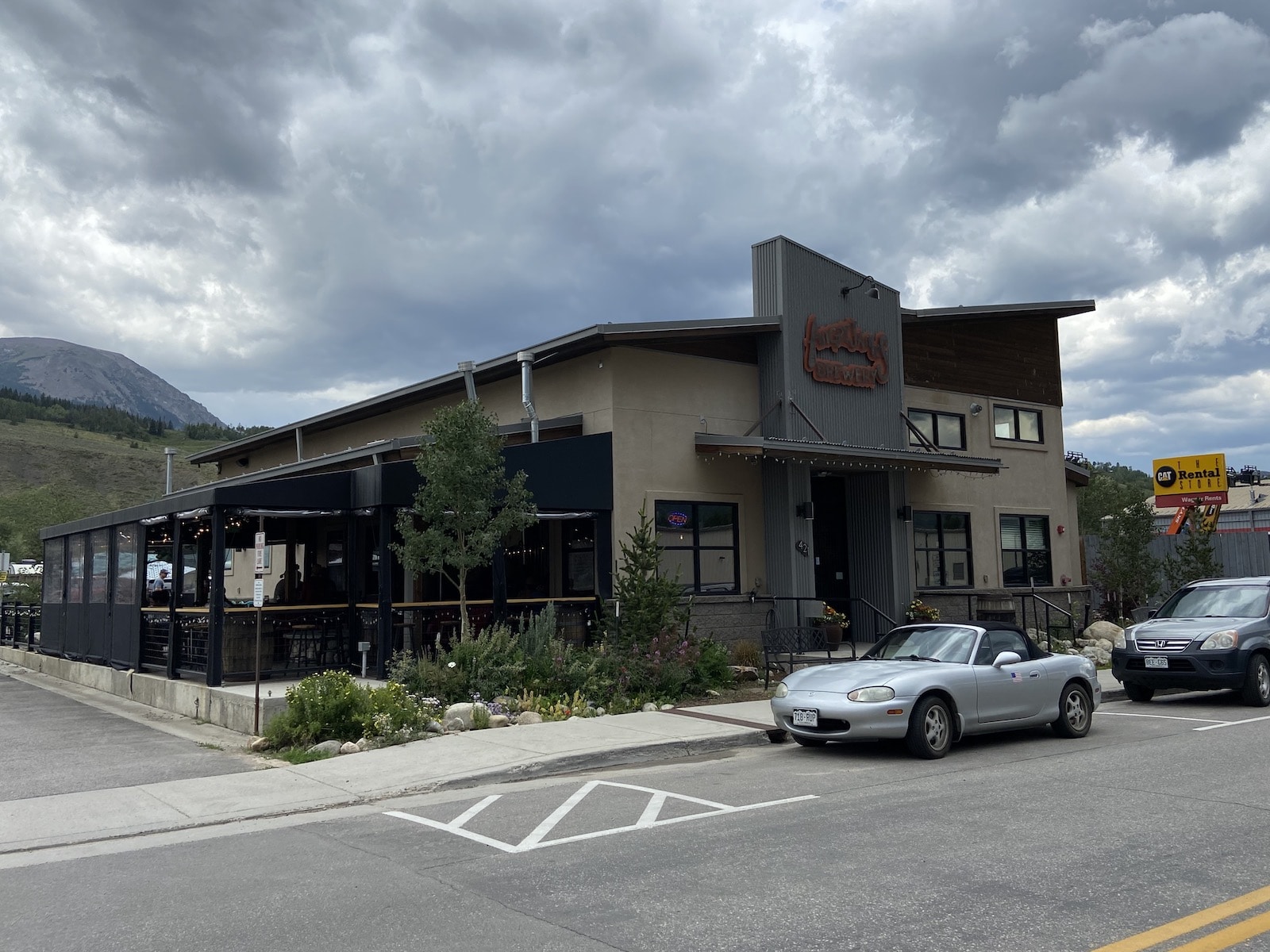 There's nothing better than a great beer and a dog-friendly patio with a fire pit to drink it on. Belly up to the bar and order something off the menu—you can't go wrong with these beers. If you get hungry, order from the kitchen, which shares a space with the brewery and has vegan options.
The locals know how delicious the brews are, so you can expect to wait if you arrive during peak hours. Come for events like live, local music, fun runs, and trivia night, and don't miss their happy hour from 4:00 – 5:00 pm Monday through Thursday.
421 Adams Avenue | 970-455-8800 | angryjamesbrewing.com
Sauce on the Blue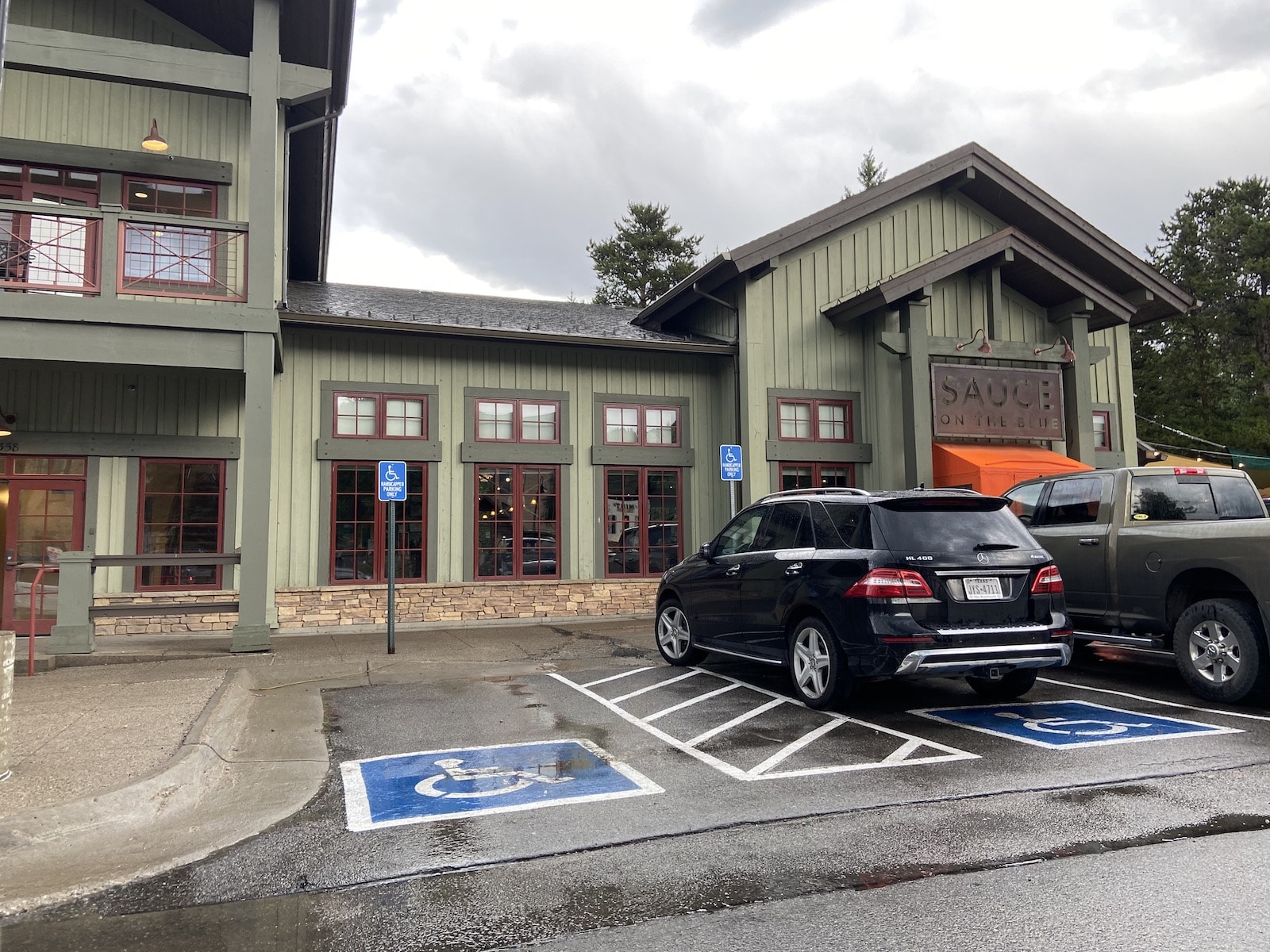 Winner of many "best of" awards, Sauce on the Blue is a beloved spot for Silverthornians who crave family-sized Italian dishes and a beautiful full bar. Sit on the stunning, tree-lined riverside patio and try to decide if the atmosphere or the food is better. Or, sample a flight from their excellent wine list. Meals aren't a steal here, but the quality makes up for the high price tag.
Bonus: this place isn't so fancy that you can't watch the game—they have TVs at the bar for doing just that. Catch their early, daily happy hour from 2:00 – 4:30 pm in the bar and on the patio for specials on drinks and food.
358 Blue River Parkway #H | 970-468-7488 | sauceontheblue.com
Fiesta Jalisco
Fiesta Jalisco is an authentic Mexican restaurant that doubles as one of the best margarita bars in Silverthorne. The menu here is big enough for you to get lost in it. If you're an indecisive person, it could give you trouble, but the divey vibes more than make up for it.
My advice is to saddle up to the bar where you can watch the game, order the appetizer that sounds the best, and focus your attention where it belongs: on the margaritas. There are limited choices for those who would prefer wine or beer. Fiesta Jalisco boasts an extensive tequila list, but the margaritas are the star of the show.
269 Summit Place | 970-468-9552 | fiestajalisco.net
The Baker's Brewery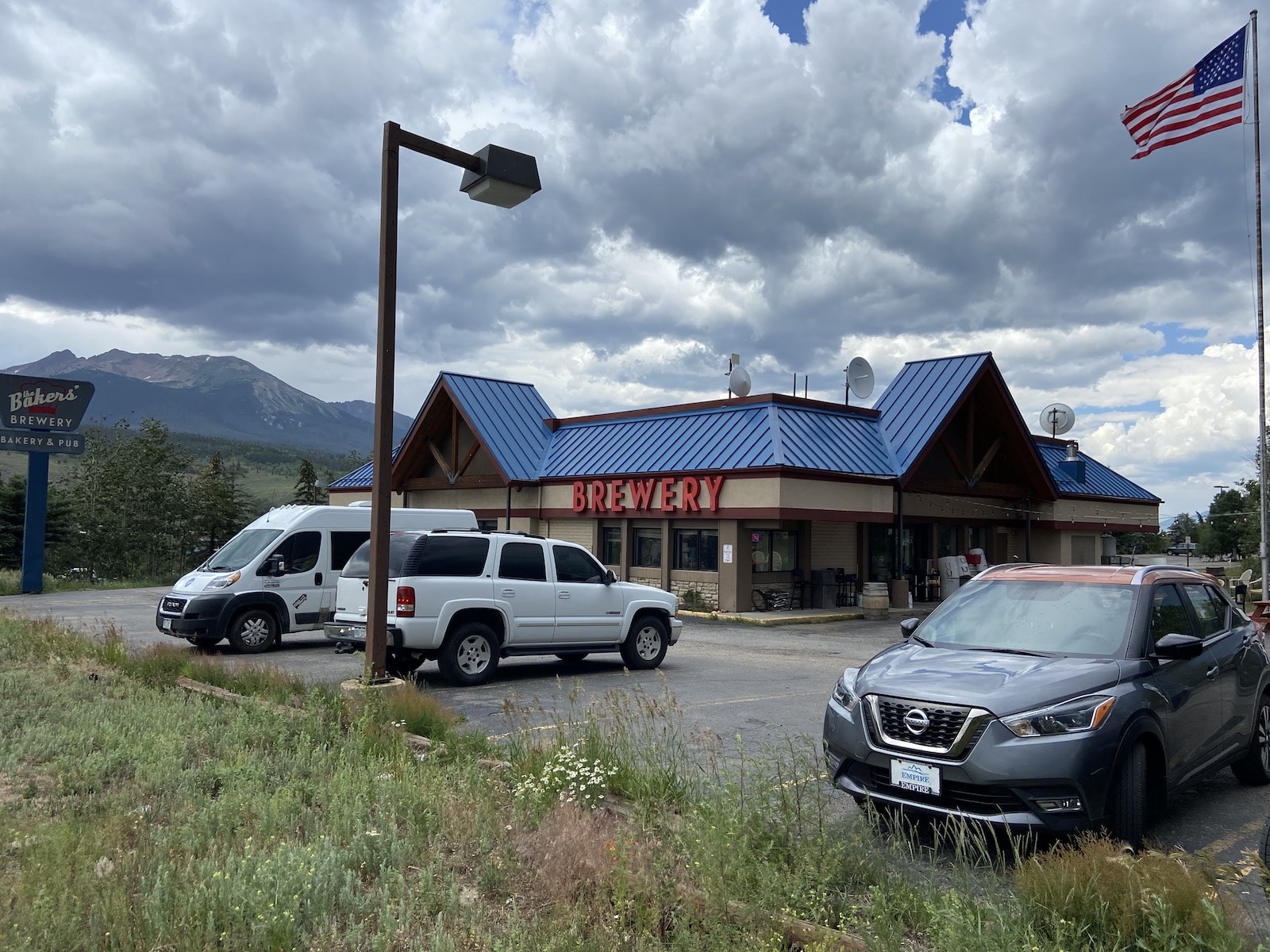 Carb lovers, take heed: there's a place where you can get your favorite from-scratch gluten concoctions in one place. Beers and bread are the specialties here, though you can find much more on the menu.
They've won North American Brewer's Awards several times over for their brews. And, they have several TVs so that you don't miss the latest game. Stop in from 4:00 – 5:00 pm to take advantage of their happy hour drink specials.
531 Silverthorne Lane | 970-468-0170 | thebakersbrewery.com
Timberline Craft Kitchen & Cocktails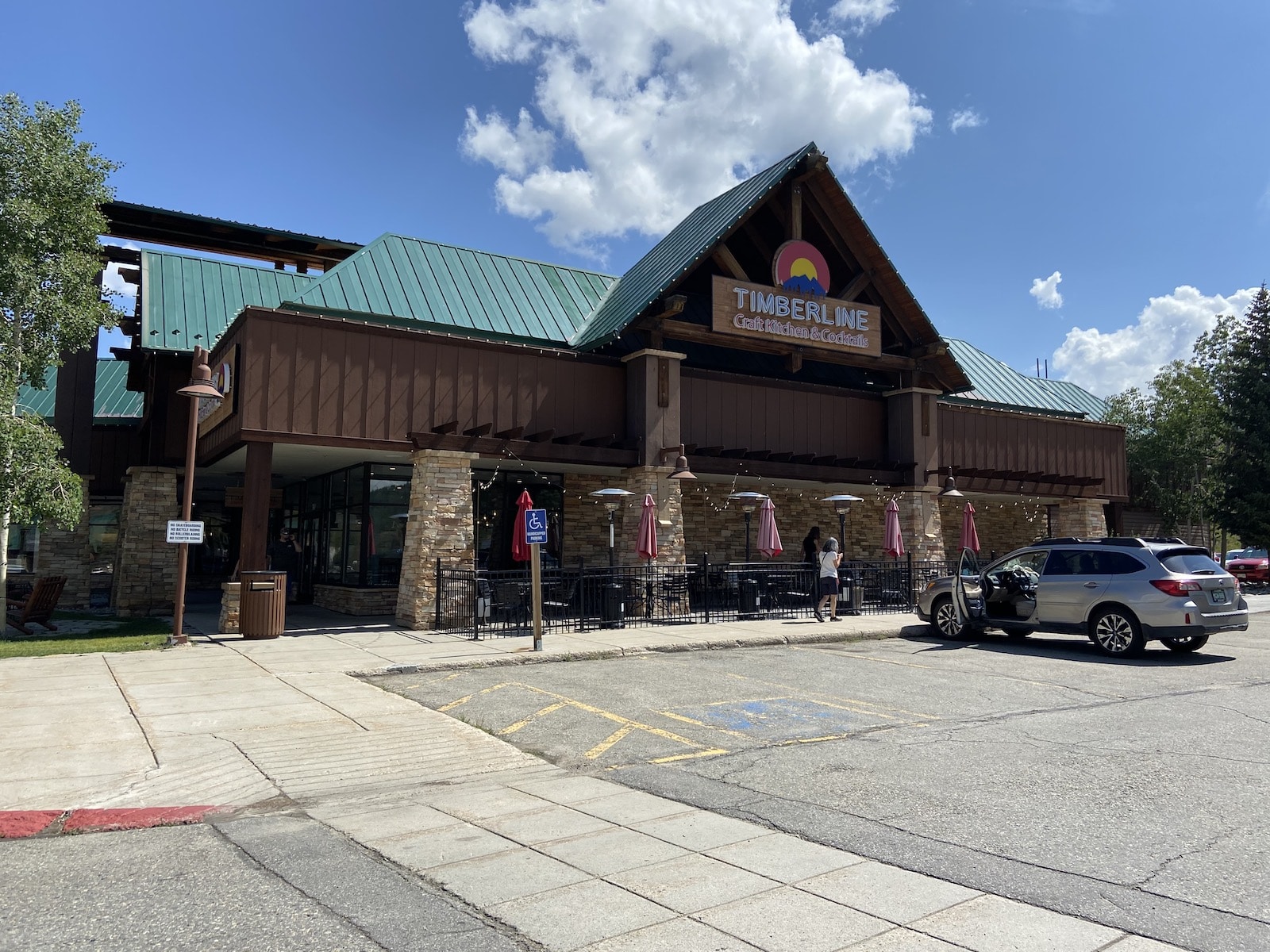 In Silverthorne, there's potentially only one place where you can get a flight of award-winning Bloody Marys, and that's at the Timberline. Timberline Craft Kitchen and Cocktails is the perfect mix of artisan food and hand-crafted cocktails in a relaxed atmosphere. Here you can expect upscale food and drinks for brunch or dinner and extensive cocktail, beer, wine, and Colorado whiskey menus.
Enjoy the impressive mountain views on their patio or watch the game inside. Swing by for their happy hour from 3:00 – 5:30 pm on weekdays to get a deal on food and drinks.
246-Y Rainbow Drive | 970-455-8385 | timberlinecraftkitchen.com
Enza's Delicatessen & Market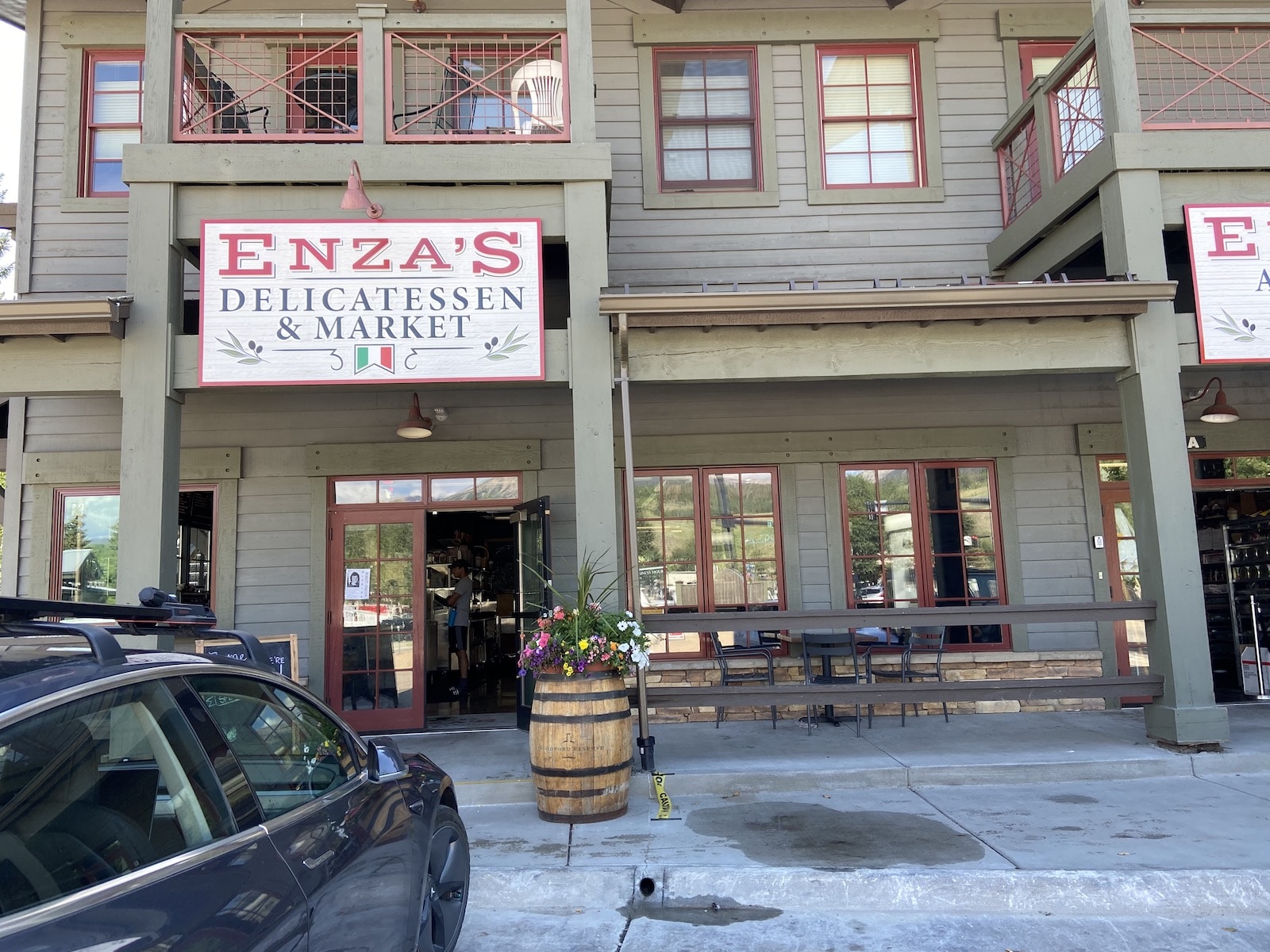 For an early-morning drink, try Enza's Delicatessen and Market, a casual Italian eatery that features crepes, sandwiches, and a mouthwatering break-of-day cocktail list. Sit on their patio and enjoy mountain and riverside views while you enjoy a mimosa or Irish coffee with a breakfast sandwich or bowl.
They serve lunch, too, and coffee for those who are eschewing an early morning buzz. Closing time is 3:00 pm every day, so don't plan on having any late-night drinks here.
358 Blue River Parkway, Unit A | 970-468-7518 | enzasdeliandmarket.com
The Mint Steakhouse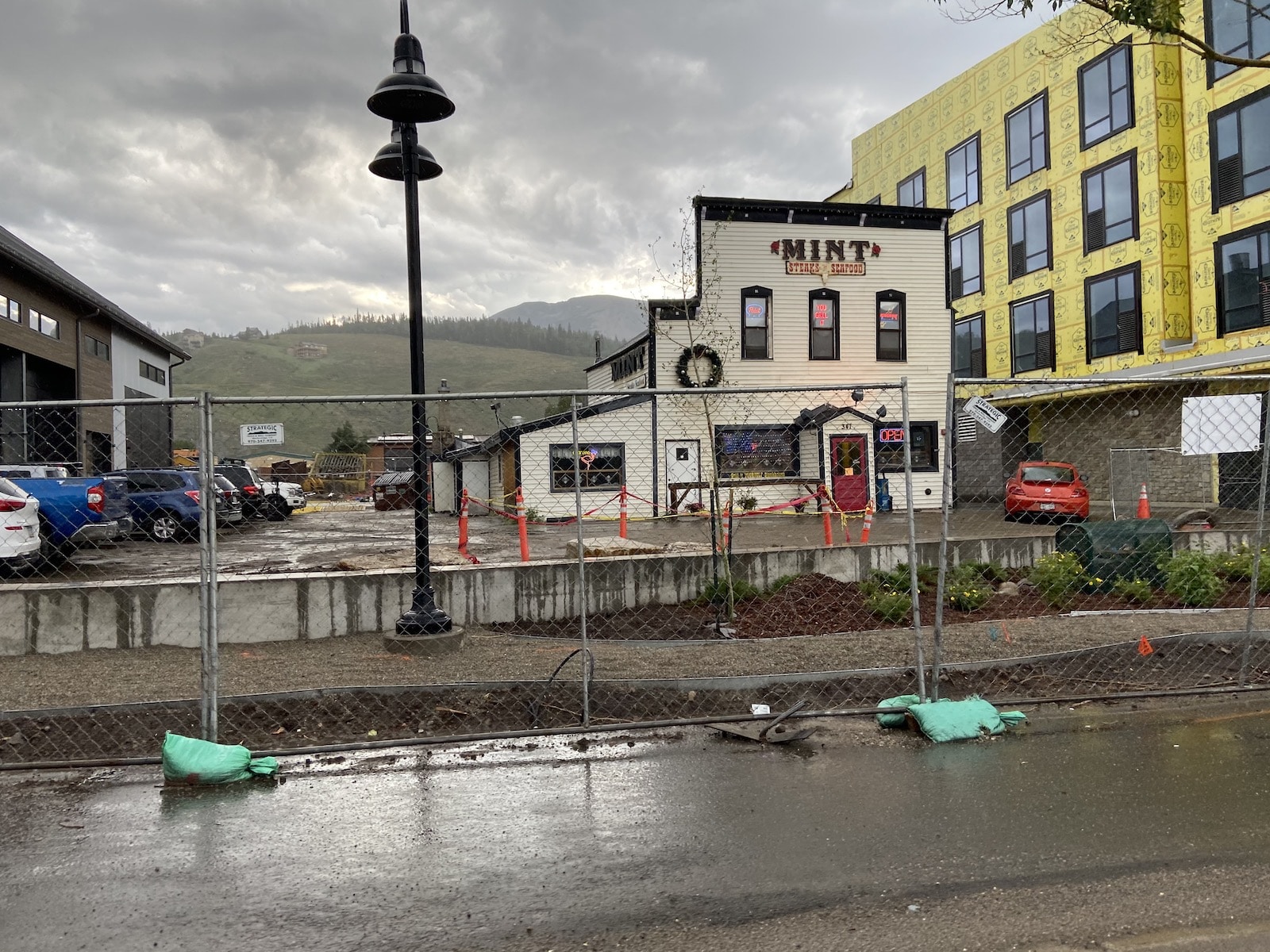 Don't miss the Mint Steakhouse on your next trip to Silverthorne. Touted as Colorado's oldest restaurant and the oldest building in Summit County, The Mint was established in 1862. There's more to see here than the ghosts of Colorado past; The Mint has a historic bar that you will want to belly up to whether or not you're in the mood for a steak.
They also have a unique dining tradition: you order a steak, and then you cook it yourself around a communal grill. They supply the meat, the seasonings, and the sides, and altogether it makes for a distinctive experience that you just can't get anywhere else.
347 Blue River Parkway | 970-468-5247 | mintsteakhouse.com
While you're in the area, don't forget to check out the best bars in Frisco and neighbor Dillon. The fun keeps going on all sides of the lake.