The newest addition to the Front Range's culinary scene, Avanti Boulder, opened its doors on October 3rd, 2020 and has since drawn in foodies from all over.
Boulder's latest food hall, Avanti Food & Beverage on the Pearl Street Mall, serves up flavorful fare and familiar names, all in a cozy-chic atmosphere. The interior is a stark contrast to the previous tenant, the Cheesecake Factory, with its butcher block tables, a sleek black banquette-style seating, and fanciful lighting.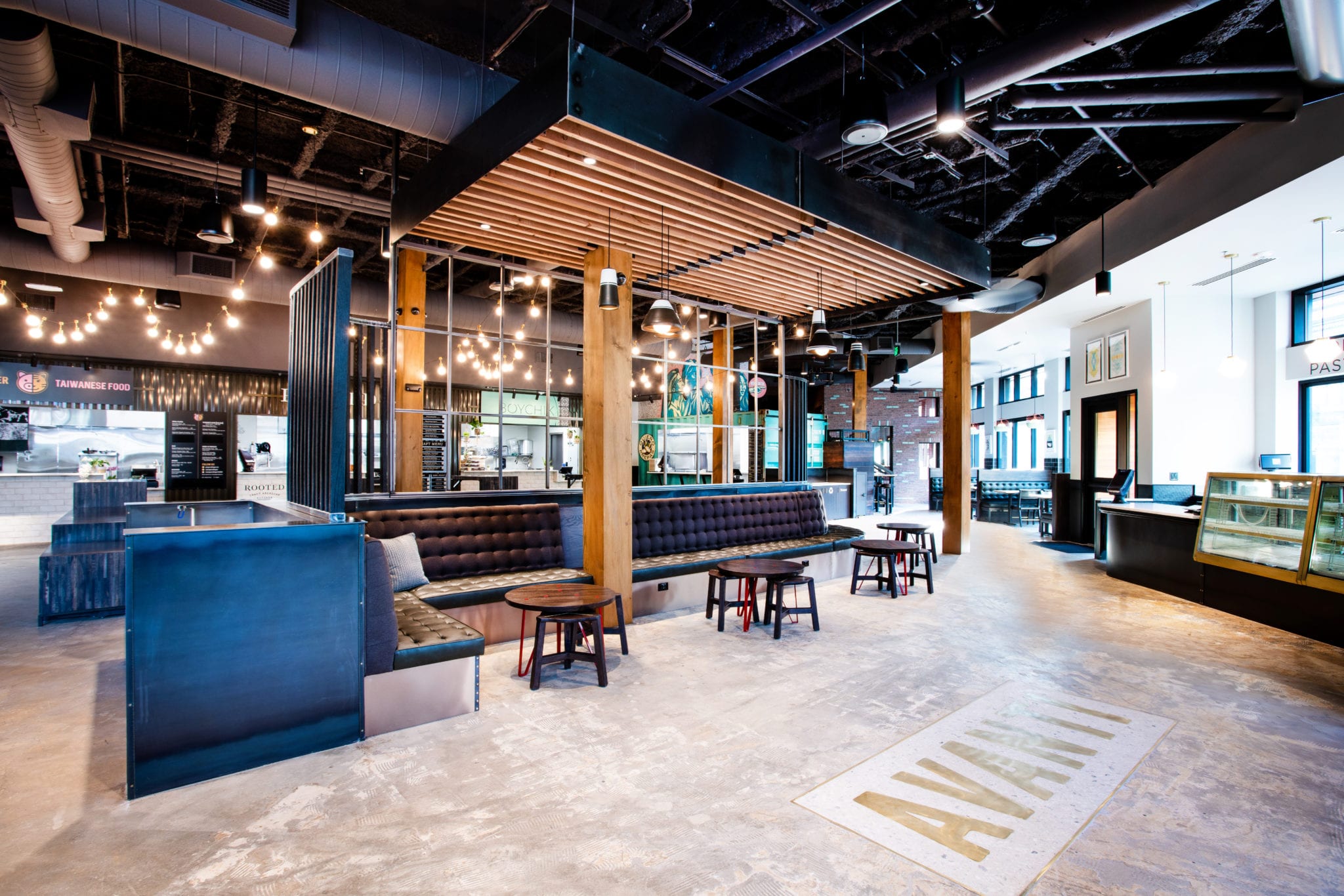 Its masterpiece though is the beautiful rooftop patio where patrons can take in breathtaking views of the scenic Flatirons and downtown Boulder. Dine in style with outdoor and indoor seating that blend together as soon as the garage door windows open.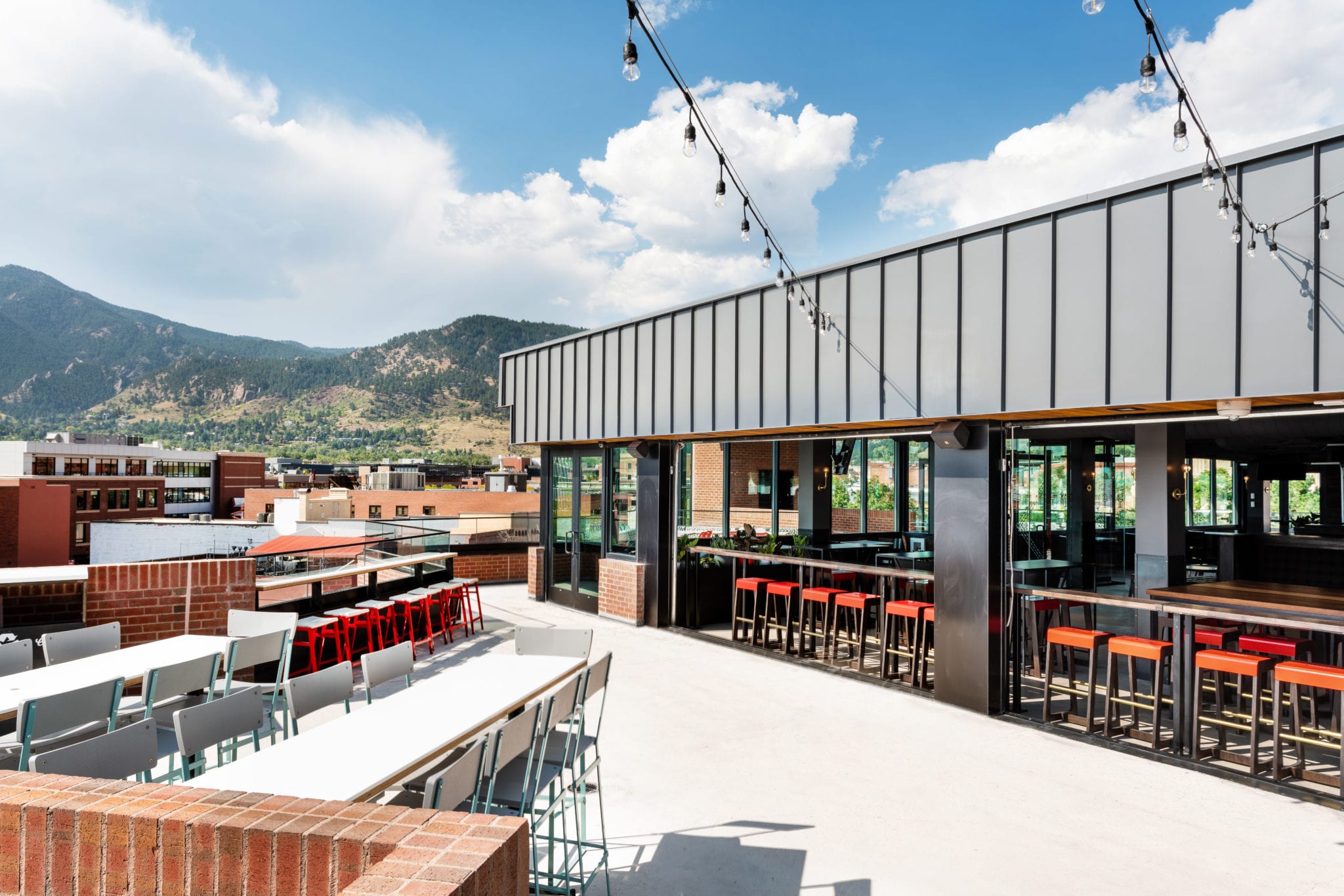 But, where to begin? Complement the stunning views and stylish ambiance with a taste of fresh and creative dishes from Avanti's food collection below. Avanti's restaurants include,  in no particular order:
BoyChik
Pig and Tiger
Rye Society
Rooted Craft American Kitchen
New Yorkese
Quiero Arepas
They also offer Method Roasters for those looking for a carefully crafted cup of joe.
1. boychik
Beginning with BoyChik, a middle eastern-inspired restaurant that serves traditional cuisine with a modern interpretation. Reflective of the restaurant's name, a Yiddish term of endearment, the menu is naturally healthy, with fresh ingredients that are both comforting and crab-able. Familiar with the Colorado food scene, owners Charles Troup and Chase Devitt continue to impress along with their other endeavors.
Executive chef and part-owner at Brider Rotisserie in Denver, Chase is also chef and owner of Miner's Meat & Cheese in Golden. While Charles brings years of restaurant experience with some well-known names in his pocket, such as Oak at Fourteenth, Safta, and Departure.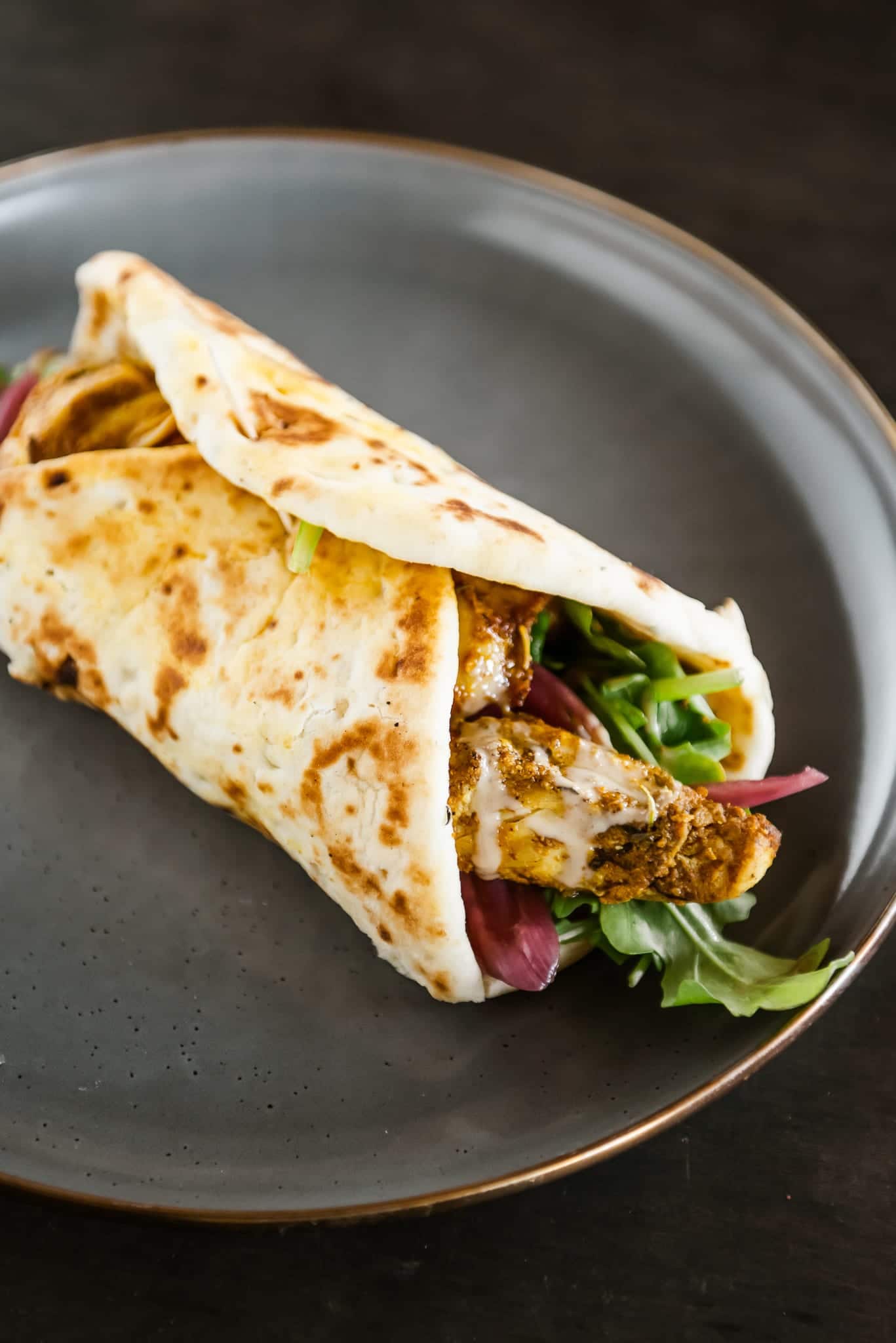 Food to try: With the focus of the kitchen being the Shawarma pit, try the Chicken Shawarma Wrap along with the healthy and delicious gluten-free Quinoa Tabbouleh, plus the fried cauliflower sprinkled with labneh, sumac, and mint, for a taste like no other.
2. pig and tiger
Next on the list is Pig and Tiger serving up modern Taiwanese cuisine utilizing local Colorado farms. The menu is inspired by Chef Darren Chang's Taiwanese-American upbringing and Chef Travis Masar's 10+ years of experience in Asian cuisine. Travis's resume also reads with a former chef at Uncle and a contestant on Top Chef, season 11. Travis and Darren met in Los Angeles while working as executive chef and sous chef at fellow Top Chef alumni Shirley Chung's restaurant, Ms. Chi Cafe.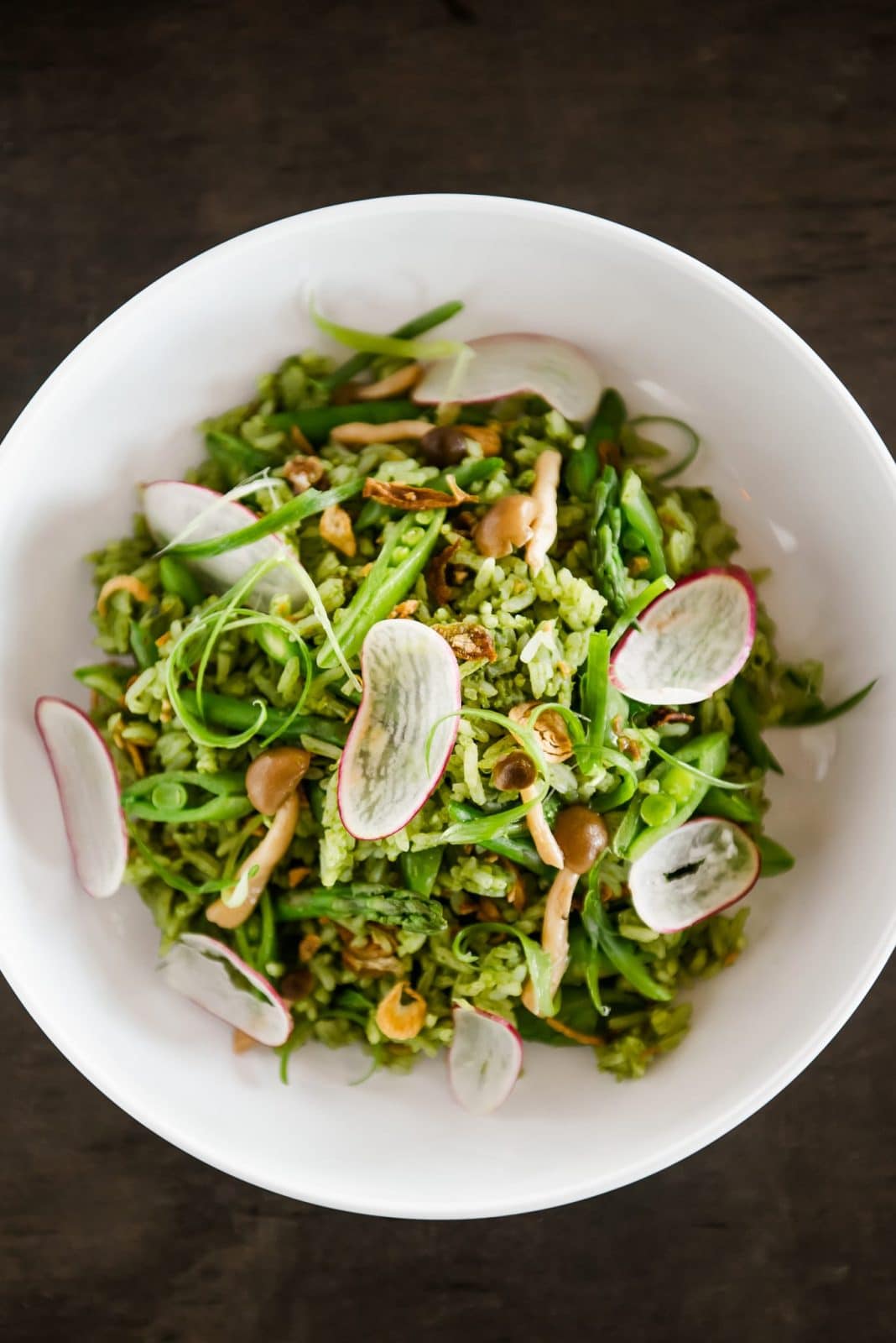 Food to try: A staple for the duo, the O.G. pork belly buns are a must-try with perfect pork, topped with pickled mustard greens. Continue with the jade rice and seasonal veggie dumplings, which will always be found on the menu.
3. rye society
Reacquainting Boulder with a Jewish deli, Rye Society brings the neighborhood delicatessen to a new level by offering gourmet, made-from-scratch Jewish cuisine, using old family recipes with contemporary updates. Hospitality veteran and Boulder native, Jerrod Rosen–who was born and raised in Boulder is collaborating with Operating Partner Ross Goldberg, formerly of the Walnut Group (The Med, Brasserie Ten Ten, and Via Perla).
Featuring many of the most popular items from its Denver location, Rye Society showcases Rosen's Jewish family recipes passed down through several generations and updated for the modern palette.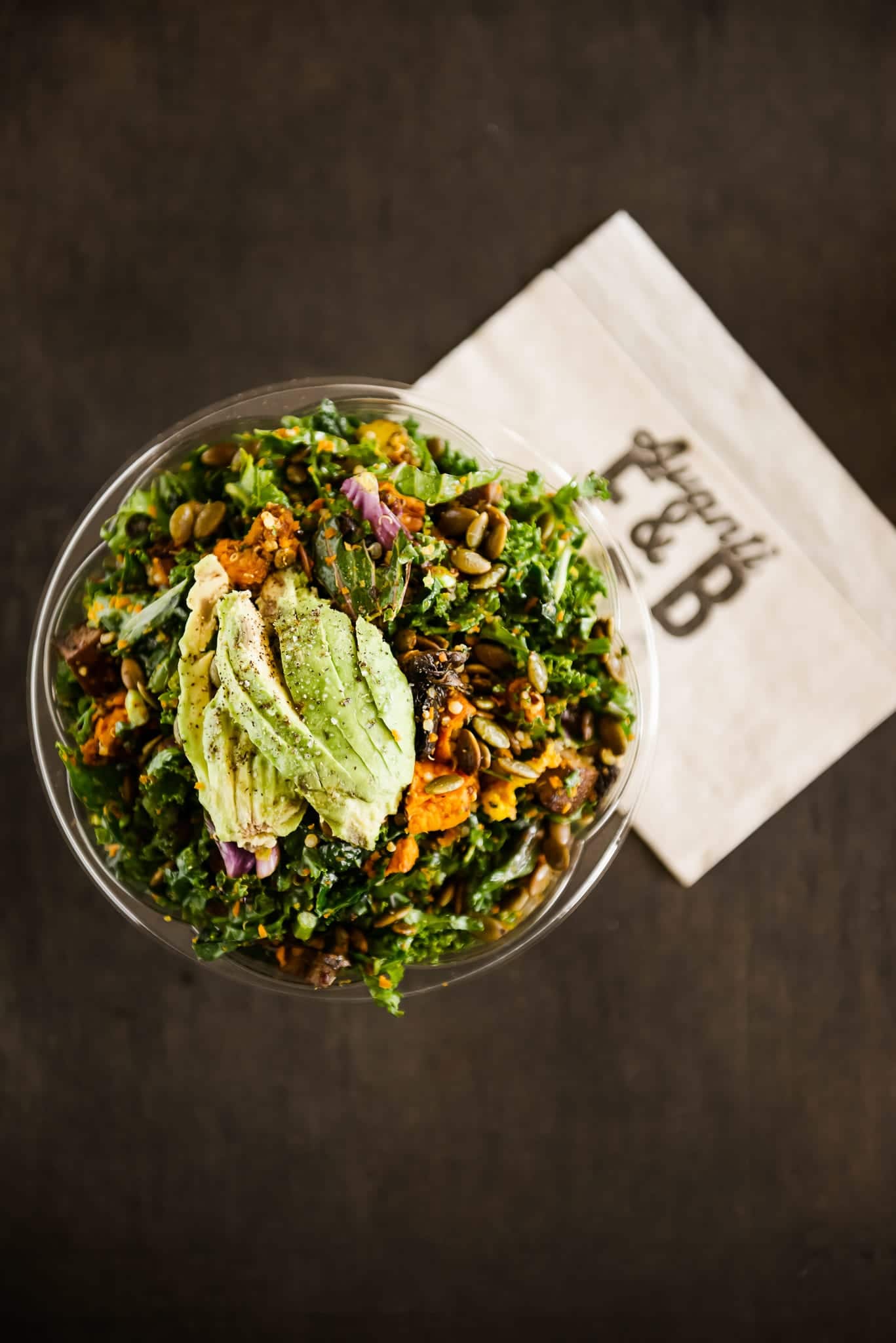 Food to try: Inspired by his doctor sister, healthy eating has never been easier with Dr. Rosen's Feel Good Bowl, a well-rounded blend of mushrooms, sweet potatoes, kale, curry roasted cauliflower, avocado, and more. Feel even better about your next choice with the Hebrew Hammer, a bagel deli sandwich crammed with Acme lox, cappers, tomato, pickled red onion, cucumber, dill, and plain shmear.
4. rooted craft American kitchen
Rooted Craft American Kitchen is an upscale fast-casual restaurant headed up by Nicholas Kayser. Jumping into his first solo endeavor, Kayser is a world-renowned chef with a few Michelin recommended restaurants as a reference. With a focus on food transparency, Rooted will serve refined classic Americana favorites with a focus on using locally sourced produce and the highest quality foods from respected sources.
The carefully crafted menu will be split into artisanal craft favorites such as the Rooted Wagyu Burger and Southern Fried Chicken and a Market menu, which will highlight seasonal vegetables and grains with plenty of vegetarian and vegan options.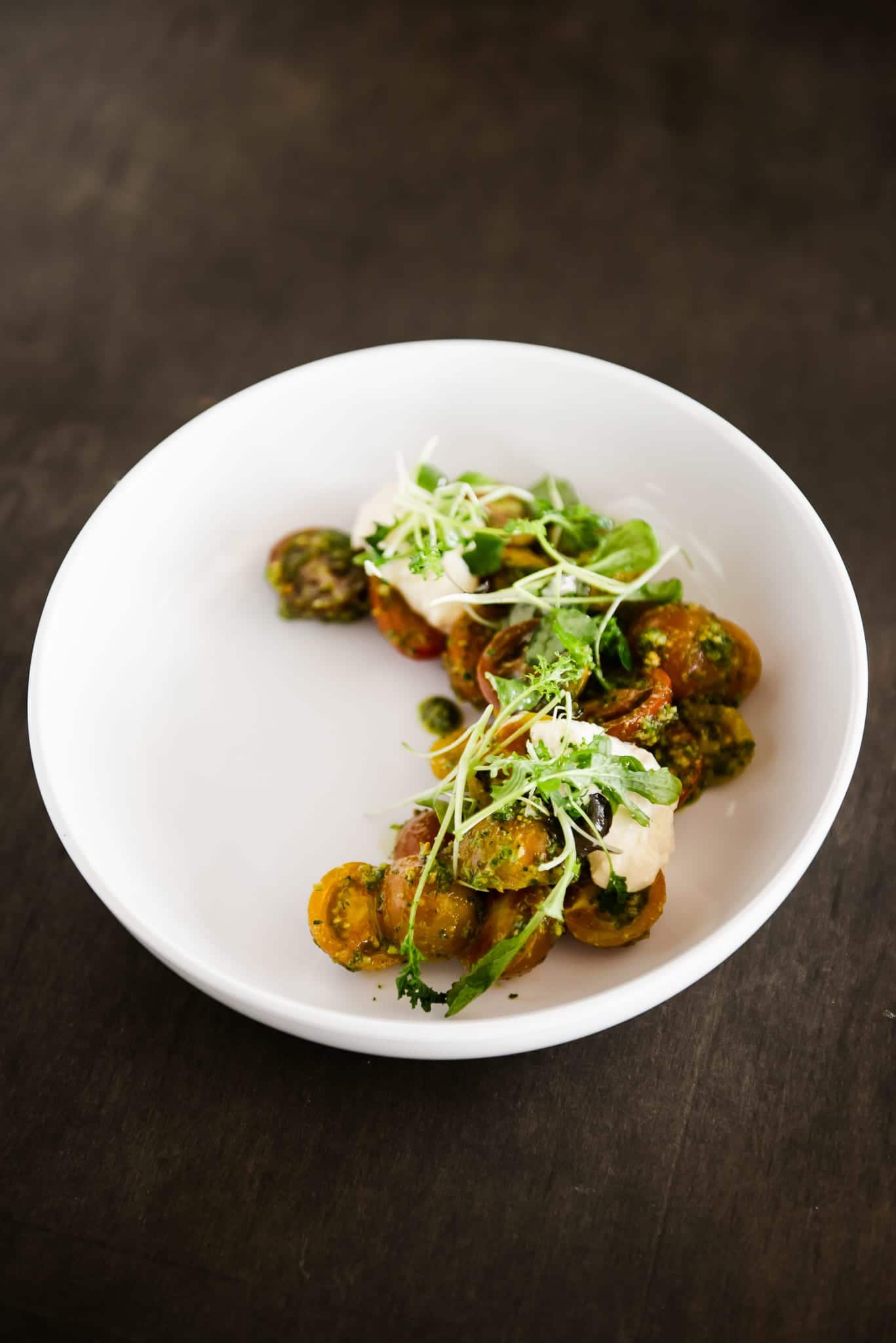 Food to try: Start off with a classic with a twist, the baby heirloom tomato Caprese with pistachio pesto, wildflowers, and cashew ricotta, or the toasted grain risotto from the market menu. Crafted with flavor, dive into the dirty south fried chicken sandwich for something with a little kick.
5. new yorkese
Setting the scene on Avanti's rooftop, the New Yorkese is a pizza concept from Steve Redzikowski, the chef and owner of Oak at Fourteenth, that is all about the dough. The crust is an impressive combination of NY style with the "chew" of a classic Naples pizza. In addition to owning Oak, Redzikowski has worked in some of the best restaurants in the country including Jean Georges restaurant (New York), Frasca, Cyrus Restaurant (Napa Valley), and The Little Nell.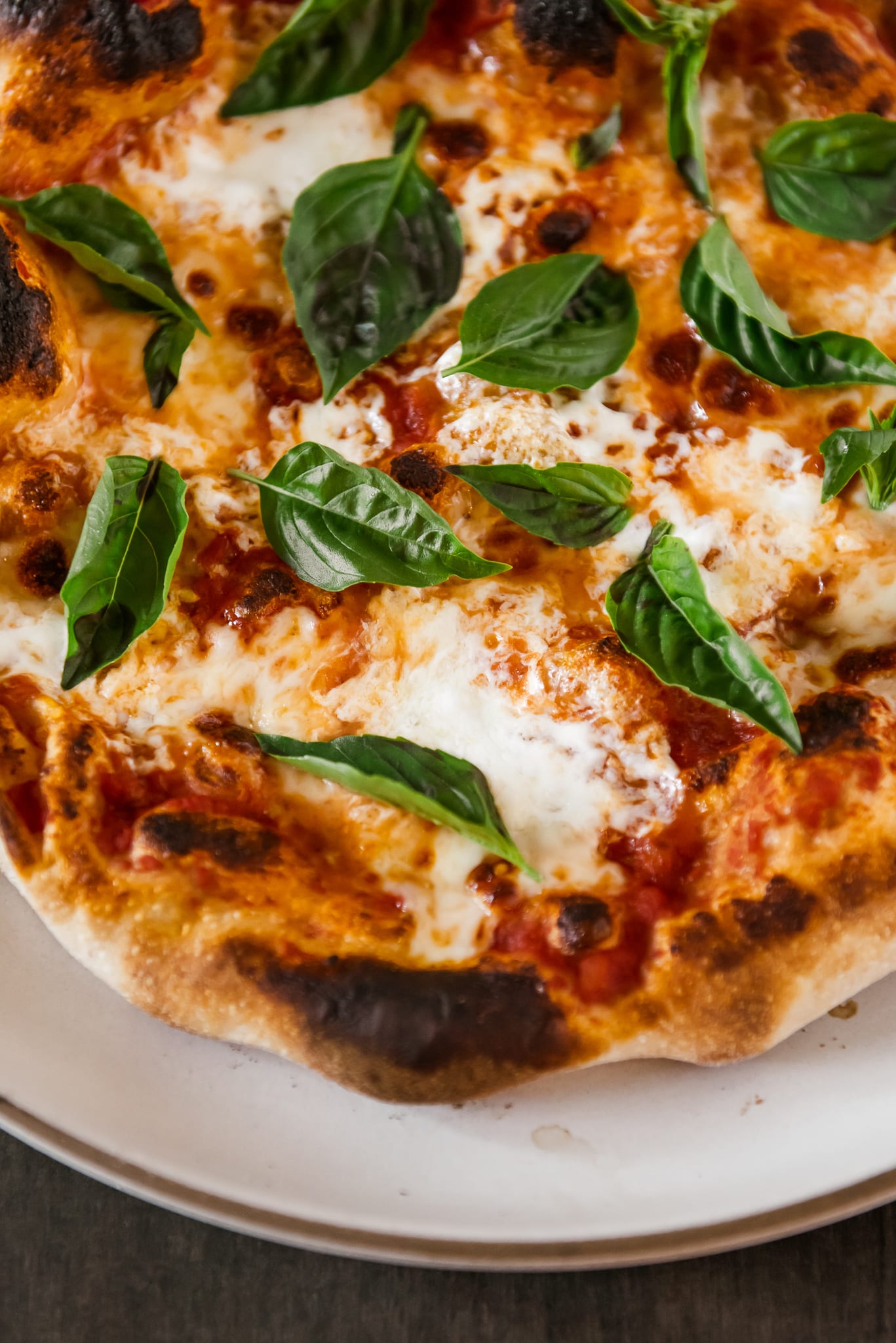 Food to try: You can't go wrong with the Basic B pizza, or really any of their pizzas. But be sure to start off with a wedge-style caesar salad made with a fish sauce, not anchovy, and a large warm pretzel with unlikely, but delicious complements of cheese, chili, and fennel.
6. quiero arepas
Last, but certainly not least, Quiero Arepas, Denver's highly acclaimed Venezuelan arepa concept, opened its third location at Avanti in Boulder, helping to celebrate their 10 year anniversary this year. Owned and operated by Igor and Beckie Panasewicz–a husband and wife team–the concept began at the Cherry Creek Farmers markets in Denver and grew into a food truck with a cult following.
Patrons feel good about their 100% gluten-free menu and a made-from-scratch focus on the Venezuelan arepa, a corn-based flatbread that is stuffed like a sandwich.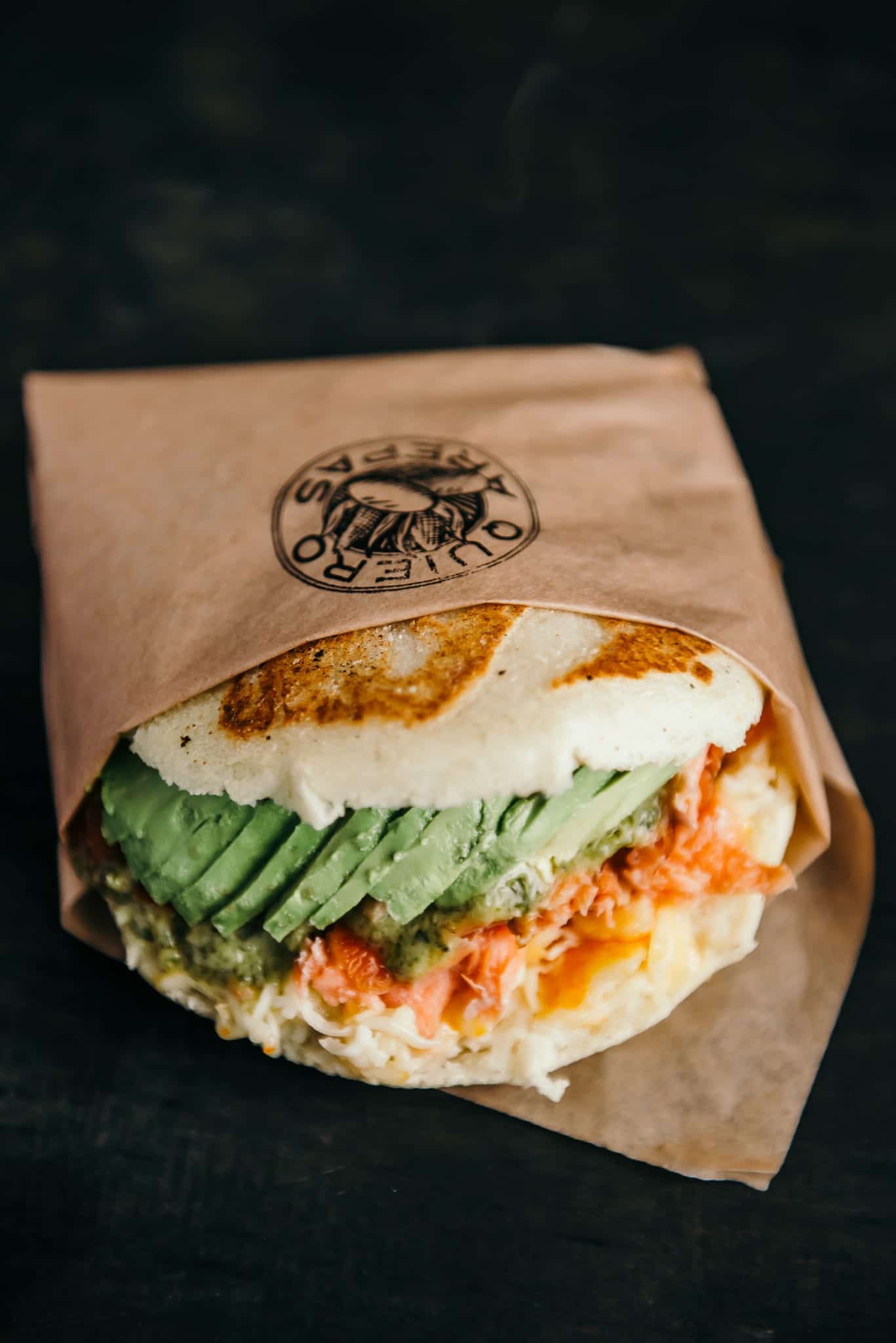 Food to try: go with the arepa that started it all, the El Caribe. Fixed with locally smoked salmon, capers, avocado, cheese, and an avocado-cilantro house sauce. Pair with or try it on its own, the side of sweet plantains for undeniably good food.
Don't forget to top it all off with a drink from the bar where they serve up local craft beer, wine, and a delightful Old Fashioned. Or if booze isn't your thing, stop by the counter at Method Roasters for a matcha latte or a classic hot chocolate.
Dig in and enjoy!
FYI – There is another Avanti F&B in Denver, located in the Lower Highland neighborhood.
Details
Address: 1401 Pearl St, Boulder, CO 80302
Phone: 720-343-7757
Website: boulder.avantifandb.com