Castle Rock is Denver's southern suburb for those looking to escape the metropolitan bustle and have convenient access to Colorado Springs. This front range town of nearly 63,000 residents boasts a cool array of bars, breweries and saloons.
Whether you're just passing through and need to escape the interstate for a minute, live here, or are doing some shopping at the outlet malls, Castle Rock has plenty of top bars and restaurants to imbibe. Let's look at some of the best choices for everything from happy hour to a late night pint.
Wild Blue Yonder Brewing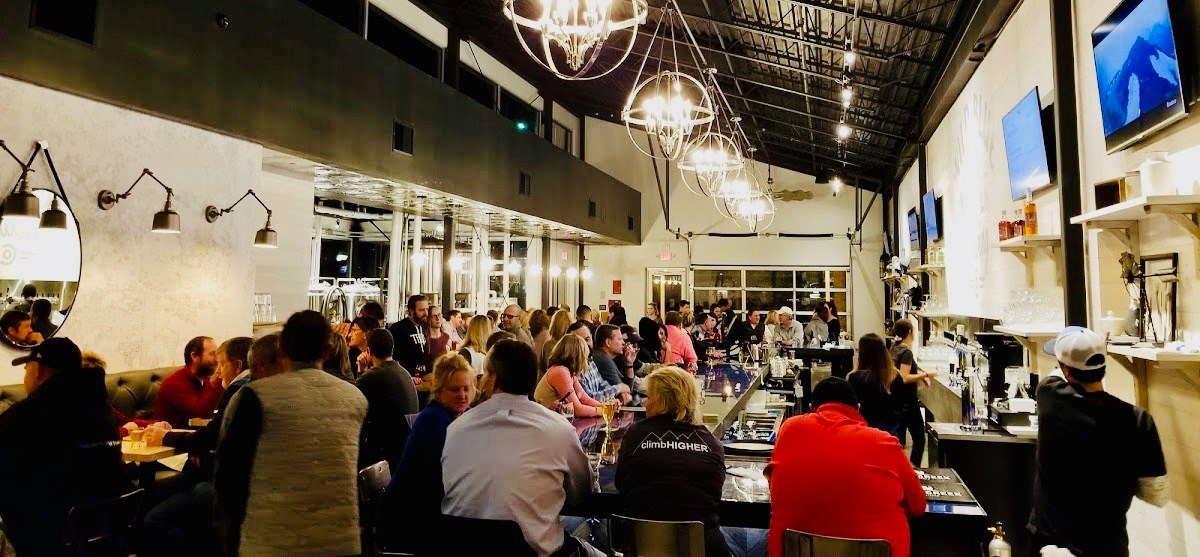 Castle Rock breweries seem to intuitively understand what Coloradans want: to sit on a patio and enjoy the weather with their dog and a cold beer. And Wild Blue Yonder Brewing is the perfect place to do precisely that. Located in historic downtown Castle Rock, this brewery has plenty of space, including a converted Victorian home built in the early 1900s.
You can play cornhole in the beer garden or enjoy the open, airy ambiance of the bar. The food menu is loaded with playful puns like the Embassy Beets Salad and Edgar Allan Po'boy, but, more importantly, everything here is delicious. Plus, they have a kids menu and wine, cider, and cocktail options.
519 Wilcox Street | 303-814-3663 | wildblueyonderbrewing.com
Crush Wine Bar
If you're looking for the perfect date night spot, look no further than Crush Wine Bar. Crush Wine Bar crushes the wine-bar scene in Castle Rock. They also offer a small selection of beers and non-alcoholic drinks for those who aren't in the mood for vino of any kind. However, this place has an impressive wine list, so your best bet is to grab your favorite oenophiles, a charcuterie board, and a wine flight, and soak in the ambiance. But don't come on Sundays, as they are closed.
3911 Ambrosia Street | 720-361-2121 | crushwineandfood.com
The Whiskey Lodge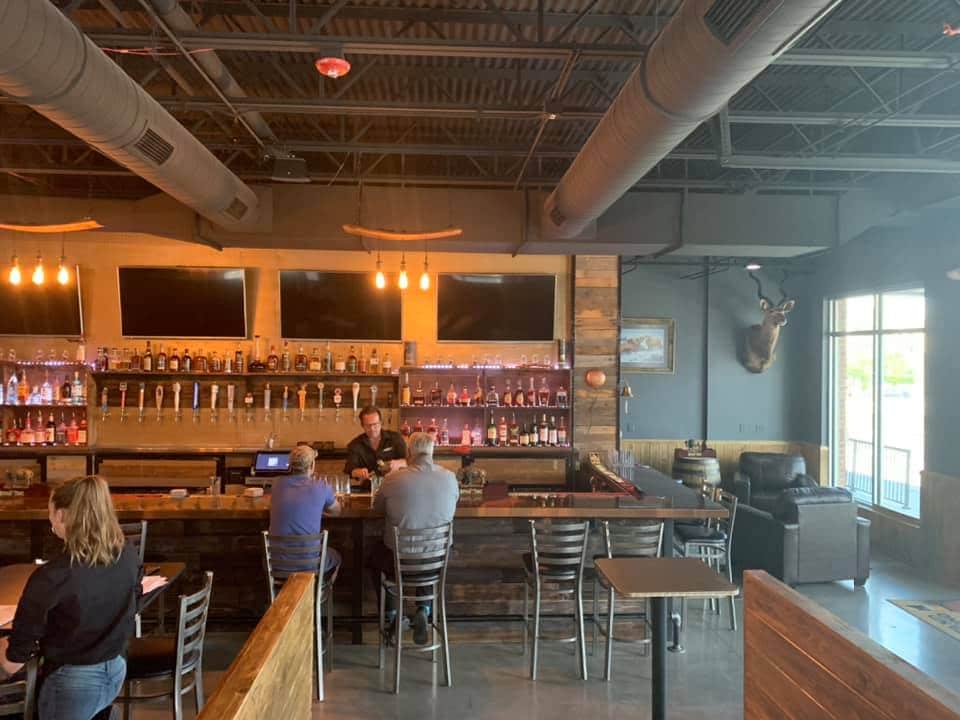 The Whiskey Lodge is a bit more rustic than most places you'll find in the Denver-metro area, with wood accents, taxidermy décor, and chill, mountain-town vibes. There are plenty of TVs, so you won't miss the game, or you can sit on the patio if the weather permits.
The menu is whiskey-focused, of course, and it includes nine different types of Old Fashioneds—including a peanut-butter flavored rendition. But it also has other options, including beer, wine, and delicious fare. Don't miss their happy hour on weekdays from 3:00 – 6:00 pm for specials on drinks and food.
3911 Ambrosia Street #103 | 303-862-8575 | thewhiskeylodge.com
Burly Brewing Company
Burly is a brewing company with more to offer than some cold drafts. Here, you can watch the game, sit on the dog-friendly patio, or grab some food from the nearby food truck. There are plenty of events to keep you busy while you quench your thirst, too, like trivia and live music, depending on which night you visit. Walk on the wild side and try something far from typical, like the Manghanero Golden Ale, which features a combination of mango and habanero flavors. If you love what you sample, you can pick up a beer to-go.
680 Atchison Way #800 | 720-486-0541| burlybrewing.com
Cuba Cuba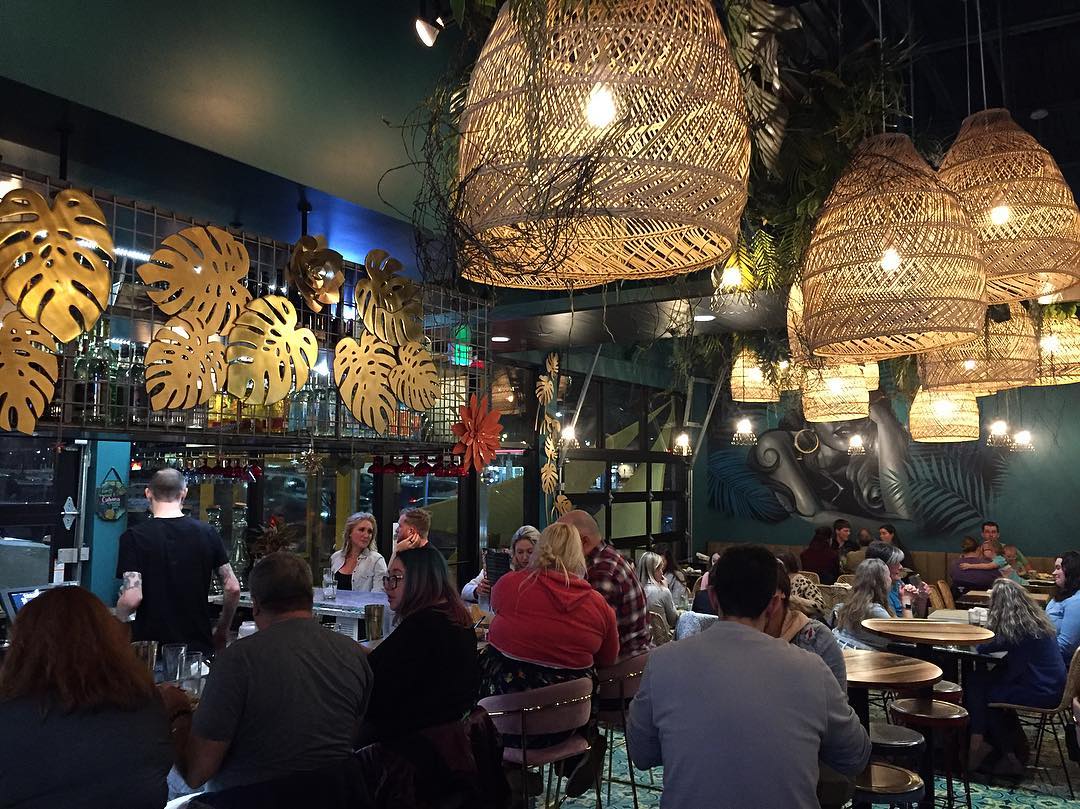 Castle Rock's outpost of the Denver mainstay, Cuba Cuba, is like a mini vacation in a glass. This spot is family-owned and Cubana-operated, and the tropical décor makes it the perfect place for a sexy date night. They have a few options for wine and beer, but the rum-based island drinks are not to be missed. You'll be hard-pressed to find a better mojito in the area. Cuba Cuba has a kids menu and fun events like salsa dancing on certain days. Check out their daily happy hour from 2:00 – 5:00 pm.
6375 Promenade Parkway | 720-639-2719 | cubacubacastlerock.com
Cork and Keg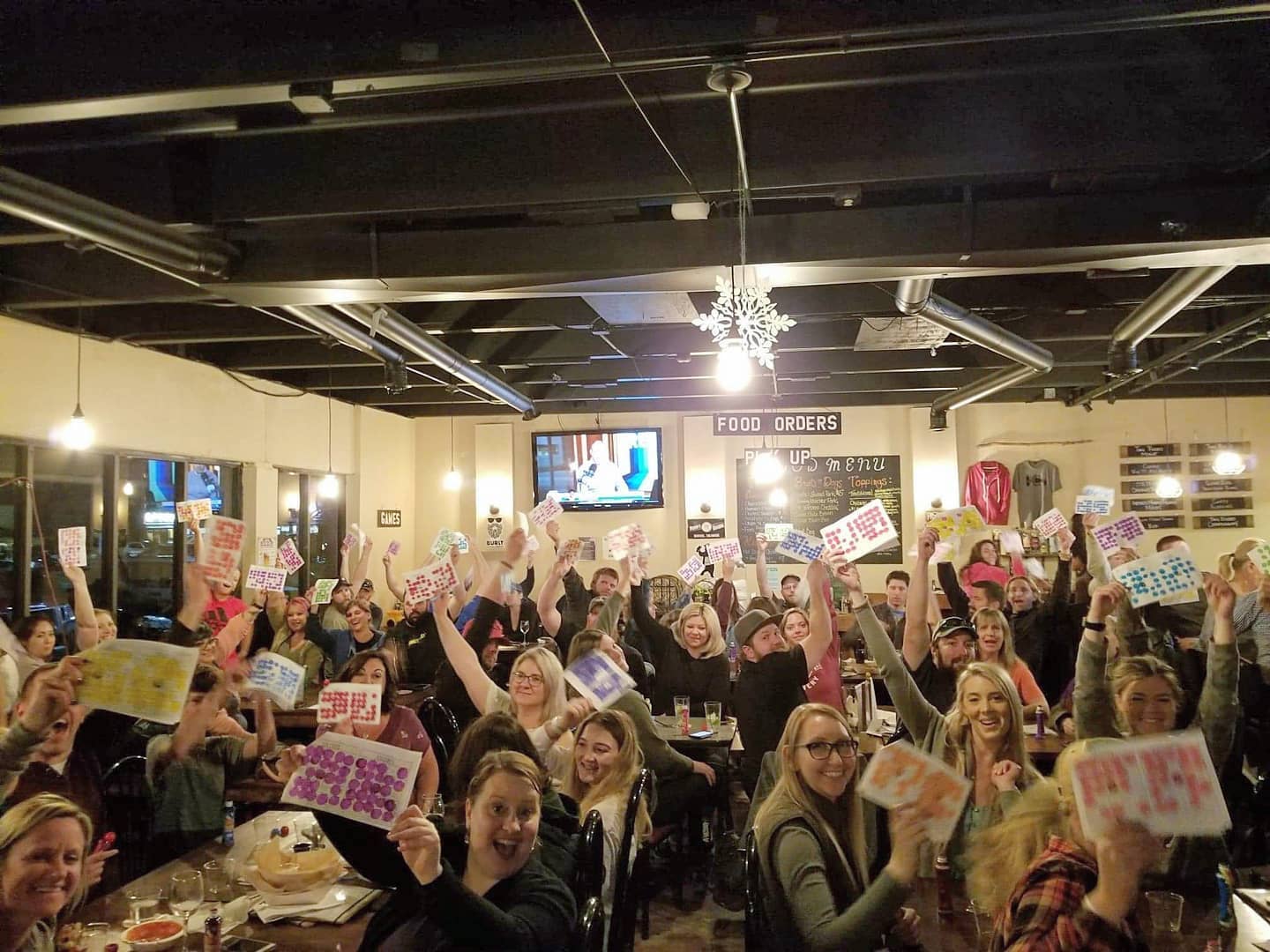 Cork and Keg is the place to sample everything from Colorado. This place also bills itself as having the best pickle shots in Douglas County, and by all accounts, this is true. They host trivia, music video bingo, pool and Texas hold 'em tournaments, shuffleboard, darts, karaoke, live music, and dancing. Inside, you can watch the game, or you could sit on the covered patio, play cornhole, and enjoy the fire pit.
The Cork and Keg menu focuses on Colorado wines, beers, and spirits, and their food menu is Colorado-centric, too. Grab a bite here, and bring the kids to this family-friendly spot. Come in for their pleasantly late happy hour from 5:00 – 7:00 pm Monday through Thursday and 4:00 – 6:00 pm on Friday.
971 Park Street | 303-660-2399| coloradocorkandkeg.com
Vista Vino Modern Grill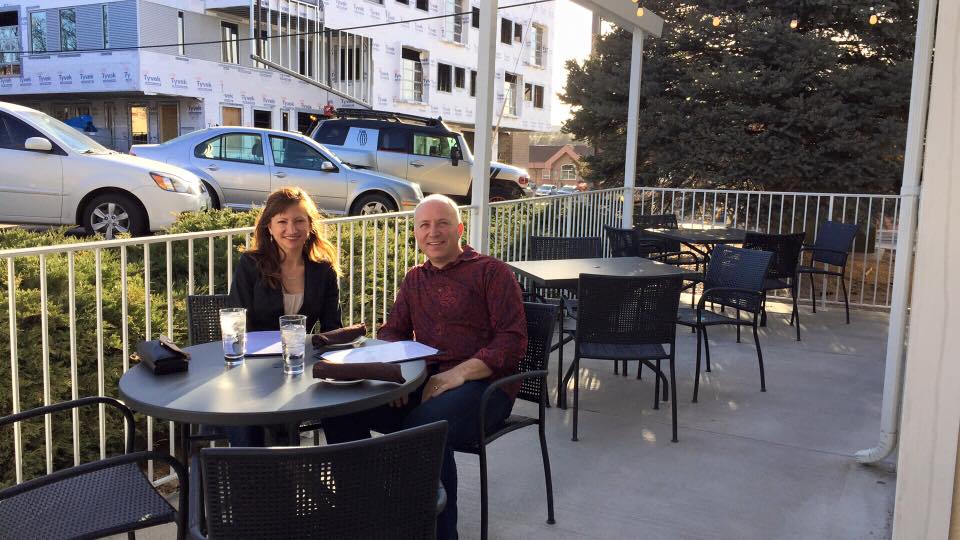 For a taste of fine dining and an extensive wine list, head to Vista Vino Modern Grill. Here, you can find delicious Italian classics like fettucine carbonara and scampi fra diavolo. Expect stunning presentations in a casual setting and a price that reflects that you're sampling some of the best Castle Rock has to offer.
Their drink menu showcases primarily Californian and Italian wines, but they also have beers and liquor for those who prefer. Stop by for their happy hour from 4:30 – 5:30 pm Tuesday through Friday for specials on drinks. And remember to visit Tuesday through Saturday as they aren't open Sunday or Monday.
611 Wilcox Street | 303-660-2005 | vistavinomoderngrill.com
Sinners & Saints
If you prefer water that's already been turned into wine, Sinners & Saints is the place for you. Located inside the Ecclesia Market, you can visit this divine cocktail bar where you can find a cocktail to believe in. The atmosphere is unorthodox in the best possible way, and the service is top-notch—no-holier- than-thou attitudes here. If you get hungry, you can head to a different vendor inside the Ecclesia Market's food hall. Check their website for events like live music, DJs, and more.
221 Perry Street | 720-476-7172| ecclesiamarket.com/sinners-saints
The Backyard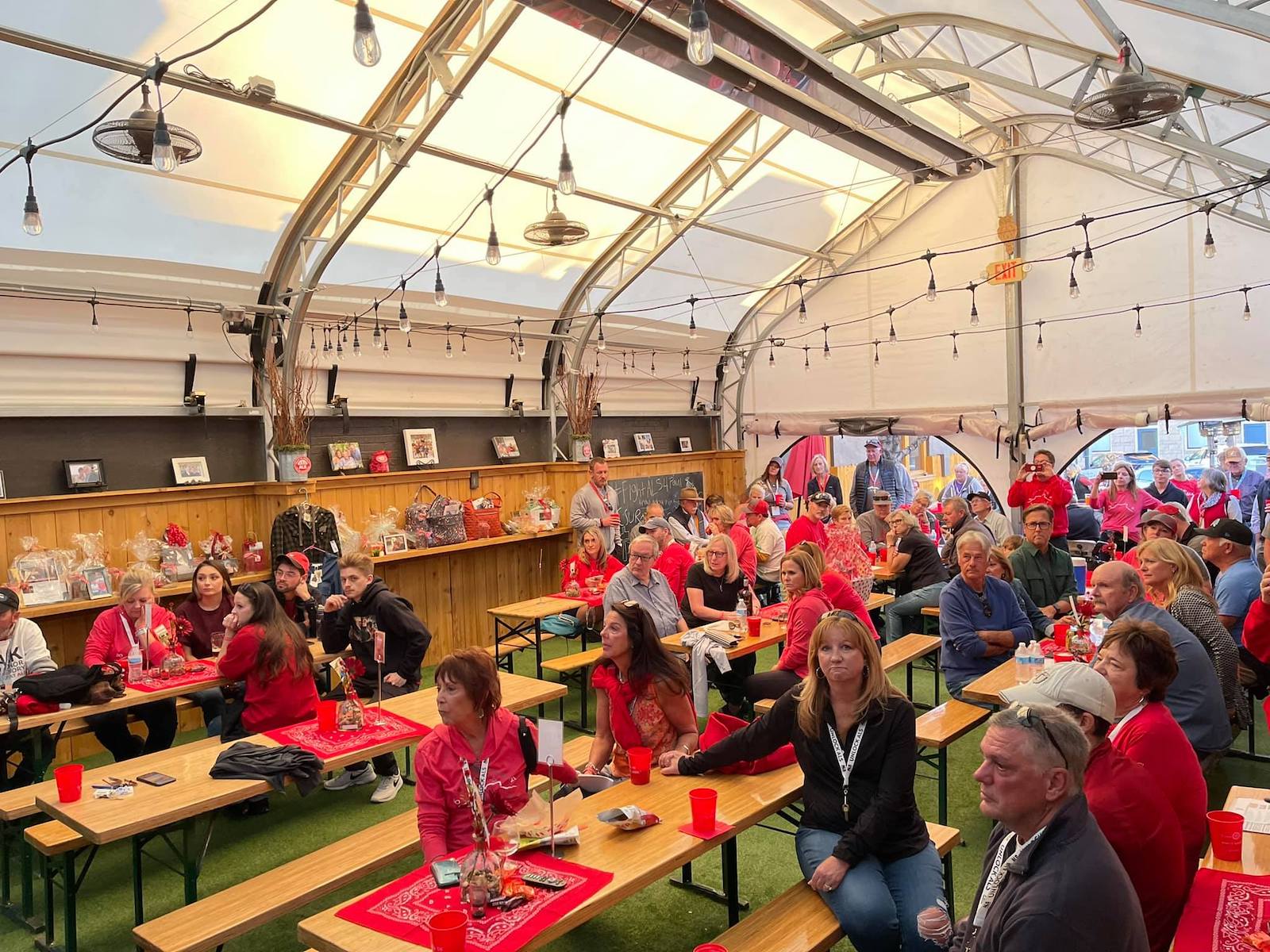 The Backyard is the perfect place to enjoy the great outdoors in Castle Rock. Order a flight of local beers, a popsicle for the kids, or even ice cream for your four-legged friends. You can sit outside at the picnic tables, enjoy the fire pit, hang out in the outdoor heated tent, sample some pub food classics, play the many games on hand, or catch live music on certain nights. The Backyard even has TVs so you won't miss the game. Come in for their happy hour from 3:00 – 6:00 pm on weekdays for specials on drinks.
330 Third Street | 720-639-4718 | playinthebackyard.com
Great Divide Brewery and Roadhouse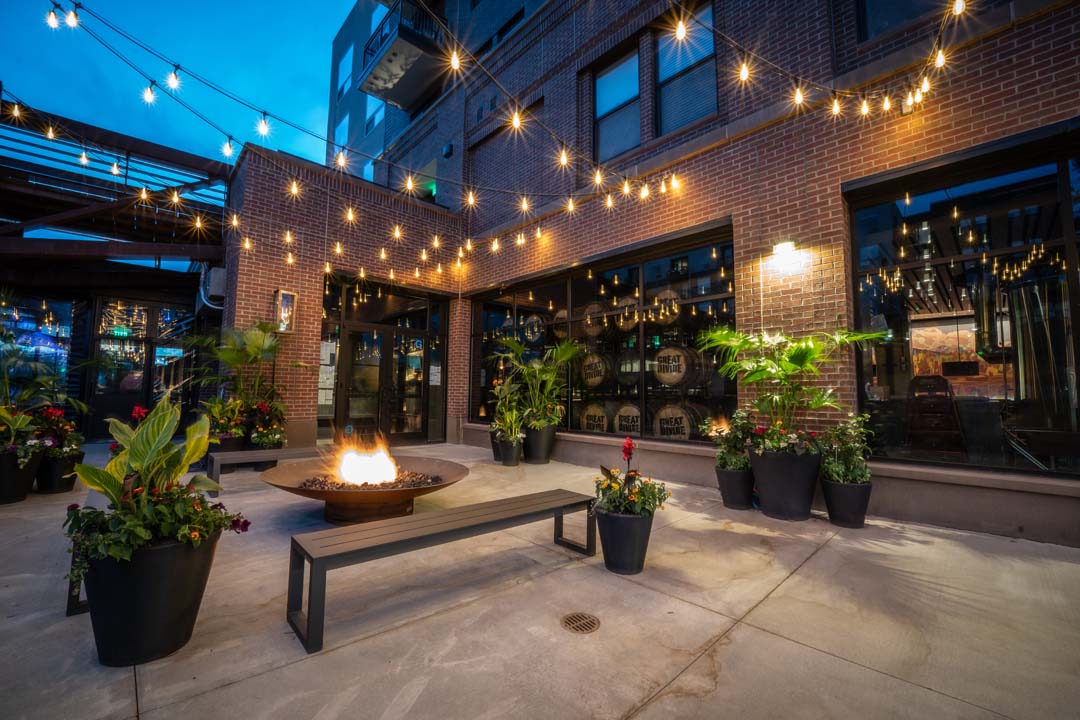 When the time is right for a boozy brunch (or lunch or dinner), stop by the Great Divide Brewery and Roadhouse. This place has space to spare. You could sit at the bar and catch the game, enjoy the splashy décor inside, or sit on the scenic patio by the riverwalk.
This is a great spot to bring your gluten-free friends and kids since they have menus for both. Check out their daily happy hour from 3:00 – 6:00 pm for specials on food and drinks, but keep in mind that this place is popular, so if you come at peak hours, you'll be in for a wait.
215 Wilcox Street | 303-955-5788 | greatdividebreweryandroadhouse.com
Next time you're south of Denver, check out the many excellent places Castle Rock has to grab a drink!