Best known for its epic powder and ski runs, Aspen is one of Colorado's favorite mountain towns. Despite it being an outdoor haven for adventure seekers, Aspen also offers its visitors several places to sit back and relax with a cocktail in hand and reminisce about the day's events. So, post up with your friends at the best bars in Aspen.
Element 47
Tucked inside The Little Nell, the swanky Element 47 bar offers an award-winning wine program that serves up a 20,000-bottle wine cellar. They are also known for their holiday parties, especially their New Year's Eve bash.
Hooch
Pouring elevated cocktails in a rustic-chic atmosphere, Hooch Cocktail Bar is a glammed-up cocktail lounge perfect for an apres-ski drink. Beyond their classic cocktails, they also serve wine, craft beers, and spirits. Located in the basement under Meat & Cheese Restaurant & Farm Shop they also offer a menu with pickles, cheese boards, jams, and bread to compliment your drinks.
J-Bar at Hotel Jerome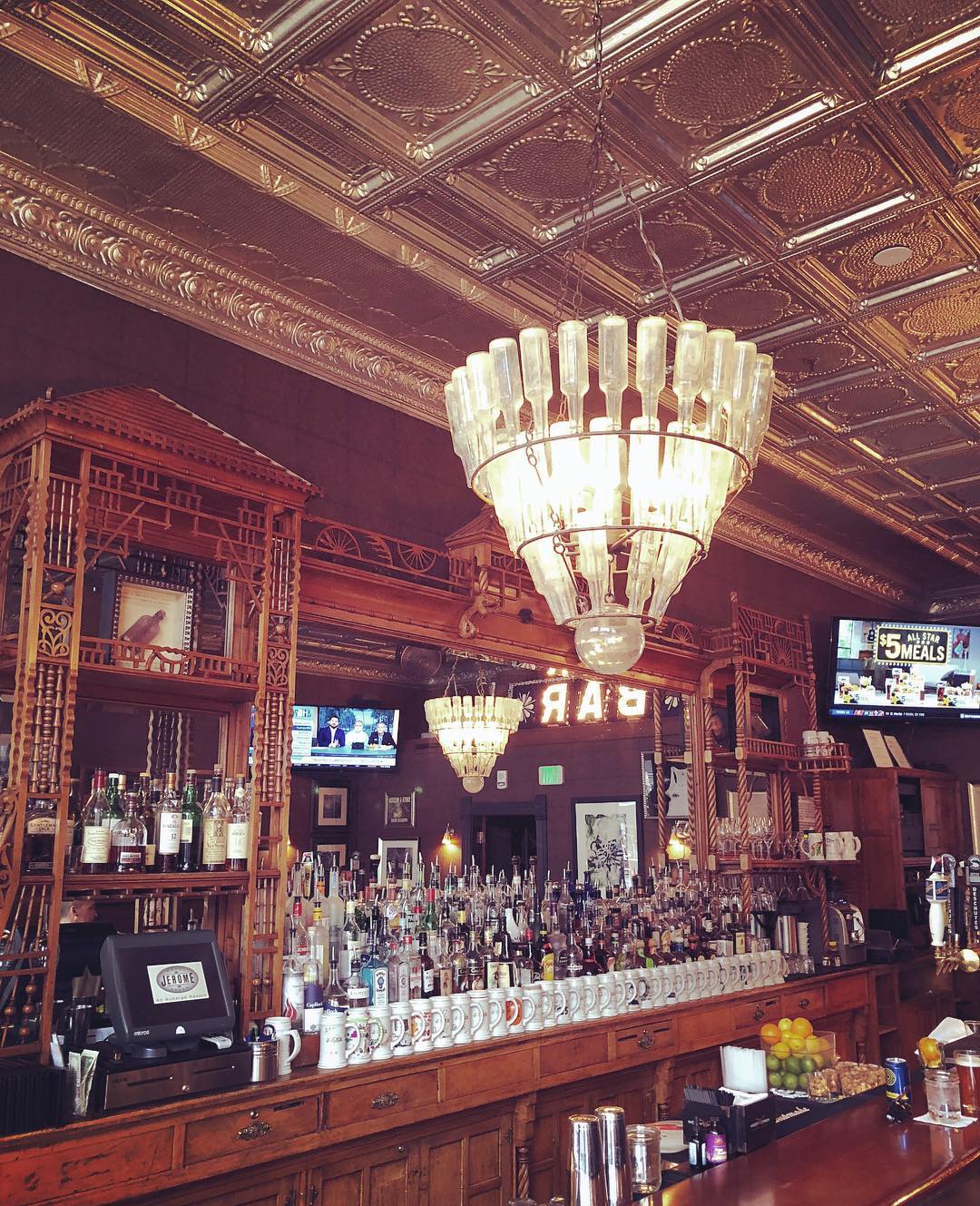 The historic J-bar located inside of Hotel Jerome was once a place where the miners and cowboys once gathered. Now it still serves as the social hub of the town with a nice collection of craft beers, vintage-inspired cocktails, and what is said to be Aspen's best burger.
Zane's Tavern
If you want to know where the locals go, this is it, Zane's Tavern. Your neighborhood bar, Zane's Tavern offers a friendly atmosphere, and a pub-style selection of food and drinks, making it a great place to order some wings and a pitcher of beer. Plus, with the bar's plethora of T.V.'s is it a popular place to catch the game. They offer two locations, one in Aspen and one in Snowmass Village. Happy hour is every day from 4:00 p.m. to 6:00 p.m. at the Aspen location and 3:00 p.m. to 5:00 p.m. at their Snowmass Village location.
The Red Onion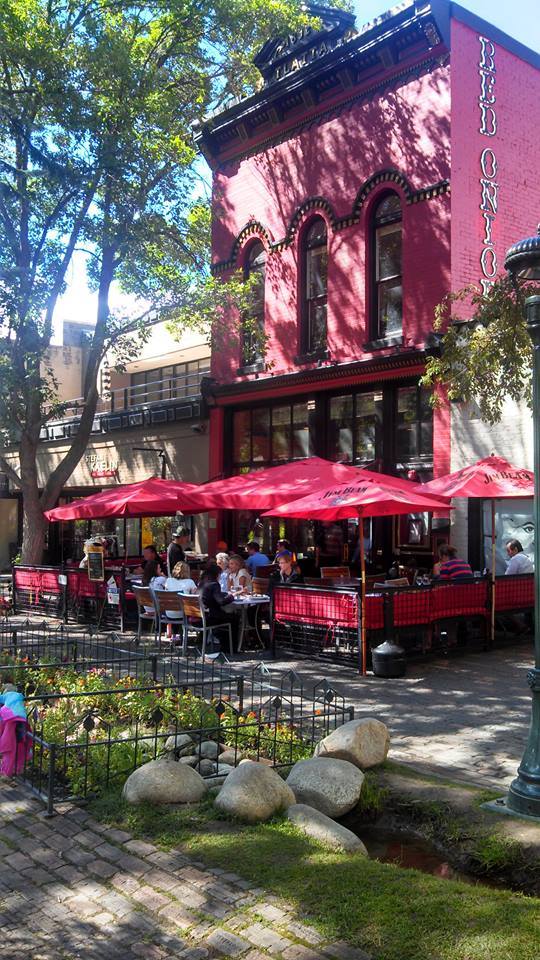 Soak up a bit of history and a good beer with a visit to The Red Onion. Built in 1892, The Red Onion stands as Aspen's oldest bar with its brick-walled building and original 19th-century detail that brings you back in time. Enjoy delicious pub fare and main plates like Rocky Mountain Trout and Pistachio-Panko Chicken Schnitzel in addition to their plentiful drink menu.
Eric's Bar
Your classic dive bar, Eric's Bar is a late-night watering hole serving up cocktails, food, and fun games. The relaxed atmosphere at this neighborhood bar makes you feel right at home, making this a favorite hang out spot for locals and visitors alike. Along with their plentiful bar, patrons also enjoy the Cigar Bar, Aspen's only public smoking lounge, and the Mexican restaurant and tequila bar next door at Su Casa. Offering two happy hours: 3:30 p.m. to 6:00 p.m. and 9:00 p.m. to 10:30 p.m. daily, this is the place to go for a good drink at a good price!
Escobar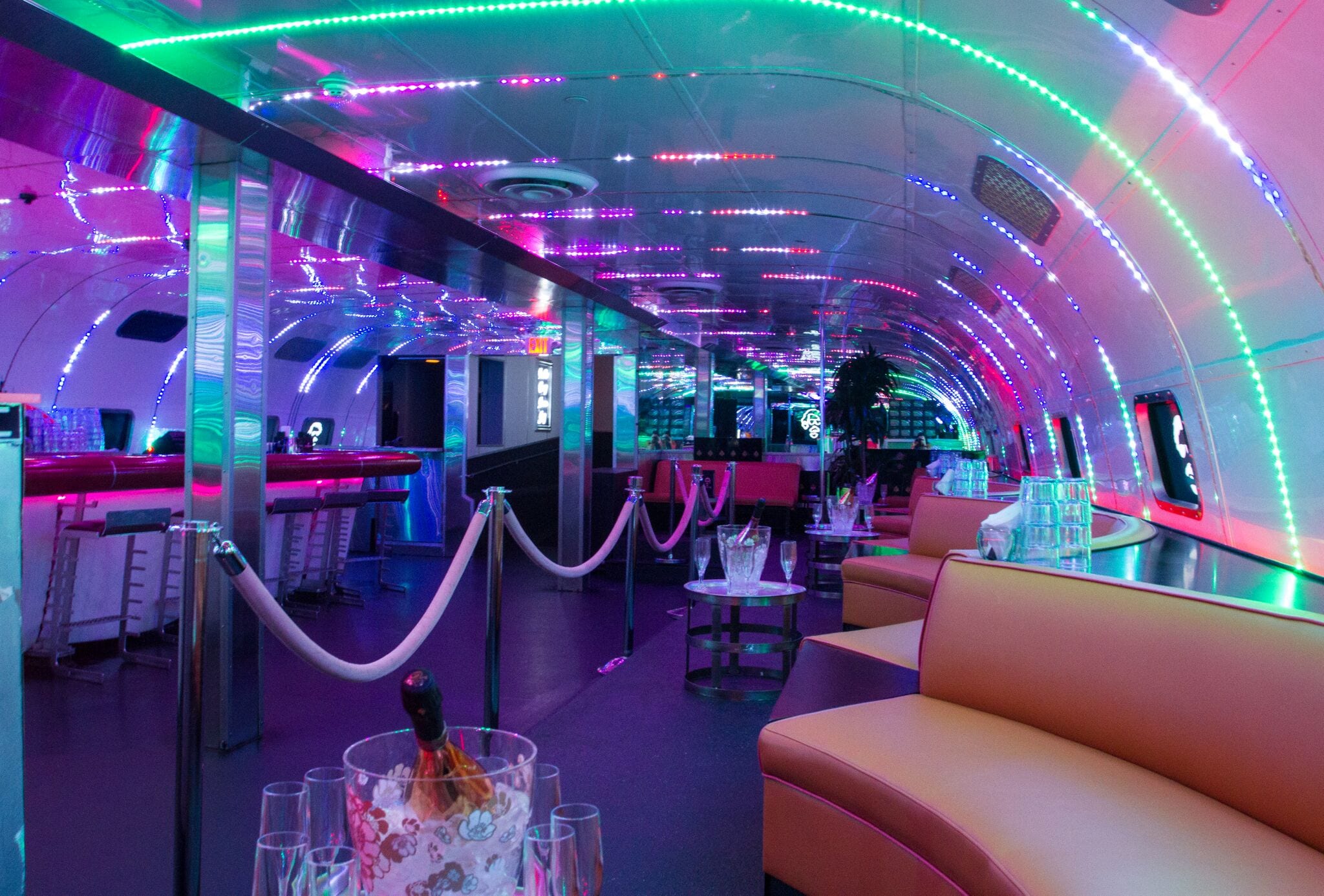 Sip on your favorite whiskey while inside an airplane-themed interior at the sleek apres-ski nightspot, Escobar. Get moving on the dance floor with the D.J. guiding the music. It's a club and bar scene all in one.
For on-mountain refreshments, be sure to check out the Sundeck for fanciful cocktails or party it up at Cloud Nine Alpine Bistro where you will find tabletop dancing, spraying bottles of champagne, and a good time.