East Colfax Avenue, Colorado has numerous bars and restaurants, featuring happy hour food and drink specials. These bars are by East Colfax in Denver, CO.
About East Colfax, Denver, Colorado
Colfax Avenue is the longest commercial street in the U.S., at 26 miles. It spans several towns, including: Aurora, Denver, Lakewood, ending at Golden.
Rich in history and character, East Colfax has a wide mix of of bars and restaurants. Most are of the dive-type with cheap drinks and close access to one another. Colfax Avenue stands in place of 15th Avenue. The bars in Uptown are also close enough to walk to (2 blocks over) while crawling around the 'fax.
Uptown is to the north and to the south is Capitol Hill.
East Colfax runs into both Broadway and the Central Business District, before turning into West Colfax, where you can visit Lakewood bars.
Trending in Colfax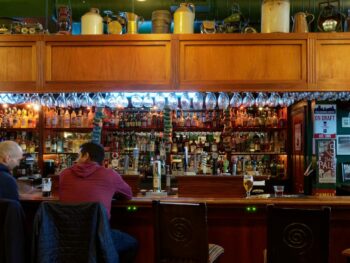 Whether you're looking for the best bar to celebrate St Patty's Day or just enjoy the…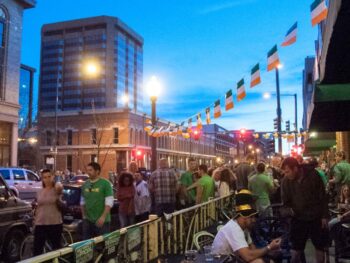 The Mile High City knows how to put on a good party, especially for Saint Patrick's…
Nearby Happy Hours