Nestled next to the iconic flatirons with a population around 106,000, Boulder, Colorado is a sizable town with a fun bar and restaurant scene. Home to the CU Buffs, Boulder feels like more than just a college town, with a myriad of entertainment options for all moods.
Like any Coloradan city, Boulder is home to plenty of breweries and distilleries. In the small city, you can find around 50. If one thing is for sure, it's that people in Boulder love their craft beer and spirits.
There are several bar districts around town, with none more popular than Pearl Street Mall in downtown Boulder. This pedestrian only strip runs multiple blocks of shopping, dining and entertaining. Another rather infamous area is "The Hill", which is which is considered the campus town.
Boulder is a pretty special place and the bars and restaurants in Boulder are as unique as their residents. With that being said, here are some of the best bars in Boulder, in no particular order:
Mountain Sun Pub & Brewery
Mountain Sun Pub and Brewery has some of the most delicious burgers in the state, but that is not the only thing that sets them aside from other bars. In true Colorado fashion, Mountain Sun is a tried and true hippie pub. It has an extremely impressive range of brews, some with unique flavors that will make you hesitate before deciding you absolutely need to try it.
The Mountain Sun is located right on Pearl Street, making it easy to get to and enjoy while spending a day shopping and bopping around the outdoor mall.
1535 Pearl St, Boulder, CO 80302 | 303-546-0886 | mountainsunpub.com
Pearl Street Pub & Cellar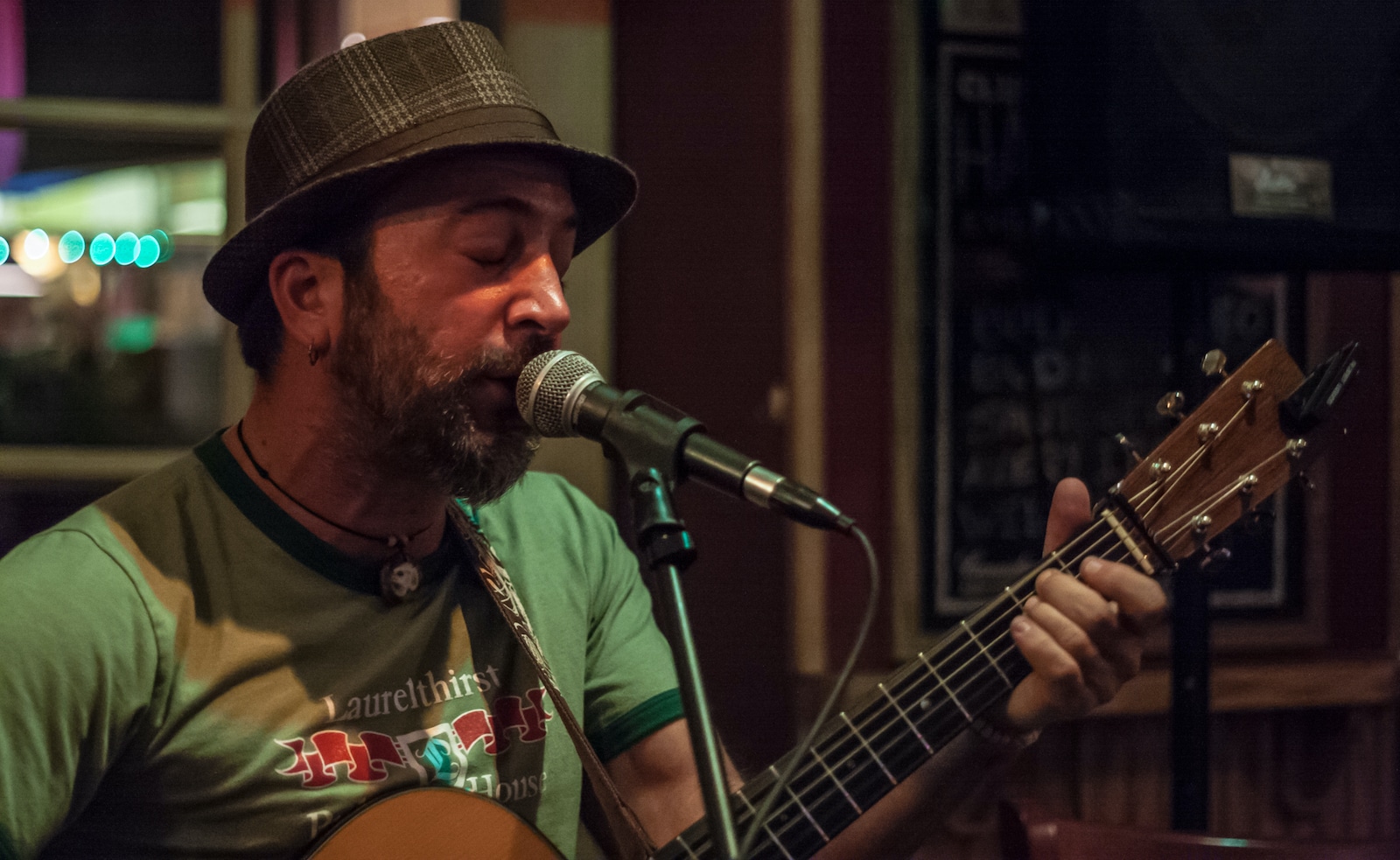 Nestled right in the heart of Pearl Street, surrounded by local boutiques and restaurants, you'll find the Pearl Street Pub & Cellar. This place is a dive. With the reasonable prices offered and a cool interior of exposed brick, there is no question as to why this is a favorite among Boulder locals.
The Pearl Street Pub feels like an authentic Colorado saloon, featuring vintage Western posters and photographs around the walls, with pool tables, pinballs, darts, foosball and live music. They offer a wide range of draft beers and local spirits, and some really good food too.
1108 Pearl St, Boulder, CO 80302 | 303-939-9900 | boulderdowntown.com/go/pearl-street-pub
West End Tavern
The West End Tavern is a spacious restaurant and bar just a few blocks away from Pearl Street. Located in a lovely, historic brick building this place offers delicious burgers and American food. It also features a roof lounge with stunning mountain views.
By day this is a great spot to take your family to and by night, it's a lively bar scene with a happening rooftop. West End Tavern also opened up West End Liquors, where you can take home the delicious spirits served at the bar.
926 Pearl St, Boulder, CO 80302 | 303-444-3535 | thewestendtavern.com
Sundown Saloon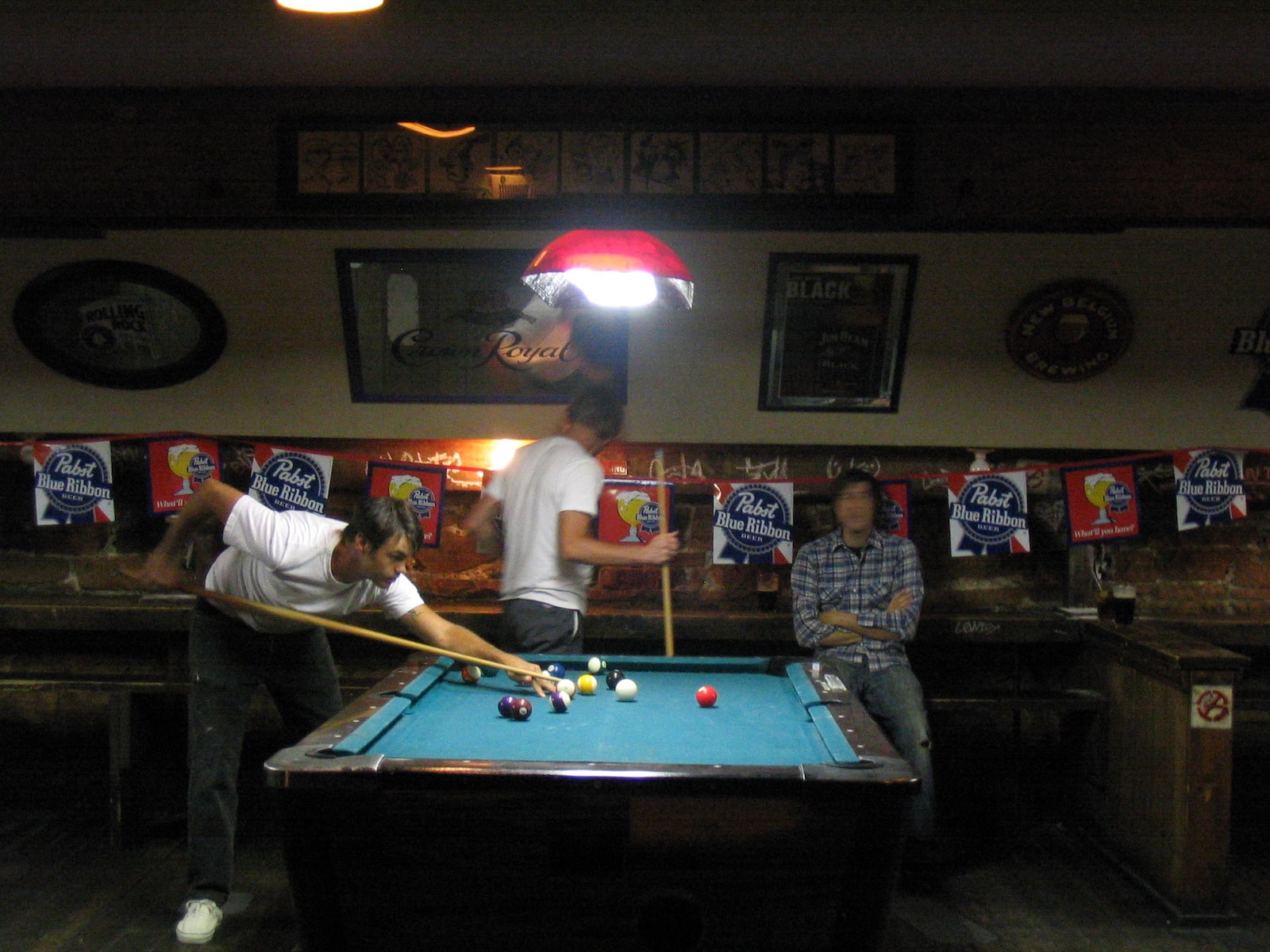 The Sundown Saloon is a favorite with CU students. This basement bar is fully equipped with pool tables, bargain shots and pitchers. Located in the heart of downtown, the Downer is a great place to stop on a night out.
It has been around for almost 40 years and is proud to have had the same staff for much of this time. This is a real traditional bar where you'll feel welcomed like you are a regular immediately. The Sundown Saloon is also a top seller of PBR for most of the last 20 years!
1136 Pearl St, Boulder, CO 80302 | 303-449-4987 | boulderdowntown.com/go/sundown-saloon
The Bitter Bar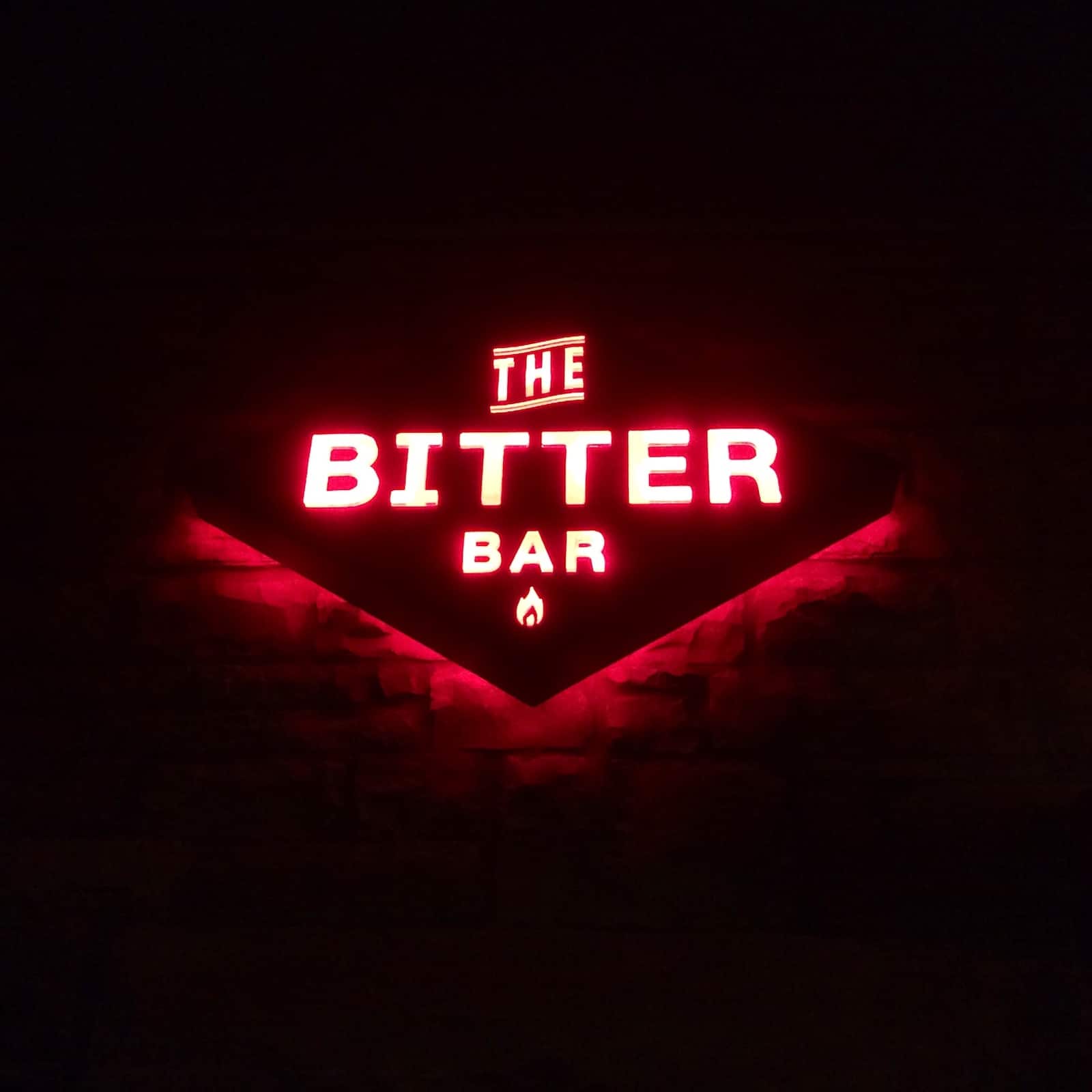 The Bitter Bar in Boulder has the feel of both a speakeasy and your local neighborhood bar. It features creative and simply made cocktails that are made to be delicious and taste-bud provoking. There's even a sneaky back entrance that lets you feel as though you're sneaking into a private bar.
If you're a local, this will quickly become your new favorite neighborhood spot. Happy hours 5pm-7pm every night!
835 Walnut St, Boulder, CO 80302 | info@thebitterbar.com | thebitterbar.com
Attic
Attic is located in the heart of downtown Boulder. This spot is a must see. Featuring amazing food, delicious drinks and entertainment, this bar will bring together people from all over. There is something from everyone here from pool and foosball tables, to frequent live music.
They offer a solid list of Colorado drafts and top shelf liquors. The billiard tables are free until 10pm, and they claim the top happy hour in town.
949 Walnut St Ste 200, Boulder, CO 80302 | 303-415-1300 | atticbistro.com
The Sink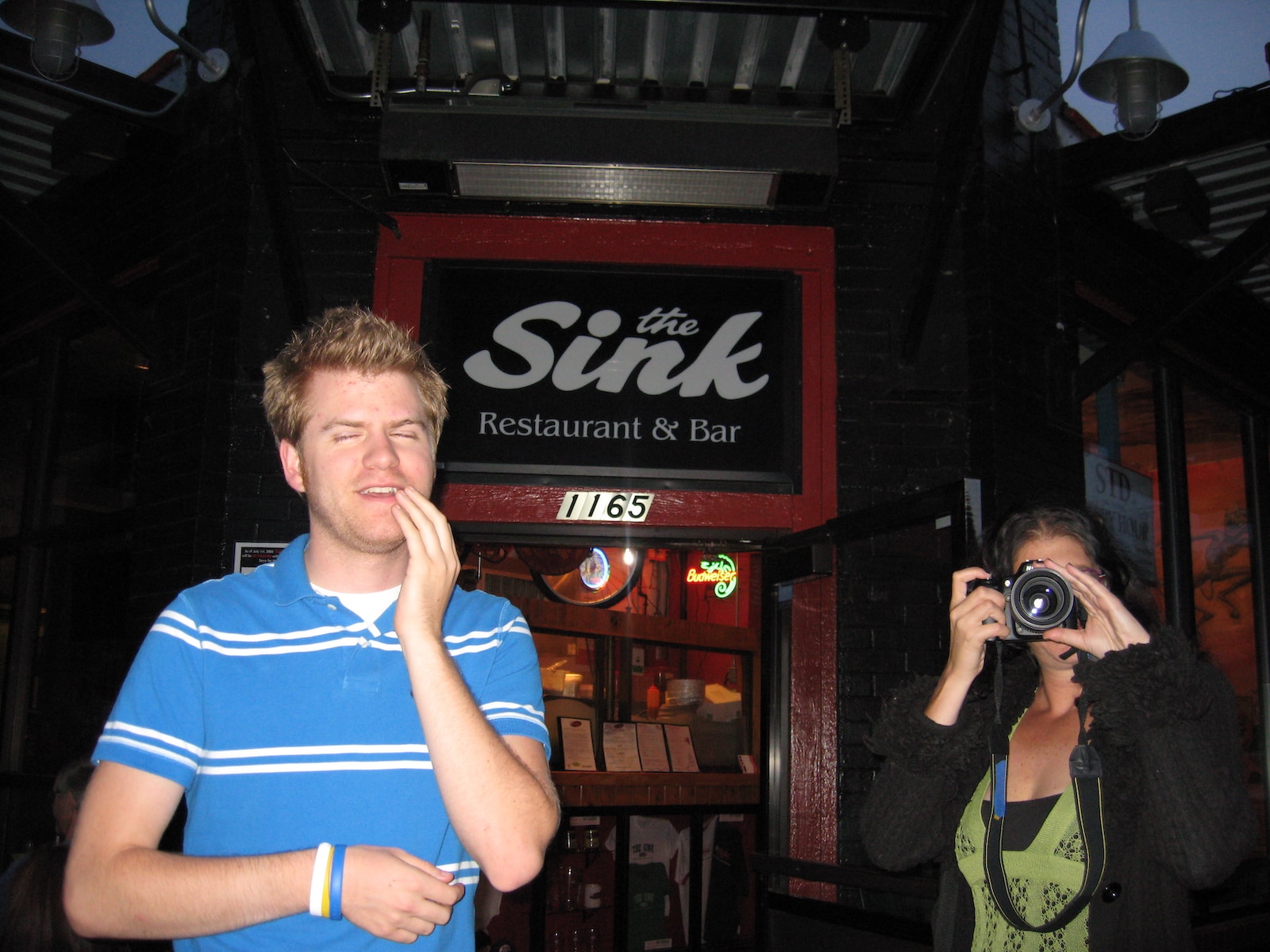 Located on "The Hill", The Sink is a very popular spot for college students in Boulder. It supposedly serves the best burgers in town, though it may have to compete with Mountain Sun for that title. Boulder residents have long loved The Sink, since it opened its doors all the way back in 1923.
Their menu serves delicious food and their bar features 18 draft beers, all locally produced, and many spirits of the same origin. The Sink offers a grungy vibe. The walls feature signatures, graffiti and interesting art murals, which were mostly drawn by students at CU over the past 100 years.
This place is so well known and has such a great reputation that it pulled famous travelers to visit. It's a must see. After all, if it's good enough for Anthony Bourdain and Barrack Obama, it is at least worth a pint.
1165 13th St, Boulder, CO 80302 | 303-444-7465 | thesink.com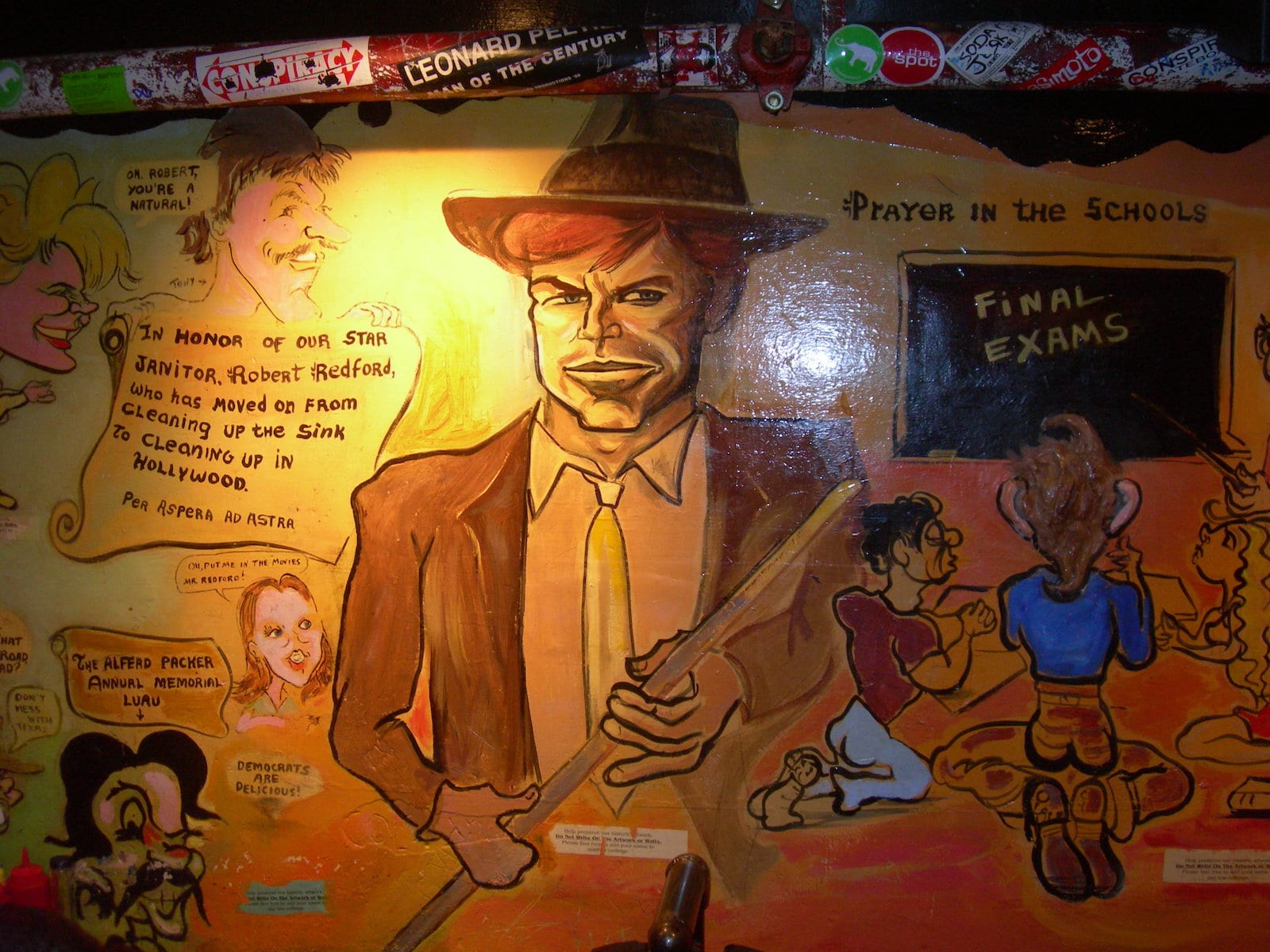 No matter what kind of vibe you're looking for in a watering hole, Boulder probably has something for you. These top bars that we covered are some of the local favorites and for good reason. Maybe consider these wineries and cideries near Boulder too or one of these local date ideas to expand your evening adventure. Cheers!