Denver hosts all four major pro sports franchises: the Nuggets, Broncos, Avalanche, and the Rockies. So, it is no surprise the city also hosts a variety of sports bars to root for your favorite team.
Pull up a chair and raise a glass at one of these top sports bars in Denver, CO.
Sports Column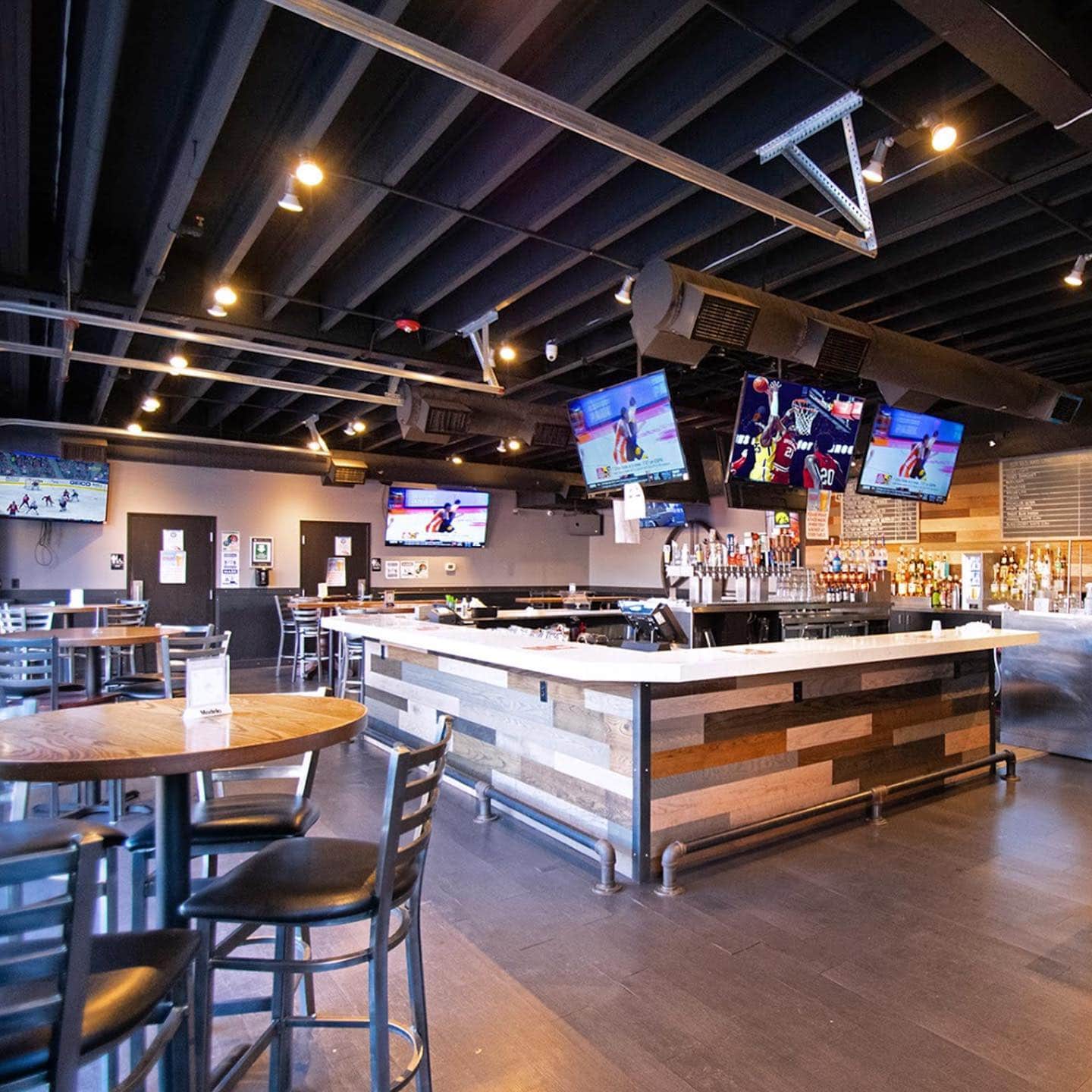 Sports Column is an ideal place to visit when you don't want to have to choose between a rooftop view, a place where you can drink until the wee hours of the morning, and a spot to catch the game. They are open late, and they also have decent food in the form of burgers, salads, and appetizers. You can frequently find specials on drinks during the game, too.
1930 Blake Street | 303-296-1930 | denversportscolumn.com 
Blake Street Tavern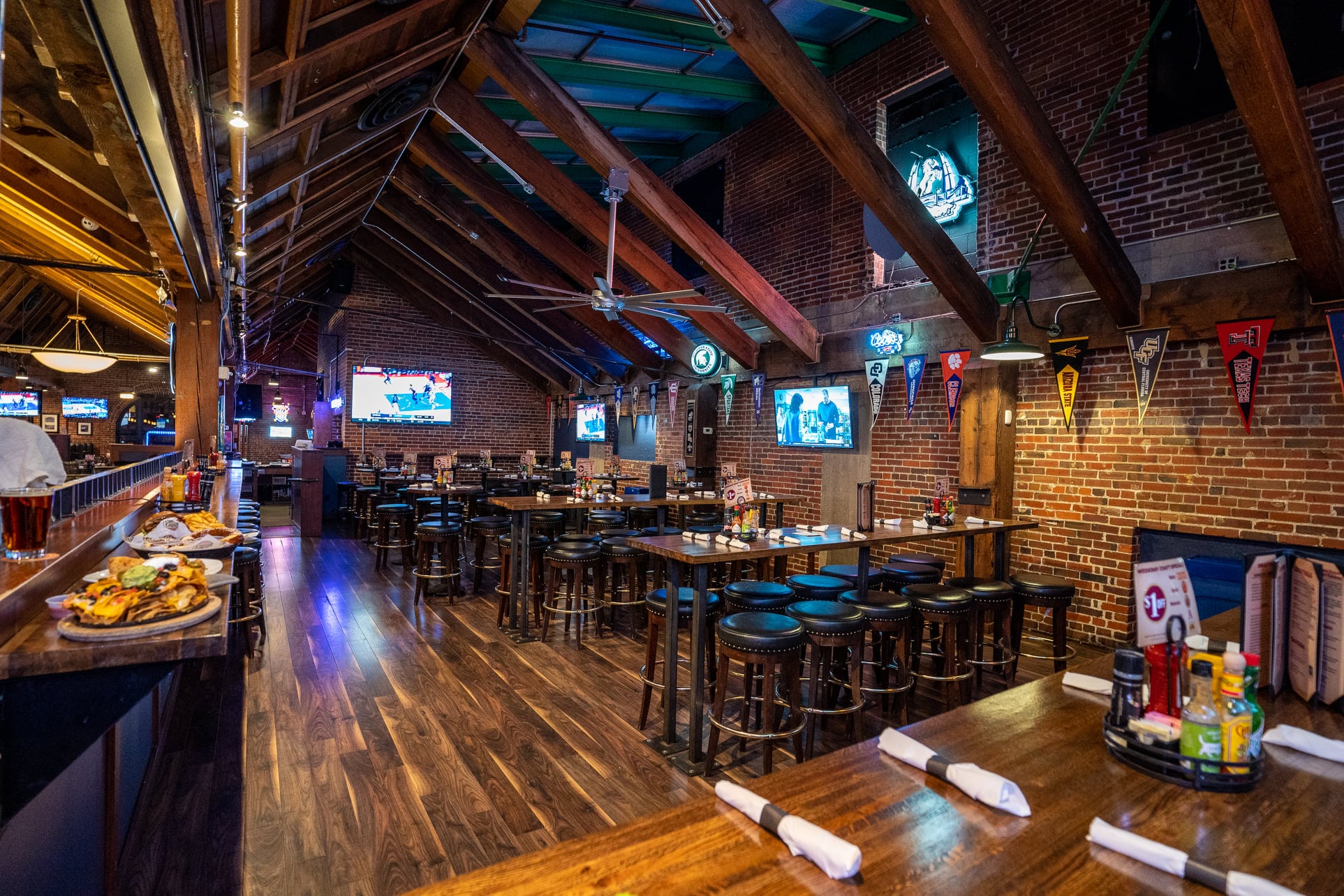 At 18,000 square feet, The Blake Street Tavern is huge, so it's a great place to catch the popular games when other bars may be short on seats. The Blake Street Tavern is another perfect late-night spot. They have a downstairs bar called the Underground Social where you can watch the game while you play skeeball, cornhole, darts, or arcade games. Grab a bite to eat and a drink from one of their three bars.
2301 Blake Street | 303-675-0505 | blakestreettavern.com
The British Bulldog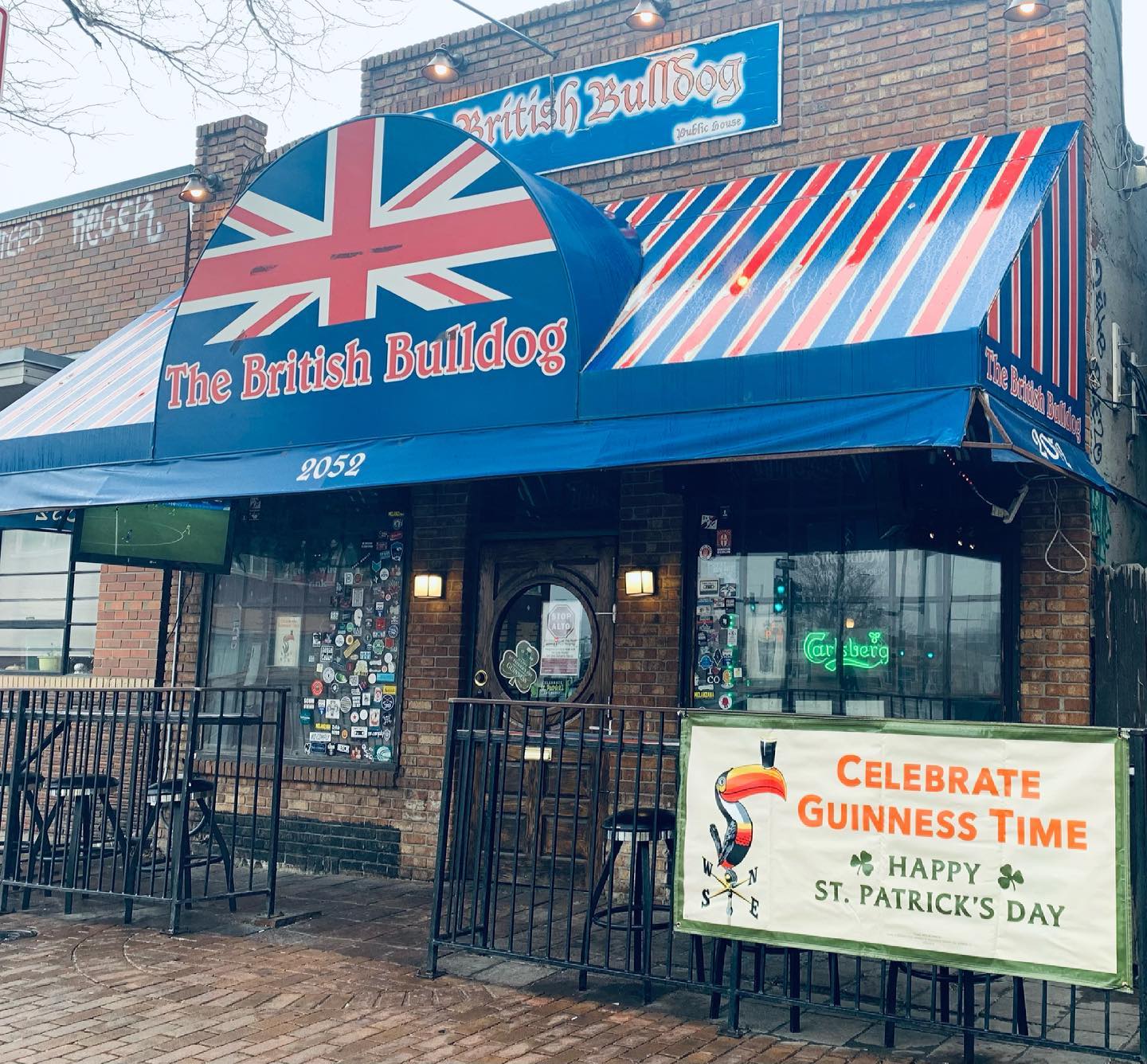 If you like soccer, this is the place for you. The British Bulldog opens early on the weekends for matches, and you can always find a raucous crowd cheering on the "football" game. They offer tasty British and Pakistani fare, and they frequently have lunch specials. Their specials change daily, so check their social media to find out what today's deals are.
2052 Stout Street | 303-295-7974 | britishbulldogdenver.com
Jackson's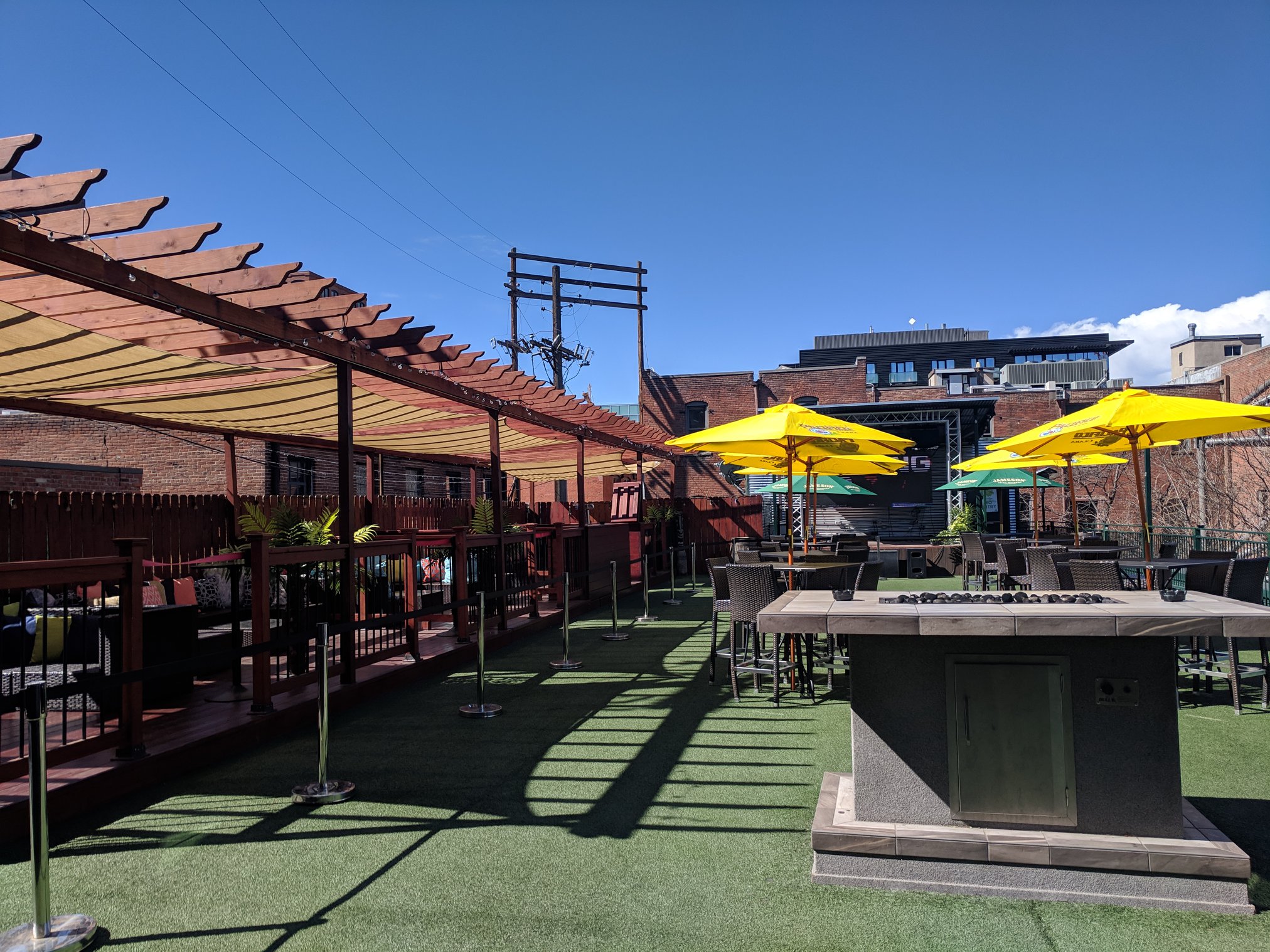 Located directly across from Coors' Field, Jackson's is a great place to stop before, during, or after a game. You can sit outside on their patio to enjoy the view before the match starts, too. They often have DJs, and the atmosphere inside can feel like a nightclub when the game's not on. Check out their website to keep track of the watch party groups they host.
1520 20th Street | 303-298-7625 | jacksonslodo.com
Rhein Haus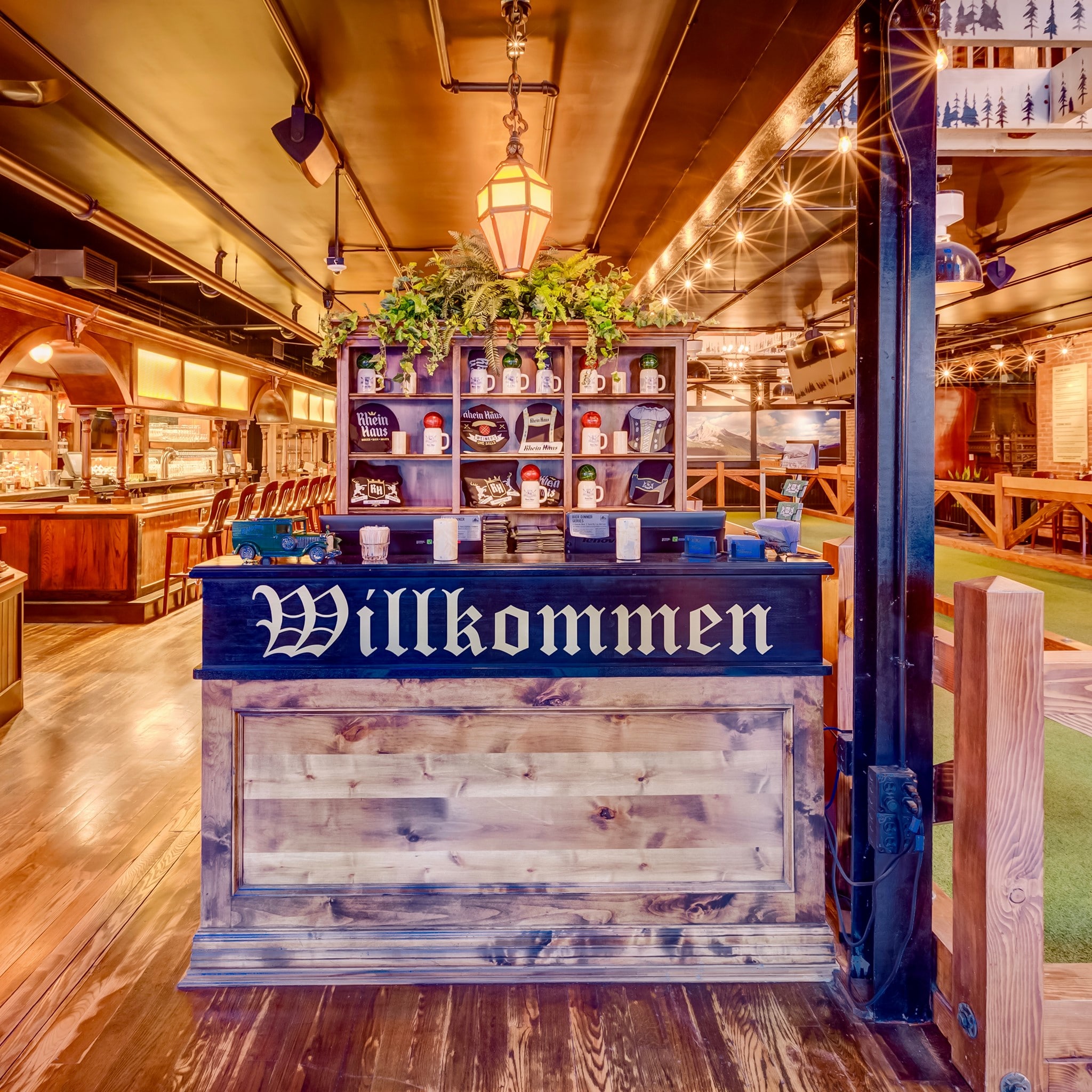 German food and alcohol are a match made in heaven at the Rhein Haus. Grab a giant pretzel, schnitzel, goulash, or spätzle in addition to sampling from their impressive beer list that contains local hits and brews from abroad. Here, you can play bocce ball and find specials during their weekday happy hour from 3:00 pm – 6:00 pm or their weekend happy hour from 12:00 pm – 3:00 pm. Try it and you can danke me later.
1415 Market Street | 303-800-2652 | rheinhausdenver.com
Tom's Watch Bar
Tom's Watch Bar makes it easy to watch the sports you want no matter how obscure they are. You can reserve your table based on what you want to watch, and they have a shockingly vast selection. From cricket and martial arts to bowling to the rodeo, you can find it here.
Not only can you watch sports, but you can also (virtually) play them thanks to their Top Golf Swing Suites. And if your team isn't playing, you can opt for a table with a nice view of McGregor Square. Expect upscale food and elevated drinks. This is the opposite of a sports dive, and the prices will reflect the quality.
1601 19th Street, Unit 101 | 303-872-7557 | tomswatchbar.com/location/denver-coors-field
Sloan's Lake Tap and Burger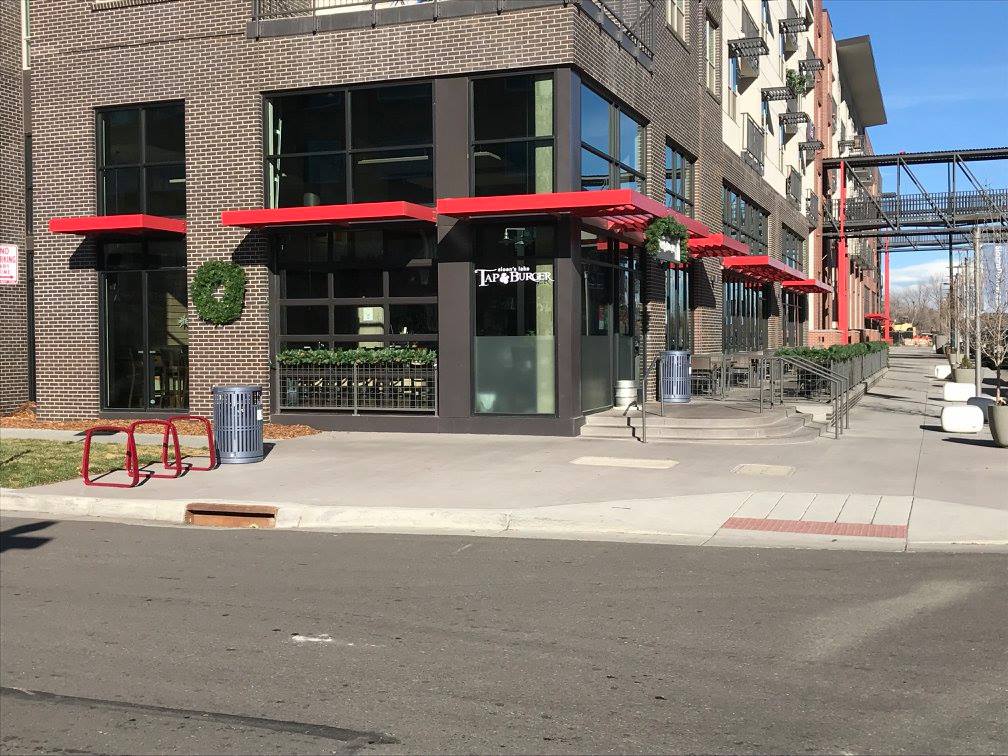 Just off West Colfax is Sloan's Lake Tap and Burger. With delicious food and plenty of TVs to watch the game, Sloan's Lake Tap and Burger is a great place for taking in your sports and drinks at the same time. Grab a seat at the bar for the best view of the game.
Don't miss their happy hour specials (or, as they call them, tappy hour specials) Monday – Friday from 3:00 pm – 6:00 pm. If you're not hanging around West Colfax, you can visit them at their DTC and Highland locations.
1565 N. Raleigh Street, #100| 720-456-6779 | tapandburger.com/beer-burger-menu/sloans-lake-restaurants
Stoney's Bar & Grill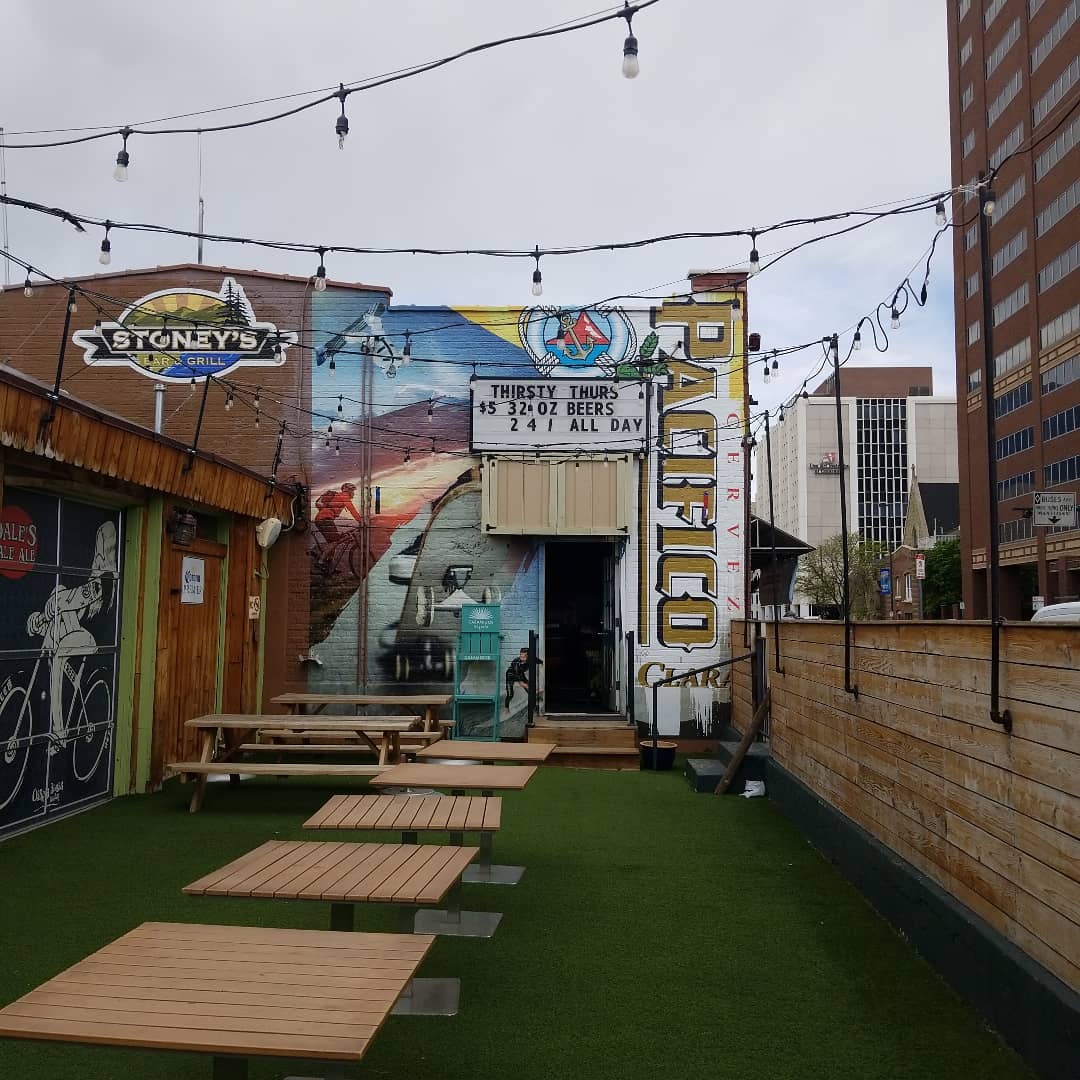 In Capitol Hill, you'll find Stoney's Bar & Grill. This isn't one of those light and airy sports bars that are taking over downtown Denver. Rather, it's divey and reasonably dark, but that makes it all the better if you had too much to drink the night before.
They have a little patio outside with some TVs, so you won't miss a minute of the game. Stop by for their extended happy hour on weekdays with drink specials from 12:00 pm – 6:00 pm and food specials from 3:00 pm – 6:00 pm.
1111 Lincoln Street | 303-830-6839 | stoneysbarandgrill.com
Sobo 151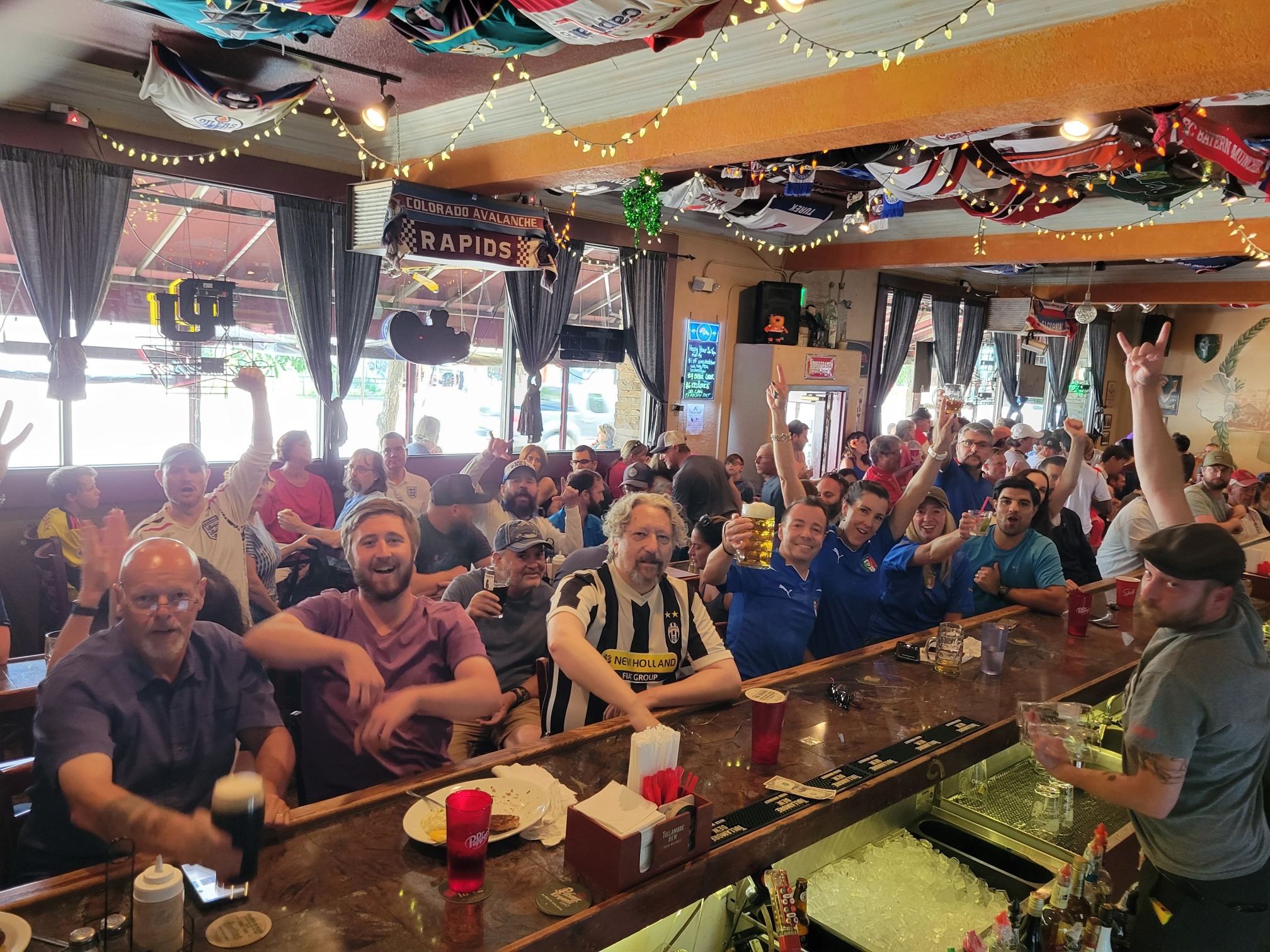 Sobo 151 resides in Baker, and there's plenty more to do than watch sports. Here, you can play pool, sing karaoke or play trivia on certain nights, and grab brunch. During their happy hour, you'll find drink specials on weekdays from 3:00 pm – 6:00 pm or on Wednesday nights from 10:00 pm – 2:00 am. Try the Czech garlic dip, a delicious cold cheese spread that goes well with beer and cheering your team on at top volume.
151 South Broadway | 303-778-1560 | websitesbykate.wixsite.com/sobo-151  
Dave and Buster's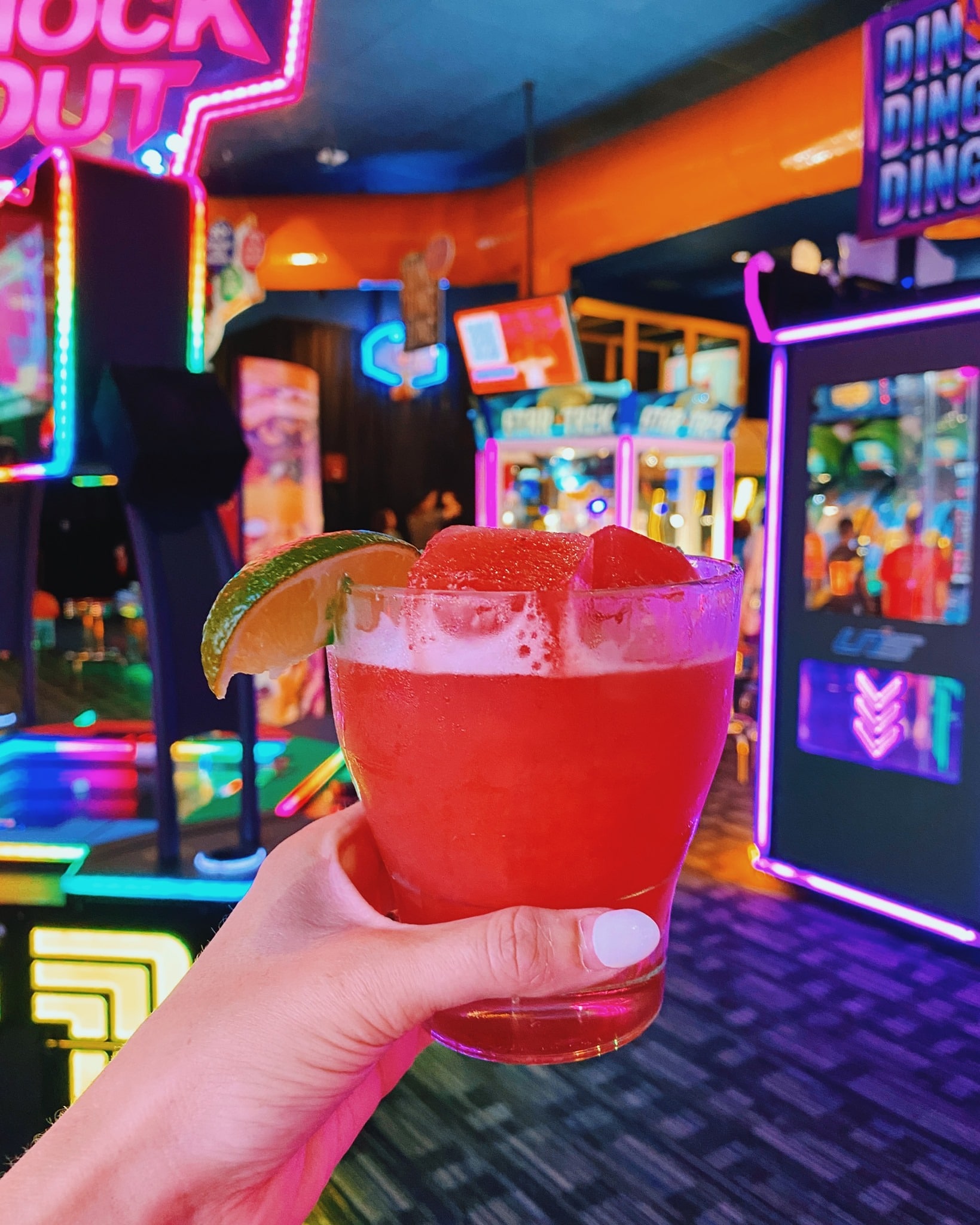 Chains and franchises don't often make the "best of" lists because Denver has so many independent places that just can't be beaten. But Dave and Buster's is the exception. While many of the other bars on this list will get packed during a game, Dave and Buster's is a place where you can often find a seat even if you didn't plan ahead and show up early.
Plus, they have a late happy hour Monday – Thursday from 4:00 pm – 7:00 pm. There's a lot to do, even for members of your party that aren't sports fans, like bowling, billiards, and plenty of arcade games.
2000 South Colorado Boulevard | 303-759-1515 | daveandbusters.com/locations/denver 
ViewHouse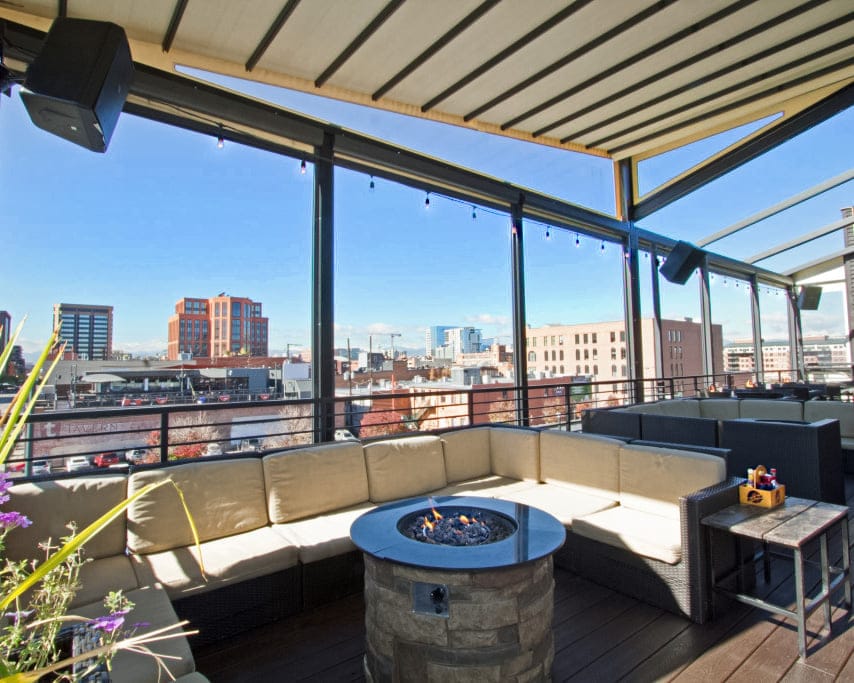 The ViewHouse has more than just great views of Denver; it also provides you with a great view of the game. You can play cornhole on their large patio or keep track of the score on one of their many TVs. Drop in on weekdays from 3:00 pm – 6:00 pm for their happy hour with specials on beer, wine, cocktails, and food. When you don't find yourself downtown, visit their other locations in Centennial and Littleton.
2015 Market Street | 720-878-2015 | viewhouse.com
Show support for your team with these best sports bars in Denver, CO! Happy spectating, sports fans!