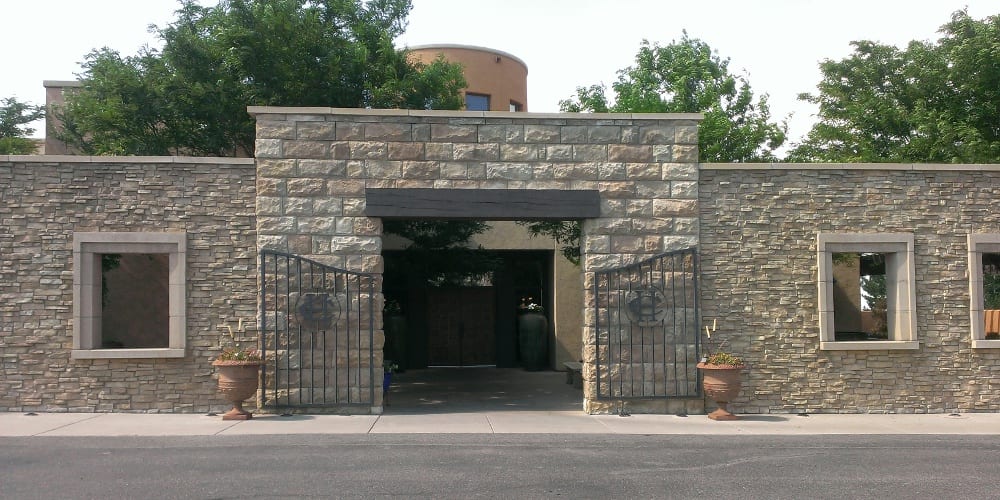 10500 Bierstadt Way, Englewood, CO 80112
303-858-8588
haciendacolorado.com
Hacienda Colorado serves fresh Tex Mex in the DTC. There's a full bar and lounge area, as well as an outdoor patio. It's hidden between Belleview and Lincoln, back in the Meridian Business Park.
There's another Hacienda in Denver, on the corner of Colorado Blvd and I-25, one in Lakewood, and another in Westminster.
Hacienda Happy Hours: (haciendacolorado.com/menu.php)
Monday-Friday 3pm-6pm & Weekends 11am-4:30pm
$3 Draft Beers
$5 Well Drinks
$5.5 Wine – White Zinfandel, Chardonnay, Pinot Grigio, Merlot
$6.5 Cadillac Margarita
$4.75/$7 Hacienda Gold Rocks Margarita, regular and grande
Food (bar only) –
​$2.99 Guacamole & Chips
$2.99/cup, $4.99/bowl Chile con Queso & Chips, add ground beef or chorizo for .50/.99
$2.99/cup, $4.99/bowl Queso Blanco & Chips, add ground beef or chorizo for .50/.99
$4.99 Grilled Chicken Quesadilla
$4.99 Cheesy Green Chile Fries – toped with melted cheese and green chile or mild queso
$4.99 Combo Queso – queso and queso blanco with ground beef or chorizo
$4.99 Combo Trio – queso, queso blanco and guacamole
$4.99 Pikes Peak Nachos
$4.99 Chorizo Flautas (5)
$4.99 Guacamole Salad
$3.99 Bean & Cheese Tostadas (2)
$3.99 Guacamole Tostadas (2)
$3.99 Bean & Ground Beef Tostadas (2)
$3.99 Carnitas & Roasted Pineapple Mini Tortas (2) – "Mexican slider"
DAILY SPECIALS:
$4 Lava Lamp Mondays – Ice cold beer with a swirl of frozen Hacienda Gold Margarita
$5.5 Timmer Tuesdays – Frozen Hacienda Gold Margarita with a Grand Marnier floater
$5 Swirl Wednesdays – Frozen Hacienda Gold Margarita with homemade frozen Sangria
$5 Mojito Thursdays – Classic Mojito made with Cruzan Rum, from St. Croix
$5 Sangria Fridays – Red wine given a tropical twist with oranges, lemons and limes
back to Tech Center