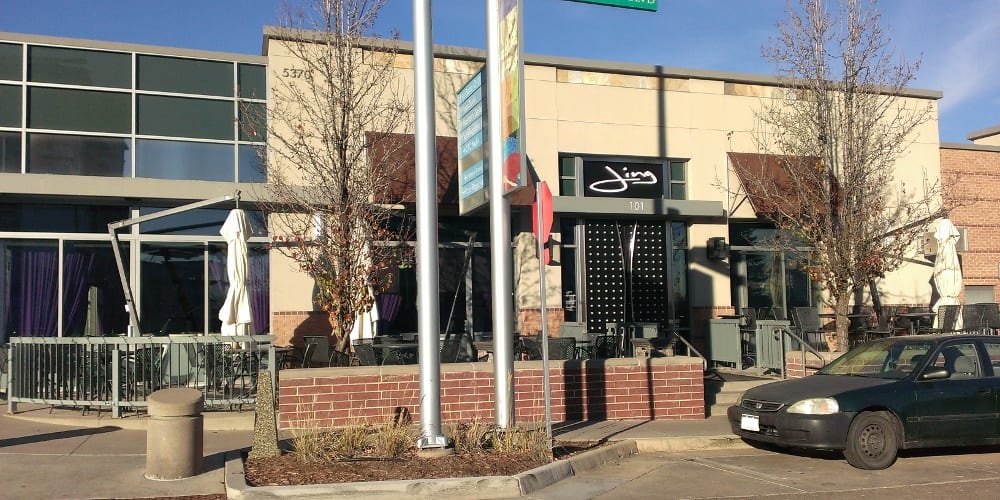 5370 Greenwood Plaza Blvd, Greenwood Village, CO 80111
303-779-6888
jingrestaurant.com
Jing is considered by many to be one of the best Chinese restaurants in the DTC. Its upscale, modern ambiance offers a great place to relax and have a cocktail.
Try the Buddha shot, which is served with an exotic fruit that numbs the mouth momentarily. They serve contemporary Asian cuisine and several other signature cocktails.
There is complimentary valet available during lunch and dinner.
Jing Happy Hours: (jingrestaurant.com/…)
Daily 3pm-6:30pm & 10pm-Close (lounge & front patio only)
Cocktails:
$5 Well Cocktails
$6 Grey Goose Cocktails
$6 Pink – champaign and x-rated passion fruit
$7 Pink Martini
$8 Grey Goose Martinis
$8 Drunken Buddha
Bottled Beer:
$4 Domestic
$5 Import
Wine by the Glass:
$6 King Crawford Sauvignon Blanc
$7 Sonoma Cutrer Chardonnay
$8 Santa Margherita Pinot Grigio
$6 Diseno Malbec
$6 Robert Mondavi Cabernet
$8 La Crema Pinot Noir
Sake:
$5 Gekkeikan Hot Sake
$6 Cold Sake
Small Plates & Sushi Rolls:
$4 Edamame
$5 Crispy Spring Rolls (pork or vegetable)
$6 Pan Fried Chicken Dumpling
$7 Crispy Crab Rangoons
$8 Chicken Lettuce Wraps
$10 Crispy Calamari
$10 Kobe Beef Sliders
$8 Crispy Tuna Roll
$12 Rock Shrimp Tempura
$11 Ahi Napoleon
$8 California Roll
$9 Crispy Salmon Roll
$11 Crispy Tuna Roll
$13 New Style Sashimi
$14 Chilean Sea Bass Fish & Chips
back to Tech Center