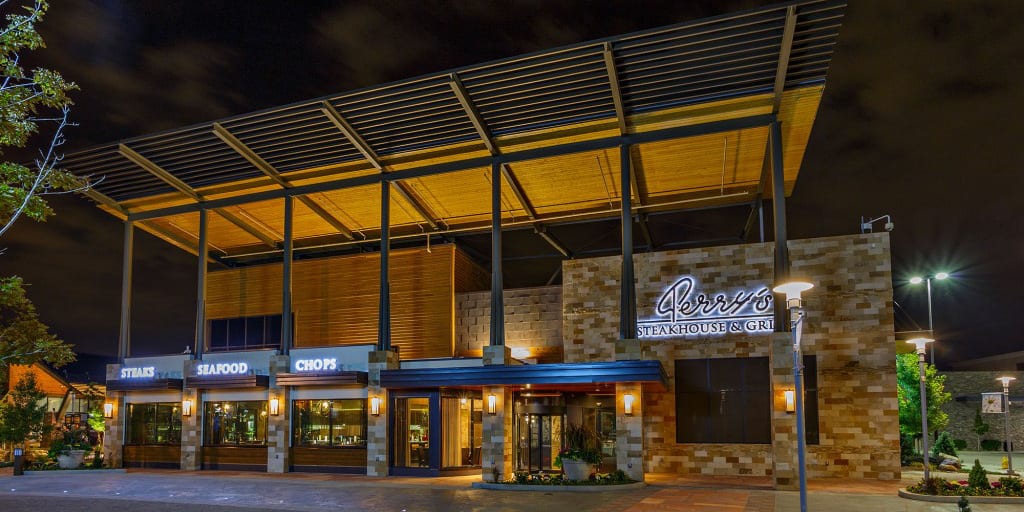 8433 Park Meadows Center Dr, Lone Tree, CO 80124
303-792-2571
perryssteakhouse.com/…
Situated next to the Park Meadows Mall, Perry's Steakhouse and Grille is a Texas-based fine dining establishment. The ambiance is eclectic, with a huge wall of wine and four group dining rooms, as well as an award-winning menu. Their elegant barroom, named after the year Perry's first opened, Bar 79, offers live music daily, an island bar and happy hour six days per week.
Perry's Steakhouse Happy Hours: Mon-Fri 4pm-7pm, Sun 4pm-9pm
Drinks –
$4 Craft Beer
$7-16 Wine
$9-11 Cocktails
Bar Bites –
$9 Perry's Famous Pork Chop 'Bites'
$9 Beef and Bleu – Sliced Beef Filet With Bleu Cheese And Bacon Marmalade On A Toasted French Baguette
$9 Escargot
$9 Homemade Polish Sausage
$9 Seafood Stuffed Mushrooms
$9 Sliders 79 – served With Onion Strings
$9 Steakhouse Pizza – topped With Chopped Beef Tenderloin
$12 Butcher's Blend Burger – (brisket, chuck & shortrib) served with your choice of French fries or sweet potato fries
Reviews: Yelp
Back to DTC