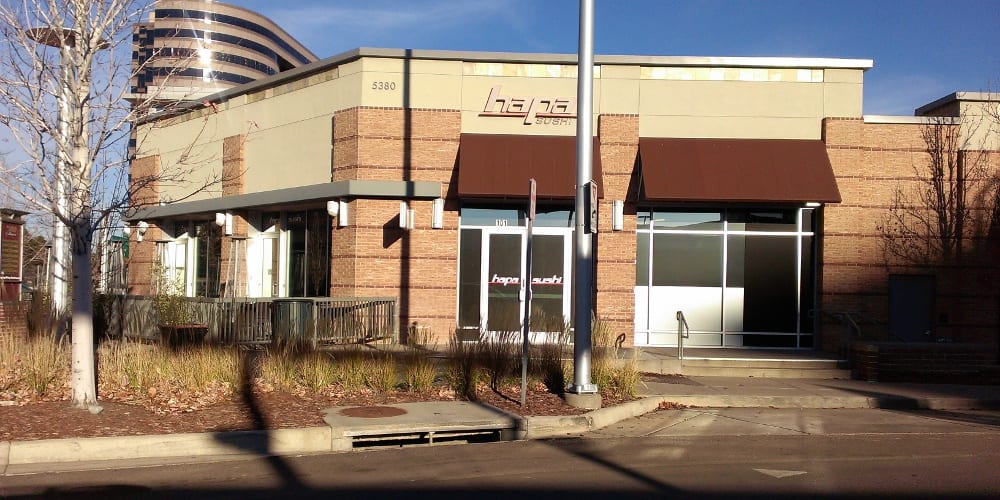 5380 Greenwood Plaza Blvd, Greenwood Village, CO 80111
303-267-8744
hapasushi.com
Hapa Sushi boasts a daily happy hour with both food and drink specials. There's a full bar with a large selection of sake cocktails. Hapa is a Hawaiian term that describes a blend of Asian and American Cultures.
It's located in the Landmark Plaza by Comedy Works.
There are other Hapa Sushi in Cherry Creek, Lodo and Boulder.
Hapa Sushi Happy Hours: Daily 2:00 pm-4:30 pm & Fri-Sat 10 pm-12 am
Discounted food and drink specials
Reviews: Yelp
back to Tech Center