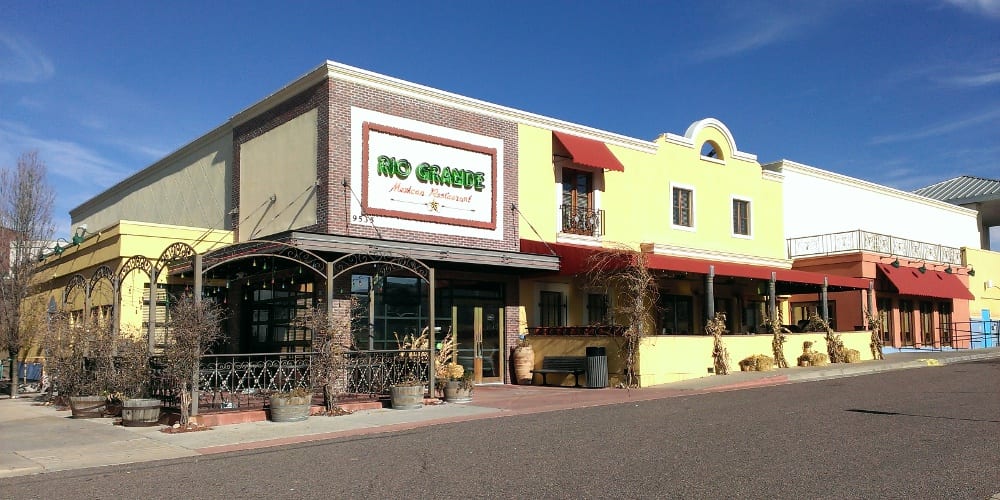 9535 Park Meadows Dr, Lone Tree, CO 80124
303-799-4999
riograndemexican.com
Rio Grande is known for its margaritas, limit 3 per customer. It got its start in Fort Collins and now there are several all over Colorado. The restaurant is large inside and there is also outdoor seating for nice days.
There's another Rio in Lower Downtown.
Rio Grande Happy Hours: (riograndemexican.com/…)
Monday-Friday 3pm-6pm
Drinks –
$6 Rio Margarita
$7 Big Tex Margarita
$6.5 Ricky – frozen rio marg, coronita
$3 Drafts
$3 Can Tacate
$3 Shot Cuervo Cinge – cinnamon infused tequila
Food –
$3 Tacos – grilled steak, adobo chicken, braised pork
$2 Queso Deluxe
$3 Tropical Guac
$4 Crispy Jalapeno Caps
$6 Steak Empanada
$7 Ceviche
DAILY SPECIALS:
Sunday – Kids eat free at night
back to Tech Center