With Denver's recent surge in new developments wiping out some of the city's oldest bars, there are still a few classics still standing today. What remains of Denver's historic bar scene is all thanks to those who have stepped in to save these historic establishments.
Each of these watering holes brings a piece of Denver history, along with a good time and a good drink. So, raise your glass to these historic and bars in Denver.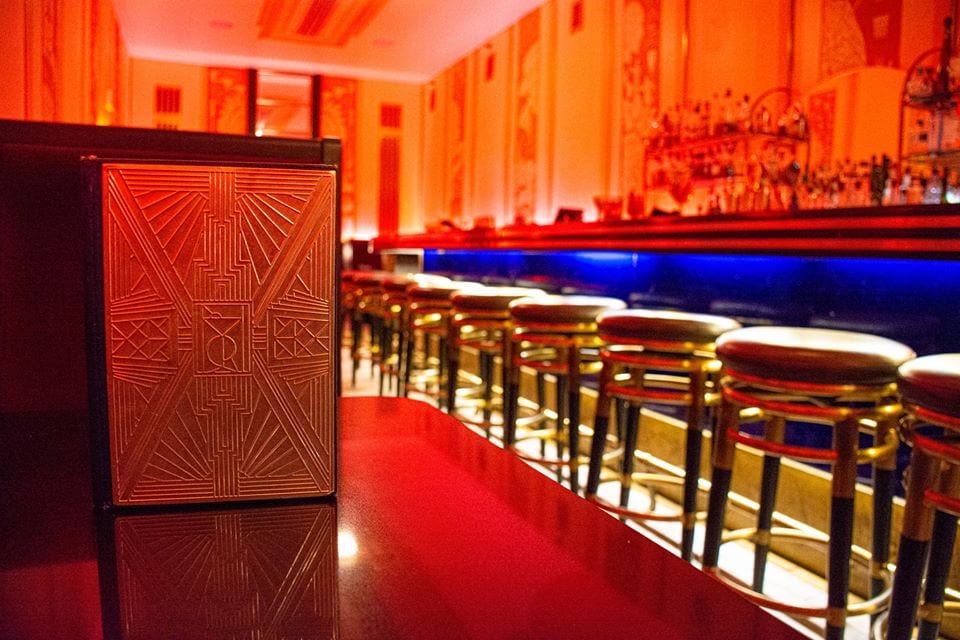 Charlie Brown's Bar & Grill
Where: 980 Grant St.
As one of Colorado's first millionaires, Judge Earnest Colburn built his mansion in the late 1800s at the corner of 10th and Logan and began setting roots in Denver. The high-end Colburn Hotel was built in 1925. Rife with history, Charlie Brown's Bar & Grill offers a good drink, dining options including breakfast, lunch, and dinner, plus a large outdoor patio. The hotel turned apartment building, still houses the bar and grill on the first floor.
Happy Hour – 4:00 – 6:30 p.m. and 10:30 p.m. – 12:30 a.m.
Bastien's
Where: 3503 E. Colfax Ave.
As the original site of the Moon Drive Inn, Bastien's was built in its place in 1958. Designed by Mr. Bastien himself, the restaurant and bar have kept its historic charm with no real modern updates. Bastien's is still one of the best places to enjoy a taste of old Denver and a good steak. Home of the Sugar Steak, Bastien's is known for their meat selection along with their hefty bar.
The Cruise Room
Where: 1600 17th St.
Opening the day after Prohibition was repealed, The Cruise Room is the longest-running bar in Denver. Located inside the Oxford Hotel, the bar still preserves the chic glamour of the Prohibition-era and provides a plethora of design features that make this one of the most unique bars in Denver. Like what you had there? Find their drink recipes online to make at home. Try one of their famous martinis or draw from the Prohibition-era with a classic Manhattan.
Don's Club Tavern
Where: 723 E. 6th Ave.
With the utmost certainty, Don's Club Tavern claims Jack Kerouac threw back drinks there during his Denver stretch when writing "On the Road." Seemingly unchanged from its beginning in 1947, Don's Club Tavern is an iconic Denver bar and one of the best dive bars in town. Also, enjoy games and the digital jukebox for one fun night.
Happy Hour – Don's offers daily specials on Tuesdays, Wednesdays, and Sundays.
El Chapultepec
Where: 1962 Market St.
As Denver's oldest Jazz and Blues club, El Chapultepec has stood as an iconic landmark since 1933. Coupled with good drinks, patrons can enjoy live music every night. El Chapultepec is also another known gathering place for the famous Jack Kerouac and his crew during the 1950s. Try the Chapultepec shot made of dehydrated edible grasshopper with a shot of silver tequila and a dash of crème de mint.
Lion's Lair
Where: 2022 E. Colfax Ave.
The true definition of a dive bar, Lion's Lair is a Denver institution. The bar got its start in the 1930s when it was the Playboy Club and hosted jazz talent. Then in 1967, it was transformed into the Lion's Lair that now plays local punk, rock, and grunge on their intimate stage. Patrons not only love the music scene at this hole-in-the-wall on Colfax, but it's also a favorite for cheap drafts and good company.
Happy Hour – every day from 3:00 p.m. – 8:00 p.m.
My Brother's Bar
Where: 2376 15th St. (15th & Platte)
The oldest bar in Denver, My Brother's Bar has been a favorite of the Mile High City since 1873. While the name has changed over the last 145 years, the designation, "Brother's," has remained since 1970. The name Brother's comes from when the bar was originally owned by two men. It is said that when vendors would come by to collect a payment, a common response was, "don't look at me, it's my brother's bar." My Brother's Bar is also another spot Jack Kerouac, Neal Cassidy, and Allen Ginsberg all hung out at. Beyond its historical lure, the bar offers a decent menu of delicious burgers and sandwiches. The bar features a full selection of liquor, wine, and a rotating selection of draft beers.
Ship Tavern
Where: 321 17th St.
Located inside the glamorous Brown Palace Hotel and Spa, the Ship Tavern is a vintage bar that opened back in 1934 after the repeal of prohibition. As the oldest bar in the hotel, the interior design includes a unique collection of an old ship's clock, Jamaican rum barrels, maps of the ocean, a mast and crow's nest, plus sailing ship models. Patrons will enjoy a wide selection of beers, wine, and crafty cocktails. Pair with their famous prime rib, burger, or seafood foods. Enjoy live music Wednesday through Saturday.
Buckhorn Exchange
Where: 1000 Osage Street
Listed as a National Historic Landmark, The Buckhorn Exchange is one of Denver's most iconic historic bars. Opening in 1893, The Buckhorn Exchange was the first establishment to receive the state's first liquor license for a mere $25. Part of its claim to fame is its past visitors such as Theodore Roosevelt, Dwight Eisenhower, Jimmy Carter, and John F. Kennedy, who all ate here. Beyond its historic features, the restaurant and bar are also known for its unusual menu items such as the Rocky Mountain Oysters and quail.
Happy hour: Monday – Friday 3:00 – 6:00 p.m.