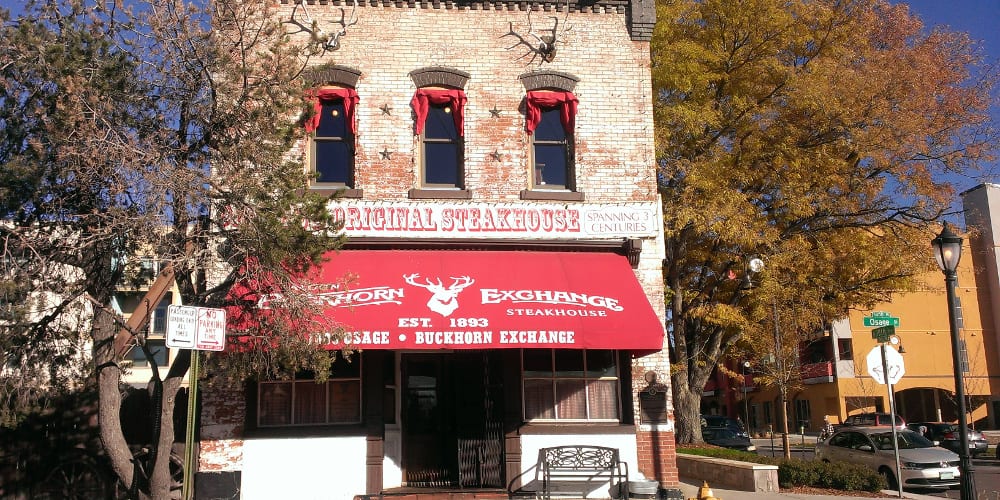 1000 Osage St, Denver, CO 80204
303-534-9505
buckhorn.com
The Buckhorn Exchange is Denver's oldest restaurant, open since 1893. It serves Old West fare, including bison, elk, quail, and ostrich. It features a unique atmosphere with many stuffed animals and an authentic 1857 white oak bar.
Happy hour runs Monday to Friday and live music is featured four nights a week in the upstairs bar & lounge. The restaurant is located just off the rail station at Osage.
Buckhorn Exchange Happy Hours: Monday-Friday 3pm-6pm
Drinks –
2-for-1 Select Wines, Select Well Drinks
Discounted Domestic Beers
Food –
Complimentary foods M-F from 4pm-6pm
Reviews: Yelp
back to Santa Fe