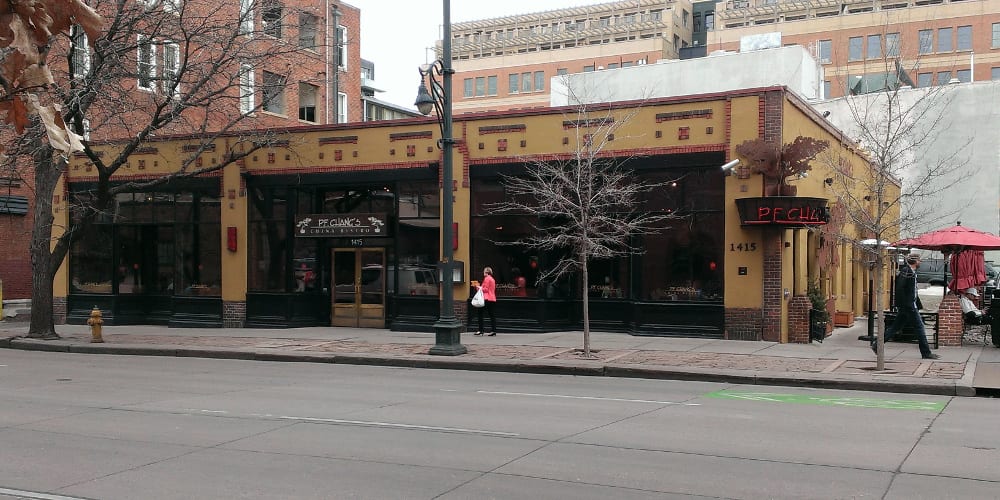 1415 15th St, Denver, CO 80202
303-260-7222
pfchangs.com
P.F. Chang's is an international chain of Chinese bistros. There's a full bar and a patio available, as well as valet parking. Happy hour specials run Monday to Friday.
Another P.F. Chang's is located by Park Meadows and there's one in Lakewood.
P.F. Chang's Happy Hours: (pfchangs.com/…)
Monday-Friday 3pm-6pm
Drink specials –
Beer:
$2.75 Bud Light
$3.25 Tsingtao
$3.25 Sam Adams Seasonal
Sake:
$4 Gekkeikan Sake (large jar)
Wine: (glass 7oz)
$5 Moscato, Besitos
$5 Pinot Grigio, Riff
$5 Chardonnay, Columbia Crest
$6 Chardonnay, Kendall-Jackson
$5 Merlot, 14 Hands
$5 Malbec, Alamos
$5 Cabernet Sauvignon, Santa Julia
Cocktails:
$4 Well Highballs, add juice for $1
$6 Black Tea Gimlet
$6 Coconut Lemon Sour
$6 Yuzu Ginger Mojito
$6 Rub Colada
$6 Chinese 88 Martini
$6 Asian Pear Mojito
$6 Organic Agave Margarita
$6 PF-X
$6 Chang's Mai Tai
Alcohol Free Cocktails:
$2.5 Ginger Beer
$2.5 Chang's Coconut Cooler
$2.5 Strawberry Cucumber Limeade
Food specials –
Traditions:
$4 Egg Rolls
$3 Spring Rolls
$6 Northern Style Spare Ribs
$6 Chang's Spare Ribs
Sushi:
$3.5 California Rolls
$3.95 Spicy Tuna Roll
$5 Ahi Crisp
Steamed Dumplings: (3 per order)
$3.25 Vegetable
$3.25 Pork
$4 Shrimp
Other Dim Sum Offerings:
$5 Flaming Red Wontons
$4 Edamame
$6 Chang's Chicken Lettuce Wraps
$6 Chang's Vegetarian Lettuce Wraps
$4 Crispy Green Beans
$5 Crab Wontons
$7 Dynamite Shrimp

View Mile High Happy Hour – Highlands in a larger map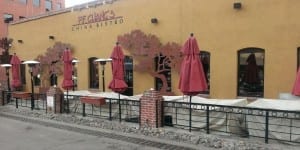 back to Lower Downtown