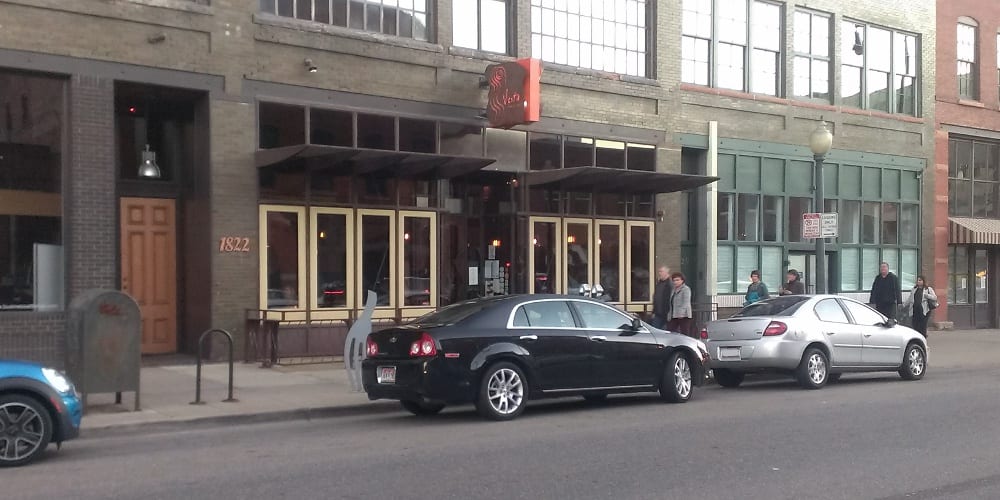 1822 Blake St, Denver, CO 80202
303-296-1970
vestagrill.com
Vesta Dipping Grill serves up delicious food in a cozy, intimate atmosphere. The dimly lit restaurant serves up world grill cuisine and dipping sauces. Happy hour specials can be enjoyed everyday.
They open daily for dinner at 5pm. Five dollar parking is available after 4pm everyday at Guaranty Parking.
Vesta Dipping Grill Happy Hours: (vestagrill.com/menus/happy_hour)
Daily 5pm-6:30pm
Drinks –
$7 Vesta Beer and Shot – Great Divide Pale Ale and Leopold Brothers Whiskey
$3 Beers
$5 Cocktails
$5 Sherry, Aperitifs
$5 Wine
Food –
$2 Chinese BBQ Pork Belly
$3 Skuna Bay Salmon Tartare
$6 Golden Ponzu Shrimp
$9 House Made Venison Kielbasa
$8 Salt and Vinegar Duck Wings
$6 Sauce Sampler – grilled flatbread with choice of 5 sauces
$10 Pupu Platter – 2 pork belly, 4 duck wings, golden ponzu shrimp

View Mile High Happy Hour – Lower Downtown in a larger map
back to Lower Downtown