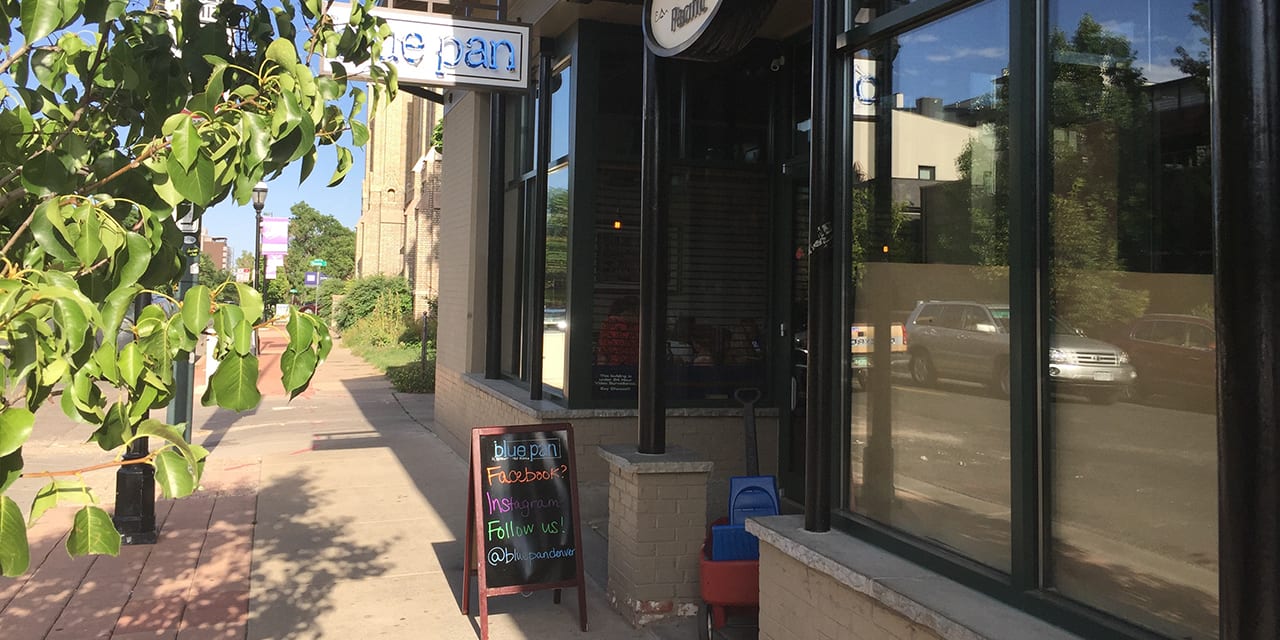 3930 W 32nd Ave, Denver, CO 80212
720-456-7666
bluepandenver.com
Blue Pan serves up authentic Detroit-style pizza, a few blocks west of Highland Square. While they offer five types of pizza: Detroit, Classic Italian, Chicago Cracker Thin, New York and Gluten Free, the Detroit style stands out the most.
The blue pans in which this pizza is cooked, leaves a nice layer of burnt cheese around the crispy edges. There's a small dining area and bar inside. Pizza slices are available, in addition to a range of award-winning pies.
Currently, we do not know of any happy hours at Blue Pan Pizza.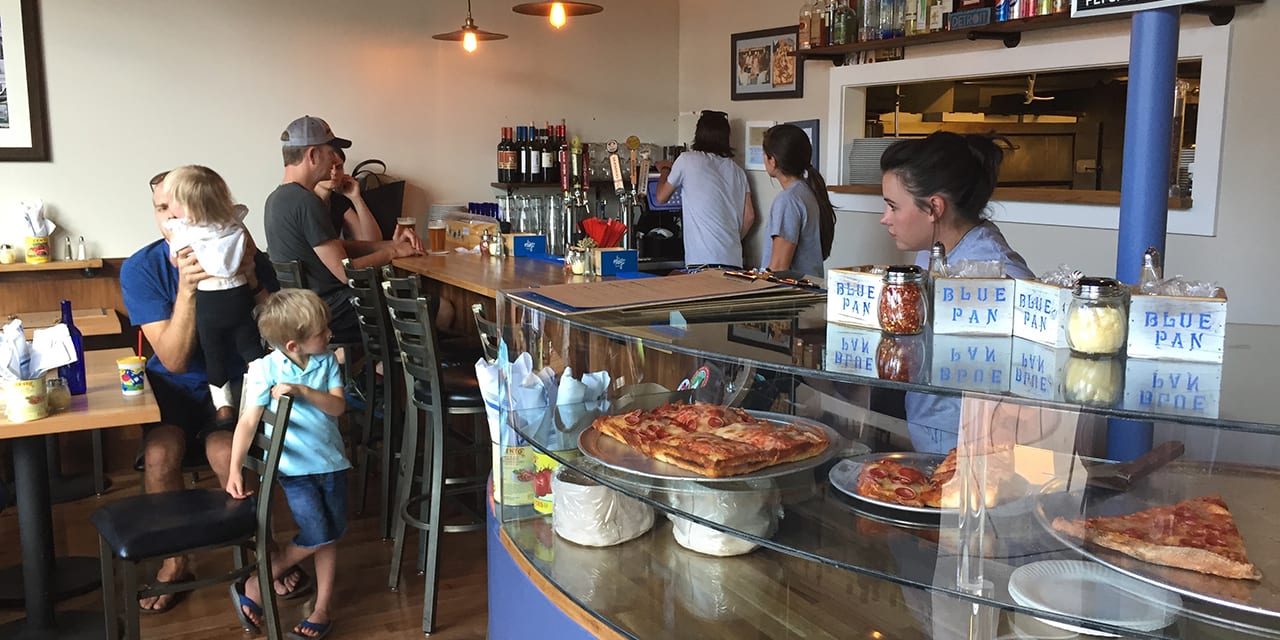 Back to Highlands