This restaurant has closed!!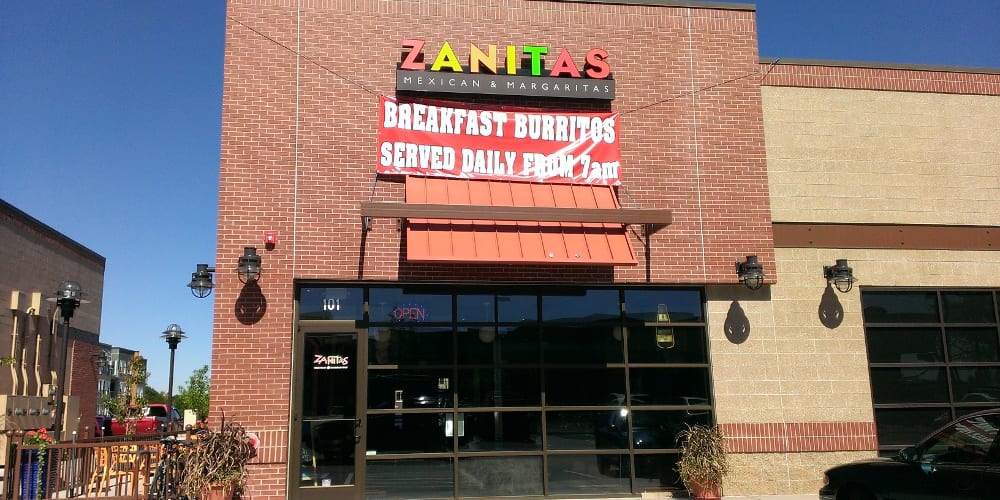 6365 East Hampden Ave, Denver, CO 80222
303-756-9899
Zanitas is a fast casual Mexican restaurant with a full bar. They serve fresh lime margaritas, along with an assortment of tacos, burritos and quesadillas (similar to a Chipotle or Qdoba). There's a nice outdoor patio for warm days.
back to University