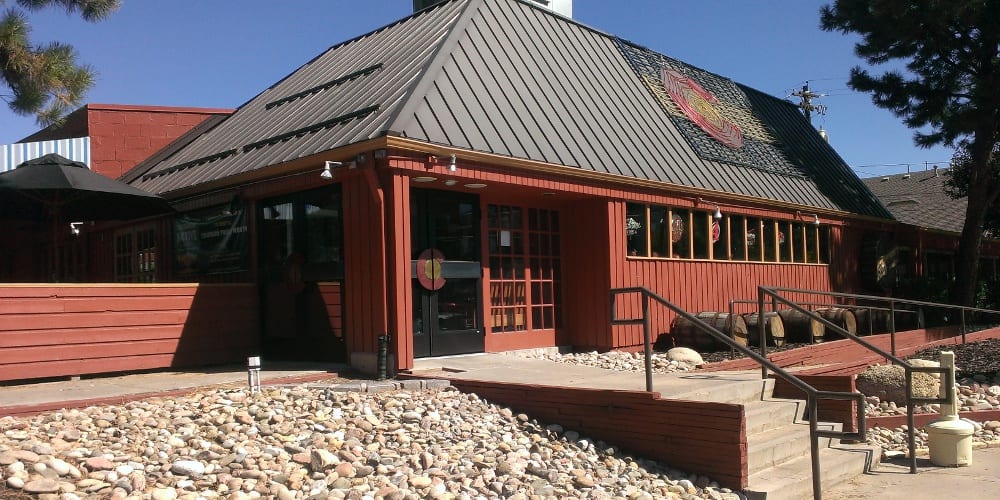 80 South Madison St, Denver, CO 80209
303-399-4448
chopperssportsgrill.com
Chopper's is a large sports bar tucked away in a Cherry Creek neighborhood. They feature over 50 Colorado beers, along with drink specials everyday. The food is homemade and there's a relaxing patio for warmer days. It's located in a former garage, a few blocks west of Colorado Blvd.
Chopper's Happy Hours: Monday-Friday 3pm-6pm
1/2 Off Wells, Wines and Drafts
$4 Wash Apples & Jagers
$5 Appetizers –
Sweet 'n Spicy Thai Shrimp
Chicken Wings
Bacon n' Cheddar Burger Sliders
Margherita Flatbread
Mexican Queso Dip
DAILY SPECIALS:
Everyday – $5 Crown
Monday – $10 Sweet Thai Shrimp Salad All Day, $5 Wings 3pm-11pm, $4 Beer Flights
Tuesday – $9 Trinity Pastrami Swiss Club, $3 Drafts, $11 Pitchers (rotates)
Wednesday – $5 Burgers and Fries, $9 Grilled Roast Beer and Cheddar, $1 Off Dry Dock Pints, $3 Off Pitchers
Thursday – $10 Blackened Chicken Soft Tacos, $1 Off All Craft Cans
Friday – $10 Chicken Parm, $1 Off New Belgium Pints, Live Music, $5 Colorado Whiskeys
Weekends – $3 Coors Light Pints, $11 Pitchers
back to Cherry Creek