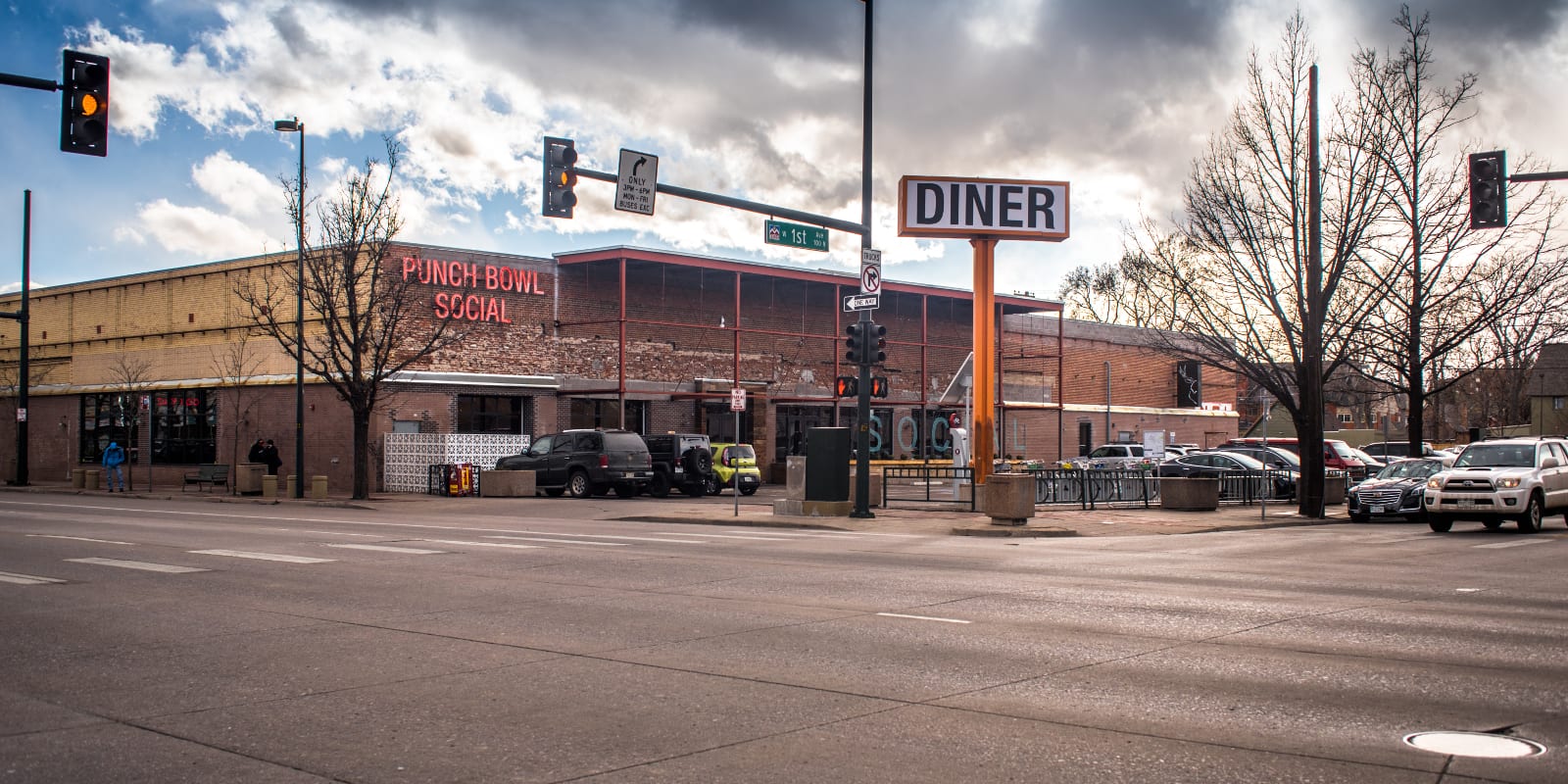 65 Broadway, Denver, CO 80203
720-765-2695
punchbowlsocial.com
Punch Bowl Social is a massive sports and games bar with happy hour everyday. There's three full bars across multiple rooms, totaling 24,000 square feet. Game-wise, there are several full size bowling lanes, pool tables, ping pong, darts, shuffleboard and arcade machines.
The food is creative and fresh, and breakfast is served daily until 3pm. The signature drink is punch cocktails served in giant group-size punch bowls.
Punch Bowl Happy Hours: Daily 3pm-6pm & 11pm-Close
Drinks –
$2.50 Old Man Cans: Pabst Blue Ribbon, Budweiser, Coors Banquet, Rolling Rock, and Miller Lite
$5 Well Drinks : Epic Vodka, Don Q Rum, Monopolowa Gin, Jim Beam Bourbon, Sauza Blue Silver Tequila and simple mixers
$5 House Red & White wines
$6 Featured Punch Cocktails
$6 Whiskey Sours, Tom Collins, Daiquiris, and Margaritas
Daily 3pm-6pm &
Food –
$2.50 Roasted Chicken Taco
$7 Spiced Edamame
$8 Cold Jalapeno Cheese Dip
$8 Hummus
$8.50 Knock Jr. Burger and Fries
$9 Sheet Load of Nachos
$9.50 Buffalo Honey Wings
$11 Green Chorizo Fries
$11 The Wolf
Reviews: Yelp
back to Broadway