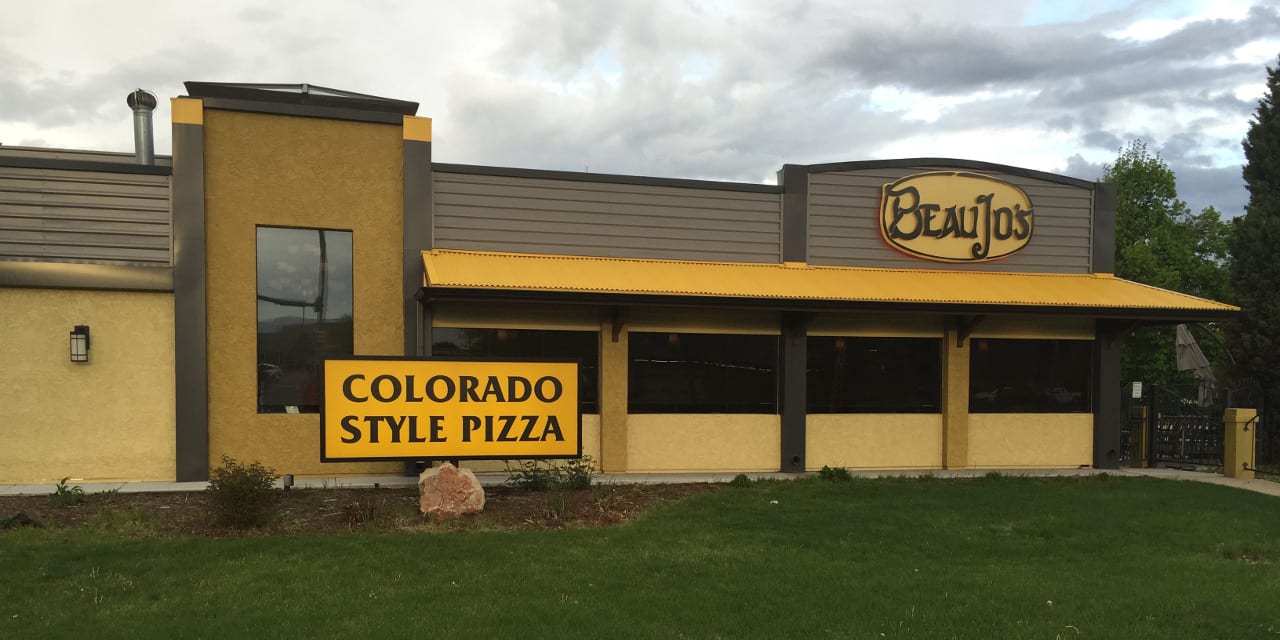 7525 West 53rd Ave, Arvada, CO 80002
303-420-8376
beaujos.com
With locations around the Front Range, Beau Jo's is well known for their Colorado style pizza. It features a thick crust, which goes great with honey. There's a full service bar, a big patio and happy hour every day.
There's another area Beau Jo's in University Hills.
Beau Jo's Happy Hours: Daily 3pm-6pm
Drinks –
$1 Off All Wells, Wines and Drafts
DAILY SPECIALS:
Daily – $3 Fireball Shots All Day
Monday – Domestics $2 16oz $3 22oz $3 16oz PBR (can)
Tuesday – Draft Microbrews $3 16oz and $4 22oz All Day
Wednesday – Wheat Free: $1 off all Gluten Free beer and $3 Glass of House Wine All Day
Thursday – $3 off Draft Pitchers and $3 off Bottles of Wine
Friday – Fat Tire Fridays $3 Drafts and $4 22oz Drafts
Saturday – All Seasonals $3 16oz $4 22oz All Day
Sunday – $3 Bloody Mary's All Day
back to Arvada