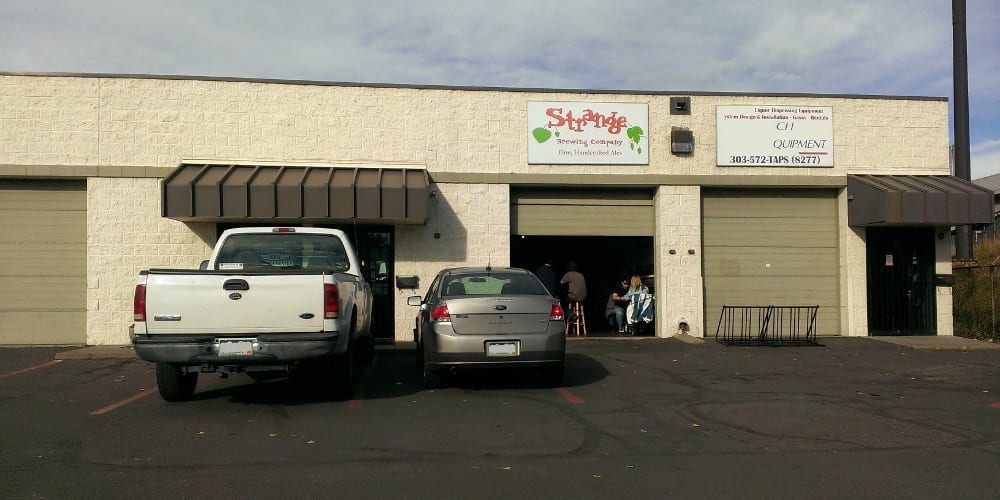 1330 Zuni St, Denver, CO 80204
720-985-2337
strangecraft.com
Tucked away under I-25 in a tiny strip plaza, Strange Brewery serves up award-winning micro brews, seven days a week. It's a favorite hang-out before and after Broncos game, due its close proximity to Mile High Stadium (near the 10th and Osage Light Rail).
Inside there's a bar, plenty of seating, free wi-fi and some TVs. They offer pretzels and free popcorn. There's also food trucks that show up Tuesday through Saturday. Garage doors open to the parking lot and there's a patio out back too.
Currently, we do not know any happy hours here, other than a Mug Club. It's a special paid membership with weekly specials and happy hour deals Wednesdays.
Reviews: Yelp
back to West Denver