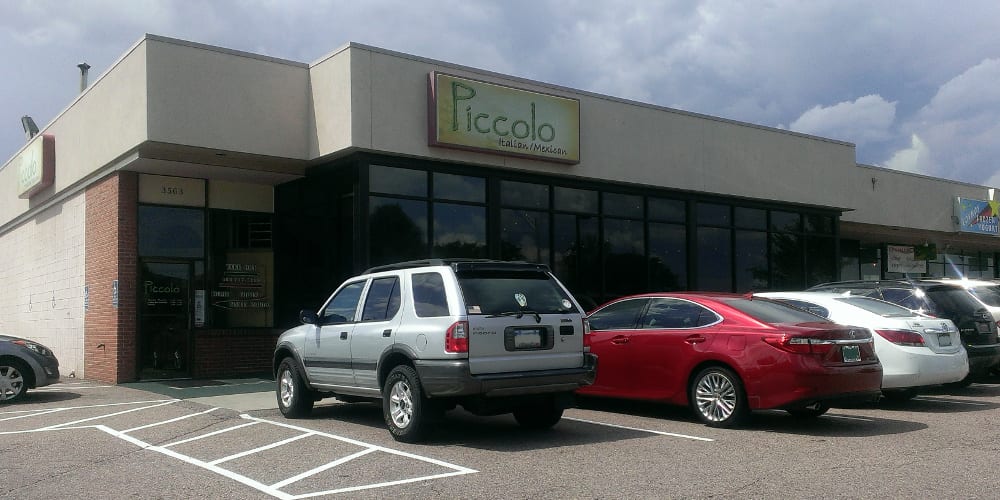 3563 South Monaco Pkwy, Denver, CO 80237
303-757-5166
piccolo-online.com
Piccolo has been offering Italian and Mexican dining for more than forty years. They have a small, full service bar and a comfortable, spacious dining area. Some of the house specialities include thin crust pizza and Mexican canolis. Complimentary chips/salsa and homemade bread are served for dine in guests.
Currently, we do not know any happy hours here.
DAILY SPECIALS:
Monday-Saturday – Lunch specials 11am-4pm
Reviews: Yelp
back to University