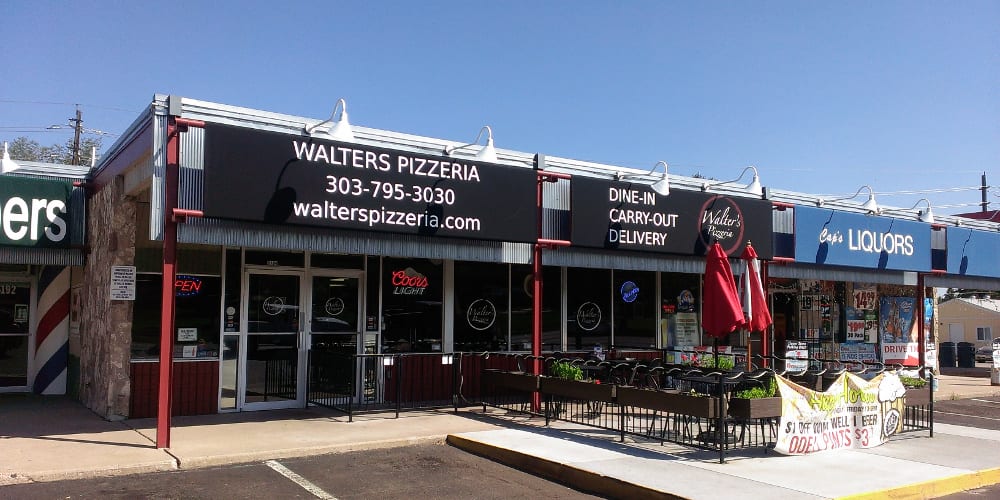 5194 South Lowell Blvd, Littleton, CO 80123
303-795-3030
walters303.com/littleton/bow-mar
Walter's serves awesome, hand tossed pizzas in Bow Mar. They also have homemade lasagna, custom calzones and crispy baked subs. There's a full bar area with a few TVs, and a couple arcade games in the back.
Another Walter's is located in Uptown.
Walter's Pizzeria Happy Hours: Sunday-Friday 3pm-6pm
$1 Off All Wine
$1 Off All Well
$1 Off All Beer
Reviews: Yelp
back to Littletonwalterspizzeria.com