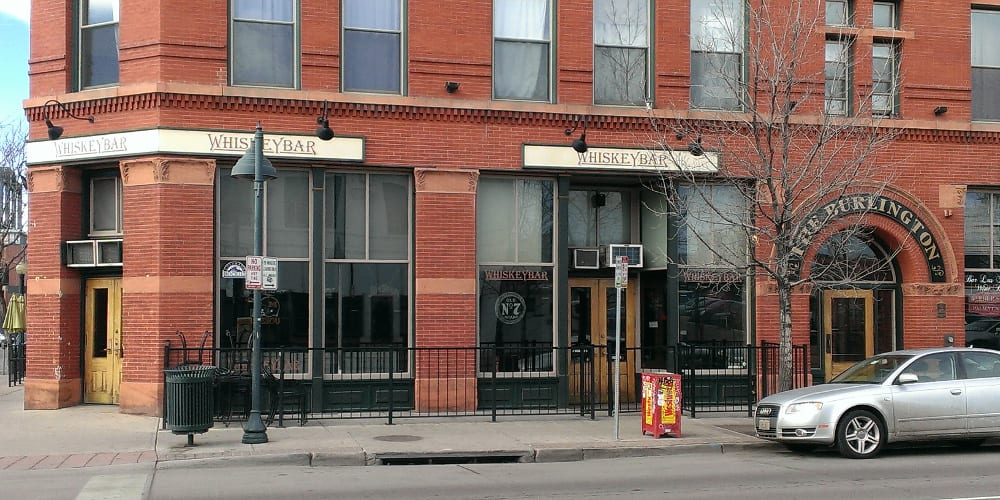 2201 Larimer St, Denver, CO 80205
303-297-0303
whiskeybardenver.com
Located in the old Burlington Hotel, Whiskey Bar is a laid back neighborhood tavern with an excellent happy hour. The $4 you-call-it includes all draft beer and they have an extensive selection of local brews. There's also over 200 whiskeys available at any given time.
They don't serve food, but there's plenty nearby in the Ballpark neighborhood. For games, they have a couple pool tables and free foosball. It's open on weekdays at 4pm and weekends at noon.
Whiskey Bar Happy Hours: Daily 4pm-7pm
$4 You-Call-It (top shelf excluded)
Daily All Day Specials
Monday $3.00 Titan IPA or Elijah Craig 12yr
Tuesday $3.00 Colorado Kolsch or Kilbeggan and $3.00 Svedka and Flavors (Ladies night)
Wednesday $3.00 Easy Street Wheat or Four Roses and $1.00 off all Whiskey all Day
Thursday $3.00 Great Divide or Jameson
Friday $3.00 Wynkoop B3K or Jim Beam
Saturday $3.00 Odell's 90 Shilling or Old Forrester and Pitcher Night $10 Domestic and $12 Micro
Sunday $3.00 New Belgium Seasonal or Powers and $2 Old Milwaukee
All The Time $5.00 Morrisons (PBR and shot of Beam)

View Mile High Happy Hour – Five Points in a larger map
Reviews: Yelp
back to Five Points