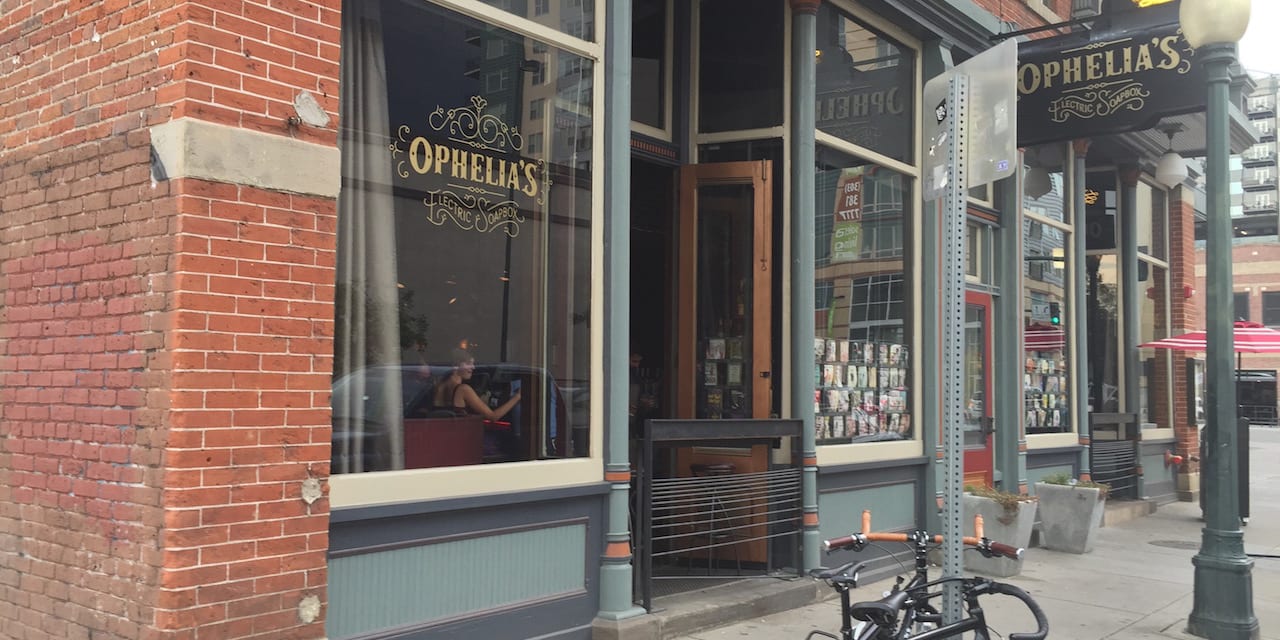 1215 20th St, Denver, CO 80202
303-993-8023
opheliasdenver.com
Ophelia's Electric Soapbox is a gastrobrothel, which pays homage to the building's original roots. The cozy, vibrant ambiance features a huge U-shaped bar, topped with colorful pinball glass. Brunch is served on weekends starting at 10 am and includes live music on the stage.
Currently, there is no happy hour at Ophelia's.
Reviews: Yelp
Back to Five Points