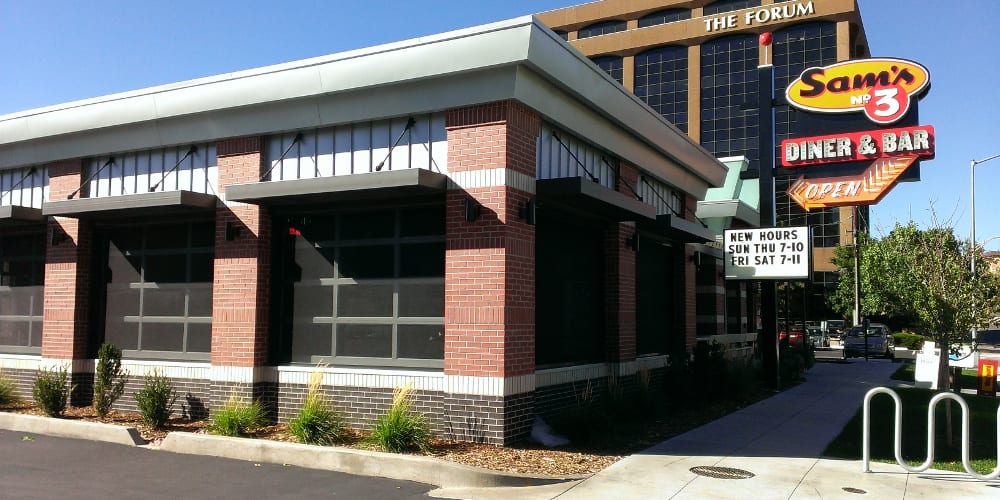 435 S Cherry St, Denver, CO 80246
303-534-1927
samsno3.com
Sam's No. 3 is a small Colorado chain of diners and bars. It originated in Denver in 1927 and has been voted been featured on Diners, Dive-ins and Dives, as well as voted best breakfast. They have daily drink specials, and a full bar of liquor, beer and wine.
The original location is in Downtown Denver and there is another in Aurora.
Sam's No. 3 Happy Hours: Daily 2pm-6pm
Discounted drink specials
Discounted select appetizers
Friday & Saturday 9pm-Close
Discounted drink specials
Reviews: Yelp
back to Cherry Creek