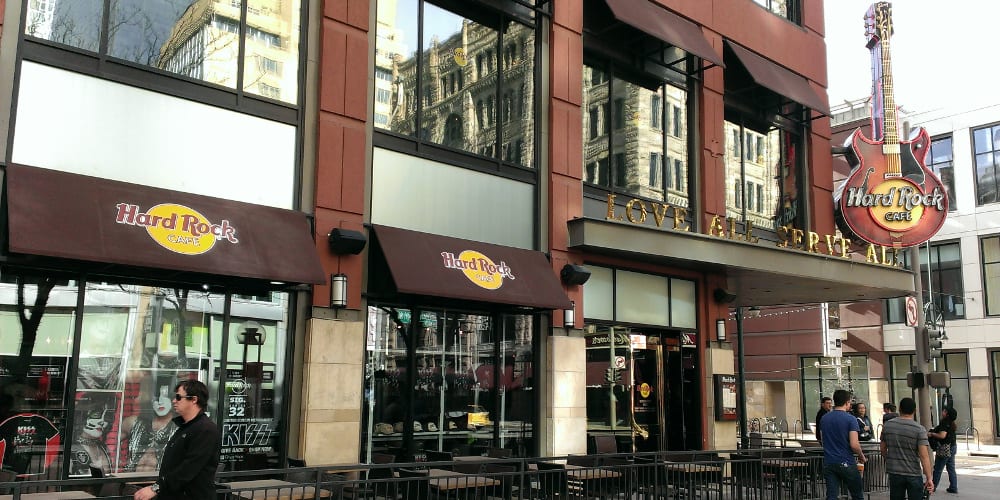 500 16th St #120, Denver, Colorado 80202
303-623-3191
hardrockcafe.com/location/denver
Located in the Denver Pavilions, the Hard Rock Cafe serves up food and drink in a rock 'n roll atmosphere. There's a full bar and a patio looking onto 16th Street.
It's an international chain that started in London in the 1970's.
Hard Rock Cafe Happy Hours: Monday-Friday 3pm-6pm
Discounted drinks specials
Reviews: Yelp
back to Central Downtown