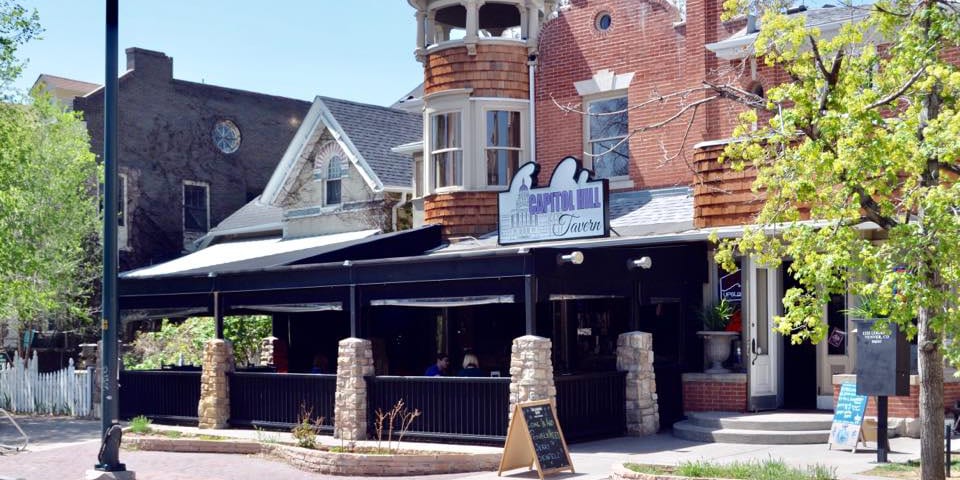 1225 Logan St, Denver, CO 80203
303-861-3777
capitolhilltavern.com
Capitol Hill Tavern is a cozy, almost hidden pizzeria housed in a 1900's Victorian style mansion. They have a big patio with space heaters and outdoor bar access. The kitchen serves Italian fare, including salads, sandwiches and calzones. Brunch is served on the weekends from 10am-2pm.
Capitol Hill Tavern Happy Hours: Monday-Friday 3-6pm & 9-11pm
Drinks –
$3 Coors and PBRS
$4 Fireball
$4 Jäger
$5 Jameson – all day, every day
$5 Tito's – all day, every day
Food –
$5 Cheese bread
$5 Stromboli
$6 Wings
Reviews: Yelp
back to Capitol Hill