Located roughly 40 minutes southwest of Denver, the mountain town of Conifer rests along the foothills of Colorado's Front Range. The small town boasts direct access to some of the state's best trails and outdoor recreational opportunities for those living in more urban areas nearby.
And while there is no official downtown, Conifer is home to several commercial spaces including a variety of restaurants and bars. Find your perfect apres-hike destination with one of these bars in Conifer.
Scooter's Smokehouse BBQ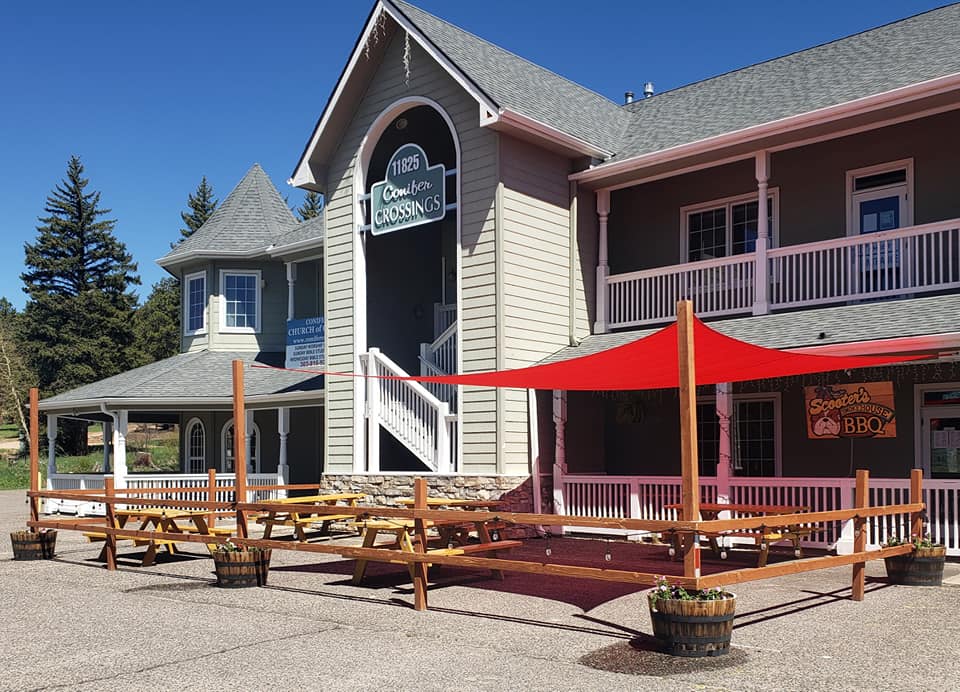 Believe it or not, you can find some of the best barbecue in Colorado in the small town of Conifer. And with a decent selection of reasonably priced beer on tap, Scooter's Smokehouse BBQ is one of the best bars in Conifer. Stop in for a tasty snack and a cold draft, glass of wine, or nip of liquor, and enjoy the weather on the patio if it's sunny.
This place is the opposite of fancy, but the food is for real, and the beers are cheap. It's hard to beat that. Plan to go early—they close after they sell out their BBQ, and that can happen frequently.
11825 US Highway 285 Suite B | 720-955-6629 | scooterssmokehousebbq.com
Snowpack Taproom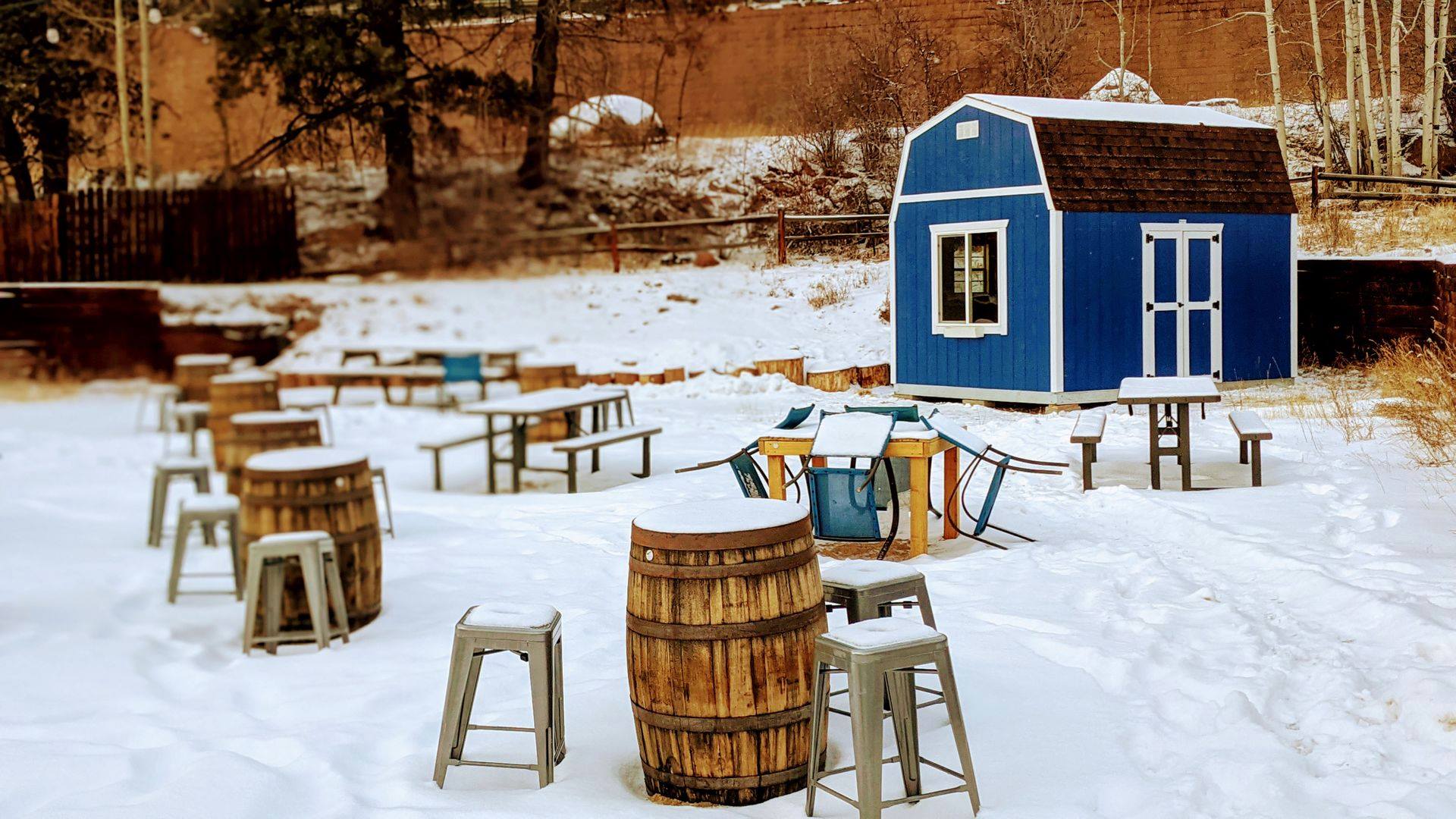 The Snowpack Taproom boasts one of the most comprehensive beer lists you can find in Conifer, but they have wine, whiskey, and cocktails, too. Sit on the dog-friendly "beach" or the sizeable pet-free patio, play pool, foosball, ping pong, or beach volleyball, and enjoy some of the best food and drinks around. Or come in for events like live music, painting classes, film screenings, and more.
There's a lot to keep you busy in between rounds here. Stop in on weekdays from 3:00 – 6:00 pm for happy hour specials on drinks and food.
11863 Springs Road #210 | 720-924-1110 | snowpacktaproom.com
JJ Madwell's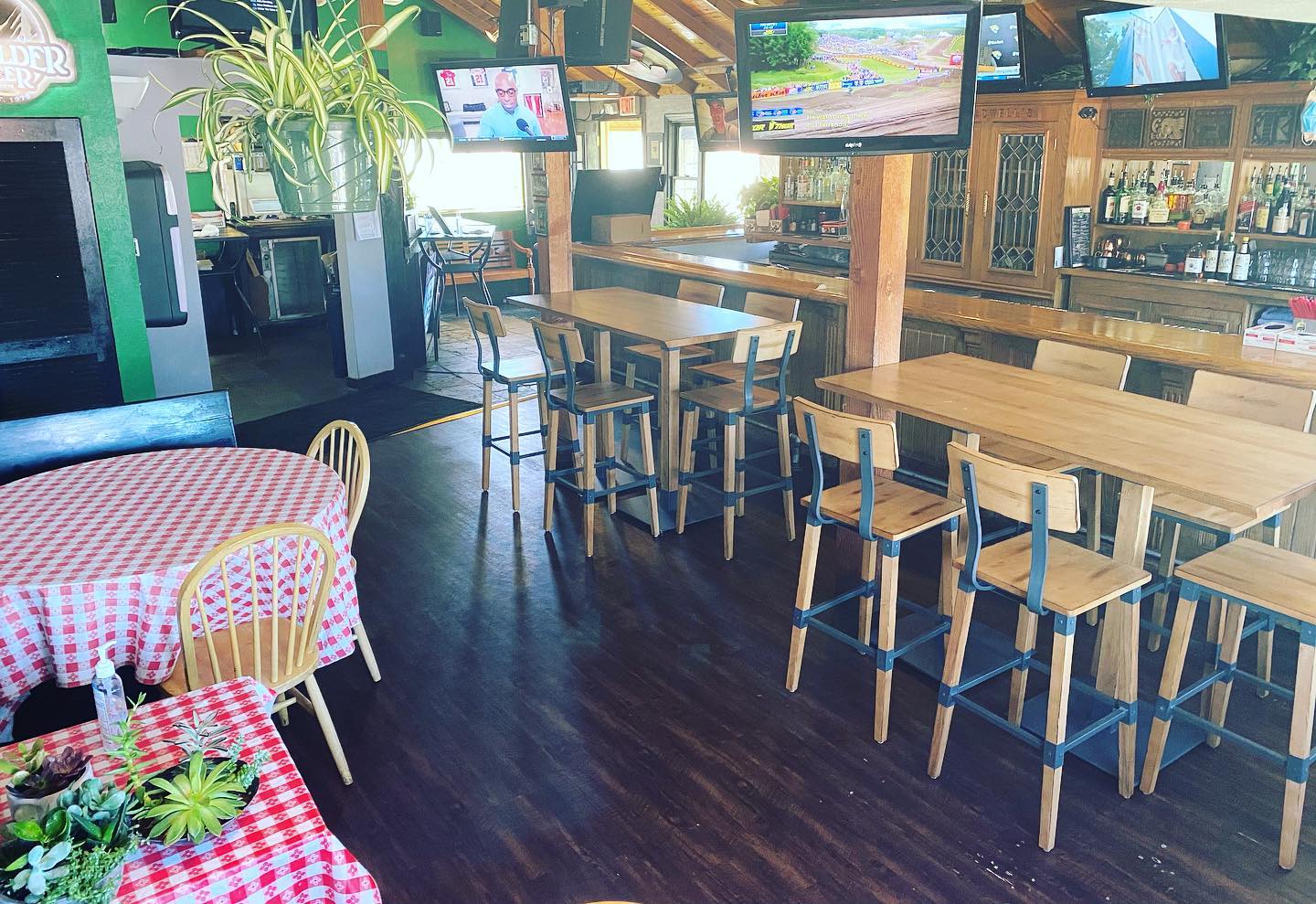 More than just an Italian restaurant, JJ Madwell's is a great spot to stop for a drink in Conifer. They have an adorable patio with a nice view, but if you prefer, you can sit inside at the bar and catch the game. This is a local's place where you can order something from the full bar and grab a side of carbs to go alongside it. Bring the kids and your gluten-free friends, as they have menu items for both of them. Don't miss their daily happy hour from 2:00 – 6:00 pm.
26412 Main Street | 303-838-1440 | jjmadwells.net
Aspen Perk Café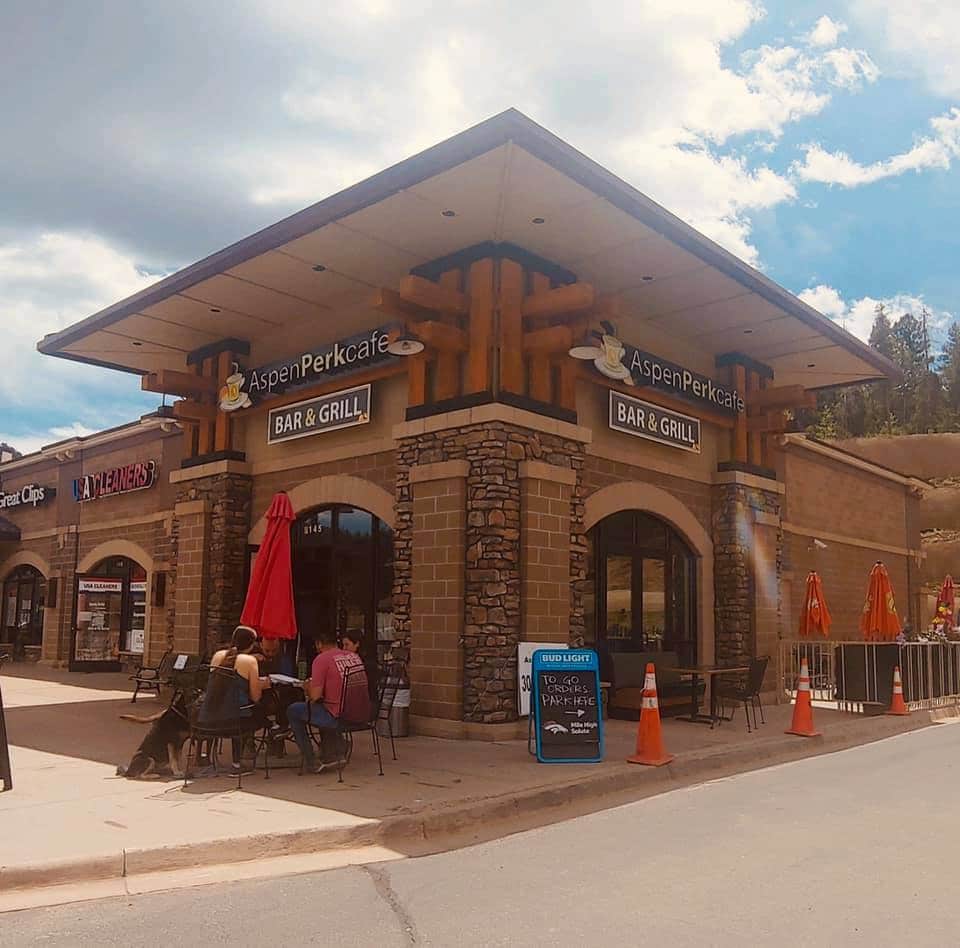 When the first thing on your mind is a boozy breakfast in Conifer, head to the Aspen Perk Café. There's no better way to start your day than to sit on their dog-friendly patio, order a morning cocktail from the full bar, and eat a scratch-made breakfast. Grab a bottomless mimosa or something from their espresso bar, and support this family-owned restaurant at the same time.
27182 Main Street | 303-816-4339 | aspenperkcafe.com
The Well at Bradford Junction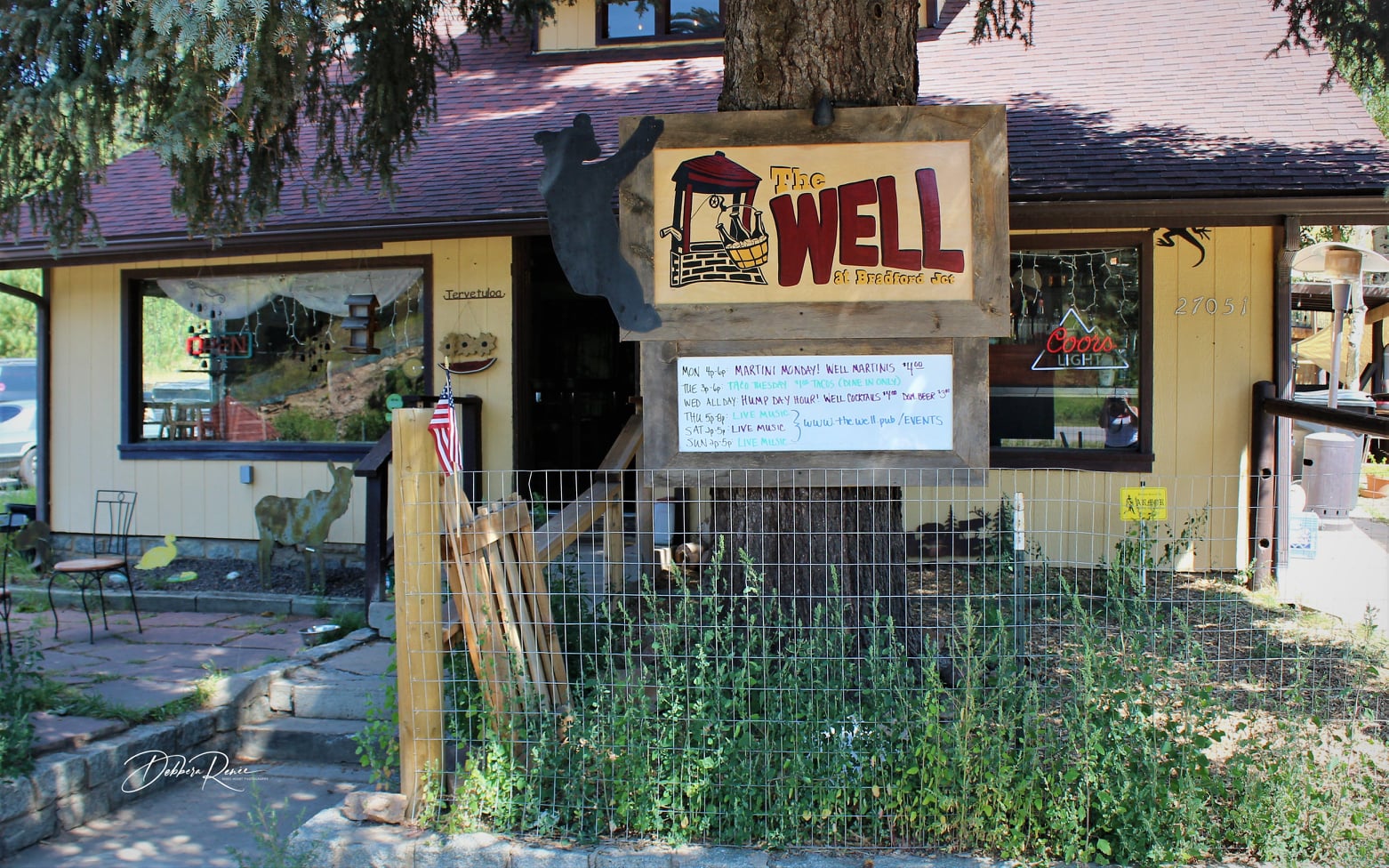 What used to be a garden supply store with a wine tasting room has now evolved into a live music hub and biker bar in Conifer. The stars of the show here are the extensive patio and the great prices, though you could sit inside, watch the game, and grab a bite to eat.
It's a Packers bar, yes, but you'll forgive them for that when you get the bill. Check their event calendar and, if the stars align, you can show up to hear some of the best local live music Conifer has to offer. Stop by for their happy hour all day on Wednesdays.
27051 Barkley Road | 720-415-4334 | thewellatbradfordjct.com
Colorado's Best Beers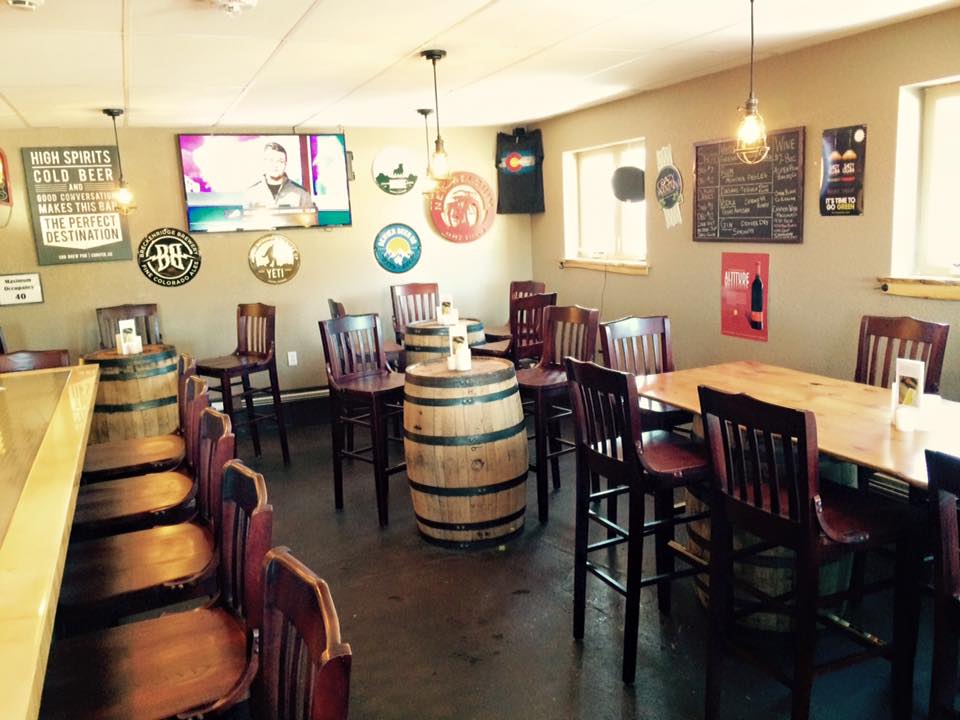 Colorado's Best Beers is a quaint little hole in the wall in Conifer that serves—you guessed it—some of the best beers in Colorado. Sitting in this homey spot and sipping beer out of a mason jar will give you a good feel for the mountain-town friendliness that Conifer is known for.
The pared-down beer menu manages to span a wide range of some of Colorado's most delicious breweries. Plus, they have a dog-friendly patio and some snacks on hand in case you work up an appetite as well. They have some board games for you to play, or, if the day calls for more adventure than that, you can book a ziplining (or a zip and sip) tour next door. Stop in for happy hour daily from 4:00 – 6:00 pm for specials on drinks.
26267 Conifer Road | 303-984-6151 | coloradosbestbeers.com
Brook's Place Tavern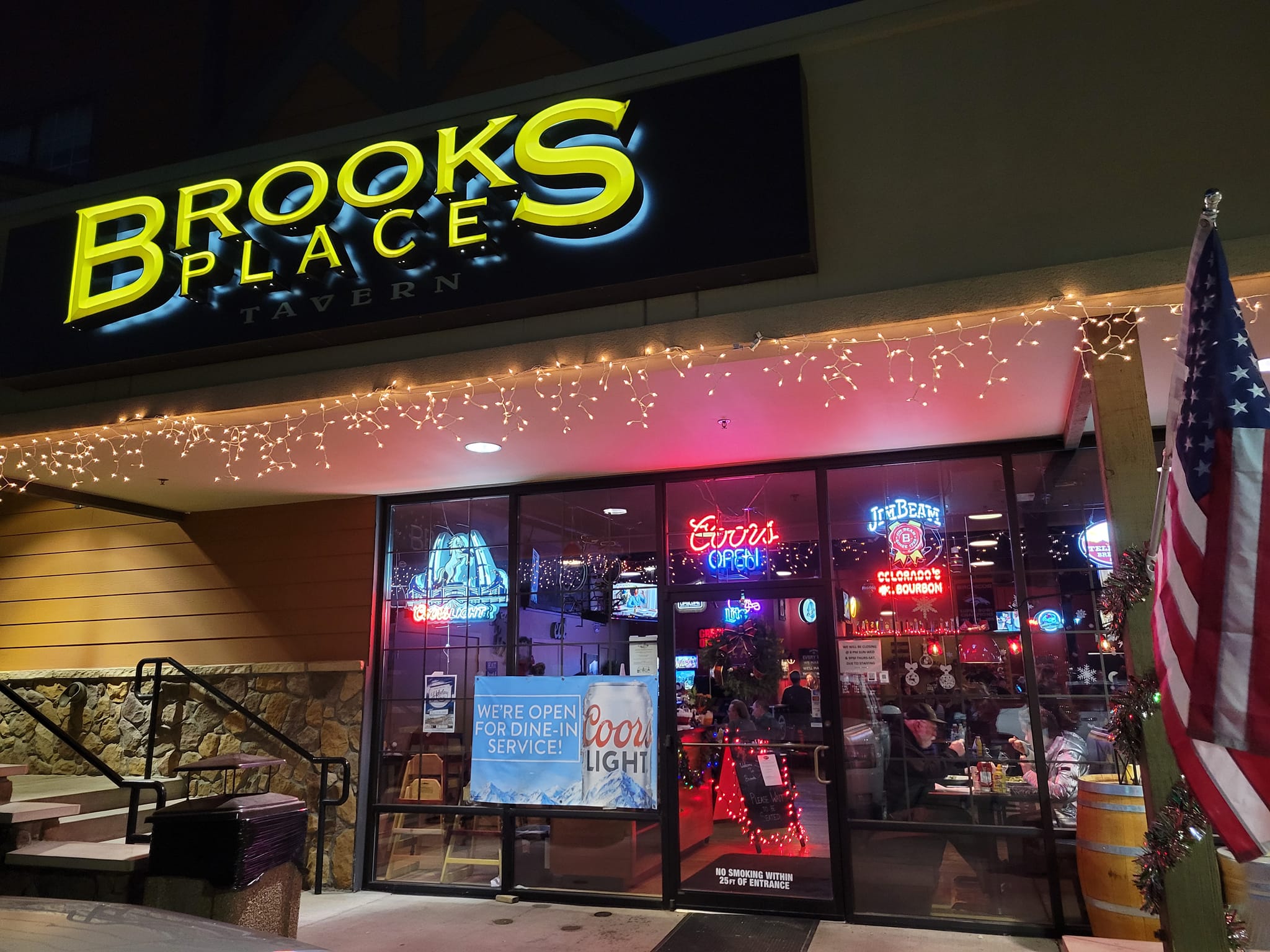 With big-screen TVs to watch sports on, a sunny patio to enjoy, gluten-free and kids menus, and special events to attend, Brook's Place Tavern is a great place to visit any day of the week. Choose something from their impressive beer list and enjoy the airy ambiance of this beloved local establishment. Don't miss their daily happy hour from 3:00 – 6:00 pm, and check their website for daily specials, too.
25577 Conifer Road #100 | 303-816-1499 | brooksplacetavern.com
Next time you find yourself southwest of Denver, try one of these Conifer bars to find a new fave. Saudé!