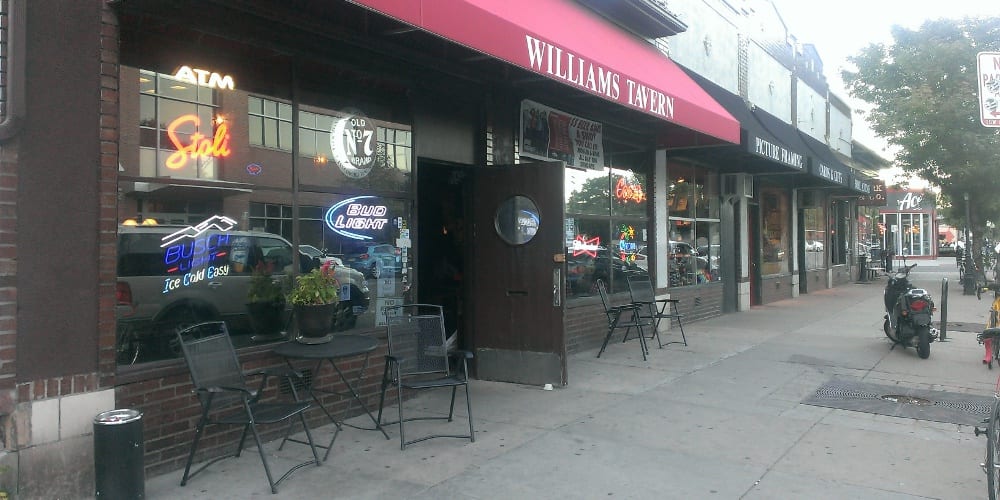 423 East 17th Ave, Denver, CO 80203
303-861-9813
williamstavern.com
William's Tavern is a little neighborhood dive with daily drink specials and a chill atmosphere. There's a pool table, darts and Big Buck Hunter.
William's Tavern Happy Hours: Monday-Friday 4pm-7pm
$1 Highlifes
$1 Rolling Rock
$2 PBR
DAILY EVENTS:
Monday – Free Pool 8pm-Close
Tuesday – Service Industry Night (SIN)
Friday – $2 Wine All Day & Free BBQ at 6pm
Saturday – Free tailgate food at noon
Sunday – $3 Bloody Mary's. Free hangover Buffet at noon.
Reviews: Yelp
back to Uptown