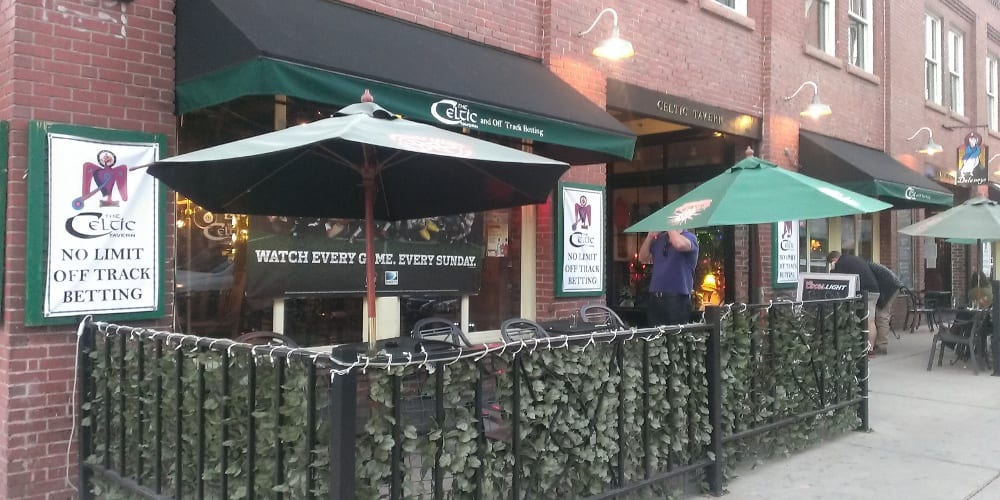 1801 Blake St, Denver, CO 80202
303-308-1795
theceltictavern.com
The Celtic Tavern is a neighborhood pub located just blocks from Coors Stadium. Gamble on horses while you drink with off-track betting on site. There's live music on the weekends.
The ambiance is mix of Irish, Scottish, Welsh and Cornish themes. Next door is Delaney's Cigar Bar, accessible through a walk way.
Celtic Tavern Happy Hours: (theceltictavern.com/…)
Monday-Friday 3pm-7pm
Drinks –
$4 Irish Coffee
$3.5 Wine
$3.5 Murphy's Irish Red Ale
$3 Well Drinks
$3 Domestic Draft 16oz
Food –
$5 Fun size Chicken Pot Pie
$5 Fun size Shepherd's Pie
$5 1/2 Dozen Wings
$5 Green Chili
$5 Nachos
DAILY EVENTS:
Sunday – Live Irish music
Last updated: April 4, 2015
Reviews: Yelp | Urbanspoon
back to Lower Downtown