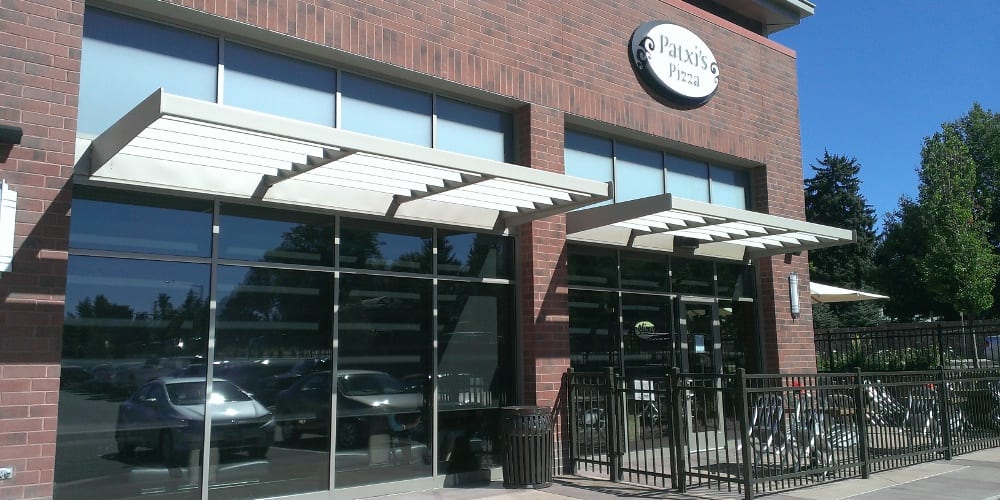 3455 South University Blvd, Englewood, CO 80133
303-783-2000
patxispizza.com
Patxi's Pizza serves up Chicago-style deep dish pie in Cherry Hills. There's a full service bar with work week happy hour specials.
It's a San Francisco, CA chain. with another Patxi's in Cherry Creek, and one in Uptown.
Patxi's Pizza Happy Hours: (patxispizza.com/…)
Monday–Friday 3pm–6pm
1/2 Off Wines – Pinot Grigio and Malbec: $3.5/glass, $10.5/bottle
1/2 Off Draught – Coors Light, Lagunitas IPA and All Good Amber Ale beers from Bull & Bush
$6 Classic and Specialty Cocktails
$1 PBR
$4 Premium Well Drinks
$4 Appetizers –
Burrata Bruschetta: Creamy burrata cheese, basil-garlic-parmesan pesto, tomato confit, focaccia
Artichoke Dip: Two cheeses, roasted red pepper, jalapeno, toasts
Meatball: Beef and pork meatball braised in house made tomato sauce, basil, Grana Padano.
Last updated: September 10, 2014

View Mile High Happy Hour – University in a larger map
Reviews: Yelp | Urbanspoon
back to University