This restaurant has closed!!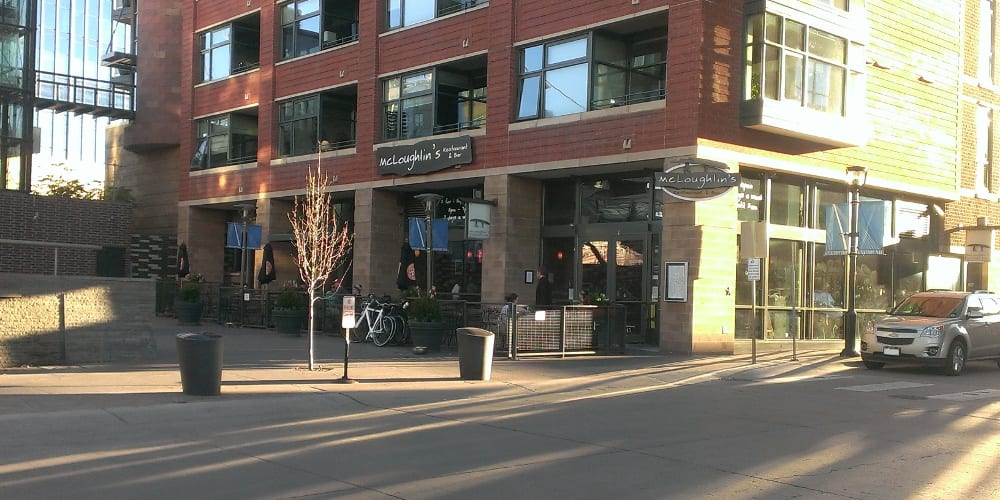 2100 16th Street Mall #145, Denver, CO 80202
303-573-5131
mcloughlins.us
McLoughlin's is a casual, neighborhood bar with two happy hours everyday. There's a spacious outdoor patio and a comfortable interior. It's located just west of Millennium Bridge near LoHi.
Sister restaurants include Slattery's, Maggie Smith's and Irish Snug.
Reviews: Yelp | Urbanspoon
back to Lower Downtown