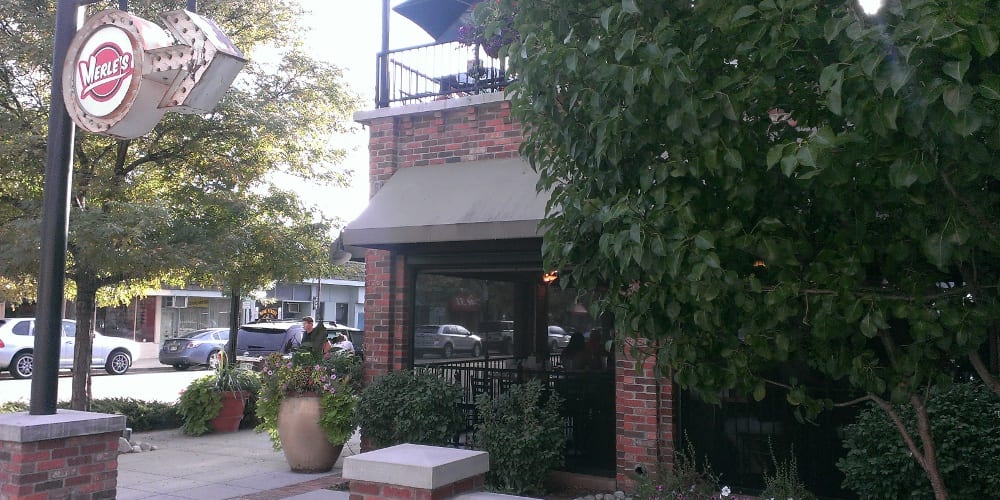 2609 W. Main St, Littleton, CO
303-797-6008
merlesoflittleton.com
Merle's offers modern American cuisine in an automotive-themed restaurant. It's located in downtown Littleton in a former gas station from the 1930s. Enjoy the outdoor rooftop terrace which is open on warmer days.
Merle's Happy Hours: merlesoflittleton.com/happyhour.html
Monday-Friday 3:00pm-6:30pm
$3 Well Cocktails
$4.5 Svedka Cocktails, John Daly, Gilligan's Island, Patio Cooler, Tropical Punch, Morg's Margarita
$5 Izze Overhaul, Dirty Bleu Martini, Pomegranate Martini, House Wines
$6 Caprese Salad – fresh mozzarella, fresh heirloom tomatoes, organic infused olive oils
$8 Signature Wings – dozen, mild, medium, hot, fire, fireyaki, Jamaican jerk, chipotle with agave nectar, molten mustard, honey bbq, ginger teriyaki, Thai sesame
$6 Creole Mussels – bell pepper, andouille, garlic, white wine
$9 Sesame Seared Ahi Tuna – crispy wonton, sambalaki glaze, avocado, pickled ginger, cilantro
$3 Fried Pickles – ranch dressing
$2.5 Chips & Salsa
$3 Yam Chips & Guac
DAILY SPECIALS:
Ladies Wine Night: Wednesdays, 6pm to Closing. Wine for $5 a glass, for ladies!
Last updated: June 1, 2014
Reviews: Yelp | Urbanspoon
back to Littleton