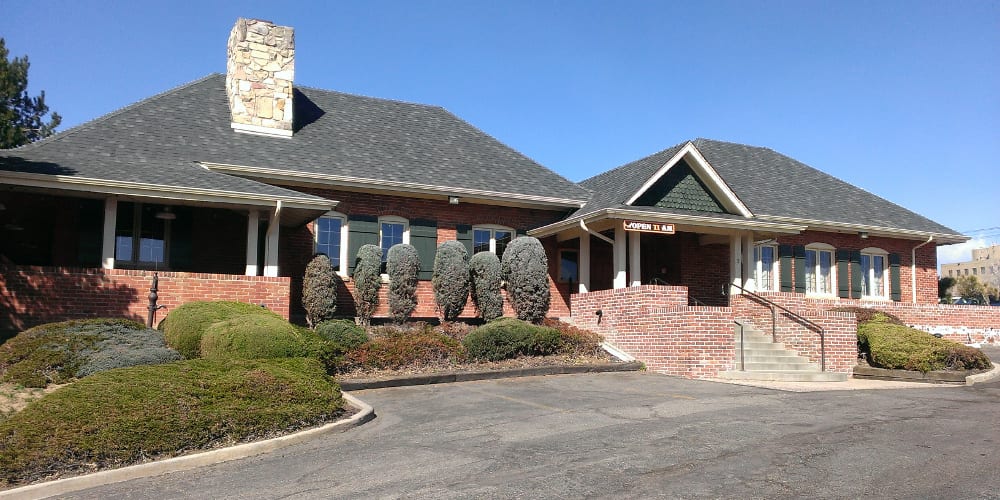 2527 West 26th Ave, Denver, CO 80211
303-433-8300
lalomamexican.com
La Loma is a fine dining Mexican restaurant located in Jefferson Park. It sits perched atop a hill in a historic home built in 1887. The atmosphere is inviting and the food is delicious.
There's a large bar and terrace patio.
La Loma Happy Hours: Monday-Saturday 2pm-6pm (cantina & terrazza only)
$3 Drafts
$4 Wells
Cóctels:
$5.5/12oz, $8.5/28oz Margarita De La Casa – sauza blue reposado, triple sec, citrus sour, served frozen or rocks, strawberry, peach or mango +$1
$6.5/12oz, $9.5/28oz La Loma Margarita – a margarita de la casa with a boost of hornitos reposado & gran gala
$6 Margarita Fresca – hornitos reposado, triple sec, cane sugar & fresh lime
Vinos:
$5 Gazelas Vinho Verde – white wine
$5 Mural Douro – both both and elegant, fruity and earthy
Botanas:
$4 Tacos Dorados (2)
$3.5 Quesadilla
$3.5 Chile Con Queso
$4 Nachos
$4 Sarapes (3)
$4 Mini Flautas (2)
$4 Finger Rellenos (3)
$5 Happy Hour Combo
Last updated: June 1, 2014

View Mile High Happy Hour – Highlands in a larger map
Reviews: Yelp | Urbanspoon
back to Highlands