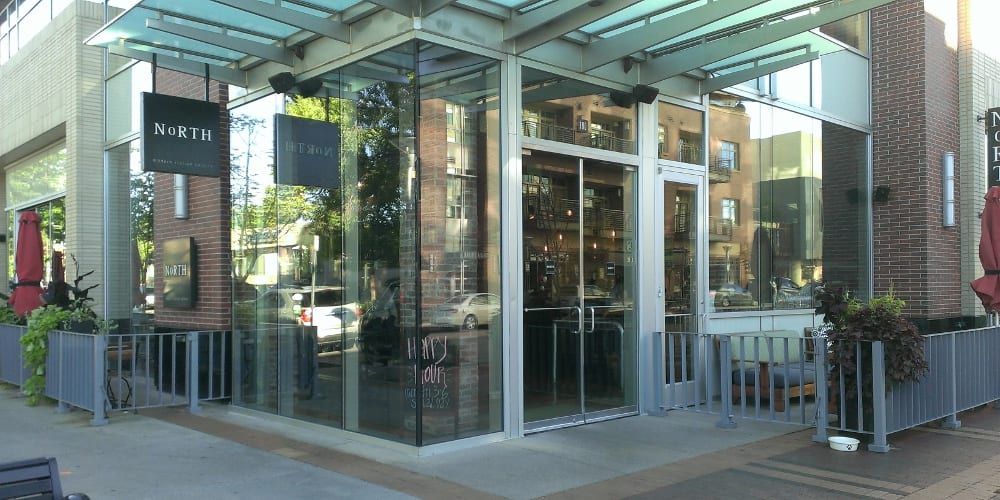 190 Clayton Ln, Denver, CO 80206
720-941-7700
northitaliarestaurant.com
North serves up hand-crafted Italian specialties in the center of the shopping district. There are two outdoor patios, as well a full bar in an upscale setting. Food and drink specials can be found during the work week and all day Sunday.
North Happy Hours: (fnorthitaliarestaurant.com/…)
Monday-Friday 3pm-6pm & Sunday All Day
Drinks –
$4 All Beers
$4 House Red, $16 for bottle
$4 House White, $16 for bottle
$4 Sangria
1/2 Off Bottles of Wine
Food –
$3 Zucca Chips
$5 Daily Bruschetta
$8 Pizzas – daily or margherita
$10 Chef's Board – two meats, two cheese & some goodies
$20 Bottle & Board – choose one: pizza of the day, bruschetta or chef's board, and bottle of red or white
DAILY SPECIALS:
Saturday – Brunch 10am-4pm, $5 mimosas & bellinis
Sunday – Brunch 10am-4pm, $5 mimosas & bellinis; 1/2 off bottles of wine all day
Last updated: September 9, 2014
Reviews: Yelp | Urbanspoon
back to Cherry Creek