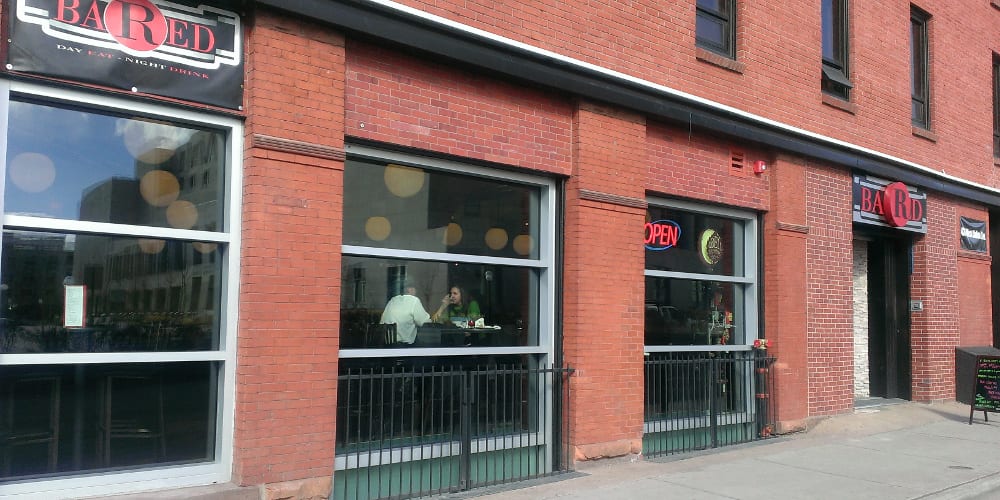 437 West Colfax Ave, Denver, CO 80204
720-296-7130
barreddenver.com
Bar Red is an urban lounge with weekday happy hours. The modern atmosphere is clean and casual. They serve fresh, flavorful food, including grab-n-go breakfast and lunch for those in a hurry, from 7am to 2pm. Dinner is from 7pm to 11pm.
Bar Red Happy Hours: (barreddenver.com/happy-hour)
Monday-Friday 4-7pm
Drinks –
$5 House Wine
$3 Bud Light
$4 Well Drinks
$1 Off All Other Drinks – call drinks, craft cocktails, etc.
Food –
$5 Pizzetti – Prosciutto and Arugula
$5 Pizzetti – Diavola
$5 Pizzetti – Margherita
$5 Suppli – Risotto Balls stuffed with Prosciutto di Parma and Mozzarella
$5 Wings – Buffalo, Sweet Chipotle BBQ or Vietnamese Style
$5 Polpetine – Meatballs and Marinara
$5 Spinach and Artichoke Dip – Crostini
Last updated: April 4, 2015
Reviews: Yelp | Urbanspoon
back to Central Downtown