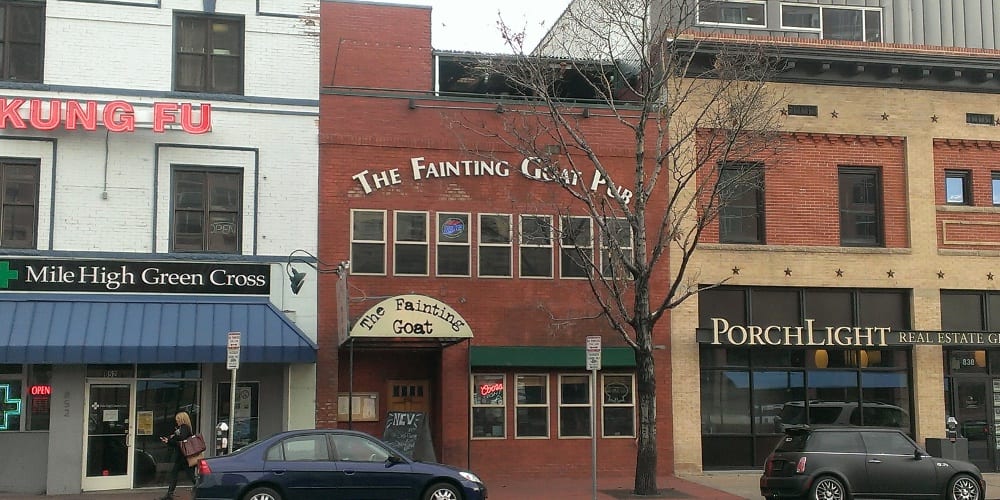 846 Broadway, Denver, CO 80203
303-945-2323
thefaintinggoatdenver.net
The Fainting Goat is a fun neighborhood bar with a great rooftop patio. They have a full menu of pub grub with favorites like fish 'n chips. The atmosphere is relaxed, with some TVs, darts and shuffleboard.
It's an Atlanta Falcons and Texas A&M bar.
Fainting Goat Happy Hours: (thefaintinggoatdenver.net/happyhour)
Monday-Friday 3pm-7pm & Sunday-Thursday 11pm-Close
Drinks –
$3 Wells
$2 Coors Light & Shiner Bock Drafts
$3 Drafts
$4 Guinness
$4 Wines
DAILY SPECIALS:
Everyday – $3 PBR, $4 Irish Whiskey
Monday – $5 Cheeseburger
Wednesday – $10 All-you-can-eat wings all day
Saturday – $2 Mimosas, $4.5 Bloody Mary's until 2pm
Sunday – $2.5 Coors Lt, $2.5 Shiner Bock until 5pm
Last updated: June 1, 2014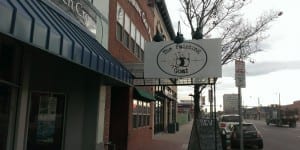 Reviews: Yelp | Urbanspoon
back to Capitol Hill